"I'm waiting to buy," "We're anticipating the market crashing," "Interest rates are too high; I'll wait until they drop." Sound familiar? Allow me to jog your memory.
Wasn't it just a few months ago that the number of active listings on the market was at a record low? Wasn't it also just a few months ago that listings received multiple offers within a matter of days? Bidding wars between desperate buyers? Inspection and appraisal waiver nonsense? Remember that frenzy? Well, haven't times changed! We're witnessing a complete 180-degree shift in the housing market due to the stark rise of interest rates and inflation.
We now find ourselves in a market where buyers have the upper hand — listings are sitting longer on the market, prices are dropping and concessions are being given — yes, that's right, seller concessions are back! To circle back to the phrases above, the moment you have been waiting for is now. And if you're still waiting for the perfect storm, consider the cost of waiting.
Let's begin by breaking down the interest rate scare. Yes, interest rates have increased rapidly; however, when looking at interest rates over the past 30 years, we are still under the national average of 7.78%. As Sun Tzu wrote in "The Art of War," "If you know the enemy and know yourself, you need not fear the result of a hundred battles." In our case, the enemy is the interest rate. It's advantageous to know your worst enemy. When you lock in your interest rate, you are familiarizing yourself with the worst possible outcome and are guarding yourself against increased rates as you are no longer at the mercy of the market. It can only get better from here — with the option of refinancing to lower your rate. Worst case scenario, you're stuck with the rate you locked in at, best case scenario, you take advantage of the market and refinance. Just remember, you can't refinance what you don't own.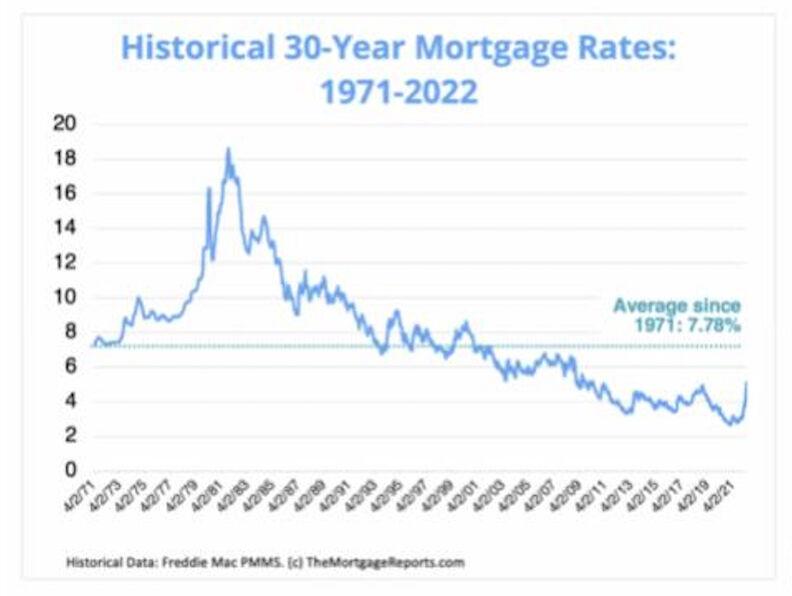 Working off the same premise of knowing your enemy (your rate), you also get to know your monthly payment or enemy "number two" — a luxury that is not available to our fellow renters. An even more beneficial luxury that our fellow renters cannot attain is appreciation. According to economists, the anticipated national appreciation projection for the next three years is 3-5%.
As homeowners look forward to the future knowing their monthly payment, building equity and paying down principal, renters, on the other hand, are at the expense of the rental market. Rent is not a fixed component like a mortgage payment. Renters don't know what their monthly payments will be over the course of time, and instead of building their wealth, they are building their landlord's wealth. Renters pay more over time due to the variability of the rental market. Talk about fear — I'd rather know my worst enemy and build wealth, than be subject to the uncontrollable.
In case there are still lingering thoughts of holding out for the perfect moment, let's address probably the most significant factor of why waiting for your perfect storm can cost you big bucks — Arizona's rapid growth. Arizona has been growing at record speed with many new companies coming to the Greater Phoenix area and creating jobs for thousands of new workers. We're expected to continue growing exponentially as more people move here and Arizona, specifically Maricopa County, is becoming the country's hot spot. According to the United States Census Bureau, Maricopa County added more new residents than any other county in the nation last year, with an average of 160 people moving here per day!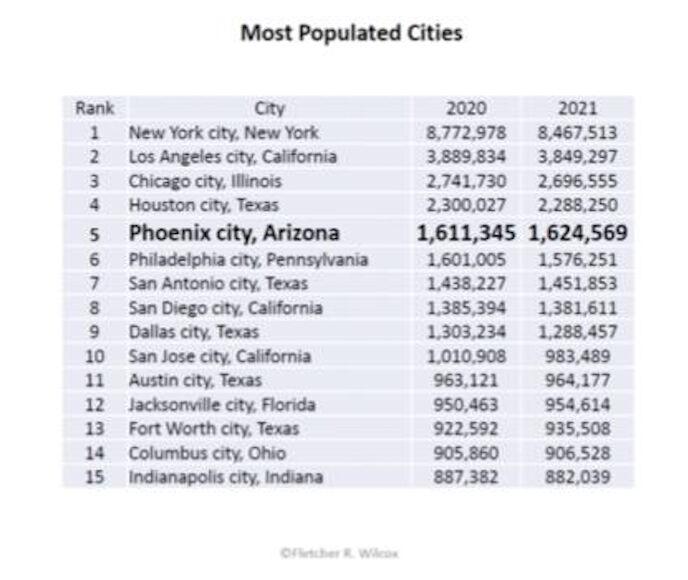 When we look at the most populated cities across the United States, something interesting happens. Although Phoenix is ranked number five, it is the only city of the top five most populated American cities that is seeing growth — while the remaining four are all experiencing losses.
When comparing states as a whole, Arizona ranks number three for population increase, falling behind Texas and Florida with an average of 269 people moving per day.
The takeaway? There's fear and then there's making an educated decision. When you know what you're up against, have control over the outcome and are aware of the external factors, you're in a position to win and are set yourself up for success. You might be waiting forever if you're waiting for your perfect storm — low interest rates, dirt cheap prices, abundant supply, no competition, etc. Luckily, a perfectly good monsoon is occurring in the housing market just waiting for you to put the fear aside and win this battle. JN
Ophir Gross is a realtor with Coldwell Banker Realty and has a combined skillset of business strategy and consumer psychology. She is a member of NowGen Phoenix, attends Congregation Beth Tefillah and began her roots in the community at the Phoenix Hebrew Academy and, formerly, Jess Schwartz High School. She can be reached at ophir.gross@cbrealty.com or 480-794-0807.