I know I am blessed to say that I had my dad, Sheldon Robert Roth, affectionately known as Noodles, for 60 years. I lived in the same state for the past 28 years, the same town for the last five, and was part of his daily life for the last two years of his life. Not many transplants here in the Greater Phoenix area are fortunate, like I was, to get this very precious gift of time.
Almost seven weeks ago, Dad passed away. Seven weeks before he died Dad made an important decision, that ended up being his final gift to us. Dad's choice to go "on hospice" was a gift of comfort and "time."
This decision was a gift for two reasons. First, Noodles was fully in control of his choice and second, my brothers and I, and our families, could immediately assume our role of supporting this informed decision. The operative word being "informed."
But first, the events leading up to this.
Noodles was the bionic man. Living to within three months of his 87th birthday was in large part due to medical science and technology. He had a pacemaker, a watchman and a transcatheter aortic valve replacement (TAVR). Dr. Google can explain in depth if you are not familiar with these groundbreaking advances in cardiac care. Hospitalizations and procedures went according to the script of "The Six Million Dollar Man," "We can rebuild him, we have the technology …"
That is, until they couldn't rebuild him anymore. At a point of no return, hospitalizations and procedures were not rebuilding him. They were breaking him. This has nothing to do with the exceptional care Dad received. Doctors are hardwired to seek solutions and trained to cure. However, with a serious illness, aggressive treatment at the end of life can be harder on the patient than the disease itself. Dad had hit that tipping point and said in no uncertain terms, "I never want to go back to the hospital again."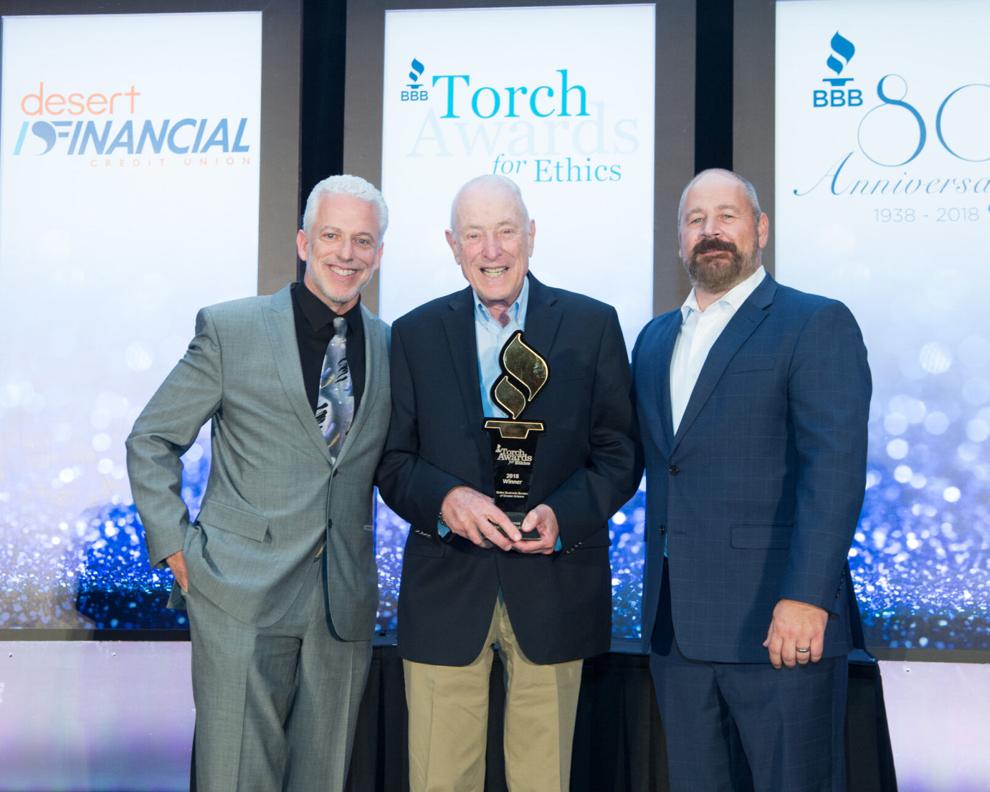 Noodles had a very clear understanding of hospice. His exposure to hospice was directly related to having a son in the senior care space. Noodles was charismatic and so lovable; there were many "take your dad to work" opportunities, and thus special moments to learn about topics such as hospice in depth. When his primary care physician initiated the conversation, it did not elicit misperceptions of what hospice is all about. Unfortunately, most people associate hospice only with dying — instead of living more fully during the time that remains. Noodles was ready to go from curative care to comfort care.
One of the biggest misperceptions is that hospice care becomes the last resort when "nothing else can be done." Hospice care doesn't mean that treatment stops. It means the types of treatment and goals of care change to things like managing pain and other symptoms while helping patients reach their goals in the time that's left. The most common statement made by families who chose hospice for their loved one is, "We wish we had known about it or made the decision to go on hospice sooner."
Another misperception is that hospice is a place. Hospice is not a place; it is a concept and that concept is centered around comfort. Over 98% of hospice is delivered in the home. It's where most people want to be and it is a place where people are comfortable. Receiving care in the comfort of your own home makes perfect sense.
In addition to misperceptions about what hospice can do, the criteria for receiving hospice care can create obstacles. To be eligible for hospice, the rules of Medicare and most health insurance providers say that doctors must predict a that a patient has six months or less to live. Accurately predicting life expectancy can be a challenge, even for the most skilled physicians.
Another obstacle in engaging hospice is the patient must agree to give up curative treatments. I often see that when the patient is ready to move from curative care to comfort care, their family may influence them to not "give up."
About two-thirds of patients are willing to undergo therapies they don't want if that is what their loved ones want, according to Dr. Susan Block, chief of psychosocial oncology and palliative care at Dana-Farber Cancer Institute in Boston, Massachusetts.
If families or physicians aren't sure whether hospice care is appropriate, consider getting an assessment from a hospice provider with whom you can discuss your loved one's condition, the challenges of living with an illness and the benefits of hospice.
Our family was 100% on Team Noodles. That support was easy to give because Dad was dictating exactly what he wanted because he was informed.
I miss you, Dad. Thank you for making the decision to choose comfort. We will cherish the memories we made in the final weeks and days we had together, especially the late-night excursion to get ice cream just a few days before we said our final goodbyes. JN
Bob Roth is the managing partner of Cypress HomeCare Solutions.
For information on hospice services, visit Hospice of the Valley.