It is Erev Rosh Hashanah and you're in Israel, 6,000 miles away from home. It is the first year that you are not having dinner with your extended family at your aunt's house before going to temple and you are fondly remembering those evenings with your parents, your brother and your closest cousins. When you made aliyah and joined the IDF as a lone soldier, you knew that holidays would be lonely, but you were willing to make that sacrifice.
After being relieved from duty around noon due to the holiday, you head to the apartment you share with four other non-Israeli lone soldiers. That evening, you and two of your roommates have reservations at the Michael Levin Lone Soldier Center for a Rosh Hashanah meal with 120 other lone soldiers from all over the world.
You've visited the center a few times in the past for social events where you made some new friends and felt a little less homesick. You're hoping that tonight will give you a little taste of home.
This scenario fits many of the nearly 7,000 lone soldiers who are currently serving in the IDF. Nearly half of them came to Israel from countries around the world to make aliyah and they have no immediate family to support their needs during their service. The rest are Israelis whose family is not available to support them for a variety of reasons.
All lone soldiers experience many obstacles as they go through the extremely vigorous IDF training and active duty assignments. Loneliness is especially difficult during the holidays. Can Jews in the Diaspora support their needs? Certainly. The recognition and appreciation for the efforts in the defense of Israel bolsters their energy and determination when they are physically and emotionally exhausted from their IDF demands.
Hamar Hadu, a graduate of Hamilton High School in Chandler, who served as a med tech near the Gaza Border during Operation Protective Edge in 2014, said that "support from the community, near and far, was very meaningful. It created a sense of home and deep warmth during my time in the IDF."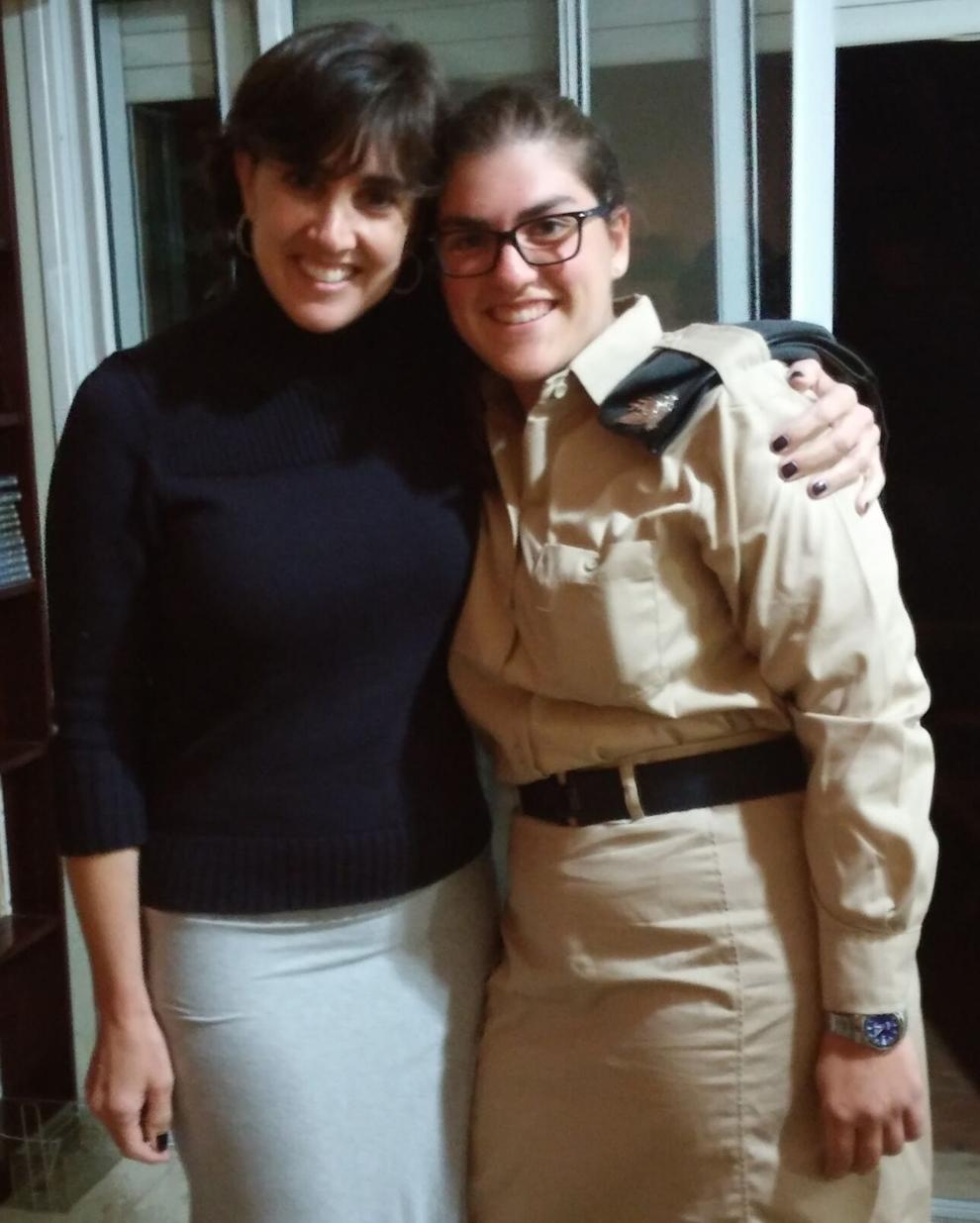 Phoenix native Sara Kalanat Turner, an Avion Tech who served from 2016 to 2018, said, "Giving money to organizations that directly help lone soldiers — not just ones that give to the army in general — is a big help."
She also noted that educating teens who are interested in becoming a lone soldier is important so they learn the valuable information they need before they join, during their service and after.
Her mother, Tzipi Turner, recalled how "beyond proud" she and her husband, Ian, were when their daughter decided to make aliyah and join the IDF. Unlike Israeli parents, they weren't able to see her every week. "Thankfully, Sara and we had the support of the Michael Levin Lone Soldier Center and parents of Lone Soldier facebook groups to help us through," she says. "Despite all the challenges, we never regretted her decision."
Chris Stanford, who moved from Northern Arizona to Tempe at age 11, was inducted in 2009 and served in the highly acclaimed Golani Brigade as a member of the select Flying Tigers Special Operation Reconnaissance Unit until discharge in 2012. He noted that "lone soldiers would feel more appreciated and supported if American Jews had the true facts relative to the Israel-Palestinian relationship/conflict and were less critical of Israeli policies that ensure the country's security."
The Lone Soldier Project at the East Valley Jewish Community Center provides support to the lone soldiers in a variety of ways.
The project has launched a Rosh Hashanah campaign to collect donations for Shabbat and holiday meals in partnership with three Lone Soldier Centers in Israel.
Throughout the year, volunteers knit winter caps to help keep the soldiers warm during winter assignments. Additionally, each year the Chanukah Greeting Campaign educates youth throughout Greater Phoenix about the role of Lone Soldiers in defense of Israel and generates over 700 Chanukah cards expressing best wishes for the holiday and appreciation.
One Chandler couple, Revekka Olyanskaya and Mike Reytblat, said they choose to support the Lone Soldier Project in appreciation of the personal and religious freedom they've experienced since coming to the United States from the former Soviet Union in the late 1970s. After experiencing a great deal of antisemitism and forced freedom restrictions in their native country, they want to help support lone soldiers who join the IDF to defend Israel and fight for freedom there and in the U.S. JN
Michael Cohen, MD, is the volunteer coordinator of the East Valley JCC's Lone Soldier Project. Learn more at evjcc.org/lone-solder-campaign.