Harvey Lasner 
Harvey Lasner, 84, died Jan. 15, 2020. He was born in Brooklyn, New York, and lived in Phoenix. He was a U.S. Army veteran.
He is survived by his son, Bart Paul Lasner of Phoenix. 
Services were held on Jan. 17, 2020, at Beth Israel Cemetery and were officiated by Rabbi Laib Blotner.
Arrangements by Sinai Mortuary of Arizona.
Memorial contributions can be made to Chabad of Mesa at 941 South Maple, Mesa, AZ 85206.
Susan Joan Robbins 
Susan Joan Robbins, 74, died Dec. 15, 2019. She was born in Detroit, Michigan, and lived in Scottsdale. She was a member of Temple Solel and the Brandeis Book Club.
She is survived by her brother, Lawrence J. Robbins. 
Services were held on Dec. 17, 2019, at Green Acres Mortuary and were officiated by Rabbi John Linder.
Arrangements by Green Acres Mortuary.
Memorial contributions can be made to Southwest Autistic Research & Resource Center, 2225 N. 16th St., Phoenix, AZ 85006 or Temple Solel, 6805 E. McDonald Drive, Paradise Valley, AZ 85253.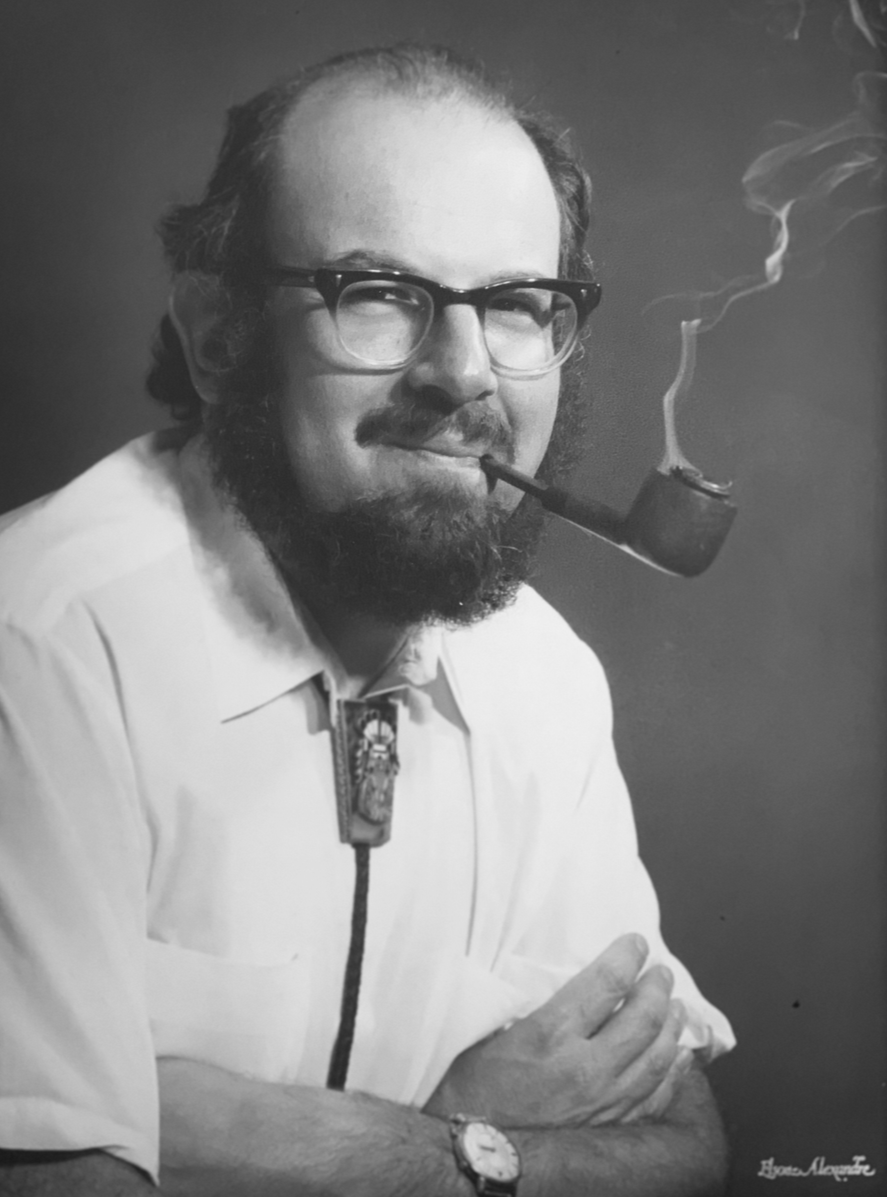 Carl Sheldon Wellish
Hell's Kitchen, New York City, New York. July 30, 1934-Dec. 30, 2019
Carl Sheldon Wellish was the son of Sarah Lurie Wellish and Harry Wellish. Harry was the son of Polish-speaking immigrants who spoke no English and worked as janitors to raise their children in the Bronx, New York. 
Carl was a second-generation attendee of Peter Stuyvesant High School in New York City, the top science and math magnet public high school in New York. At this high school he was part of the orchestra, playing the violin, a passion handed down from his father.  
While attending New York University as an undergraduate as a premed student, he changed his mind and applied to law school. After switching to prelaw, Carl was accepted at New York University law school. Prior to entering law school, he secured a summer job working at a prestigious law firm in New York City. During this experience he realized that his career preference really would be medicine, and so he changed his plan back to Plan A – back to premed.
A family friend who was a blind chemistry professor on the faculty of Columbia University introduced him to a program at the University of Fribourg in Switzerland, whereby you could apply to and be accepted into a combined premed and medical school program. The good news was that was a pathway to become a doctor. The bad news was all of the coursework was in Swiss German and Swiss French. 
While in Switzerland, Carl played on the Fribourg chess team for one year. During Carl's second year of medical school in Switzerland, he joined the U.S. Navy Reserve. While in medical school, Carl met the love of his life, Joan Moskowitz, who had been studying occupational therapy at the University of Iowa. While on break between his first and second years of medical school, Carl and Joan married and she moved to Switzerland at the age of 20.
After completing his premedical education in the first two years of medical school in Switzerland, Carl transferred for his third year to the University of Bern's medical school. It was in Bern that Carl and Joan had their first child, Lynne.
After one semester at the University of Bern's medical school, he transferred for his third year of medical school to Dalhousie University in Halifax, Nova Scotia, Canada. After transferring to Dalhousie University medical school, their second son, Kent, was born. After his third year of medical school, Carl flew to Bethesda, Maryland, where he ran the pediatric unit at the Bethesda Naval Hospital for four months. Medical school concluded with one year of a rotating internship at Dalhousie, finishing in 1963.
Following graduation from medical school, Carl entered a psychiatry residency at Pilgrim State Hospital on Long Island in New York. During this residency program, their third child, Jonathan, was born in Smithtown, New York. Carl's residency included two years of adult psychiatry and one year of child psychiatry.
As a result of signing up for the Navy Reserve he owed the Navy two years. After finishing his residency, he moved the family to Camp Lejeune in Jacksonville, North Carolina, to serve out his two-year commitment on the Marine base.
Following his full-time service with the Navy, Carl worked for the Raleigh state prison for six months. 
After practicing in North Carolina, Carl and Joan moved the family out to Phoenix to help him cope with his allergies and asthma, where he worked for the state hospital for six months as part of expediting his license. After this stint, he joined Dr. Carl Breitner in the practice of psychiatry. When Dr. Breitner retired, Carl took over the practice. Carl maintained his private practice for over 20 years.
Carl officially retired from private practice in 1989 and then practiced in North Carolina, Pennsylvania and upstate New York. Carl completed his career, moving back to Phoenix and working for another psychiatrist before retiring a few years later.
Throughout his career, Carl's passions were his family, especially his wife, Joan, who took great care of him, as well as his three children and seven grandchildren he was privileged to get to know and love. Carl also had a passion for the military and was most proud of his 32-year service in the Navy Reserve, during which he was promoted to the rank of captain. He served on a destroyer, an aircraft carrier (the USS Enterprise) and a ship traveling to Europe and back. He served in Guam and Guantánamo Bay in Cuba as well as San Diego, Camp Pendleton, Balboa and numerous other places on weeks of active duty during his time in the reserves. A proud liberal, progressive patriot, Carl was honored to serve his country in this capacity. 
Carl was also an avid stamp collector, spending thousands of hours a year on acquiring and cataloging stamps from around the world. He also enjoyed traveling the world with his wife, Joan. Together they also worked on behalf of Soviet refuseniks, traveling there under cover to assist them in the 1970s.
One of Carl's longtime close friends was Admiral and Dr. Haruio "Will" Yamanouchi, a two-star admiral. Carl credits this friend and colleague in helping him guide his career in the Navy, helping him rise to the rank of captain in the Naval Reserve. As a member of the retired Navy Reserve, Carl earned full rights for burial at the national military cemetery in north Phoenix. Although he enjoyed his career as a psychiatrist, he was most proud to serve the U.S. Navy for 32 years.
Carl was also proud to help raise three children, who then gave him seven wonderful grandchildren who he adored. Carl especially appreciated the fact that each of his children and grandchildren chose to follow their passions in their lives and pursue the career in which they found the greatest interests. 
He is survived by his three children: Lynne Wellish Greenberg (Brad – Phoenix, Arizona), Dr. Kent Wellish (Janet – Las Vegas, Nevada) and Jonathan Wellish (Susan – Israel). He is also survived by his seven grandchildren: Hanna, Isaac, Eve, Tzvi, Mordechai, Roey and Tehilla. He is also survived by his adored brother, Allan Wellish (Kew Gardens, Queens, New York). He is predeceased by his wife of 52 years, Joan.
Carl passed peacefully in his sleep, surrounded by family. The funeral services were held at Sinai Mortuary. Carl was buried at the national military cemetery in north Phoenix on Tuesday, Dec. 31, 2019, with full military honors. 
For those who wish to donate tzedakah in his honor, Carl requests that donations be made to Saint Jude's Children's Hospital and Chabad of Arizona. JN