Harold Schindler
Harold Schindler, 64, died Nov. 11, 2020. He was born in Queens, New York, and lived in Scottsdale.
He is survived by his sister, Holly Michele Schindler Slamowitz. He was predeceased by his parents, Ruth and Samuel Schindler.
Services were held at Mt. Sinai Cemetery.
Arrangements by Best Funeral Services.
Alvin Howard Perelman
Alvin Howard Perelman, 68, died Dec. 10, 2020. He was born in Montreal, Canada, and lived in Scottsdale.
He is survived by his spouse, Cristina Perelman; his daughters, Rachel Perelman and Corrie Wilson; his son, Rob Perelman; and two grandchildren.
Services were held at Mt. Sinai Cemetery. 
Arrangements by Sinai Mortuary.
Sarah Koocher Feldman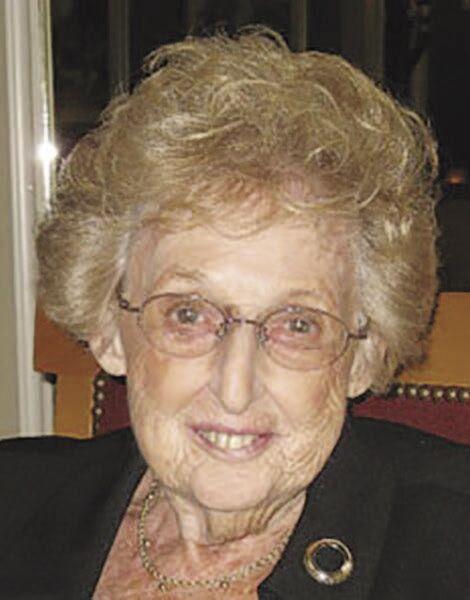 Sarah Koocher Feldman, 98, passed away on Dec. 11. Born in Boston, Massachusetts, to Samuel and Rose Fineman Koocher, Sarah was a graduate of Brighton High School and Burdette Business College. Upon graduation, she worked for insurance companies, where she was highly sought-after.
The postwar scarcity of automobiles led to a chance family introduction of Bill Feldman to Sarah at a Syracuse Jewish War Veterans picnic. They were happily married for 56 years. Sarah was also an active participant in the family business, Phil Feldman & Sons.
Sarah was a gifted pianist, taking lessons from a Boston Conservatory instructor, and in recognition of her talent became a piano teacher as well. She was an avid reader, and was extremely accomplished in knitting, crochet and needlepoint; especially in the bargello style. She always had a book, or needles in her hands. Sarah loved playing mahjong, and was an active member of her bowling league. She was a wonderful mother, and a lovely, sweet person. She raised her daughters to be respectful and kind.
Sarah will be forever remembered for her love, joy, and devotion to her family, and especially the delicious holiday meals she lovingly created.
Sarah was predeceased by her husband William, and her brother Abraham Koocher.
Her family includes her two daughters and sons-in-law, Anne and Marvin Mondlick of Scottsdale; and Ilene and Dr. Herb Mendel of Fayetteville; three grandchildren, Dr. Josh and Leah Mondlick, of Phoenix, Dr. Marisa and Josh Abraham, of Boston, Massachusetts, and Jordan Mendel and Julia Gabel Mendel of New York; and great-grandchildren Abraham, Wesley, Zane, Allesandra and Halle.
Graveside services were in Adath Yeshurun Cemetery, Syracuse, New York. Donations in Sarah's memory may be made to Temple Adath Yeshurun, 450 Kimber Road, Syracuse, NY 13224 sisskindfuneralservice.com.
Amy Beth Zendle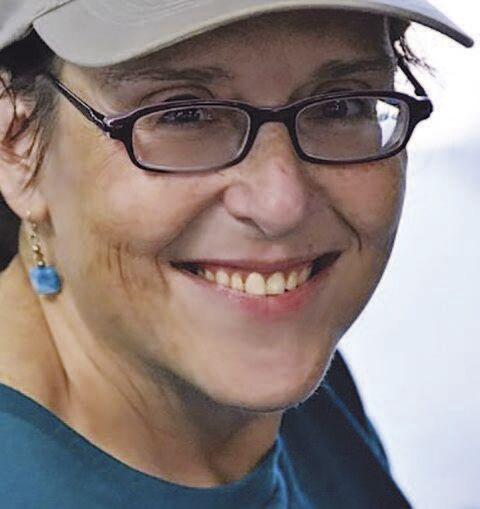 Amy Beth Zendle (age 58) died on Dec. 4, 2020, in Palm Desert, California. She was born June 17, 1962, in Phoenix, Arizona, to Seymour and Leone Zendle.
Amy grew up in Phoenix, where her family belonged to Beth El Congregation. She graduated from the University of Arizona in Tucson. She worked as an office manager for several years until she became
disabled with multiple sclerosis shortly after her diagnosis in 1998. In 2007, she moved to the Coachella Valley to be near her parents and brother, and she became active with ACT for MS and National Multiple Sclerosis Society, helping to raise money through the Walk for MS programs. In March 2020, Amy was diagnosed with metastatic malignant melanoma. Just as with her MS, Amy handled her melanoma diagnosis and treatment with courage and strength.
She was predeceased by her brother Jeffrey Todd Zendle and her father, Seymour "Buzz" Zendle. She is survived by her mother, Leone Zendle, and brother Dr. Les Zendle (Jerry Hanson), as well as aunts Lynn Schubert (Redondo Beach, California) and Elaine Kirschner (Phoenix), and several cousins. She will be remembered as a warm, caring, loving, sensitive, humorous and brave woman.
In lieu of flowers, the family recommends donations in Amy's memory be made to the "Amy Zendle At Home Care Fund," ACT for MS, 73710 Fred Waring Drive, #118, Palm Desert, CA 92260, www.actforms.org/ways-to-give, or to the charity of your choice.
Nettie Barish Sacks
Nettie Barish Sacks, 88, beloved wife, mother, grandmother and great-grandmother, sadly passed away on Dec. 5, 2020. Nettie was born and raised in Chicago, Illinois, and has lived in Scottsdale for many years.
She is survived by her loving husband, Harold; her sons, Jordan (Jackie), Mitchell (Peggy) and Richard; her three grandchildren; and her two
great-grandchildren, as well as several nieces, nephews and cousins.
Nettie has been a teacher and businesswoman, and volunteered for decades at the VNSA, where she was surrounded by books and friends, spreading her joy of reading and of the arts. She and Harold were always involved in music and theater, and enjoyed their attendance at Temple Beth Emeth in Scottsdale.
The family asks that any donations be made to the VNSA or to Temple Beth Emeth in Scottsdale.
Nettie's delightful optimism and easy laughter will be sorely missed by her family and friends. May her memory be a blessing.
Frances Malcom Falk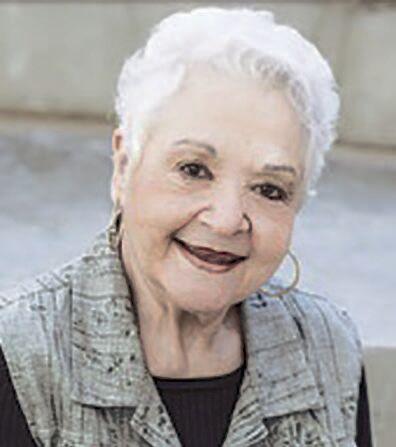 Frances Malcom Falk passed away peacefully with her family by her side on November 11, 2020. She was born in Omaha, Nebraska on August 8, 1938. Sadly her mother died in childbirth and her father died of colon cancer soon after. She was raised by her extended family including Rose and Morris Margolin, and then Helen and Bernie Diamond who everyone considered as her "parents".
For a girl that had a rough start in life, she grew up to be a happy, loving and caring woman. On October 30, 1960 she married Harold Falk. They were happily married for over 53 years, until his passing in 2014. They raised 3 wonderful sons Joel, Jimmy and Jay. Joel married Andrea Novinsky, and Jay married Cecilia Nikloic. Fran finally had daughters, albeit daughters- in-law. She absolutely loved having them in her life. Since then, they were blessed with 4 amazing grandchildren, Jason, Rachel, Sophia, and Max. Fran and Harold were born to be grandparents. They cherished the time they had with them all.
During their marriage, Harold and Fran lived in Sioux City, Iowa, Tel Aviv, Israel, and Houston, Texas, before moving to Phoenix, Arizona to be close to their first grandchild. Along the way they had so many wonderful friends. Fran was a warm and sincere soul. She was always interested in other people's families and kids. They loved being involved in their Jewish community and synagogue wherever they lived. Their Jewish faith was a large part of their lives, and they passed this tradition on to their children and grandchildren.
Fran's family appreciates all the kind words that everyone is sharing about Fran. She was truly one-of-a-kind, and she will be missed by the many people she touched during her time on Earth. Donations in her memory can be made to Hospice of the Valley, at hov.org.
Kenneth Roger Hartstein
Kenneth Roger Hartstein, age 76 of Scottsdale, passed away peacefully at home on Dec. 8, 2020, surrounded by his family. He was born in New Brunswick, New Jersey, on Oct. 7, 1944, to Sidney and Bertha Hartstein who predeceased him. He attended Long Island University in Brooklyn, New York, majoring in finance where he enjoyed being president of his fraternity Tau Delta Phi. He was married to his childhood sweetheart Marilynne Kronman in 1967. They lived in New Jersey until moving to Paradise Valley in 1980. They have lived in Scottsdale since 2003.
Ken is survived by his wife, Marilynne; his three sons, Brian (Tina), Scott and Evan (Elizabeth); and his five grandchildren, Joshua, Zachary, Samuel, Bridget and Finley. He is also survived by his brothers, Michael, Lawrence and Neil, and many nieces and nephews as well as a large extended family.
Ken began his career in the insurance and financial advisory industry after graduating college 1968 and serving in the Army Reserves. He built and sold many companies over the years, working with members of his family, including his father, his brother and most recently his sons. Even though he retired several years ago, he continued to be involved in his business. He was considered a true entrepreneur. He was active in many organizations, particularly professional ones of which he served as president and officer for many years.
His priority was being involved in all his families' activities from the time his children were born and more recently enjoying those of his grandchildren. Spending time with friends was very important to him and he had many around the country. He was well known for his sense of humor. He loved music, playing the piano, traveling, golfing and particularly helping those in need. Ken loved living in the desert but also fell in love with the beaches of Coronado, California. He spent many summers and countless hours walking up and down the beach, or even just sitting and enjoying the sound of the waves. Almost always with a cigar in hand.
Private graveside services were held at Paradise Memorial Gardens. Donations in his memory can be made to Hospice of the Valley or a charity of choice. A Zoom celebration of his life will be held in the future. JN