When most Israeli soldiers get time off for weekends and holidays, they go home to their families or hang out with friends. Lone soldiers, on the other hand, have few such options.
Lone soldiers are members of the Israel Defense Forces without immediate family in Israel, which can mean a new immigrant, a volunteer from abroad, an orphan or even an individual from a broken home. Those who hail from the United States, including Arizonans, rely on friends and family from home to call or send cards. Sometimes organizations fill in the gaps.
The Lone Soldier Project of the East Valley Jewish Community Center is one such organization.
This year, in time for Chanukah, the project is sending more than 1,000 Chanukah letters and messages to lone soldiers. It is the fifth year of the Chanukah greetings campaign.
The campaign, organized by Lone Soldier Project coordinator Michael Cohen, expanded to sites in Tucson and Prescott this year, for a total of 30 locations across the state of Arizona and included letters from a religious school in Manchester, Connecticut, who participated after hearing about the project.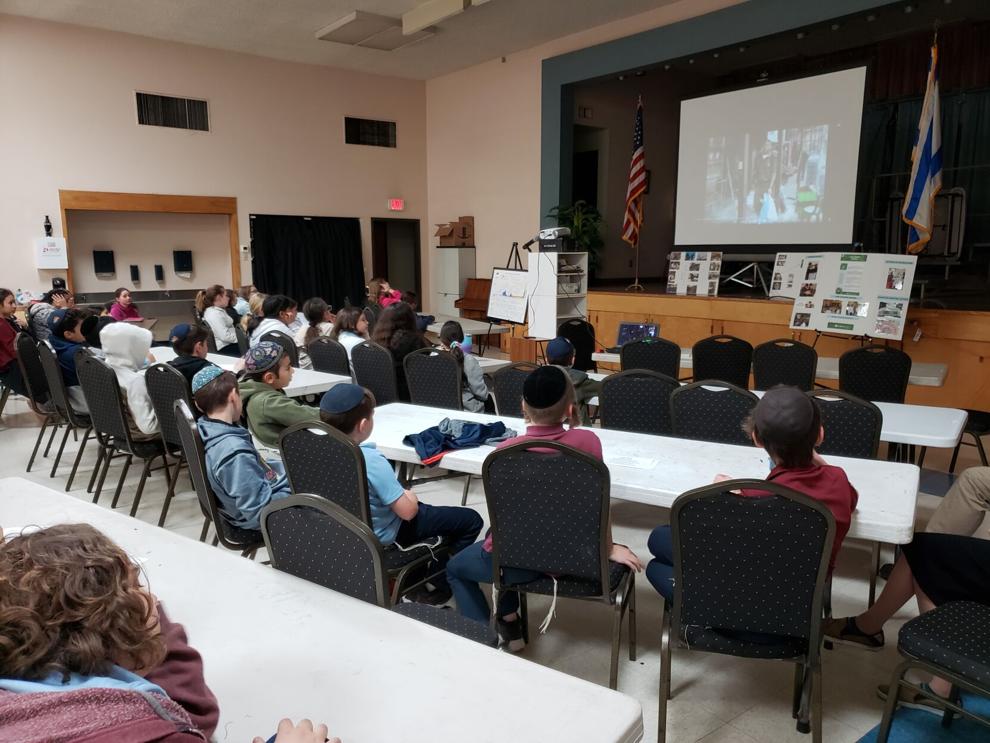 Chris Stanford, a former Lone Soldier, said this type of message was very meaningful during his service.
"The most effective encouragement is best served at the most important times," he said, via email. "During the holidays, when we are not with family, we feel the most left out. A gesture of thankfulness, however mundane, displays hospitality that makes the biggest difference in the hardest of times. The best of hope always comes in the smallest of ways and hope does not fail."
Participating organizations included nine synagogue religious schools, four day schools, seven youth programs and 10 adult organizations.
Cohen tells letter writers that the cards they send let these young men and women who are serving in the IDF know that their service is important and for more than themselves.
"It is for Jews all over the world, for whom Israel is their homeland. This message will energize them to continue to keep Israel secure."
Inspired by the sentiment, a student at Tucson Hebrew Academy wrote:
"Thank you for protecting the U.S. I am so happy you believe in yourself. You are amazing. I feel like you are going to win!"
An Israel Scout from Shevet Shemesh wrote:
"Happy Hanukkah, You are loved from all the Jews around the world. You are brave and you should be proud of yourself."
A student at Congregation Beth Israel wrote:
"Hope you like the choice you made to become a lone soldier. I hope you have a happy Hanukkah. Since you don't get any presents, we made you these cards."
A student at Pardes Jewish Day School:
"I wish you a very Happy Chanukah. We are thinking about you. I really appreciate what you do for us. You are not alone. I know that sometimes it might feel that way but there are many people out there that are standing right by your side. Have a wonderful holiday."
A student at Temple Chai wrote:
"I appreciate your courage because you decided to risk your life for a country that you may not have visited before. You are doing the right thing and I hope everything turns out right. I wish you the best of days."
Hadar Hamu, a Lone Soldier veteran, confirmed that letters like these make all the difference when one is serving far from home.
"Support from the community, near and far, was very meaningful. It related a sense of home and deep warmth during my time in the IDF," she said.
The greetings were sent to Lone Soldier Centers in Israel, which will distribute the letters to lone soldiers throughout the country.
Lone Soldier Centers organize community-building events such as movie nights, pub nights, Shabbat meals and more in order to help lone soldiers not feel lonely and give them things to do rather than stay home and do laundry or cook for themselves.
In addition to the Chanukah greetings campaign, the Lone Soldier Project provides holiday meals and knitted hats to Lone Soldiers. JN
To learn more, visit evjcc.org/lone-soldier-project.