Next week I will make brisket and charoset and set the table with fine china. But this Passover will be very different than any other. It will mark the first that my mom, Thelma Kurzweil, will not be at my seder.
Her life was filled with many trials and tribulations, and she survived them all. But not this time. My mom's life was cut short because she caught COVID-19 at her senior living facility in Scottsdale.
It angers me when I read about people dismissing pandemic precautions because "they mostly affect the elderly," or believe their own odds of dying from this devastating virus are infinitely small.
People are hurting in many ways — emotionally, financially, physically. Restrictions are difficult, masks are uncomfortable and it's hard to relate to such a large number of deaths — more than 530,000 people have died in the United States alone, and there are more than 29.3 million cases, according to the CDC.
So let me tell just one story, my mom's story, to show you a personal perspective. Before complaining about not being able to attend a sporting event or having to wear a mask to purchase a gallon of milk, I hope you remember her story.
My mom grew up in the Bronx, New York between the end of World War I and the start of the Great Depression. Her earliest memories were of hardship. Then people didn't worry about whether they could dine in a restaurant, only whether they would have enough to eat for dinner.
She cried tears of joy when she married the love of her life and shed many more when he left to fight in World War II. Joy found her once again when Dad returned after three years.
At the age of 45, my mom somehow survived a difficult and high-risk pregnancy with me after falling down a flight of stairs in an era when health care workers didn't have the technology and knowledge they do today. She lived through polio scares, recessions and other turbulent times and survived them all.
When COVID hit, her assisted living facility went on lockdown. It was difficult on my vivacious mom — no more bingo or Shabbat dinners, which she loved. My husband, daughter and I had to visit through her window.
But like always, she told us not to worry and to be very careful as this virus was very dangerous. While age took its toll on her physically, she still had a remarkable zest for life.
In July she became ill and at one point was on death's door, sleeping for 48 hours straight. The facility allowed us to visit her in her room. She rallied, and I watched the light came back into her eyes during my daily visits.
Then November came, and COVID cases in Arizona and across the country began to spike. Six residents and three staff members in her facility tested positive for COVID. I visited Mom from the window to ensure everyone's safety.
Mom was tested, and the test came back negative. But the day before she received her result, Mom ate breakfast with someone who had COVID, I later learned.
We asked for another test, but we were told to wait until Monday to consult with the facility's nurse. I visited my mom that Friday but I could tell something wasn't right. I tried to get the facility, her doctor and caregivers to do more, but because Mom didn't have a fever they didn't think she had the virus, even after she developed a wet cough and other symptoms.
On her 96th birthday I went to see her from her patio, but her condition had gone from bad to worse. She didn't have the energy to talk or to look at the book I made her with letters and photos from all her children and grandchildren. Still, those in charge resisted taking COVID-related measures.
Finally, while she was struggling to breathe, the hospice nurse asked if we wanted to take my mom to the hospital or make her comfortable with oxygen and medication. My husband and I put on personal protective equipment and sat by her bedside as she gasped for breath until she slipped away. She hummed with us as we sang, "You Are My Sunshine."
Her positive COVID test result came a half hour after she passed away.
There are thousands of stories of lives who were cut short by COVID-19. If it were someone close to you, you would surely want to know you did everything you could to avoid this terrible outcome.
I share this story to put a face on COVID and help others understand what is at stake when they deny the dangers of COVID.
Thelma Kurzweil, my mom, had an amazing life and is the guiding force behind most everything I do. My mother-in-law also succumbed to COVID, and my daughter lost both of her grandmothers in six weeks. That's what's at stake.
We know how to keep this disease from spreading like wildfire. It's not easy, but it's also not that difficult. With a little caring, especially for people like my mom who are most vulnerable, we can avoid more sad endings. Wear a mask, socially distance, wash your hands and get vaccinated when you are eligible.
When you see those large numbers in the media, don't think of thousands or millions. Think of Thelma Kurzweil and the family she left behind. And think of the pain we will feel not having our mothers for Pesach this year.
Please don't forget — we are all in this together. JN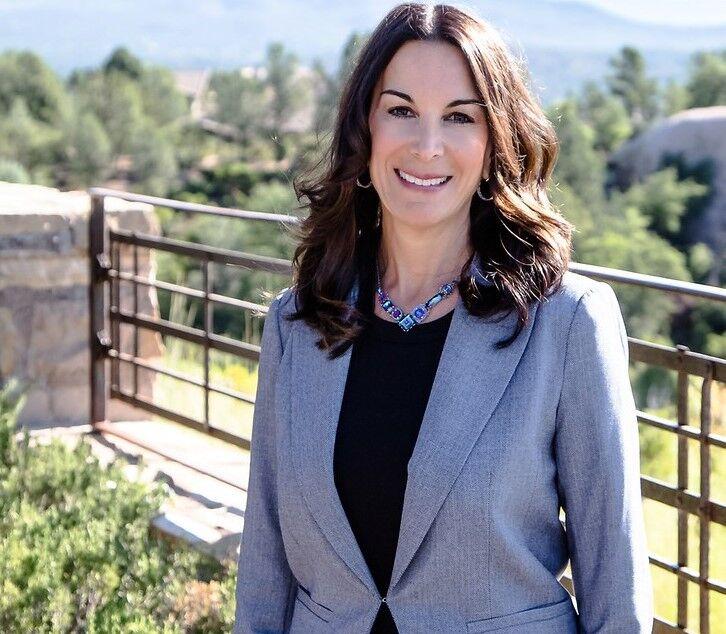 Jodi Amendola is CEO of Amendola Communications, a Scottsdale-based national health care, health information technology, public relations and marketing agency.