When Deni Avdija, the Washington Wizards' Jewish and Israeli sophomore player, entered the first quarter of the game against the Phoenix Suns on Dec. 16, he was given the difficult assignment of guarding NBA All-Star Chris Paul. Avdija, the nearly 7-foot-tall forward, has developed a reputation for playing smart, hard-nosed defense, taking on the opposition's greatest scoring threats.
For example, when the Wizards played the 2021 NBA champions, the Milwaukee Bucks, on Nov. 7, Wizards' head coach Wes Unseld Jr. called on Avdija to stop Giannis Antetokounmpo. His tough defense helped the Wizards beat the defending champs 101-94.
Avdija is the youngest player on the Wizards. He won't turn 21 until next month. He was born in Beit Zera, a small kibbutz of approximately 500 residents located on the shore of the Sea of Galilee. He is the son of two athletic parents. His mother, Sharon Artzi, was a track-and-field star and his father, Zufer Avdija, played professional basketball in Israel and for the Yugoslavia men's national basketball team.
After starring in youth basketball in Israel, Deni Avdija turned professional at just 16, signing a six-year contract with the Maccabi Tel Aviv franchise. He was the youngest player ever to win the Israeli Basketball Premier League MVP and helped bring a championship title to the team. During the pandemic, when basketball activities ceased, he served in the Israeli Defense Forces.
The Wizards selected Avdija in the first round, the ninth pick, of the 2020 NBA draft. He had a good start to his rookie season, including a 20-point game against the Miami Heat on Jan. 9, 2020. Unfortunately, he fractured his ankle last April in a game against the Warriors, which kept him off the court for the remainder of the season as well as out of summer training. After a period of rehabilitation, he has played in all 30 games this year, averaging over 21 minutes a game and helping the Wizards attain a 15-15 record. This season, Avdija's contract is worth $4.7 million.
Avdija performed well against the Suns last week, scoring 14 points on five of six shots from the field. He also had four each of rebounds and assists in 26 minutes of play. He was the second-leading scorer for the Wizards in the game.
The Suns won the game 118-98, with eight players scoring in double digits. The Phoenix franchise is tied for the best record in the NBA.
In an interview with the Washington Post in November, Avdija said that he plays extra hard when he sees Israeli flags in NBA arenas.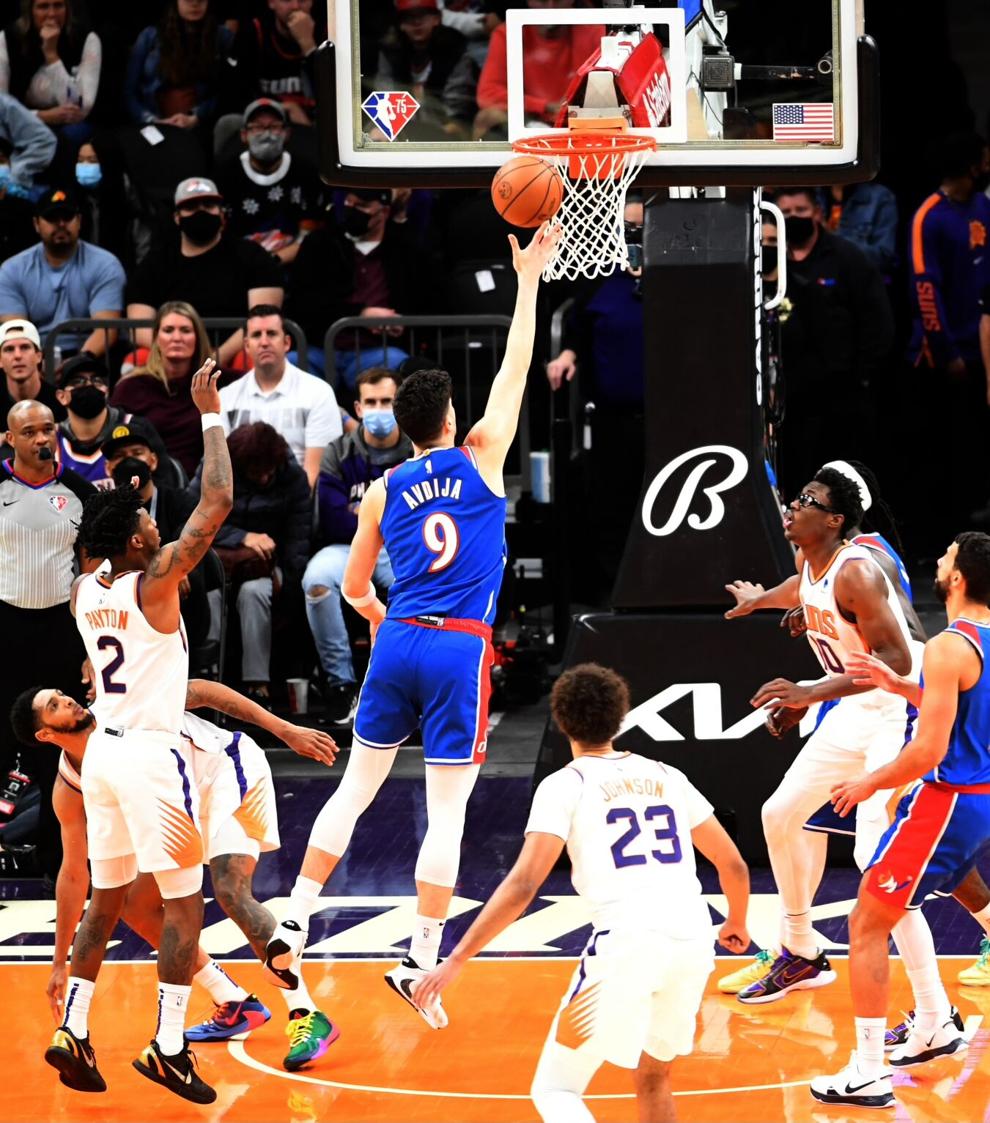 "Especially seeing all the support, not just in D.C., but all over the league, wherever we go, people and fans, Jewish, Israelis come to support me, and it means a lot," Avdija told the Washington Post. "You see how a small country, how connected it is and how strong it is and what it means to people."
A group of six young adults speaking Hebrew were standing together following last week's game in Phoenix. All six said they were from Israel but now live in Chandler. They said that they went to the game to show support for Avdija and to cheer for the Suns. They held up the Israeli flag they waved whenever he was on the court and said that there was a large contingent of Israeli fans in the crowd. JN