Zachary Kepes has seen the Phoenix-area housing market through many ups and downs, since entering the market in 2002.
Kepes, of Zak Ventures LLC, buys remodeled houses below market value to rent out or sell to individuals or investment institutions, like real estate investment trusts or hedge funds. He's currently renting out 200 homes.
He described this past year's housing market as "insanity." Nationally, the median home price reached a record high of $363,300 in June, up 23.4% from a year earlier, according to the National Association of Realtors. Even so, the rate of appreciation is slowing down, and Kepes said the market is "cooling."
Kepes started buying houses in 2009 after the housing market collapsed. Lenders were not interested in real estate at the time, so Kepes raised capital from investors and "put everything I could into this market as quickly as possible." He built up a sizable portfolio and eventually paid off all the investors.
Kepes is also a founding member of Young Jewish Funders of Arizona. "It's important to remember my roots and always give back," he said.
Kepes spoke with Jewish News about the Phoenix real estate market and what buyers, sellers and renters need to know.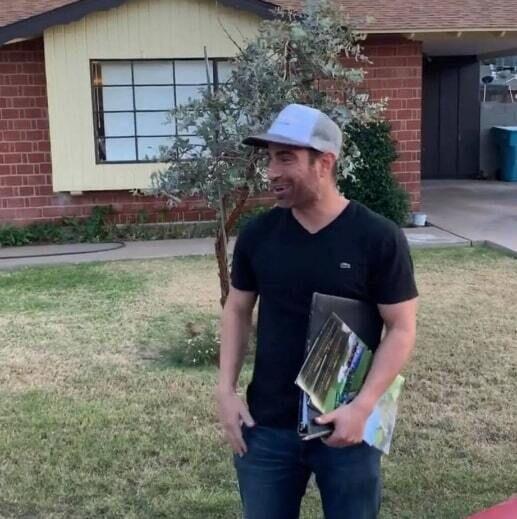 Where is the housing market at right now?
We're still a very good marketplace and healthy in terms of inventory. And it's still very much a seller's market, but it's certainly cooling. We're not seeing 15, 20 offers in one day, people waiving all their contingencies and inspections and appraisals; it's becoming a slightly more normalized market.
What do sellers need to know?
Hopefully, you've owned a home for a while, and you've seen massive appreciation. If they wanted to diversify and maybe they've realized they are in something bigger than what they need, I would say that now could be a good time for them to sell and downsize and put some money on the side in terms of liquidity — reinvest it in some other strategies or just have some cushioning. Sometimes a lot of people live above their means, and now's a good time to capitalize on the market's irrational exuberance.
How about buyers?
Don't be irrational when it comes to buying a house. Make sure you get into the asset, leave your inspection period you never want to waive your rights in terms of appraisals and inspections--make sure you're fully protected. Sometimes you get irrational and emotional over a property, but step back to the fundamentals. Buying a home is, most of the time, the biggest financial decision of the year and — you don't want anyone persuading you to waive this or that and get you into a home. The last thing you want to do is spend $400,000 on a house and have a $50,000 structural issue in six months that you waived because you were worried about a $5,000 price increase.
It just doesn't make sense, so keep all the fundamentals in play.
Where's the rental market at right now?
We just can't catch up right now in terms of housing supply, so you see a lot of permits being built for multifamily apartments, town homes and the like. It's just really hard for people to get anything. I'm not seeing any of my tenants giving me notice to move out. With a couple hundred tenants, you would think each month I'd have a couple people giving me 30 days or 60 days notice. Everyone is staying because there's nowhere to go, especially if you're staying in Arizona.
That's the other issue and rents are getting super expensive. If you're a renter right now, it's a difficult marketplace. If you are looking for a new rental, you need to differentiate yourself. Maybe you offer six months of rent, be very organized when you're applying for a rental property with a list of references.
Why aren't you selling your homes since the market appears to be at its peak?
At the end of the day, the economics are still there. If you're using strategic low leverage and the cost of your capital is less than the yield you're going to get on a rent side, then it still makes good economic sense to acquire more assets, because you're arbitraged in those interest rates. Additionally, that doesn't factor in any additional appreciation. I'm still cautiously optimistic we can continue to grow.
Additionally, there'll be major tax consequences to sell right now. And there's no other alternative investment vehicles that I like as well as real estate and even in real estate in the Southwest right now. JN