Morgan Singer wasn't planning to be a stay-at-home mom.
She lost her job as an executive assistant on her last day of maternity leave early last year — and then the pandemic happened.
Singer was looking for a way to make some income and sought out BabyQuip, a company that cleans and rents baby gear for families on the go. The company has independent quality providers that deliver and set up insured baby equipment to private residences, vacation rentals, hotels and airports.
"I had heard of them because they were on 'Shark Tank' a couple years ago. And then a local influencer that I follow on Instagram, whatlolalikes, talked about its services when she was going on vacation. So I thought I would look into it," she said. "And I was interested in renting gear myself last summer."
She joined the company in October 2020 as a provider in Gilbert, where she lives with her husband, 18-month-old daughter and two stepsons. They have another baby due in September. As far as she knows, she is the only local BabyQuip provider who is Jewish.
Singer grew up a member of Temple Chai and will send her daughter this fall to the East Valley Jewish Community Center. "Judaism is important to me and raising my children in a Jewish home," she said. She will soon advertise on TribeNet, a platform for Jewish professionals to connect.
Preparing for a busy travel season — Phoenix Aviation Department reported a 25.2% jump in airline passenger volume at Sky Harbor in March, compared to the same time last year — Singer spoke to Jewish News about her business, interacting with customers and the challenges of traveling with babies.
How does the need for baby gear complicate travel?
When my daughter was 3 months old, that was the first and only time we went on a plane — right before everything got shut down. And it was super easy to travel with her — I didn't bring a stroller, I didn't bring a car seat or a crib because my sister had all of those things. But had that not been the case, it would have been incredibly stressful to, by myself — because my husband wasn't coming with me — bring all of those things and then worry about transportation and fitting luggage and everything like that.
We went on a couple of road trips as well over the past year. And we kind of had to pick and choose what we could bring, and even then our whole car was filled with items for my daughter.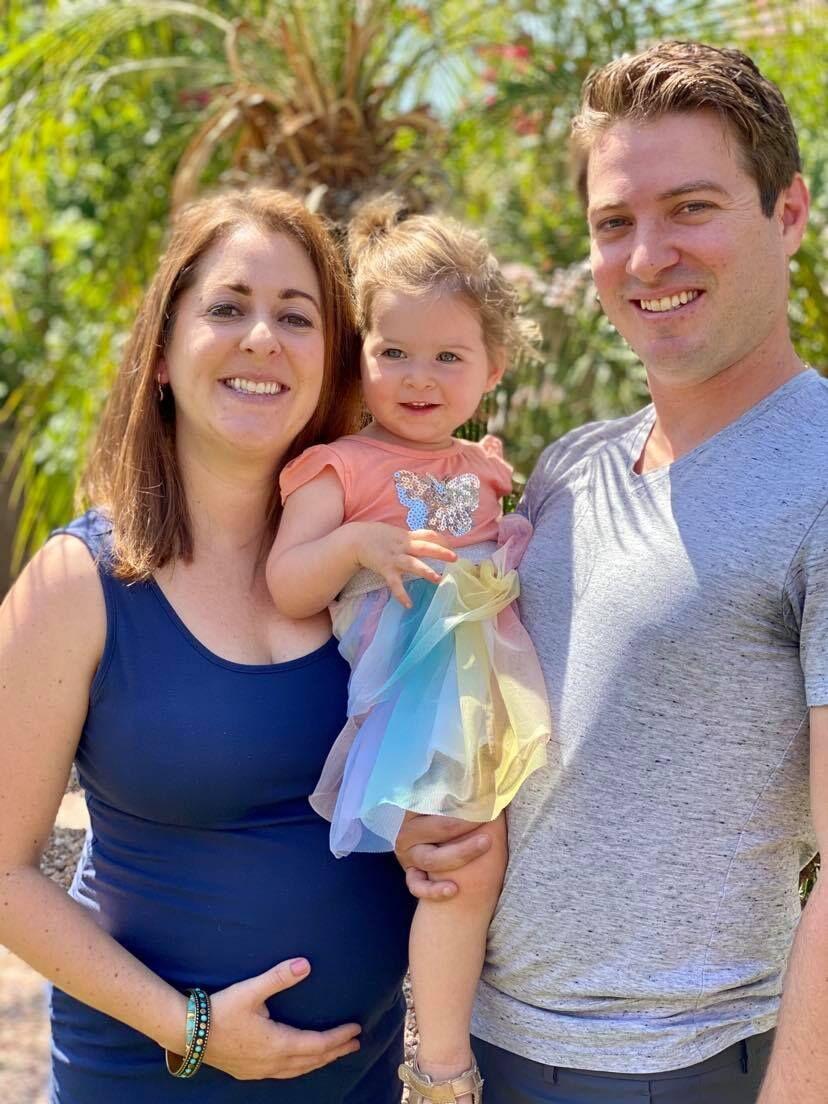 What has business been like?
When I joined the company, they only could bring me onto the cleaning side — due to COVID, no one was traveling at the time. Parents just don't have time to clean car seats that get really yucky and gross, and when you have another little one on the way and you want to reuse your gear or even resell it, it's just a great service to have.
I was able to join the rental side of the business in March. And business has been very busy because people are traveling again. I started to get orders right away. I don't know what the summer will be like in Arizona. Since it is hot here I'm not sure how often people are going to be traveling. But I do feel like people have picked up their traveling and we expect it to be consistent as we are seeing travel increase. I don't have an idea, since I am so new on the rental side, what to expect each month yet.
What have you learned about being a business owner so far?
We don't call ourselves franchises, but that's the best way to describe what each individual business owner is. I am in Gilbert, but we have more than three providers in Phoenix. Considering this is my first time being a business owner, I think it's such a great place to start because they provide so much information and resources, you're really not on your own. There's a lot of people in the community you can connect with, and you can work with other local providers if you want to. But I'm learning the value of continuing to put the work in and following up with customers and providing excellent customer service.
Do you have prior customer service experience?
I have years of experience doing customer service. I've done so many different things and I started off in customer service after college. Customer service has always sort of been a part of all the different roles that I've had, whether it's when I've worked in HR, recruitment, compliance and then more recently as an executive assistant.
What has stuck with you so far from your interactions with customers?
I love BabyQuip because it brings people together. I love seeing grandparents' faces when they are so happy at the ease of obtaining gear for their grandkids they have not seen in over a year.
I love making travel and visits easy for everyone and keeping families together, creating memories and celebrating holidays. JN