One of the disadvantages of someone dying is that you can't ask that person questions. They take all their stories with them.
This issue arose as I prepared to build my sukkah last year and couldn't remember something my late husband, Rabbi Leo Abrami, had taught me.
He would take an onion, pull two feathers out of the feather duster, which got so tatty I had to buy a new one, and poke them into opposite sides of said onion. He would then hang it in the sukkah. I remembered the ritual had something to do with a play on words in certain prayers about "the shelter of your wings" but was blowed if I could get it right.
But, for obvious reasons, I wanted to carry on Leo's tradition.
I asked a few people, but no one had a clue. I thought it might have been a French, or even family, in-joke.
Research turned up a website with some information, which basically explained how the custom was common in small communities in Alsace, France. The area's Jews, who didn't know Hebrew well, read the daily "Ma'ariv" prayer and connected the phrase "spread out your sukkah (betzeil) of peace" with "hide us in the shadow of Your wings."
In a modified prayer for Erev Shabbat, G-d "spreads out a sukkah of peace over us and over all His nation Yisrael, and over Jerusalem."
The word for onion in Hebrew is "batzal." Therefore, the onion is depicted with wings spread.
I was fascinated by this explanation and sent it to my sister for her erudition
and entertainment.
Unbeknownst to me she forwarded it to assorted family members in South Africa, Australia, the United States and also a cousin in London. He, in turn, sent it to a friend of his, whom I have met during my visits to London. This friend confirmed the explanation since his mother was from Alsace.
He added his contribution to the story. Their custom, however, was just to hang onions, not dress them up with feathers.
So that's the story of the onion in the sukkah finally explained.
When I erected the sukkah I hung all the decorations, including my onion, and thought how even after Leo's death he continues to teach and to influence, not only my life, but many others —and literally, worldwide.
For those of you who are curious to learn more about the subject, go to the Facebook group: site internet du judaisme d'al-sace et de Lorraine. It is absolutely delightful and well worth visiting. It is in French but even if one doesn't read French the pictures are amusing. JN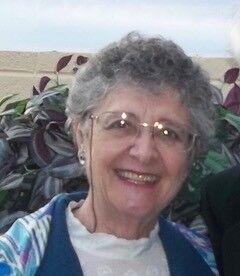 Rosemary Abrami, a bookbinder who lives in Sun City West, belongs to Beth Emeth Congregation.