It was around 2007 when Rabbi Zalman Levertov, head of Chabad of Arizona, realized he had made a mistake.
He got a call one day from a senior in Phoenix who needed a Jewish calendar. She said her eyesight had deteriorated and she wasn't able to drive. He copied down her name and address and gave it to somebody to deliver the calendar.
"And later it dawned on me that maybe she needs food, maybe she needs somebody to get her stuff," he said. But by then her information was lost.
"I felt very bad that there are people around who may not have much, may not have relatives, and I should probably do something about it."
So, he did.
When his son and daughter-in-law, Rabbi Levi and Chani Levertov, said they wanted to move from New York to Phoenix and continue the work of Chabad, Zalman offered them the job of establishing a center in downtown Phoenix, where they could also serve seniors.
Smile on Seniors was originally envisioned as a side project, but it quickly turned into a massive undertaking. The nonprofit now offers a robust infrastructure for seniors and has captured the attention of other Chabads across the country.
"We didn't realize how much seniors want and need," Chani said. "Smile on Seniors became our full-time job fairly quickly, and we never ended up moving downtown."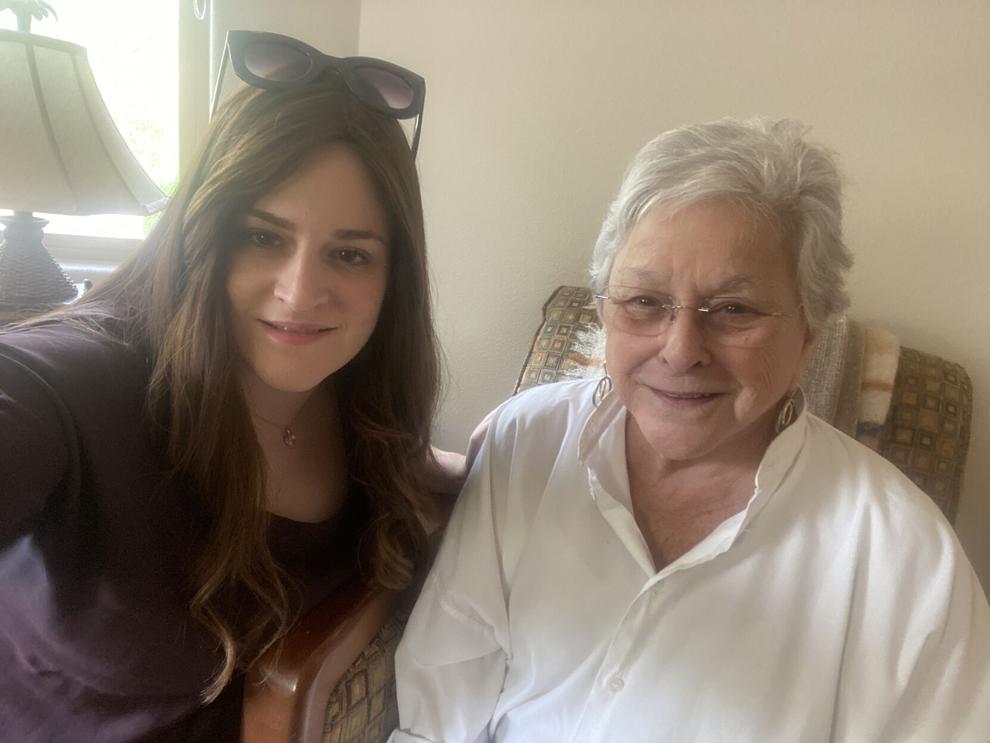 The Levertovs launched SoS in November 2009 as a "one trick pony," Levi said. "It was all about one-on-one visits with seniors." But with Chanukah right around the corner, it immediately grew into more. The couple asked a senior living community about what was in the works for the upcoming holiday. Nothing. They sprung into action and hosted a Chanukah party for three different communities.
"That's really how everything took off," he said. "That led to more senior living communities."
They started holiday programming, added discussions and provided Shabbat dinners. Anybody who identified as a senior was welcome to attend. During one dinner, 15 seniors who lived independently joined. Their attendance prompted the Levertovs to realize "we're totally missing the boat," Levi said. "We were never really thinking about seniors who are living on their own, looking for activities, looking for friendship."
Today, SoS provides services such as home visits — with or without a therapy dog, round table discussions, tech tutoring, a support group for caregivers and more. SOS also has a volunteer dedicated to interviewing seniors about their personal history to share with family.
The nonprofit went virtual during the pandemic, but Chani said they plan to bring back in-person offerings in September. Those will include classes and monthly lunches at the Martin Pear Jewish Community Center, Shabbat dinners at the Chabad Center on Lincoln Drive, gatherings at a coffee shop to "sip and schmooze," as well as social and holiday events. They will also continue some virtual programming.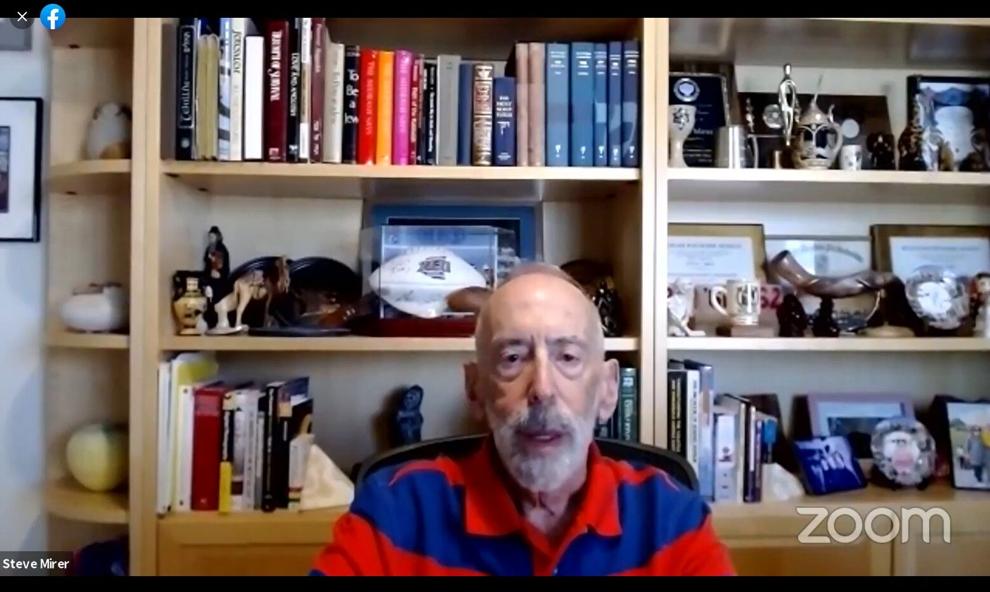 Steve Mirer and his wife have been regular SoS participants for about seven years. They learned of it while at a Jewish fair in Tempe.
"There was a booth with some guy with a red beard that was recruiting for his program," said Mirer, 79.
That red-bearded man was Levi Levertov, who Mirer describes as "an irresistible force."
It wasn't long before Mirer and his wife started going to monthly dinners and lunches.
"It's an opportunity to meet with other people of our age group and to have good meals," he said. "And it's more than just food — as much Jewish stuff as he can get in, he does."
What the Levertovs have created in Arizona is a unique Chabad offering, says Hannah Lebovits, an assistant professor of public affairs at the University of Texas- Arlington, who is also part of a large scale, multi-site project on Jewish community development. She is also part of Chabad.
"We spend a lot of time doing outreach in the Orthodox world towards people who are not practicing," she said. "But the model being adopted is aimed at younger people, especially families. There's not a lot of focus on the older generations."
Several Chabads in cities across the country have services geared toward seniors, but not to the degree and scale as SoS in Arizona.
Zalman Levertov said there are Chabad rabbis in other places looking at what Levi and Chani have developed, wanting to have stronger infrastructure in place for seniors. And there's the added bonus of having an effect on children and grandchildren, Zalman said.
"When they come to a Chabad program, or a Smile on Seniors program, or any Jewish program, and then they tell their kids about it, it does have a positive effect also on the children. And that's the beauty of it," he said.
Serving seniors is extremely important, Chani said, noting there are many "beautiful things" that come out of doing programming for seniors.
"There's something really special about the younger generation participating in programming with older people to learn from them," she said. "Everybody gains so much all around, not just the seniors. We hear all the time from volunteers how much it means to them to participate."
The Levertovs started out with two volunteers. Now they have more than 100 and serve thousands of seniors.
"We don't look at seniors as older," Levi said. "Their life didn't end when they retired. Their life didn't end when they were 90. They may be less mobile or less independent, But they're just as interested in things as us, and I think society sometimes forgets that." JN