Connie Wolf, 76, swam competitively in high school. When she moved to Arizona 24 years ago, swimming became her go-to exercise, one she could do year-round in the desert. She would often be found in Martin Pear Jewish Community Center's pool in Scottsdale. But as she got older, she swam less.
Then, in January 2020, right before the COVID-19 pandemic began, she moved to Vi at Silverstone, a retirement community in Scottsdale, and found swimming again. She learned of a community of swimmers called the Silver Foxes that predated COVID, and once people were vaccinated and restrictions started to lift, she joined.
Being part of the group is mainly about exercise, but that isn't the only thing. The last 18 months Wolf spent mostly in her apartment, and as a newcomer, she didn't have as many friends as she'd like. Becoming a Silver Fox was a venue for new friendships.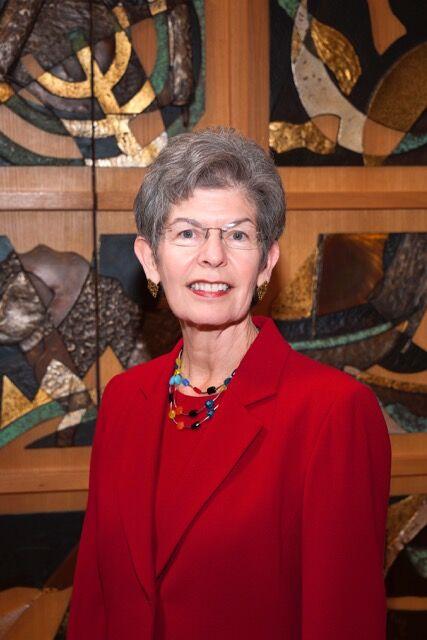 Now she has her go-to medley. "I do a crawl and then the backstroke, then the breaststroke, then the sidestroke," she said. Butterfly is the one stroke that she doesn't do anymore because its focus on the shoulders gives her trouble. Luckily, there are enough strokes without it.
Jerry Anderson, 89 and founder of Silver Foxes, likes the social aspect, too, but his focus is more about health. He started swimming in 1978 when he was told that injuries from his college football career would give him trouble as he aged. Since then he has logged over 6,000 miles in the water.
The CDC lists water-based exercise as good way for older adults to improve their quality of life and decrease disability.
Anderson moved to Vi in 2010 but it took him a few years to put the group together. When he did create Vi's unofficial swim team four years ago, the community's administration liked the idea and contacted Swimming World about a story. During the magazine's 2018 interview with Jerry, the reporter quipped the swimmers were like Silver Foxes and the group, which had been more of a casual thing, suddenly had a name.
Anderson also added some big goals.
He has clocked 1,600 miles in Vi's pool, and thought 1,000 miles would be a good goal for the others. Ashley Giraud, Vi's fitness coordinator, advised him that might be too tough for some members so he changed it to 100 miles.
Wolf likes that there's no time limit to achieve the century mark. Due to some weakness in her shoulders it's going to take her some time. "I've gone 8 miles and my goal is 100 miles by my 80th birthday," she said.
Nine of the 18 members have reached 100 miles and three have surpassed 1,000 miles.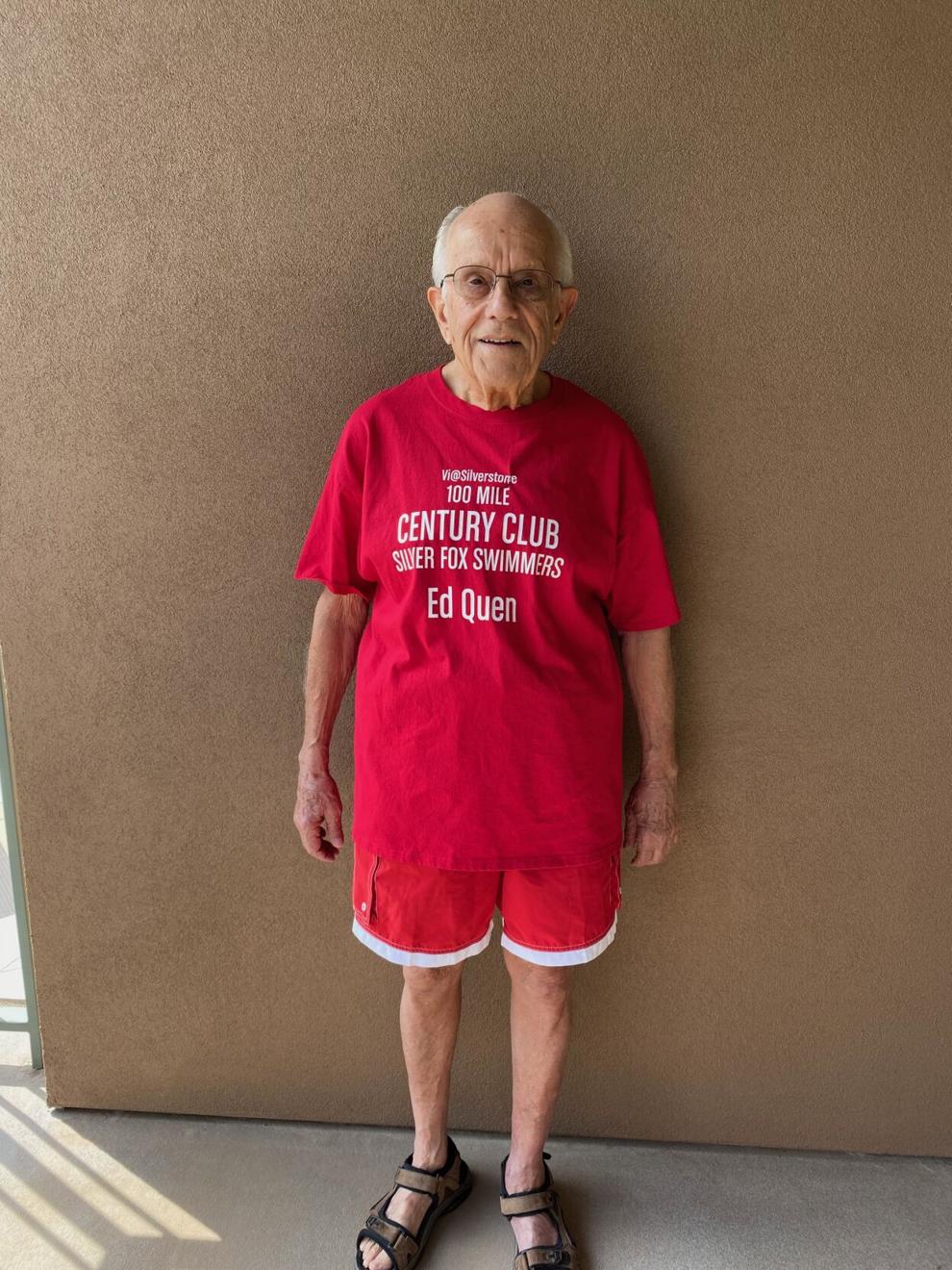 Edward Quen, 88, is one Silver Fox who has his first 100 miles under his belt. But it took him a while before he joined the team.
Quen moved to Vi in 2015 after his wife passed away and he got tired of living alone. He wanted to meet other people his age, and he liked to swim.
But it wasn't until after the pandemic that he became a Silver Fox.
He had always gone to MPJCC to work out and to use the pool. Once at Vi, he used its pool but liked doing things his own way. He enjoys the community, but swimming was a solo activity. Then the pandemic made everything a solo activity.
"You didn't see people," he said. "The halls were pretty empty. We wore a mask and kept our distance."
When COVID restrictions lifted and more people could be at the pool at the same time, he made the decision to join the swimming group.
After doing things his own way for a long time, it was fun to meet the group's challenges with other active people.
"It's important for camaraderie," he said. "You personally may not be a swimmer and you meet people at another activity — yoga or tai chi or something else. I don't do tai chi and I don't do yoga. I swim and work out in the gym. Those are my favorite activities."
He's looking forward to the next 100 miles he'll swim as well as the group's annual luncheon, which will be so big this fall they'll have to move out of the regular dining room to accommodate everyone who wants to come.
But Quen really likes that he still gets to manage his miles in the pool his way. "You're not aiming for anything, you're just doing it. But they do give you a shirt," he laughed. JN