Benjamin Doherty liked the small, intimate pod system that Shemesh Camp at Martin Pear Jewish Community Center created last summer as a measure of protection against COVID-19. As a kid who can get easily overwhelmed by the chaos of large groups, the camp's shift away from bigger cohorts worked well for him. Being with the same small group of kids also helped him develop better relationships.
"Ben's been diagnosed and is on the light side of the (autism) spectrum," said Nomi Doherty, Benjamin's mom. He is entering his fifth summer at Shemesh on June 1, and Doherty gives the camp a lot of credit for its efforts to make every camper feel at home.
When she learned that Southwest Autism Research & Resource Center would be partnering with Shemesh this summer, she was pleased but not surprised. Inclusion has always been part of the Shemesh experience, she said.
"There's certain things you see in your own kid — like needing things repeated, needing intervention in social situations," she said. "Shemesh has always been a godsend for that. They treat every child as an individual and meet them where they are, and Ben is definitely right there."
Kim Subrin, chief officer of camping and family services of MPJCC, thinks that SARRC's partnership will help highlight the camp's inclusion efforts. And she pointed to the camp's long-standing relationship with Gesher Disability Resources as well.
Prior to the start of camp, SARRC will work one-on-one with Morgan Froke, Shemesh's full-time behavior inclusion specialist. Next, the camp's leadership team will be trained on behavioral and full inclusion programming for summer camps. Eventually all camp staff will receive the training.
"Every camp's different but it's best received when it comes from the leadership," said Megan Mann, SARRC's senior clinical consultant.
Once camp begins, a SARRC representative will visit Shemesh weekly to observe campers and camp staff at work. They will provide on-call support as needed in order to ensure that all campers at a disadvantage have what they need to participate in camp fully.
"I've never worked with a camp that's not been receptive to more support on how to be inclusive," said Mann. "That's the feeling I get from Shemesh. Just by being open and collaborating — it's a great help."
Doherty agreed that Shemesh's inclusive spirit is important. But what most distinguishes the camp, she said, is that staff takes its responsibility to campers seriously.
"Shemesh is a place for kids, and nobody does it better," she said. "They want to make the experience special for the kids, not just occupy their time."
Part of that is a focus on good programming. After garnering a year of experience dealing with COVID safety measures, Subrin said this summer will be about getting back to camp essentials. And she feels more confident about safety this summer since every specialist on staff is a teacher with experience running programs during COVID.
"Our cooking instructor is a high school culinary instructor, our art teachers and others have run all of these programs through COVID," Subrin said. While still prioritizing safety precautions, "it's exciting to focus on what we get to include back into camp for these campers," she said.
She's looking forward to offering campers Krav Maga, art, baking and even a zoologist. And there's also just the fun of summer camp.
"We learned we don't need all of the frills like field trips," Subrin said. "Campers and staff love the old school opportunities of playing, socializing and getting to know one another."
The calls and questions she receives about COVID have dried up recently, and now people just ask general camp questions. "People are just feeling more comfortable now," she said.
Doherty is confident that Shemesh can "mitigate as many risks as humanly possible" while still letting the kids have fun. After all, she joked, "kids are kids and they will sneeze into one another's mouths sometimes. Nothing is risk free, and I know the JCC goes out of their way — at some point, you just have to be comfortable."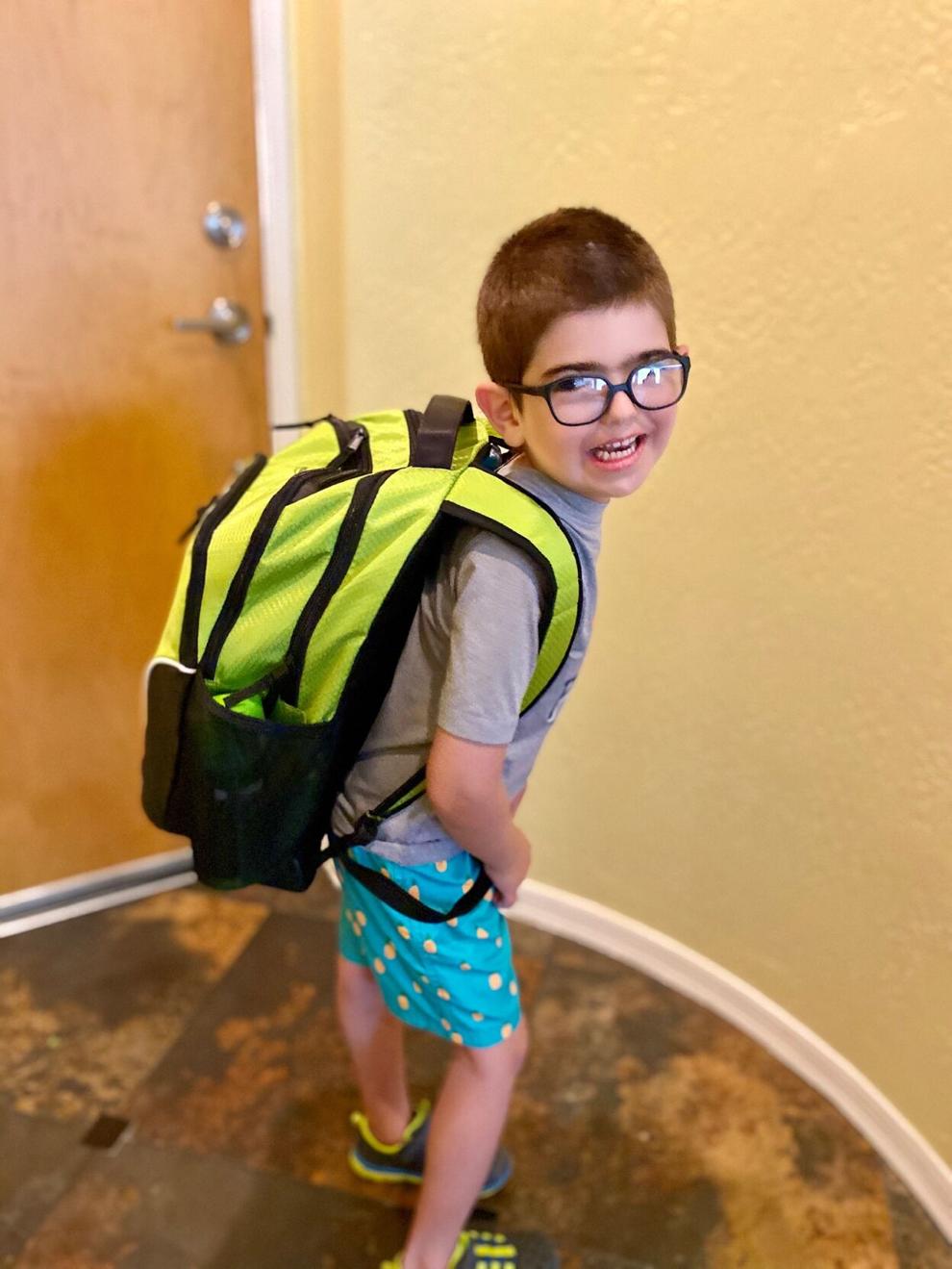 Samantha Oliver agreed. Last summer she was nervous to send her 6-year-old son, Thomas, to camp with the threat of COVID looming, but she was reassured by Shemesh's good communication with parents and its safety precautions. This summer, she's feeling more relaxed. "They did an amazing job last year, and they're still following all the CDC guidelines," she said.
She's also more relaxed knowing Thomas can take new things in stride. Last summer was his first camp experience, and she worried that he would be scared by all the safety precautions, like masks. But on his first day, he hopped out of the car with his backback, let staff check his temperature and bounded into camp without a backwards glance.
"Parents worry about adjustments, but kids just adjust," Oliver said. "Especially the younger ones — it's almost overnight. Adults put up way more of a fight when things change." JN