Josh Liber thought he knew everything about horses. They have been a big part of his life since he was 8 years old, when he dreamed of being a cowboy. He took riding lessons, competed in rodeos and moved to Kentucky to immerse himself in the world of horse racing.
When a therapist told him horses could also help him finally beat his alcohol and drug addiction, another big part of his life, he didn't believe it. "It's going to take a lot to convince me that horses are communicating with me and are going to help me with my emotions and stability," he said.
Still, he took a leap of faith and went to Soberman's Estate in Cave Creek because it offered equine therapy. Now, not only is he convinced, but he's becoming an equine therapist to help others struggling with addiction. It's the kind of success story Soberman's founder, Mitch Prager, envisioned when he opened the center in March 2019.
"I built Soberman's Estate for men like Josh," Prager said. "Josh had been to treatment and to detox too many times prior to learning of Soberman's, and we created an individualized treatment plan centered around equine therapy. Now, he is proof that men can enjoy a better life for the rest of their lives."
Prager struggled with alcoholism in the past and also lost both his brother and a close friend to addiction. He wanted to create a treatment center with an all-hands-on-deck mentality. He toured roughly 50 residential treatment centers around the country before he opened Soberman's. He discovered that while there's no panacea, providing enough types of therapy, including equine therapy, is key.
The idea behind the relatively new therapy is that horses are sensitive to other creatures' feelings and can respond to them. The animals offer non-judgmental relationships and immediate feedback. They also allow people who are uncomfortable sharing their feelings in a traditional setting a way to build trust.
Equine therapy might seem out there to some, but for residents like Liber, it works.
"I've dealt with horses most of my life but never took the time to recognize them as a friend and companion or anything more than as a way to make a living," Liber said.
Janice Story, Soberman's equine therapist, said addicts see the benefits of being with horses almost immediately. "I put these guys in with the horse and they start crying within 15 minutes," she said. "It lets them feel."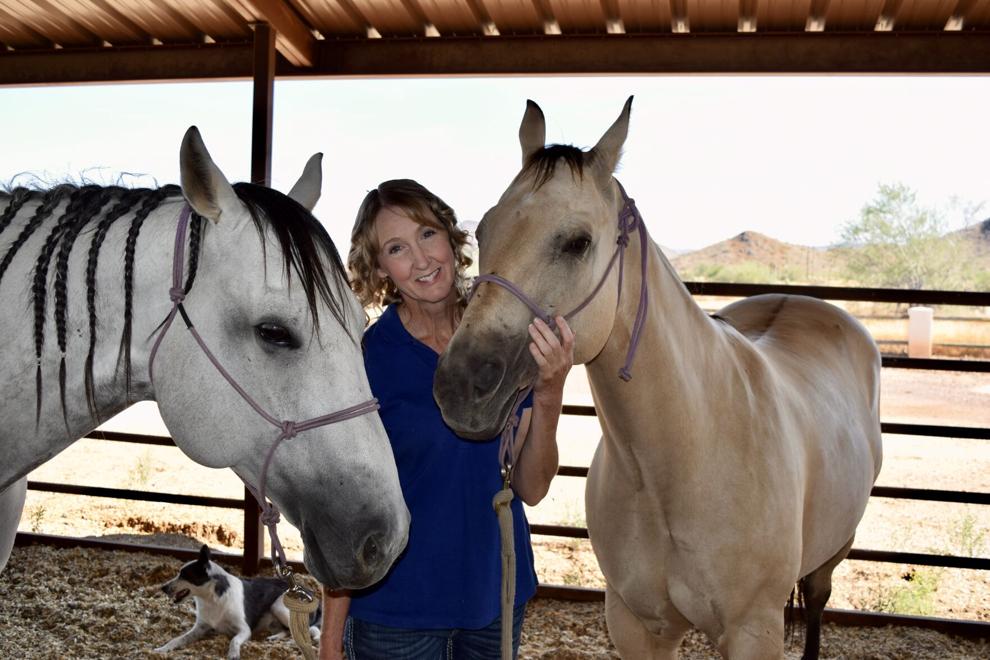 Horses create a safe environment for people who may not want to talk about their trauma or may not even know what they are feeling. Horses can act like a mirror and show them how they feel, which is how they can start to work through it, she said.
Before Liber arrived at Soberman's, "I was at a point of complete despair," he said. "Even my mom wasn't taking my calls." But his father employed him, and his parents got him into Scottsdale Detox. Liber was told that he needed treatment, but having been many times in his life already, he didn't want to do it again. He told his therapist at Scottsdale Detox that he would only go if he could ride horses.
He was sure there would be no such treatment center near Phoenix. But he was wrong. "My therapist said she found 'the most beautiful place I've ever seen,' and asked if I would give it a shot. And I said yes. A deal's a deal. But I was really pissed," Liber said.
When he first arrived, he felt "wounded and hurt and was so scared." Because of his addiction he couldn't take medicine for his diagnosed bipolar disorder or ADHD. "I was in the raw when I arrived — I was feeling everything."
But when he went to a session with Story and talked to the horses, "I felt heard. I felt understood. I felt seen. I felt loved. All in one session with her," Liber said.
Story said it's all about letting the horse take over, and Liber felt that was what happened in his sessions.
"If you give yourself and the horse the opportunity to meet on a level playing field, eye to eye and nothing vocal, I would bet most people wouldn't last two minutes without wanting to cry," he said. "They can see inside our souls — they see you when you don't even know they're looking."
Story grew up around horses and noticed how they helped people feel better. She didn't know why, but after she became a Reiki master, she started using horses with her clients with great results. She started the certification process for equine therapy but thought the existing programs didn't put the horse at the center of things. She and a partner started their own equine-assisted coaching course last year that put the horse "back in the driver's seat," she said.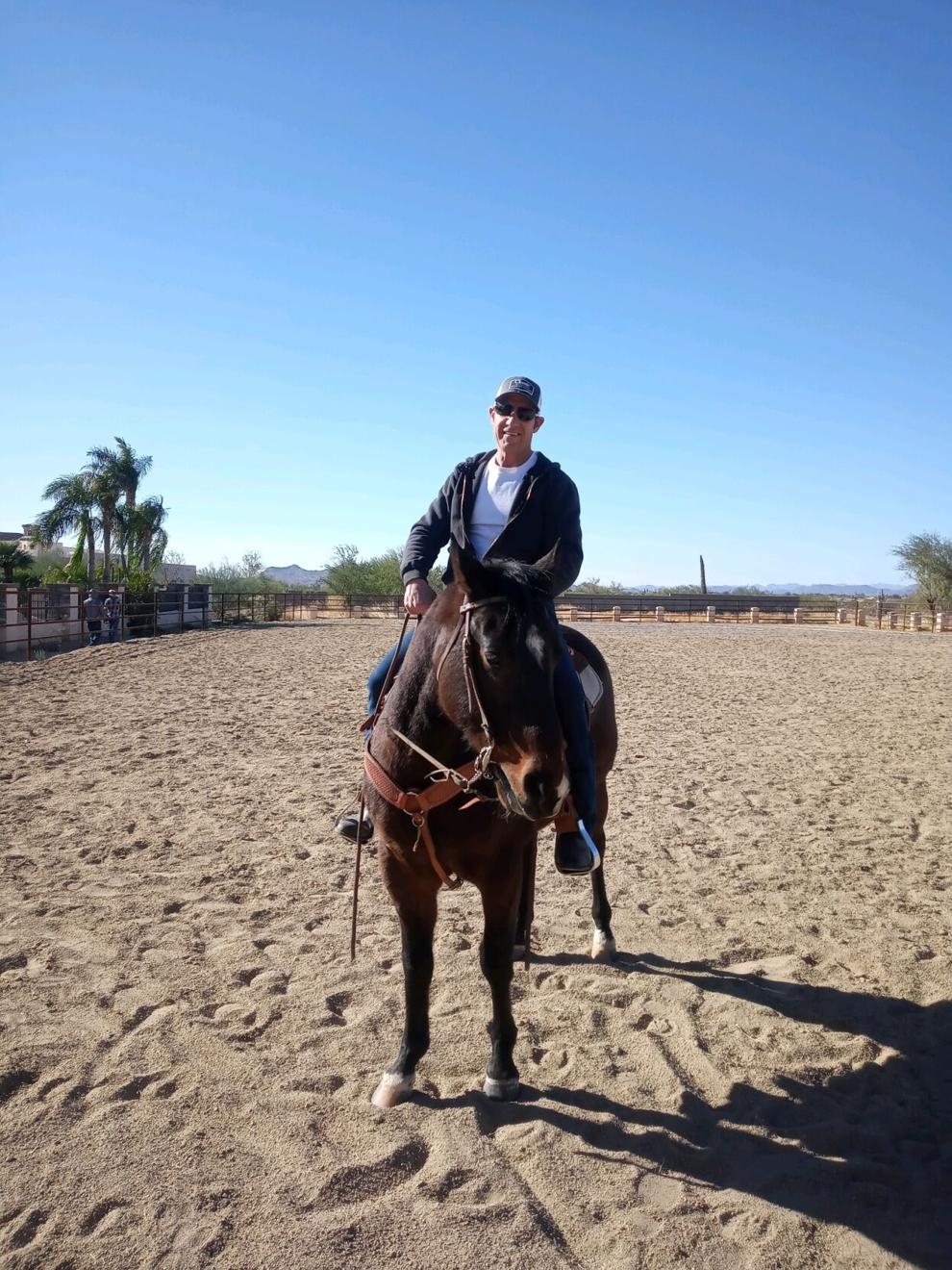 At one point when he was living in California, Liber became a registered chemical dependency counselor but never followed up to become certified. Now, he's in Story's course for equine-assisted coaching.
For Prager, being Jewish made his addiction more difficult to come to terms with. "It was considered a shanda," Prager said. But he has long since come to realize that as with any disease, "it does affect Jewish people equally" even though "maybe we're kind of ashamed to say that to the public."
Liber can relate. The first time he got drunk was at his cousin's bar mitzvah. Later, he was drunk at his own. He remembers drinking at Passover Seders and even trying to hide the fact he wasn't sober during High Holiday services at different points. Like Prager, his Jewish family had a hard time coming to terms with his addiction. However, he said, they also have been essential to his recovery.
Now Liber lives close to his parents. "It's easier with a Jewish mom to live close and not have to deal with 50 phone calls," he joked.
Liber's father bought him his first horse for his bar mitzvah. He named him Shlep and said the horse shlepped him everywhere. He had him until he was 26 marking the longest relationship of his life other than that with his parents and sister. Recently, he's bought a horse called Poco whom he spends most of his down time with. Poco will assist Liber as an equine therapist.
"He has the softest eyes you ever saw," Liber said.
"Every time I think about the horses, I would think about this piece in my past that was so unhappy and it was connected to the horses," he said. "It was a hard place to be. I couldn't find the happy place, the 8-year-old cowboy place. Janice took me back there in a way that was so gentle and loving." JN