Lani Harrison of Scottsdale is risk averse when it comes to her kids. But when she learned Moderna would be starting a trial for a children's vaccine against COVID-19 in Phoenix, she didn't hesitate to try and enroll her children, ages 8, 6 and 4.
"The side effects might be bad, and people ask why I would do that to my kid," she said. "But I think of the bigger picture — maybe a fever for a day and then they get to resume their life. It's a tradeoff."
Despite her enthusiasm, she hasn't had any luck getting her kids enrolled.
"I've been calling the study and leaving my name," Harrison said, but there are about 2,000 people who called ahead of her.
Harrison remains hopeful as she waits for a call back and doesn't doubt the benefits of a trial. But for Samantha Oliver, another Jewish mom from Scottsdale who called about the trial, the waiting period is letting in an inkling of doubt.
Oliver didn't tell many people she had signed up for the trial, but those she did simply asked her if she was 100% sure about her decision.
"I'd say now I was about 90% sure it was the right thing," she said.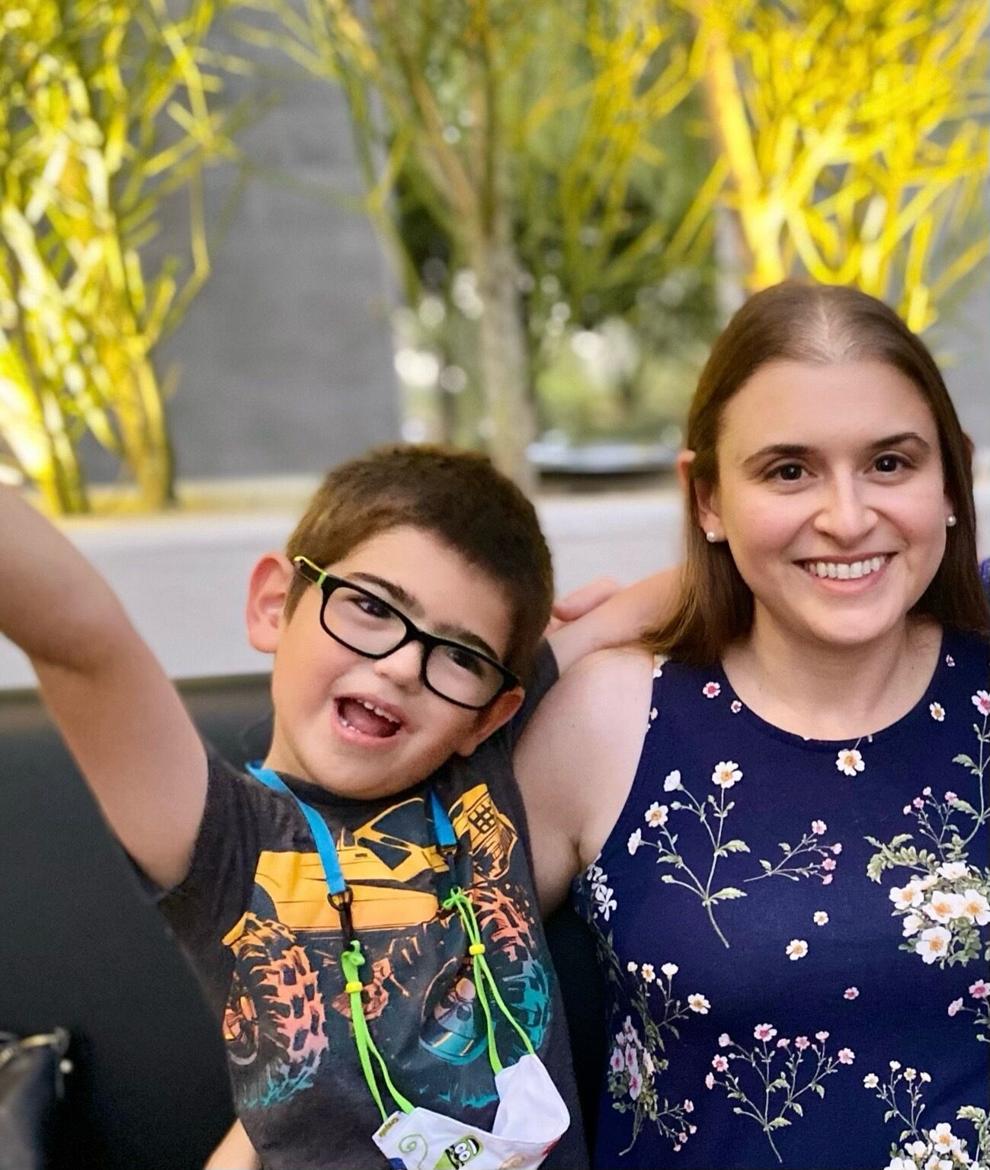 She's resigned to the idea that her 5-year-old son probably won't get in, and at the end of the day, she's somewhat relieved.
Oliver's brothers took part in adult trials last year for the COVID vaccine, and they were repeatedly tested and had their blood drawn. While she was excited initially about the children's trial and is "very pro-science," after a few weeks without a response, and given the time commitment and possible discomfort to her son, she's started to reconsider. If she is called now, she can't say what she'll do.
Harrison has done considerable research and knows that those who make it into the trial will be monitored and regularly have their blood drawn. She's already planning to take the kids for ice cream after any painful pricks.
MedPharmics, a research site in Phoenix, is hosting Moderna's trial. Healthy children between 6 months and 12 years old are eligible to participate. Dr. Steven Plimpton, the lead investigator for the Phoenix trial, told 12 News that there is a lot of interest from local parents.
Children are less susceptible to the virus by all accounts, but multisystem inflammatory syndrome, a life-threatening illness that leads to inflammation of the heart, brain or lungs, is a risk. According to the CDC, more than 2,600 children in the United States have been diagnosed with it after a COVID infection. And kids can easily pass the virus to adults who have worse outcomes. There is a growing consensus among health care professionals that to achieve herd immunity, children should be vaccinated.
Harrison moved to Scottsdale with her husband and three children in July 2020 from Los Angeles, California. She recalled a measles scare there in 2015 when her infant son was still too young to be vaccinated. That experience shook her, and since her daughter was born a preemie, she's very concerned about what would happen if she were to contract COVID now.
"These are the things that run through my mind," Harrison said.
Harrison is also troubled when secular people imply that because she's an Orthodox Jew she must be hesitant about the vaccine.
Nothing could be further from the truth, she said.
"Orthodox Jews, and all Jews, are very pro-science and pro-vaccination," she said. "We're not Amish."
Compared to other groups, Jews have a low amount of hesitancy when it comes to getting vaccinated in general.
An online survey this year by Nishma Research of 1,426 American Jews found only 4% of non-Orthodox Jews and 5% of Orthodox Jews do not plan to get vaccinated.
Harrison does allow that there is misinformation floating around, and said that Orthodox people are nervous about the COVID vaccine because it's so new.
"The problem is with this specific COVID vaccine," she said. "There are some people who are not getting the right information — they're not on social media, they don't have televisions." But she pointed out that the teachers at Torah Day School, where her kids attend, were vaccinated.
And she's vigilant about getting the vaccine message to people in her Orthodox community who might not have access to vaccine information.
As someone very active on Twitter, she's also been reaching out to people there who may be confused.
Misinformation can be "like a game of telephone," she said. "You're always trying to get the whole message right." JN