Now that students are back on campus at Arizona State University after months of hybrid and remote instruction and activities, Hillel Jewish Student Center has resumed much of its pre-pandemic schedule of events and services.
Prior to COVID-19 vaccine availability, Hillel limited in-person events and hosted most events virtually, although some social and holiday events were held in the parking lot, according to Debbie Yunker Kail, executive director for Hillel at ASU. The outdoor in-person events included a seder last March and a celebration of Israeli culture in April.
Currently, an updated COVID protocol makes in-person events safer to host, said Yunker Kail, via email. The protocol includes providing proof of a COVID vaccination at all Hillel events and mandatory face coverings indoors.
Hillel has brought back larger social events in the parking lot, she added, as well as Shabbat services, plus dinner and weekly bagel brunches on the Tempe and downtown campuses. She said a majority of students now request in-person events whenever possible.
The staff and students "were thrilled to be able to get together in person for High Holidays this year. Because we are so relationship-based, a highlight of being in person has been the simple joy of meeting a student for coffee and getting to know each other in person," she said.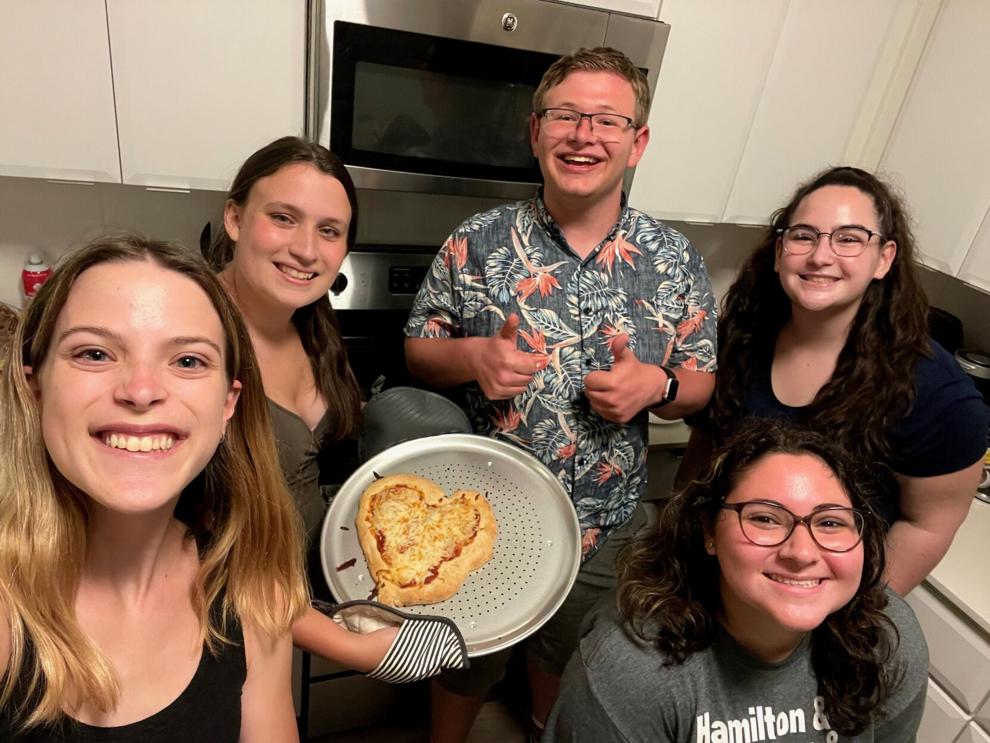 Stresses, challenges different from 2020
Yunker Kail said she wants to increase outreach to sophomores this academic year, pointing out that "they essentially missed an on-campus experience as first-year students last year."
Resuming pre-pandemic life can be more stressful than many anticipated. "While having classes and events in person has been a welcome change, we have also heard that classes feel harder and more demanding than before the pandemic," noted Rabbi Suzy Stone, campus rabbi and senior Jewish educator at Hillel, via email. "Many students said they feel like professors are making up for lost time and so they have more homework than ever."
Students also have noted that while they're relieved to see friends on campus, Stone added, "simple things like going to an on-campus job or club meetings make their lives feel busier than ever."
Hanna Griffin, student president of Hillel at ASU, concurred. "Our greatest challenge at the moment is probably the excitement of returning to in-person events, classes and life. Many students, myself included, have found themselves overwhelmed with clubs, activities (and) sports to participate in. I've found that students are overbooking and too overwhelmed to commit to most things. We need to focus on creating an environment that caters to student needs right now."
Stone said she and other Hillel staff "are encouraging students to make sure they're taking care of themselves mentally, physically, spiritually and emotionally. That means we're focused on taking students to coffee to hear about their day, checking in with them by text, making sure they are well-fed on Shabbat and holidays and reminding them that perfection is not a Jewish value."
Stone said her sermon on Rosh Hashanah focused on the need for people to treat themselves with compassion rather than focusing only on self-care:
"While self-care is important…it often becomes one more thing we must check off our list on the road to becoming a high-functioning and well-balanced human being. Instead of being a source of strength, it has become an added source of stress. In many ways it has become a new form of perfectionism wrapped in the guise of self-care. Just as G-d moves from the seat of judgment to the seat of mercy on Rosh Hashanah, we, too, must be more compassionate to ourselves in this New Year as we cope with the utter exhaustion of another wave of COVID-19."
To better address students' needs, Hillel at ASU has expanded its staff recently and added a slew of new positions: Stone is the first senior Jewish educator; Taylor Millman is the first assistant director; Molly Shulman is the first business manager; and Ali Seltzer is the first campus marketing/development manager.
Hillel board president, Aaron Sacks, said the positions of assistant director, marketing/development manager and senior Jewish educator were made possible by a competitive Hillel Talent Grant from the Marcus Foundation, which awarded funds to fewer than 10 Hillel chapters across the country, specifically to expand their staffs.
Additionally, Jake Shulman is an engagement associate who focuses in part on new students to ASU, and Lior Ashkenazi is the Israel Fellow for Hillel.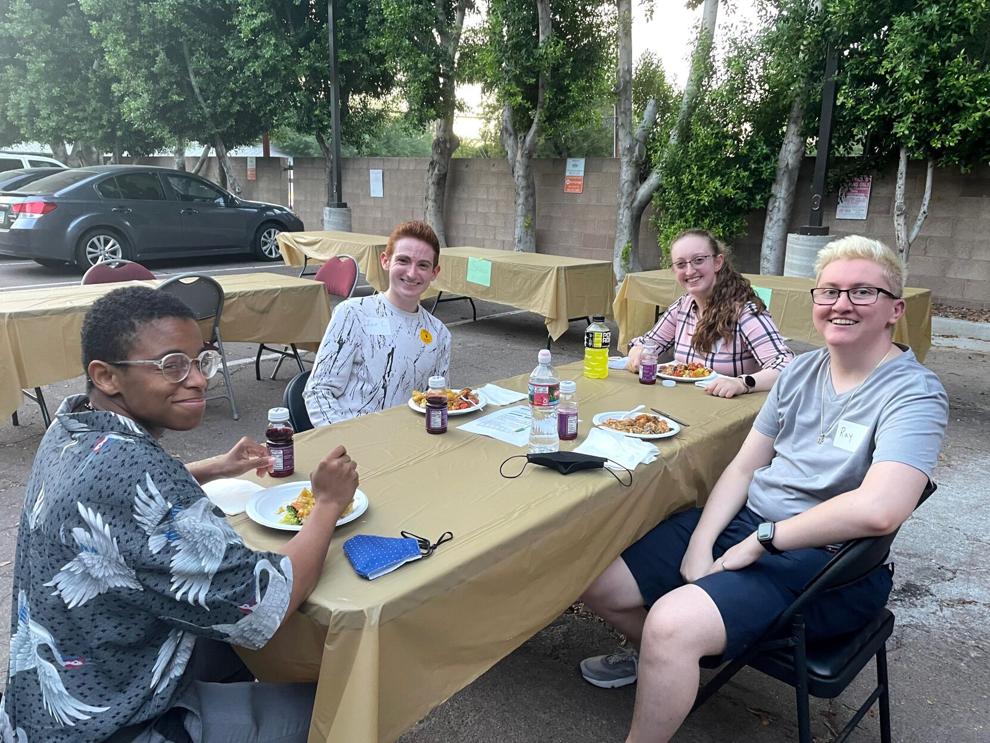 Facility may be enlarged in the future
Yunker Kail said the size limitations of Hillel's Tempe campus location continue to be challenging. "The size and layout of the space is not conducive to indoor socially distant activities, nor is it modern or particularly welcoming by design."
Sacks agreed. "In a dream world, I'd triple our staff, tear down and rebuild our building and secure space on each satellite campus," he said. "Obviously, these things can't happen overnight or without the support of our wonderful community. That said, as an organization, I believe we're ready to meet these challenges head on with aggressive but sustainable growth in our operations and fundraising."
Message to the broader community
Sacks is looking forward to communicating the broader importance of Hillel to the community. "Hillel at ASU does not only exist in Tempe or even on geographically separated campuses," he said. "Hillel at ASU is the Greater Phoenix Jewish community Hillel. So many of our students come from the Phoenix area or stay here after graduation. These students are the lifeblood and the continuity of the Greater Phoenix Jewish community. If Jewish continuity and security and positivity are important to you, then your support is more important than ever."
In the meantime, life on campus is slowly returning to normal. "We cannot assume we know what students want now that they're back on campus," Yunker Kail said. "In fact, many of them are still discovering that in this new rhythm of life. What we do know is that students are craving community and connection."
She said Hillel solicits ongoing feedback from students via social media polls and in-person gatherings. "We're willing to change plans and schedules whenever necessary to ensure we are meeting our mission to enrich the lives of Jewish undergraduate and graduate students, so that they may enrich the Jewish people, Israel and the world."
Griffin, in her role as student president of Hillel, wants to "promote a universal sense of Jewishness on campus, regardless of background or belief, and focus on establishing genuine connections with students, student organizations and the general community." JN