What would Maimonedes, Rashi or other iconic Jewish scholars have thought of social media?
"I imagine the rabbis who made such a big hay about lashon hara, evil gossip, would look at social media and just cry," said Temple Beth Sholom of the East Valley Rabbi Herschel 'Brodie' Aberson.
The entire point of Twitter is to spread what others have said, he noted. Meanwhile, SnapChat, which deletes content shortly after it has been viewed, is "all about the harm that nobody can prove you did."
Local clergy say the ubiquitous use, and misuse, of social media complicates the Jewish obligation to repent on Yom Kippur.
Chabad of North Phoenix Rabbi Mendy Levertov recalled the Jewish story of the sack filled with feathers. The sack was torn open and the feathers were strewn about indoors and outdoors, making it impossible to put them all back in the pillow.
"That's what happens when you speak badly about someone. And it goes really fast on social media," Levertov said. "With social media, one innocent comment is not one innocent comment. It has legs," Levertov said.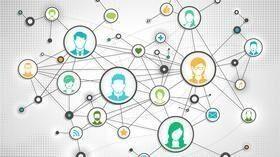 Temple B'rith Shalom Rabbi Julie Kozlow said social media almost makes the concept of repentance obsolete.
"Social media has allowed every single person to believe that they are their own God and nothing else matters except whatever they happen to feel," she said. Such posts often include lashon hara, "shared with people all over the world and for all of eternity."
Aberson said the idea that one can do teshuvah — to fix what they've done — is predicated on the idea that they're aware of where they've caused harm. But with social media, that may not always be the case.
Depending on where and how something is posted, it can be seen by many people beyond its intended audience.
"Maybe you can't fix the harm you've done," he said. "That should make you all the more concerned about not causing harm in the first place."
Social media also allows for a lazy pursuit of forgiveness.
Congregation Kehillah Rabbi Bonnie Sharfman noted the process of teshuvah requires that individuals seek forgiveness from somebody they've harmed three times.
But during the High Holiday season, social media often offers a stream of messages like this one: "I kindly ask my friends to forgive me if I've done anything wrong to them."
This sort of "blanket statement" highlights a problem in Jewish thinking that is more acute because of social media, Aberson said.
"Repentance in Jewish thinking is, in many ways, a life process about recognizing the wrong or harm you might have done, recognizing who you harmed with it, seeking their forgiveness for the harm you've done and making it a point to not repeat those behaviors in the future," he said.
A blanket statement may reflect somebody's acknowledgment that they've done harm, but "accomplishes nothing," he said.
Kozlow is concerned that people have lost sight of the fact that speaking poorly about others on social media is wrong — just as it is in person.
"When somebody doesn't agree with you, or does something you don't like, that's totally fine," she said. "But the moment that they vilify you, it crosses many lines."
People need to remember to see each other as humans, with love as the first impulse instead of judgment, she said.
Aberson and Sharfman agreed.
"Social media can be impersonal and we can find ourselves saying or doing things that we wouldn't otherwise," Aberson said.
Sharfman said posts are too often crafted carelessly out of anger or frustration rather than out of understanding and compassion.
Social media has "wonderful abilities to connect us," she said, but it has also been used to demonize groups or individuals, "causing immeasurable harm."
Chabad of Mesa Rabbi Laibel Blotner said he wishes people would take time to reflect instead of rushing to respond on social media. "Do I want to put this down in this way? Do I want to look at others this way? Is this the way I want others to look at me?"
Kozlow said she believes social media has true power to uplift people, but only once people know how to stop weaponizing it.
"Social media could one day be able to help the world reach beautiful heights. But now it's in its infancy, and it is mostly a very narcissistic toy." JN