Rabbi Mari Chernow didn't plan to stay long when she arrived at Temple Chai in 2003. The freshly minted rabbi was determined to learn as much as she could within two years — the term of her contract — and then leave Phoenix.
But almost immediately, she "fell in love with this special community and its profound commitment to Kabbalat Shabbat," she said, and it became her home for the next 18 years. "Within weeks, I would look at people, and I loved them already."
Her love story with Temple Chai will come to an end — or transform to a long-distance relationship — on June 30, when she moves to Los Angeles to take a new position at Temple Israel of Hollywood.
Leaving Temple Chai, where she's formed strong connections and shared in "the joyful, sad and redemptive moments" of members' lives, will be difficult.
Debbie Biggard Berkowitz is one Temple Chai member who will feel her loss deeply. She admires how much effort Chernow put into getting to know the congregation, whether by meeting one-on-one with students preparing for their b'nai mitzvah, hosting Torah study sessions at her home or "getting down and dirty" making latkes with congregants at Chanukah.
"She's always warm, approachable, funny, down-to-earth — the whole package," said Berkowitz.
Chernow officiated Berkowitz's second wedding and has seen her family through many lifecycle events. Pre-COVID, the two often met for coffee, meals and rock climbing.
"Aside from being my rabbi, she's my friend," said Berkowitz. "She provides our family with an abundance of wisdom, encouragement and comfort, and she'll always be my rabbi and resource."
In addition to the personal connections she's made, Kabbalat Shabbat at Temple Chai has remained an essential mainstay for Chernow. Despite inevitable changes over time, "the passion for learning and praying together and trying things with an experimental spirit" remains, she said.
Chernow strives to be creative while still being grounded in tradition. She enjoys pushing the limits of that tradition, interpreting it with a modern context in mind, she said.
Prayer Lab is an example of pushing boundaries creatively. Chernow and a group of congregants choose the most critical aspects of prayer and try to build on those elements to create a more "deep and meaningful experience," she said.
The experimental service takes place once every six to eight weeks — with COVID-19 restrictions, the timing is less predictable. The services have included art and poetry, theatrical interpretations of the weekly parshah, and playing "Taps" on a bugle during Yom Kippur. The "haunting and powerful melody" was used to represent a confrontation with mortality, Chernow said.
"We will use anything at our disposal to create a prayerful experience," she said. "Everybody knows that those are experimental nights, and if it doesn't feel right, then we've learned something; but if it does feel right, well, maybe we've discovered something about how to create and deepen prayer."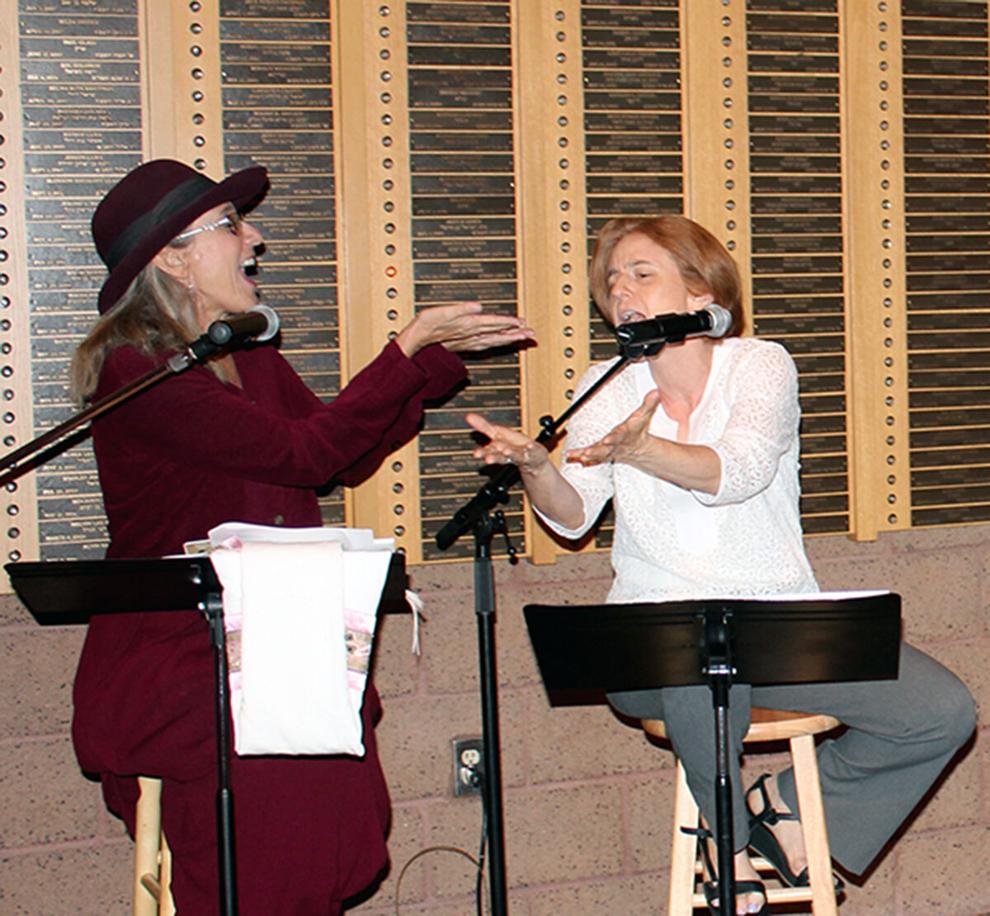 It isn't for everyone, Chernow acknowledged, but for those who've become fans, "they've all really loved the experience."
Debbie Blyn, Temple Chai's executive director, appreciates the creativity Chernow has developed as she's grown in confidence and stature in her role as the synagogue's senior rabbi.
"She found that right level of experimentation, developing new programs while remaining true to the core of Judaism," Blyn said. "I've watched her say, 'Let's try this.'"
Collegiality is also important to Chernow. Even before she arrived in Phoenix, she knew several of the area's rabbis. She has fostered good working relationships with many more over the years.
"The rabbis here in town are spectacular," she said. "They're such good human beings, doing so much good in the Jewish world and in the wider world. It's been an honor to be a colleague, and hopefully we'll continue to stay connected."
Temple Chai Rabbi Bonnie Koppell holds her colleague in high esteem, and she was shocked when she discovered Chernow was leaving. "My jaw dropped," she said. "I took for granted we were going to be a team forever."
The two have worked together for 15 years, and their complementary skills have led to a "wonderful working relationship," said Koppell. "She's the big-picture dreamer and creative visionary, and I'm the person who can translate that into action."
Chernow's sensitivity and ability to know how to comfort people in any situation is one of her stand-out qualities, Koppell said. She recalled one night when Chernow left her a note with the words "Great night" in Hebrew following a successful event that Koppell organized and led. Having her colleague's support and appreciation meant a lot. Chernow knew how to make a small gesture significant — a special quality that will be missed in what has been an "amazing collaboration," Koppell said.
Chernow's new job in LA will be a homecoming for her. Her wife, Kara, is also a native Californian, from San Luis Obispo. The couple has three children, Melila, 8, Ezra, 6, and Lillian, 2. Melila and Ezra are sad to leave their friends, but Ezra is buoyed by his fantasy that he might actually get to live in Disneyland.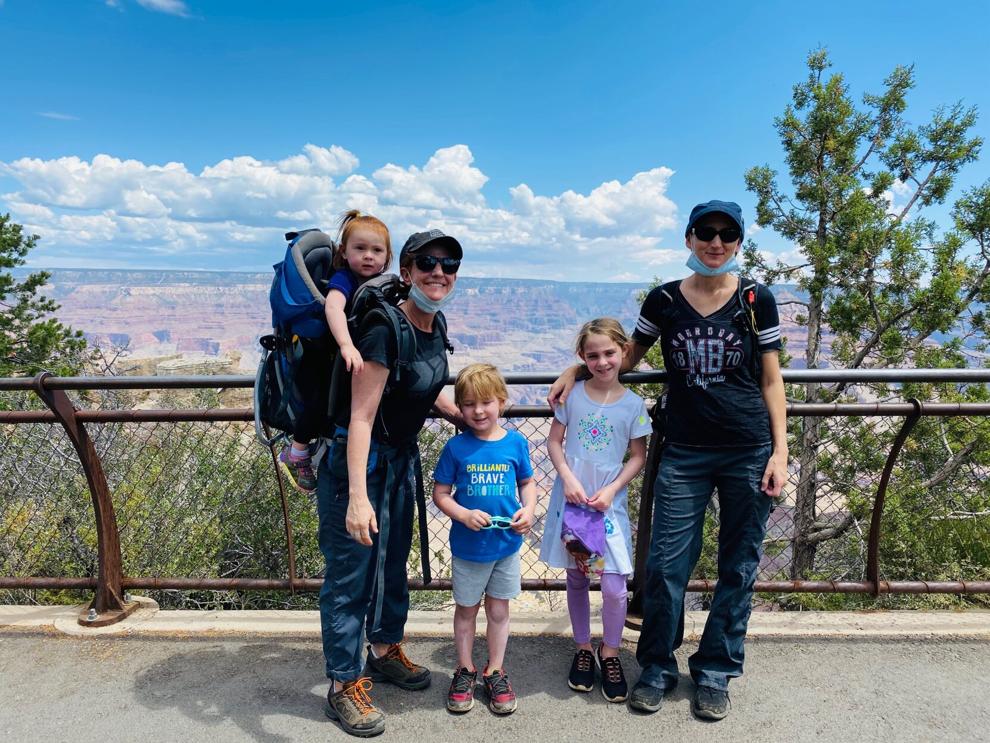 And although there has been a lot of sadness in the Temple Chai community over losing Chernow, there is also widespread understanding of her need to be close to her parents and extended family, she said.
That alone "will be huge for her," agreed Blyn, who was not surprised when Chernow was approached by Temple Israel. It wasn't the first significant opportunity to come her way. "When you have a talented person, that's what happens," Blyn said. "Her new community will be getting a gem."
Mark Feldman, Temple Chai's president, agreed. "We're extremely proud to have had her and learned from her and prayed with her," he said. He admired the way people could go to Chernow with their deepest concerns, and have her offer a great perspective. But what he'll miss most are the normal, day-to-day conversations they had.
"At the end of the day, she's just a regular person trying to take care of herself and her family," he said.
Aside from family considerations, Chernow looks forward to working with Temple Israel's visual and performing arts program. She's also looking forward "to digging into its incredibly robust and impressive social justice program," she said.
In May, there will be an event where Chernow can say goodbye to the Temple Chai community, but one of the "heartbreaking" consequences of COVID is that it will probably have to be a drive-thru event without the possibility of handshakes and tearful embraces.
However the farewell event plays out, it will be an emotional time for Chernow.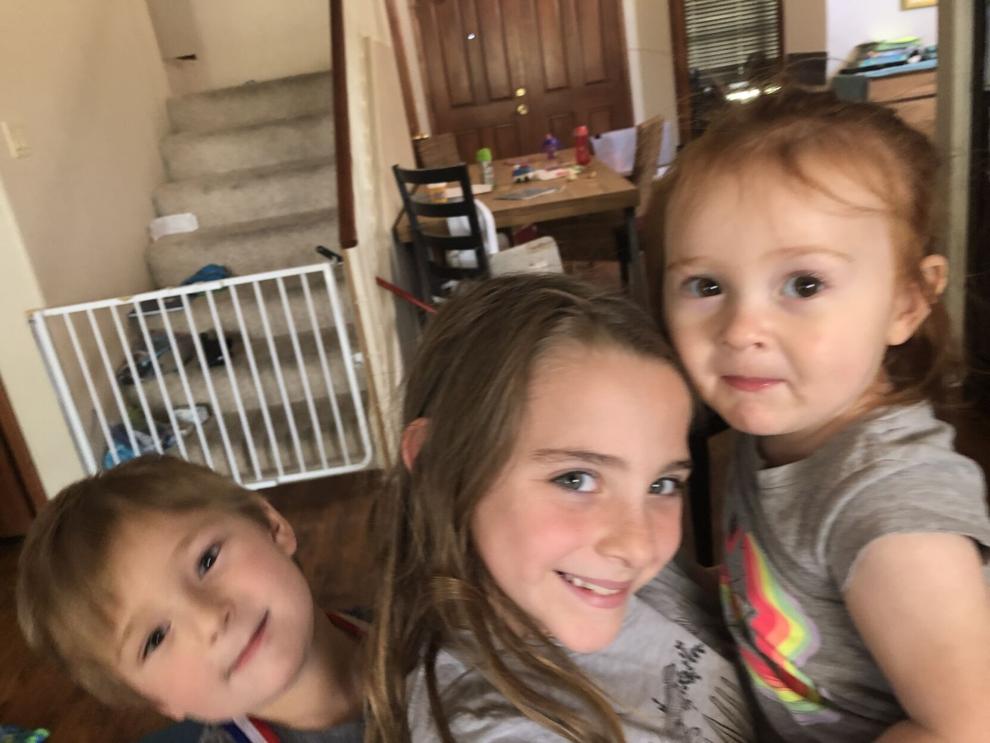 "The deepest truth is that it's very bittersweet," Chernow said. "It's hard for us to leave this community that we love so dearly. We are excited, but both emotions are deeply intertwined." JN