Chloe Breger, a seventh-grade science and social studies teacher in the Glendale Elementary District, is eager to get back to the classroom next month.
She's planning a variety of hands-on science experiments: extracting DNA from strawberries, building a roller coaster to teach force, building a satellite to teach weather and climate and even an experiment involving dancing raisins to teach the difference between living and non-living things.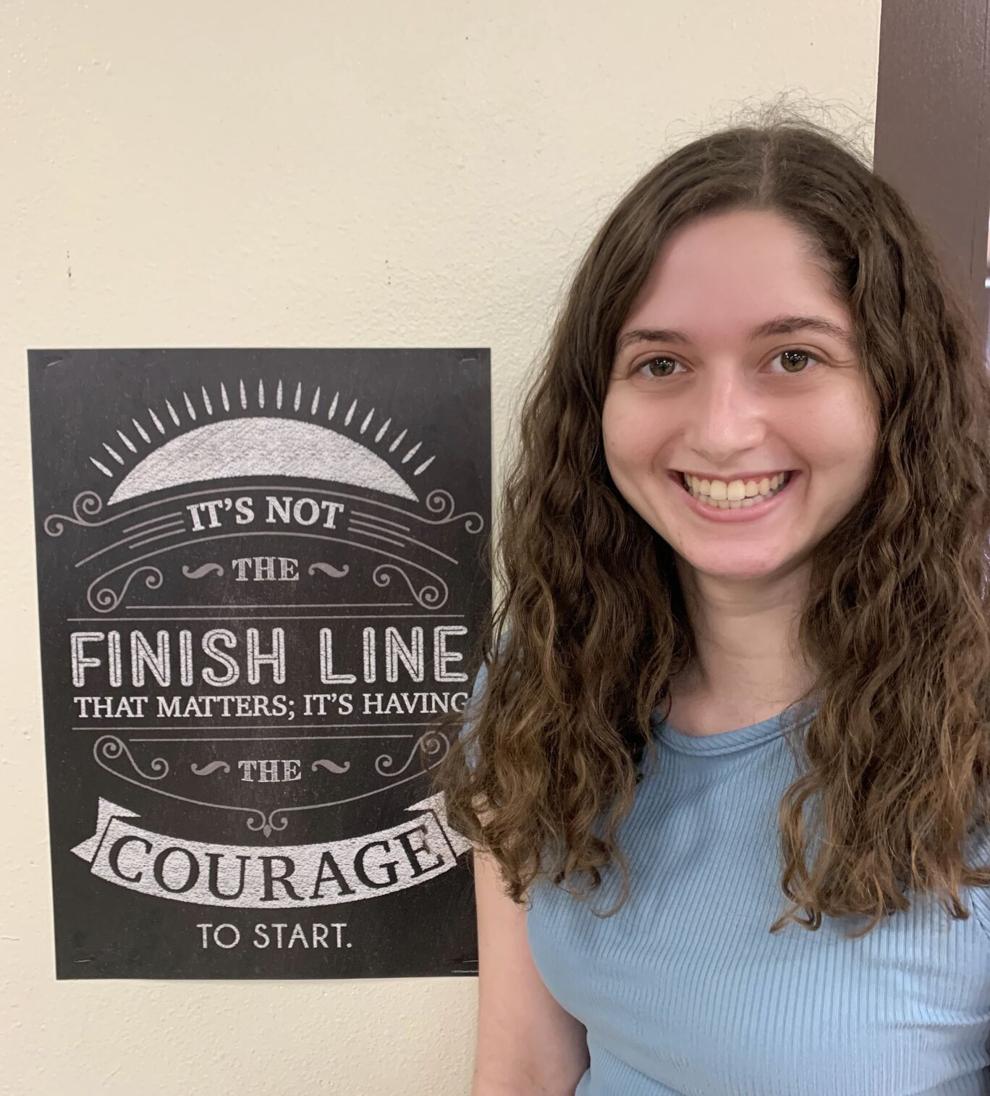 Teachers arrive first on Aug. 2, and the students follow soon after on Aug. 9. Breger's excited to see her students in person, especially after spending so much time teaching virtually last year.
Still, she's acutely aware that given a recent uptick in COVID cases and the prevalence of the highly contagious delta variant, plans could change.
On Tuesday, July 27, the Centers for Disease Control issued guidelines advising all school staff and students to wear masks inside, regardless of vaccination status. Arizona's Department of Health Services seconded that advice. However, Arizona Gov. Doug Ducey affirmed that the state's prohibition on mask and vaccine mandates will stand.
Parents and schools are left struggling to figure out how to keep students both safe and in classrooms.
Breger ended some of last year teaching classes online and in person since many of her students had to quarantine. She hopes things don't get that bad again, but if a hybrid system becomes necessary, she knows she can handle it.
"Everything we learned last year prepared us for almost anything," she said. "It's just important to try to give the best education we can."
Parents, too, are watching the data to see if they need to make contingency plans.
Sara Goldsen's youngest son will be in person this fall at the New School for Arts and Academics in Tempe. He was already behind academically when the pandemic hit, and being online was difficult.
"COVID made a bad situation worse," Goldsen said. She ended up reducing the number of classes he would take due to the difficulty of online learning. A teacher herself, she said there came a point when she decided to "pull the plug and say, 'we'll learn this next year.'"
Goldsen's son is vaccinated and anxious to get back to school in person and to "some semblance of a regular life," she said. But she's concerned about COVID variants and that public schools aren't allowed to mandate masks.
She's ready to revert to home schooling if the community transmission rate returns to a high level.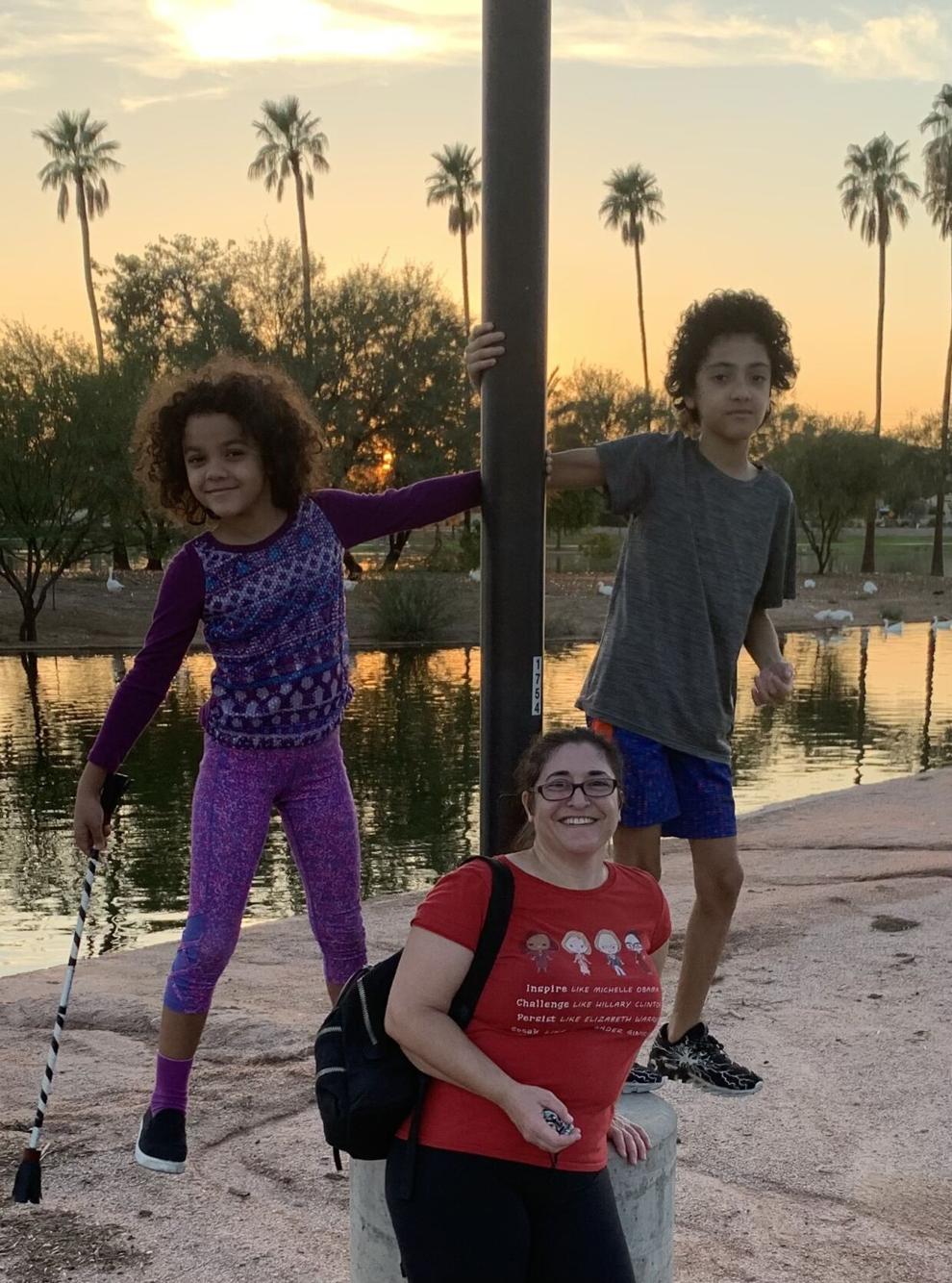 Rachel Stegman is also nervous about the rise in COVID cases, but she's preparing her two kids to return to Pardes Jewish Day School.
Last spring, she dragged her heels about letting them go in person.
She comes from a family of doctors and was "desperately trying to get them in the clinical trials for vaccines," she said. "I haven't sent them to camps or let them get together with friends. They've basically been away from other kids for 18 months."
But they struggled to keep up with online classes, and they're excited to go back next month.
"Part of me would keep them home due to the health risk, but the other half knows they need to be back," she said. "It's really hard."
Pardes handled health and safety better than other schools, Stegman said. And she's decided to trust the school will again do everything to keep students safe.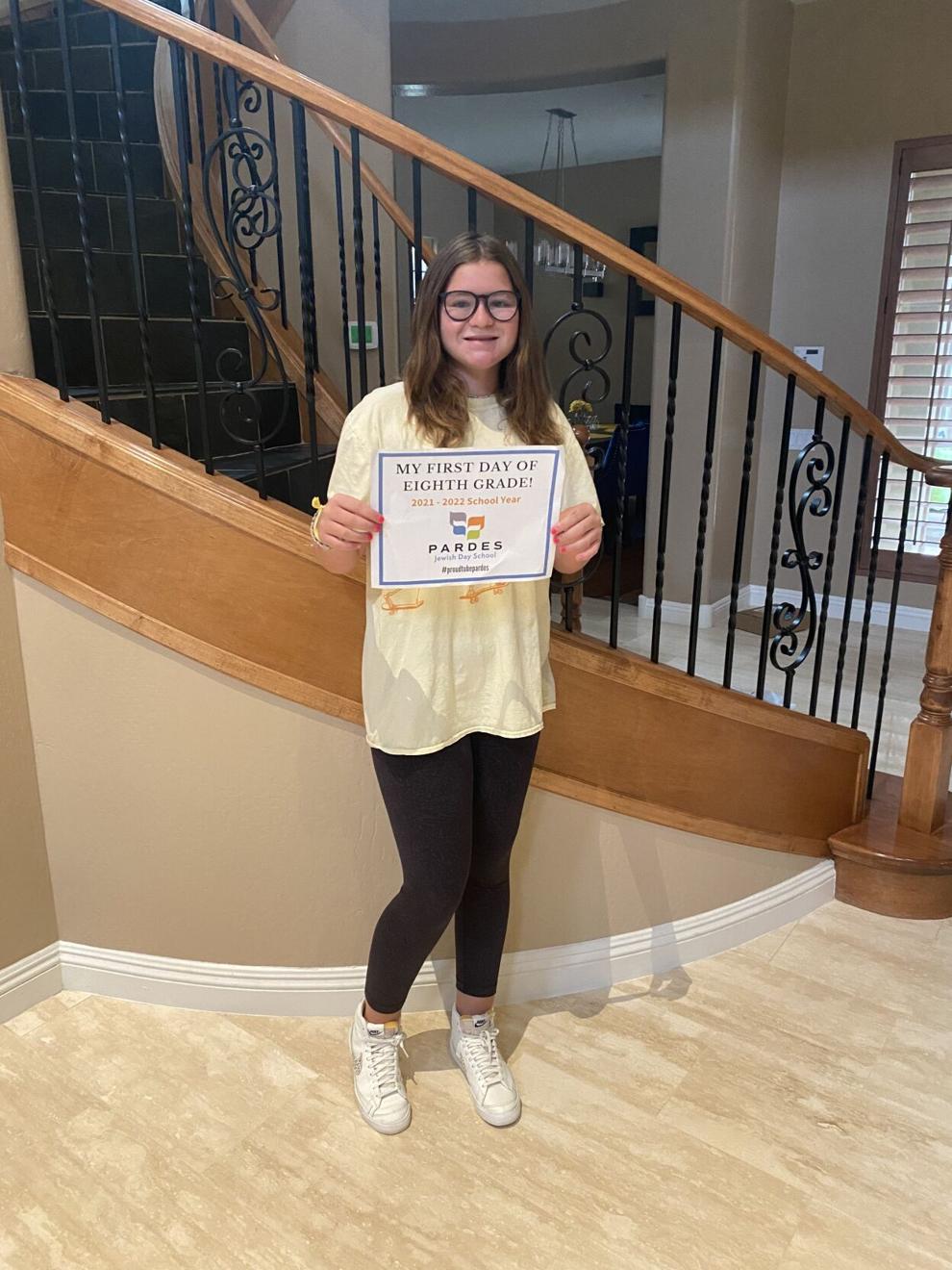 Stacie Wittenberg is confident Pardes will be safe and has no worries when it comes to her daughter, Lucy, going back for eighth grade in person.
"All the precautions and protocols in place last year made me feel very safe," she said. "They proved they're able to successfully have all of the children on campus."
She had hoped there would be fewer restrictions this year, but she expects that, given delta and other variants, school will look a lot like it did last year.
But as long as Lucy can finish her ninth year at Pardes in person on campus, "I'm fine with it," Wittenberg said.
"I want her on campus every day all day, and I feel comfortable having her there every day."
When Pardes closed its doors at the beginning of the pandemic, Lucy was devastated. A return to virtual learning would be their worst case scenario.
This time last year, Wittenberg said information seemed to come on a day-to-day basis and things felt unsettled.
"While everything isn't 'normal' this year," she said, "I do feel more comfortable and confident they'll have a year more like they're accustomed to — as close to normal as possible."
Administrators at Pardes are working to make that happen.
"We're figuring out, in a thoughtful way and in the best interest of the students, how school will look," said Peter Gordon, head of school. "We're not going to rush to a decision, but there will be no Zoom option."
Whether masks will be optional is something administrators are still considering, and they're deciding which mitigating circumstances need to be in place to get everyone back on campus safely.
"If we go with masks we wouldn't social distance, but if we don't require masks, we have to look at social distance and pods," he said. "We want the least amount of layers to have the most amount of safety."
He is confident that, like last year, the school will "get it right," he said.
Jessie Bustamante, Arizona Centers for Comprehensive Education and Life Skills' chief advancement officer, said safety is her school's priority, too. But serving students with multiple special needs makes some protocols difficult.
Students will be asked to wear a mask, but the reality is that some simply don't understand how to do that.
"I don't believe our students comprehend what the pandemic is and it's difficult for them to social distance and wear masks because they don't understand what's happening. We rely on our staff," Bustamante said.
Meanwhile the school's pandemic response team will continue to meet every few weeks to reassess.
"I'm not nervous, but I know this is not over," she said.
Emily Zappa, head of school at Desert Jewish Academy, is just emerging from "camp mode" as the head of Camp: Destination. There they started with a strict mask policy, but as summer went on and all campers were vaccinated, they relaxed that rule. She had hoped things could continue apace into the school year, but "now I'm feeling a little concerned," she said.
She is back to checking case rates every day and preparing to incorporate more stringent measures. Her job is to make sure everybody has "their eyes and ears open" so they can be prepared for anything.
"Normal is gone for me," she said. "I'm looking to our families and staff to help us figure out our new norm for school and our new reality — it's an all-hands-on-deck effort."
Still, she wants the kids to be back in the classroom. "We'll do whatever we can to make that happen," she said.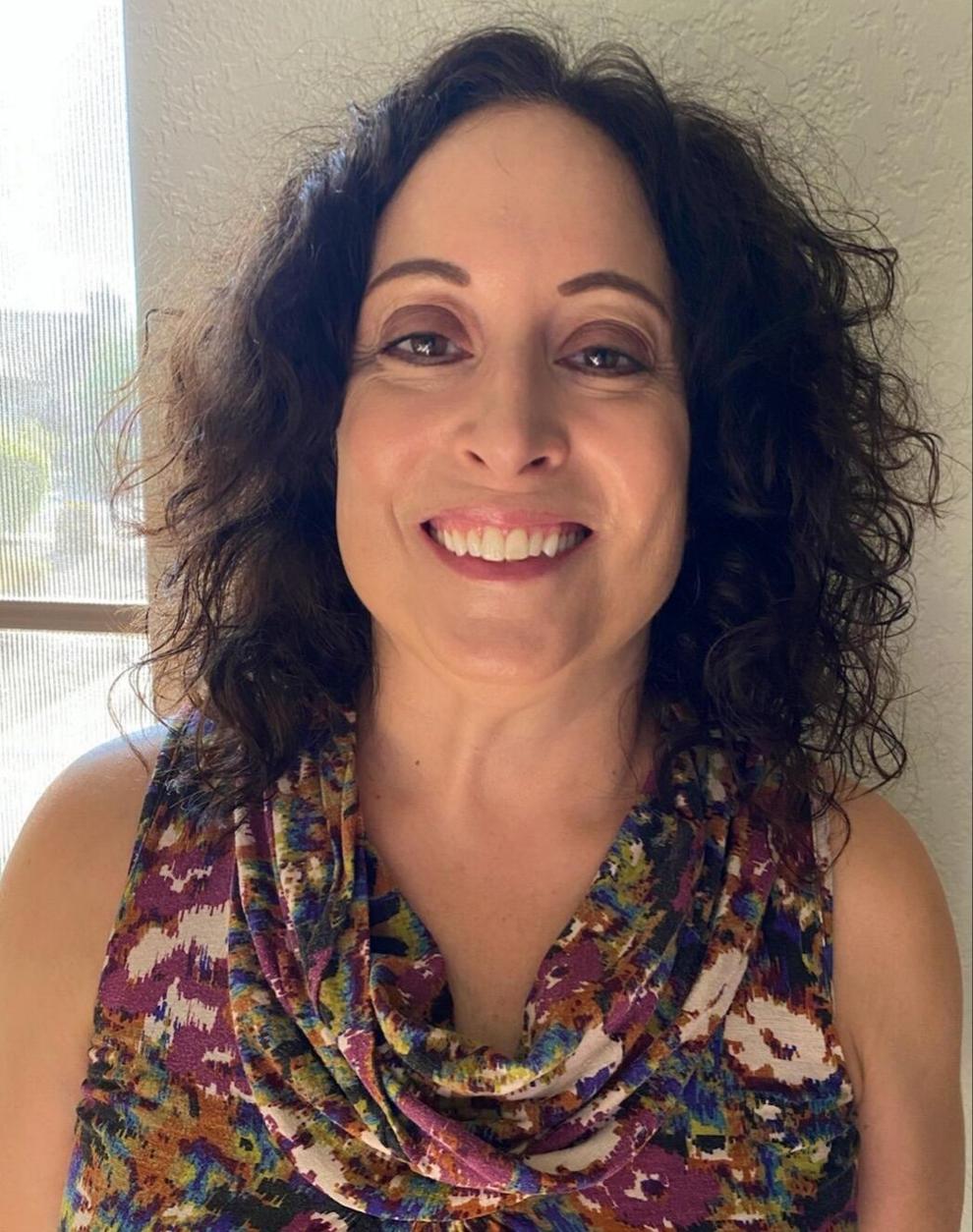 Students' emotional well-being is Jodi Peterman Sandler's priority. And she's "pretty nervous" about it. Not only for her students, but for her kids.
Sandler is the school psychologist at Pioneer Elementary.
"We've seen statewide and nationwide that students are anxious, depressed, lonely, isolated and have extra stress at home. That will continue through the school year," she said.
One of the biggest problems, she said, is that young people lack coping skills and aren't prepared to handle crises.
"We've never dealt with something like this (COVID) so how do we expect our children, with limited life experience, to handle things?"
Even with the risks of new variants, she said, in-person school provides valuable structure, important contact and good resources to help students through the worst of their emotional turmoil.
She advises parents to talk to their kids directly. If a child seems sad, for example, a parent should ask about it: "You seem a little sad around the house lately. Do you want to talk about it?" For younger kids, a parent might encourage drawing. Broaching the problem directly and in an age-appropriate manner is key.
"Kids think they're the only ones who are going through something, and it's not true," she said. "We're all just trying to make it through."
Pardes' staff is always looking out for the emotional well-being of the students: who's doing well, who needs more support, who's feeling anxious, according to Anna Lock, the academic principal.
It goes hand-in-hand with academics, she said. And while most people saw the last year as something to survive, Pardes thrived, she said.
"Our kids had an exceptional year under very difficult circumstances," she said. "Everyone's excited to come back this fall, because they recognize the value of being in person, even under difficult circumstances." JN