Central Phoenix's oldest Jewish building is turning 100 years old.
"People often will say Phoenix doesn't have a lot of history," said Lawrence Bell, executive director of the Arizona Jewish Historical Society. "The other thing that people like to say about Phoenix is that it's not a very diverse city. And both of those things are completely untrue."
The Cutler-Plotkin Jewish Heritage Center was built in 1921 and began as Temple Beth Israel. But it wasn't just a synagogue, it was also a community center. "It was the absolute beginning of our community," Bell said.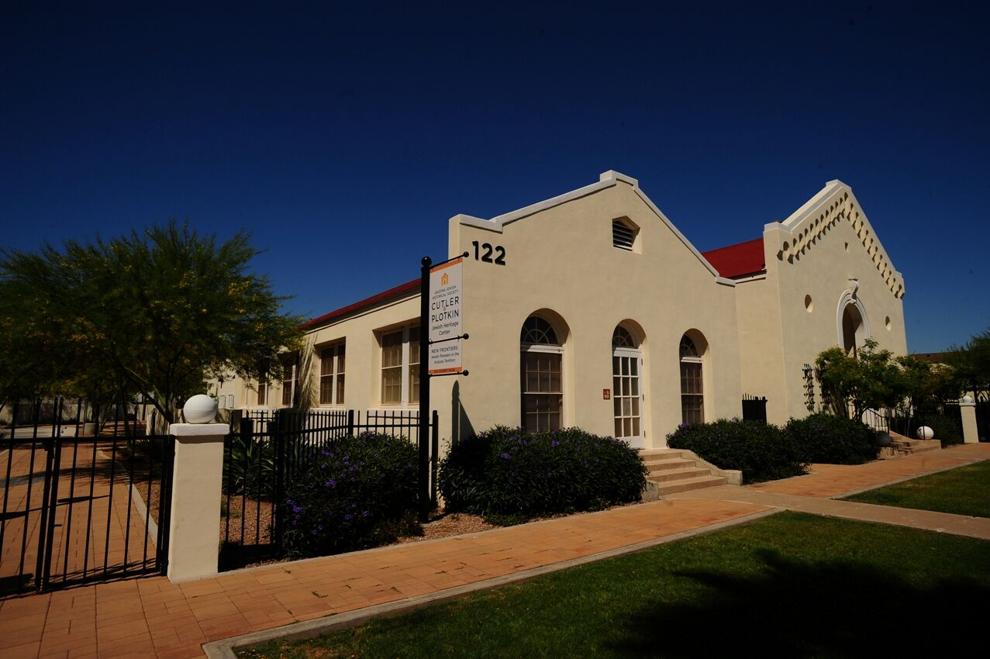 After the congregation, which would eventually be called Congregation Beth Israel, outgrew the building, they sold it to the Southern Baptist Convention in 1949. Later, it became Phoenix's first Chinese-speaking Christian church. In 1981, the First Chinese Baptist Church sold the building to a Mexican Baptist Church, Iglesia Bautistia Central.
The building's centennial is a celebration of the harmony and diversity among the three cultures, and the birthplace of the Jewish community in Phoenix. AZJHS is marking the occasion with a month-long series of events.
"You had three different cultures, two different religions — and they all had the same space," Bell said.
Selling the building involved relationships. The religious leaders of the Chinese Baptist and Mexican Baptist churches knew each other, and the pastor of the former helped the minister of the latter get established, Bell said. The Mexican Baptist minister was also a friend of Rabbi Albert Plotkin, who led Beth Israel from 1955 to 1991. He let Plotkin know that his church was moving and he thought the building should be back in the hands of the Jewish community. So Plotkin informed AZJHS, which had been created in 1981.
For the Jewish community, the building at 122 E. Culver Street, didn't just house a synagogue, it was also a social hall. "They had services, they had dances, they had community social events, all sorts of activities," Bell said. "Everything descended from there."
The building served a similar function when it was First Chinese Baptist. It was a religious space, but it also served as a community center with social events, celebrations and other gatherings.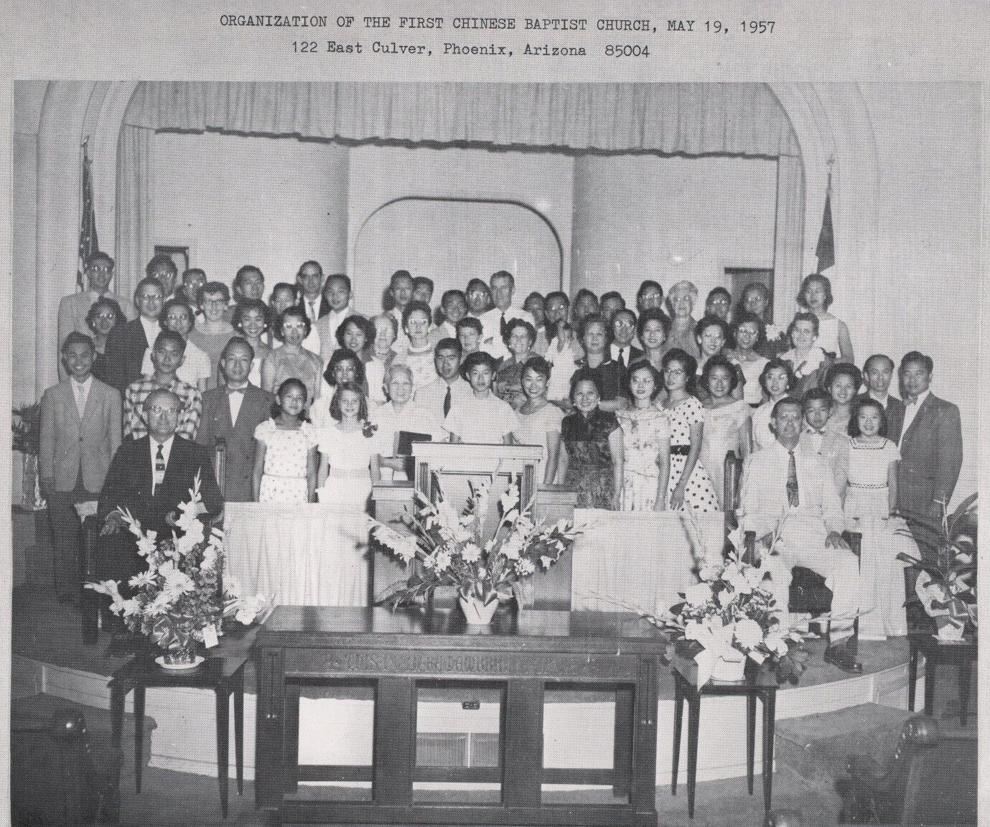 Roxanne Song Ong, who grew up in that church and is still a member, said it was the one place she could go other than school to be among young Chinese-Americans.
"Otherwise, we would not have had any opportunity to see each other. Most of us went to schools that were local to our families, businesses and homes," she said. She and most of her peers helped their parents run grocery stores, making the church a prized outing between working in the family store, going to school and doing homework.
Because of their parent's hard work, she and most of her friends became professionals, she said. Song Ong retired in 2014 as the chief presiding judge at Phoenix Municipal Court.
She looks back at her time in the building and at the building's history and sees divine intervention.
"It was purposeful that these four groups have occupied the building and have made wonderful use of it. And not just for themselves," she said. "All of us used that building for our individual and unique purposes, but also understood it didn't really ever belong just to one group."
Originally, however, the building was exclusively focused on a fast-growing Jewish community and its needs. Bell said that growth is significant in and of itself.
"When people create a building, that means they're here to stay. You could celebrate Judaism and practice it on your own. But until you build a building, you're not really here for good," he said.
A century ago, there were approximately 120 Jews living in the Phoenix area, in AZJHS's estimation. Today, there are over 82,000 Jewish residents, according to Arizona State University's 2019 Jewish Community Survey.
Jerry Lewkowitz, whose parents were among Beth Israel's founders, went to Sunday school there, and has many fond memories.
Lewkowitz, 92, said it has meant a lot to see the building become such "an integral part of our cultural community," and not just for the Jewish community.
His daughter, Barbara Lewkowitz, grew up in the congregation's second Phoenix location, but said the 100 year mark of Beth Israel's original house of worship is deeply meaningful to her. Her grandparents on both sides were among the temple's founders.
"We now have fifth-generation members of Congregation Beth Israel in our family and I hope that we continue the participation, impact and the support that we can give both to the Jewish community and the congregation in the future," she said.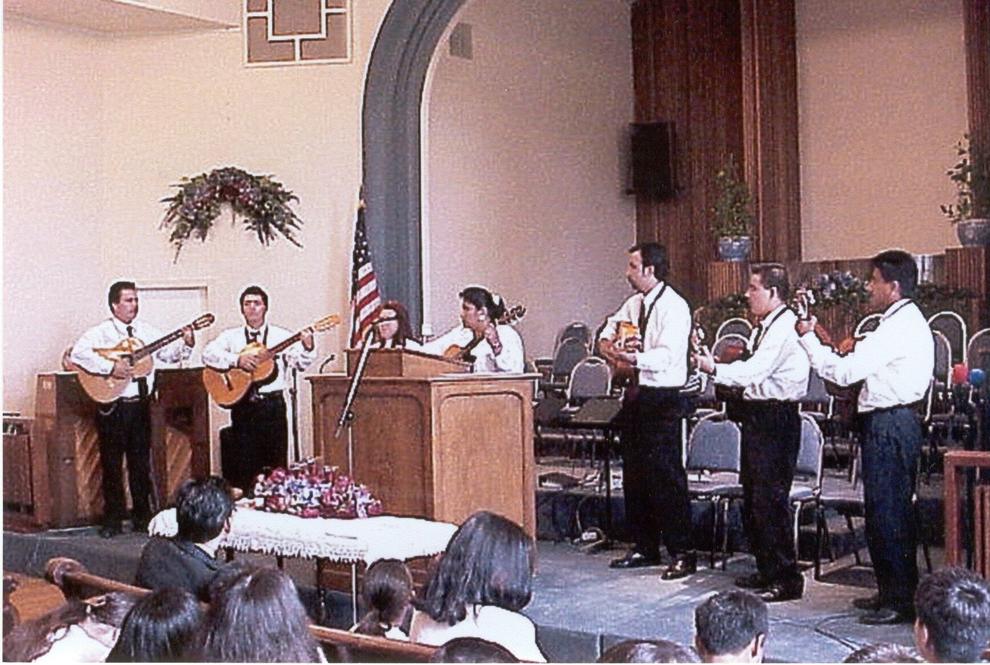 AZJHS purchased the building from the Spanish-speaking Baptist church in 2002 for $540,000, thanks to the help of Larry Cutler, who was president of the organization from 1998-2000.
Plotkin and Cutler made first contact with Iglesia Bautista Central's senior and junior ministers, and its board of directors representative. He established a building fund at the end of 1998 in hopes of purchasing the building.
Cutler said it was difficult to raise the money to buy the property, and there was a point when AZJHS was in danger of not succeeding and losing the deposit.
Cutler was the first contributor to the building fund, which became the earnest money deposit to purchase the building. It was important to Cutler because it resonated with his passion for multicultural and interfaith dialogue.
"I've always been very involved in not just human rights, but in bringing different groups together," Cutler said. "It was important to my parents as well, especially my mother."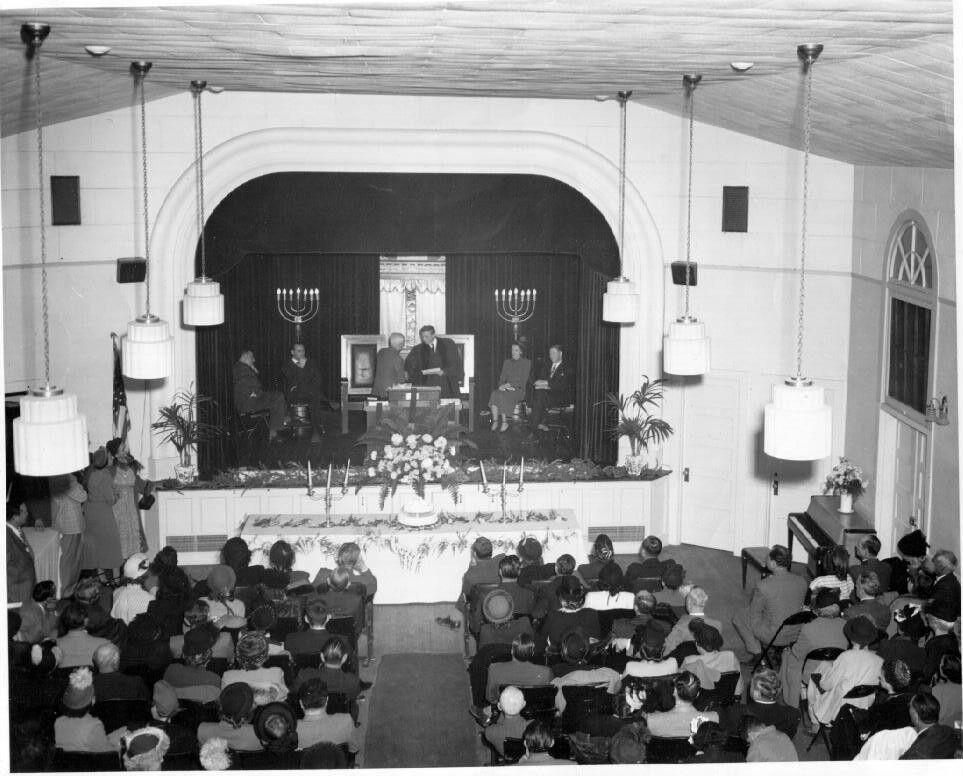 Cutler said he wanted to preserve the building as a holy place shared by people of different faiths and culture, and bring it back to the Jewish community where it started.
He shared his passion for community bridge building with Plotkin.
"He really brought together the Jewish community and all the other communities, both ethnic and religious, and that was always important to me," Cutler said.
Plotkin's impact on the Phoenix area extended beyond this one building. He helped to establish the Jewish Studies Program at Arizona State University and its interdisciplinary program.
Cutler named the building after his parents, community leaders and philanthropists, who were killed in a car crash in 1980, and Plotkin — Cutler's rabbi growing up.
Plotkin was so moved about being the building's namesake, Cutler said, he was brought to tears when Cutler took him to lunch to tell him. Plotkin died at 89 in February 2010, shortly after AZJHS moved into the building following a $3.1 million renovation.
Cutler and Bell said 100 years is significant on its own, and especially in Arizona.
"A hundred years of anything in the state of Arizona is a celebration. It only became a state in 1912," Cutler quipped.
To mark the occasion, AZJHS will feature a historical exhibit called "If These Walls Could Talk" about the building. "The building itself is artifact number one," Bell said. The exhibit is slated to open Oct. 18 and run through March 31.
The organization is hosting a gala, honoring Cutler, on Oct. 30, to coincide with the date the cornerstone was laid in 1921. The event, at the Scottsdale Plaza Resort, 7200 N. Scottsdale Road, is only open to those who have been vaccinated.
"If you're not vaccinated, we're not trying to discriminate against you, we're trying to have an event and make it as safe as possible," Bell said. He hopes anybody who may not feel comfortable attending the live event will still donate online, as their goal is to raise around $150,000.
On Nov. 7, AZJHS is hosting a free community festival from noon to 4 p.m. at the Heritage Center, which will include musical performances, guest speakers, food trucks, and activities for families and children.
Cutler said a place like the Heritage Center is "almost more important now than ever," with the polarization seen in the U.S. on political, social and moral issues.
"We all have the same colored blood and we're all brothers and sisters. Something like this reminds us of that. And it's a place that all people can go to to learn about others and to appreciate our differences," he said. JN