Paul Staman will celebrate his 102nd birthday on Dec. 29, with Chinese food — a personal favorite — and a beer. His wife, Pauline, and their children will join him, but otherwise it will be a quiet affair.
The small gathering will be a far cry from his 100th birthday party, which was a big celebration attended by close to 150 people. He helped to plan that shindig, which took place at Sagewood, a senior living community in Phoenix. He was honored to have family travel from around the country just to help him celebrate the big day, along with many local friends.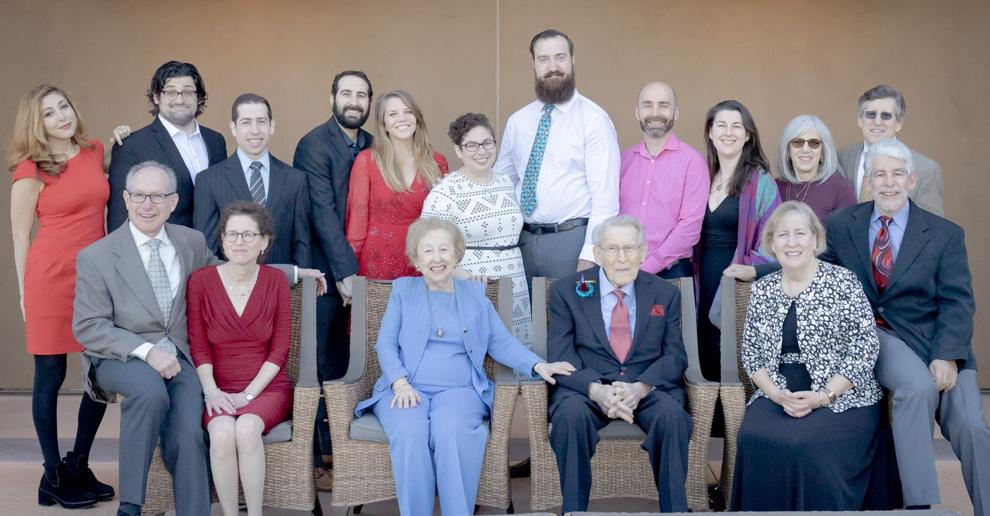 Last year's birthday was also different — and much less festive. It was around that time that, despite every precaution, he came down with COVID-19. His case was severe and his family didn't know if he would make it.
"We rushed to his bedside twice to say goodbye," said Cindy Kleiman, Paul's daughter. "It is amazing that he survived. He made it through, but it took a long, long time and he now needs to be on oxygen 24/7." He has since been vaccinated, but the entire family is cautious lest he be exposed again.
Paul moved to Phoenix in 1946, from, Aliquippa, Pennsylvania, a small town outside of Pittsburgh. After graduating from the University of Pittsburgh, his family made the decision to move west for his father's health. Doctors advised a move to a warmer clime. But the same day the moving van arrived, his father passed away. With plans already laid, Paul and his mother decided to go to Arizona on their own.
Upon first catching a glimpse of Phoenix, where he would live the rest of his life, Paul remembers thinking, "It is a nice little town."
Soon after his arrival, Paul met and married Pauline, a Holocaust survivor. She had lived in the Pittsburgh area, too, but they never met until a mutual connection in Los Angeles introduced the pair. Pauline had only come west for a visit but after meeting Paul, she never returned to Pittsburgh. The two were married in 1950 by Rabbi Abraham Lincoln Krohn.
Paul studied business in college and spent his life building homes throughout Greater Phoenix; patio homes were his specialty. He built dozens of residential and commercial developments, along with a number of custom homes. He was well respected for his attention to detail and for acting with integrity. In tribute to her father's long and successful career, Cindy and her husband drove to every development he built, took photos and created a slideshow for his 100th birthday party.
Paul and his wife raised three children, Cindy, Marc Staman and Barbara Wolff. The family belonged to both Beth El Congregation and Temple Beth Israel (now Congregation Beth Israel), where Paul and Pauline were married. Eventually, the couple migrated to Temple Chai, where they are still members.
Growing up, Cindy remembers playing catch with her dad. She also remembers that he was the serious parent while her mom was the life of the party and "the hugger in chief."
But the qualities that most stand out about her dad are integrity and honesty, she said. Paul's kids thought of him as a real-life Atticus Finch, the upstanding and soft-spoken lawyer in the novel "To Kill a Mockingbird." Marc said his father was always "a man who does the right thing, even if it's not popular."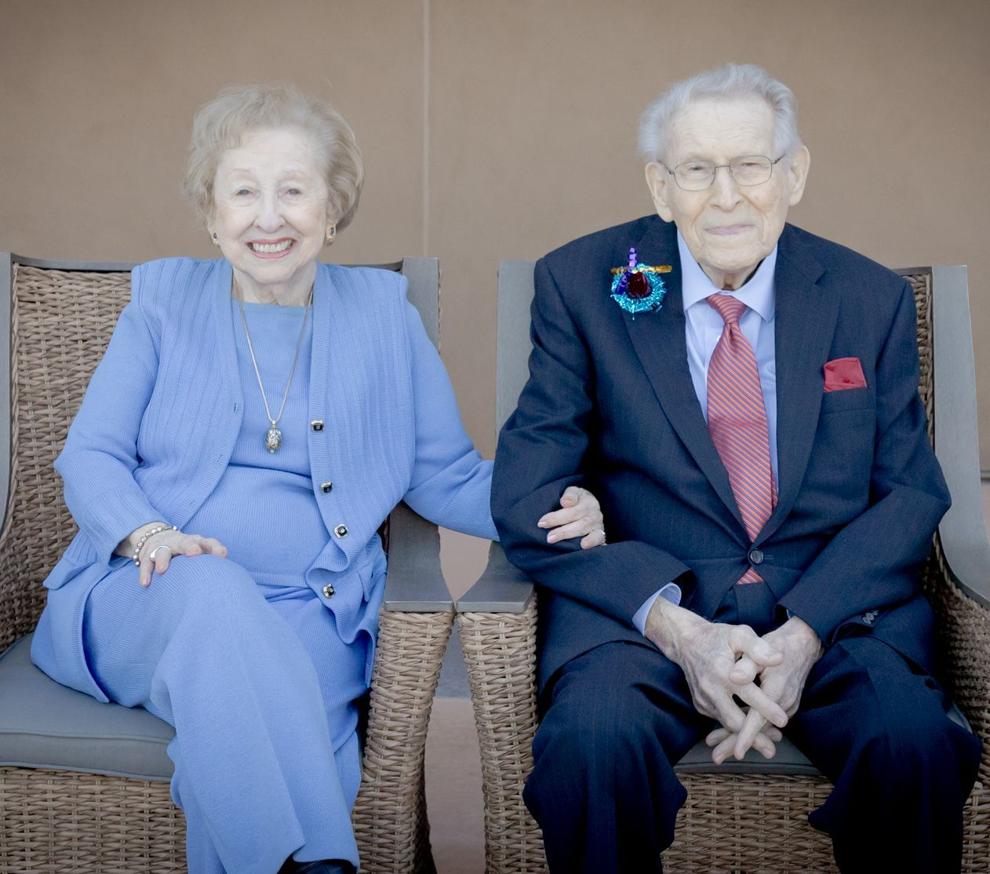 Barbara remembers her father's romantic streak. "He enjoyed dressing up and dancing with our mother." She said that when her mother went to Israel to visit family by herself, she remembers her father greeting his returning wife "in a sport coat and tie with a dozen yellow roses."
And he loved to travel, Barbara said. When he was in his mid-90s, he and Pauline took a cruise, which he thought might be their last. He surprised his wife with an upgrade to a big suite and told stories of dancing every night.
Paul took up golf at one point but never mastered it. He did, however, accomplish a hole in one and was quite proud of the achievement. He also loved bridge and in his late 90s he was still venturing to the nursing side of Sagewood to teach people there how to play.
Now, he still likes getting on the computer and keeping up with world events. His grandson, Michael, likes that his grandfather is still so engaged and that "he believes things should be done the right way,"
Josh, another grandson, described Paul as "down to earth and sensible, understanding and soft-spoken, a self-made man and a mensch."
As Paul approaches his 102nd birthday, Josh said he is still clearly "the patriarch of the family." JN