Oasis High School in Scottsdale is making progress toward welcoming its first class of students next fall.
On Monday, Nov. 1, school leaders announced the hiring of its first head of school, Jerry Isaak-Shapiro.
Isaak-Shapiro said he was drawn to the opportunity to work with partners to "create something from the ground floor."
Oasis has been in the making since 2018, when three women — Tobi Rifkind, Raquel Schnitzer and Elly Bycer — decided to create a Jewish community high school in Scottsdale for teenagers from all backgrounds and levels of observance.
"It will be a school that reaches out to and teaches to the widest expanses of the Jewish community," Isaak-Shapiro said. "It's going to be genuinely rigorous academically, and genuinely nurturing and meaningful Jewishly."
Many parents have to make a choice between a strong Jewish education and a strong secular education, which, he said, is unfair.
"Students and families deserve to have both."
Isaak-Shapiro joined Oasis from The Agnon School, where he was head of school for 17 years. The Agnon School in Beachwood, Ohio is a community K-8 Jewish day school that bills itself as a leader in project-based learning, an educational model that is also important to the founders of Oasis.
Bycer described the model to Jewish News as an "innovative form of learning."
Isaak-Shapiro said he is still developing the Jewish education curriculum, but he is certain Hebrew classes will be required.
"Hebrew is the gatekeeper and the opener toward Jewish knowledge, whether it's religiosity, about modern Israeli TV and hip hop music, a novelist of the 19th century, early Zionist thinkers — Hebrew opens all those doors."
He is also certain that text-based Jewish learning will play a role.
"​​They need to have an appreciation for an understanding of classic Jewish texts," he said. Some students will be coming from a traditional background, while others will have a more historical or sociological background. "We're committed to offering the classes that make the most sense for our student body," he said.
Between now and next fall, Isaak-Shapiro said he will be developing the school's curriculum and programming, hiring faculty and administrators and working to get the word out.
"It's very important that people understand what we're doing," he said, noting a disproportionate number of Jewish community leaders attended Jewish day schools. "Day schools are a font, not just of student learning, but they're developing leaders for the entire Jewish community."
Oasis will be the second inclusive and co-educational Jewish high school in Greater Phoenix, following the opening of Nishmat Adin-Shalhevet Scottsdale in August. Before the arrival of Nishmat Adin-Shalhevet, which is affiliated with Rabbi Pinchas Allouche of Congregation Beth Tefillah, a Modern Orthodox synagogue, Shearim Torah High School for girls and Yeshiva High School of Arizona for boys were the only Jewish high schools in Greater Phoenix, and both are Orthodox.
The Oasis board wanted to offer a coeducational option that would appeal to Jewish students across the community, from Orthodox to Reform to unaffiliated.
"It's something that just needed to happen," Schnitzer told Jewish News. "It's a huge undertaking, and there is no guaranteed success. So I think it really took people willing to take that risk. And we're those people."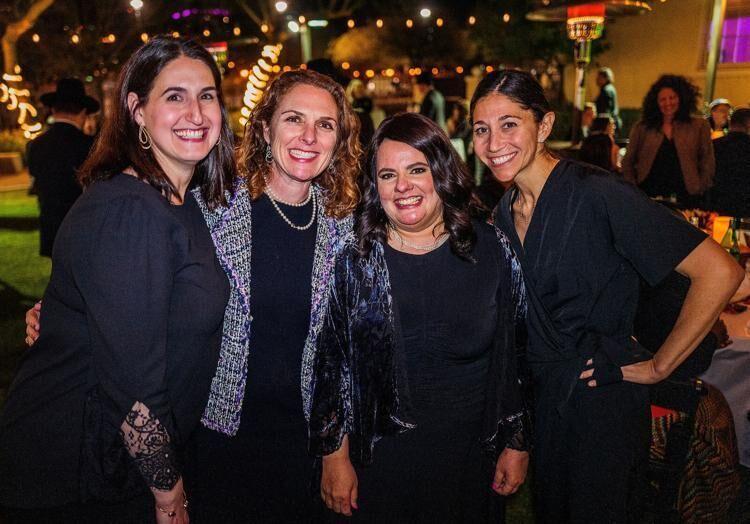 She said the board has "exciting ideas" but it's the head of school "who brings that to life."
Isaak-Shapiro said he is excited for the opportunity — both for himself and the first class of students. "They'll be able to form a lot of the foundation of the school that will last for many years," he said. It could be "something as silly" as choosing a mascot, or "something as profound" as making the ground rules for student government.
"I'm excited to jump in," he said. JN
To learn more about The Oasis School, visit theoasisschool.org.