Change is in the air at Temple Emanuel of Tempe. Rabbi Cookie Lea Olshein and Jessie Rubenstein, religious school director, both came aboard last summer ready to put their stamp on the community. Additionally, a new managing director might be in place early next month. In short, temple leadership is undergoing a transformation.
But change can make people nervous. Emily Schwartz, Emanuel board of trustee member, said she definitely felt some uneasiness at last week's Chanukah party. "People are looking around and asking if things are gonna be different," she said. "The answer is yes, and it's good. It's different and different can be really good without disparaging what was there before. Yes, this is different and it's cool. You can feel the new vibe."
Jennifer LeGrand, Emanuel's president, who took over the helm just before the pandemic, agreed that change means new possibilities. "Having Rabbi Olshein as our spiritual leader is exciting, and Jessie is working on realigning curriculum and making improvements," she said. "There's a lot we can do to grow and serve more families in the East Valley. We work really well as a team."
Growth is important for any synagogue, and LeGrand said the Reform congregation has seen an "influx of new members" over the last year. For Emanuel, which covers a large geographic area beyond Tempe — from Ahwatukee to Florence to the San Tan Valley — she called it "an amazing thing," and highlighted efforts to build relationships with newcomers.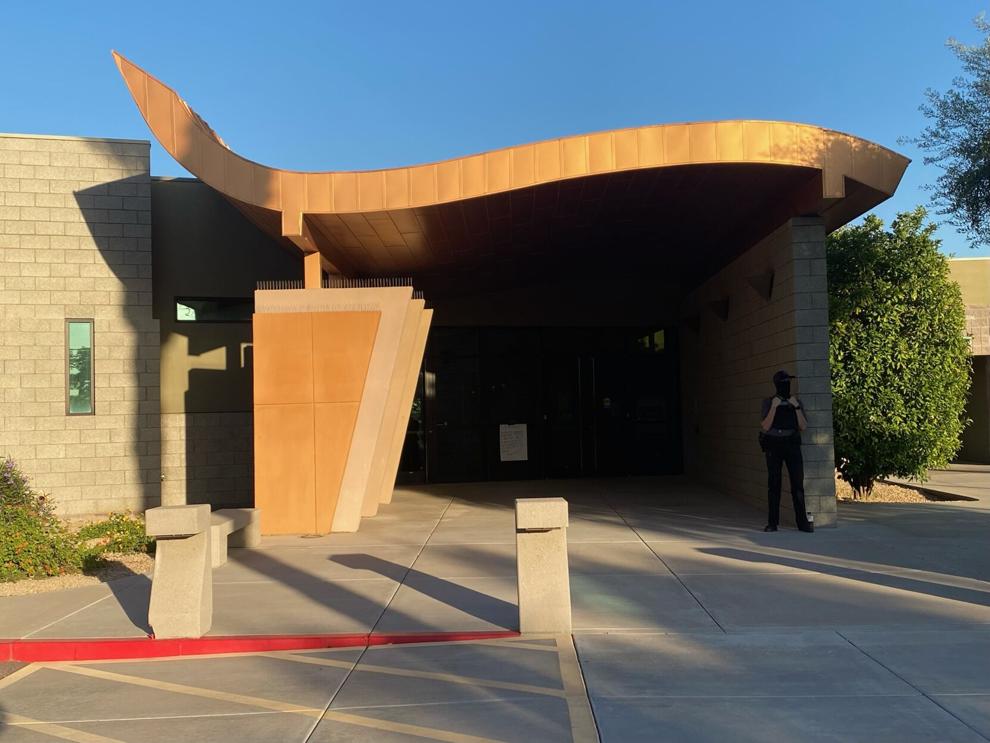 Olshein, who brings experience in increasing synagogue membership from her eight-year tenure as rabbi of Florida's Temple Israel of West Palm Beach, said she is "excited to teach and learn and grow and lead and pray and help build this community up even more."
Though COVID-19 precautions have made getting to know everyone more difficult, she emphasized that "the heart and soul of a congregation is all about relationships."
To that end, she's been "sitting down and talking to people, seeing what they're interested in, figuring out what their niches are and being present in their lifecycle events," she said.
Her focus is on kids and families without neglecting seniors or singles. "Every Jewish soul is valuable in a congregation and helping people find their passion, where to put their talents, helping teach them new skills, helping them lift themselves up — all of those things are important to building and retaining members and building meaning within a spiritual community," she said.
Sarah Felix, first-grade religious school teacher at Emanuel and parent of two, said that Olshein is figuring things out. "There's a culture here, but if people stop and take a moment you can see really nice changes happening to services, and our kids are excited to have her around the temple," she said.
Felix was part of the search committee that hired Olshein and was struck by the rabbi's thoughtfulness. "She really listened to what people had to say," Felix said adding that quality will go a long way toward putting people at ease.
Olshein's already put together a social justice focus group to formulate ideas about how congregants can advocate for real change. It's one of her big priorities, and she's found that people are very excited, both to build on existing programs like the Racial Justice Study Group, as well as to work more closely with the Religious Action Center for Reformed Judaism.
In Florida, Olshein took congregants to meet with U.S. Sen. Marco Rubio's district manager to ensure the senator understood his Jewish constituents' stand on issues.
"We kept showing up every six weeks or so, and they learned what's important to us. We didn't always agree, but it was important for everyone to discover that sometimes we did," she said. "We got to know the district rep so well that when he stopped taking notes about what was important, I'd say, 'Don't forget to write that down; keep a tally, because we want the people in D.C. to know these issues are important to our Jewish community.'"
She wants Emanuel's congregants to take advantage of living near the state capitol and talk to their elected officials. "They are elected to serve us. It's very Jewish to meet with them and share how our beliefs are lived in this world," she said.
LeGrand is "thrilled with Rabbi Olshein and her focus on social justice and social action," she said, and added, "We've never had a female rabbi and it's exciting."
Schwartz's 7-year-old daughter agreed. When she learned the new rabbi was a woman, she exclaimed, "Mommy! I could be a rabbi?" It was "a really cool moment," Schwartz said.
Rubenstein, meanwhile, has been "blown away every day by her teachers and the staff," especially given how thankless teaching jobs can sometimes feel, she said. "These teachers are dedicated and passionate and genuinely care about what they're doing."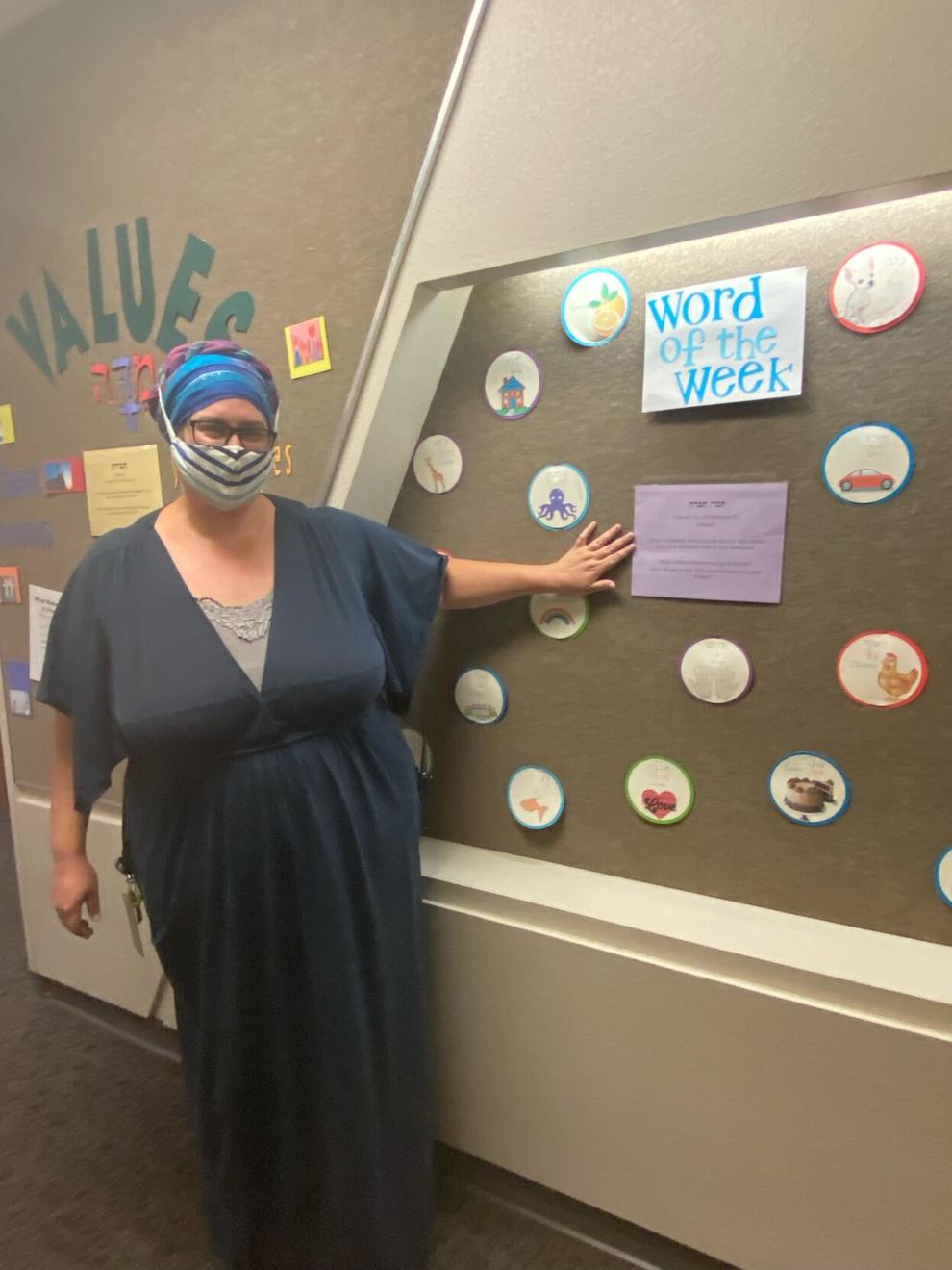 Rubenstein's teachers feel the same about her. Felix said "Jessie's background is phenomenal and her ideas for creating learning programming is amazing. She has a new, fresh take on things that we haven't seen in a while."
After a decade as a Jewish educator, Rubenstein's found that "when you let people teach what they're passionate about, amazing things happen and it leads to the most incredible education for the students, the parents and the teachers themselves," she said.
A particular passion of hers is meeting the needs of neurodivergent kids. As someone who was diagnosed with dyslexia late in life, she now wonders "how much easier my life would have been if my teachers had known and been able to come up with strategies that worked for me. I don't want kids to have to go through that."
When it comes to Jewish education it's even more important, she said, because "if students aren't able to engage fully in the synagogue or religious school being who they are, and feel loved and accepted and cared about, they're not going to come back."
Emanuel teachers are "100 percent on board," she said, adding that she has organized a number of teacher trainings on the subject, explaining what disability is and how it might show up in their classrooms. Gesher Disability Resources is a partner in this training.
"Any Jewish students should have access to a Jewish education," she emphasized. "Period, end of story."
Angela Sanders, the new clergy assistant, and Chelsey Falk, in her new role as religious school assistant, have been a big help, too. And "all I've heard from parents is how happy they are that we are bringing such a bright light to this and putting such a focus on ensuring equity in our Jewish education for all our kids," Rubenstein said.
Anyone still wondering about the direction of Emanuel will have the chance to find out more at Olshein's installation ceremony, which is set for Dec. 10. Felix, who likes where things are going, gets right to the point: "Change is good, and it's time for some new fresh changes at Emanuel." JN