Allison Summer spent the past year coming to terms with the "overwhelming lack of control" she felt personally, and despair she's witnessed in her patients during the COVID-19 pandemic.
"It's been hard to watch everybody struggle," said Summer, a therapist. "We have consistently been inundated with new consults, which is great for me, but also concerning because of what that says about what's going on in the world right now."
In her personal life, absorbing the global realities of the pandemic and the deep domestic political divisions that were laid bare by it "consumed" her.
It's been emotional realizing that half of the country doesn't share her value system or morals, she said. On top of that, she's felt deeply troubled and hurt by the uptick in antisemitism and the flood of anti-Israel sentiment on social media following the spate of violence between Israel and Hamas in May.
But heading into the New Year, she feels like she's found a way to grow from all of the turmoil.
Summer, along with many others in Greater Phoenix, is more introspective heading into 5782 than she has been in past years. For some, the pandemic forced a reckoning with new realities. For others, it sparked growth in ways never imagined.
"I've learned to understand that people have different viewpoints than me," Summer said. She's also learned to focus on the ways she can create the world she wants to have for her 8-year-old son and 2-year-old daughter.
"A lot of it is just with my kids and having them exposed to different cultures and having them know about different religions and that they're not good or bad, or wrong or right — they just are," she said.
Like every Jewish New Year, Elianna Ickovic hopes to be able to stand before God as a better person than she was the year before.
She's certainly been working on it.
Her dad died from COVID-19 just after Passover in 2020. "It was such a lonely, exhausting time," she said. Ickovic said goodbye to her father over Zoom and wasn't able to go to his funeral, or sit shiva in person with her family.
"Those things are not normal. Those are each major tragedies," she said.
Life felt totally out of control, which was extra uncomfortable for somebody who doesn't like to have a lot of "loose ends" in her life.
Over the past year she's become more at peace with the limits of her power and has spent energy focusing on the good things that surround her.
"If you're broken, you have to find strength within yourself. You can't be the same person you were before. Just move forward," she said.
She is grateful to be able to celebrate the coming year with friends and family, unlike last year when the pandemic forced her to celebrate alone.
Jodi Gross is going into 5782 feeling grateful to be connected.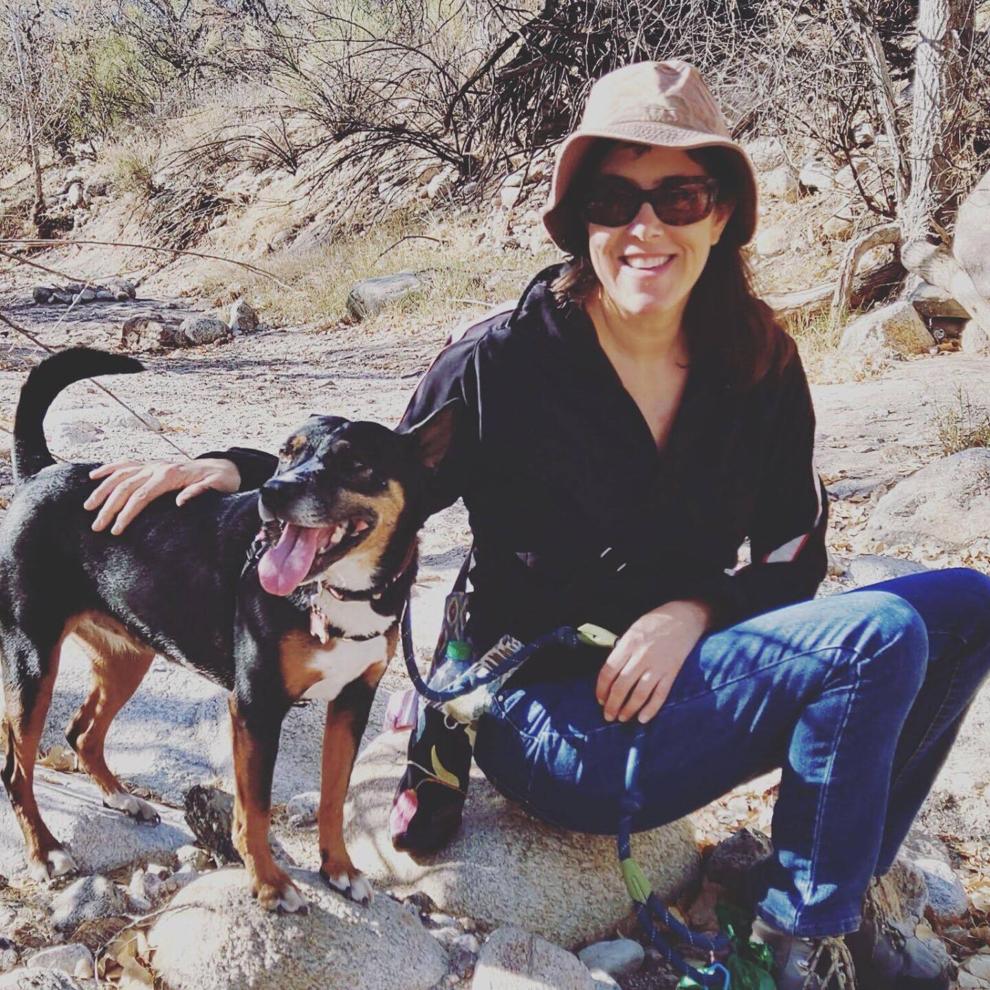 The pandemic forced organizations and companies to offer services online, and Gross felt she could finally be part of the world.
"I have disabilities — and a whole bunch of stuff, chronic illness — and this allowed me to really join in," she said. Before the pandemic forced the world to be accessible virtually, Gross was isolated.
"I don't get out that much," she said. "I was having a very difficult time."
In the last year, Gross participated in a social justice group, Jewish learning and art classes.
"This whole year has basically been art therapy for me," she said. She has learned to let go of some of the urgency she felt about solving the world's problems, too.
"They need attention, but they also need a lot of spaciousness and time," she said.
She also discovered that she is part of a much larger community by participating in Crip Camp last summer, a 15-week virtual camp that brought together nearly 10,000 people from the disability community.
"I didn't really feel community around my disability before," she said.
She plans to tune in virtually to High Holiday services at a synagogue in Berkeley, California.
In the year ahead, she hopes to continue with her online learning, explore different virtual communities and connect more with family.
Esther Ades also had an uplifting 5781.
"We really rose up from this horrible situation," she said of herself and her two sons, ages 12 and 9. "From my worst, I have now come to be my best. And I'm grateful every day."
It turns out, being furloughed from her job as an advertising salesperson last spring was just the push she needed to live a life closer to the one she envisioned for herself.
"I was always too scared to leave my old job," she said. "As a single parent household, you're always worried about income, and I somehow made my old job work."
Her sales job had her on the road. She estimates she would drive up to 40,000 miles a year for work, and she wasn't able to be the mom she wanted to be.
Several years ago she trained for and received a license to sell health insurance, and last summer, she realized she had the time to dedicate to figuring out what to do with it.
"Slowly, slowly, every day while my kids were doing school, I would try and I would make calls and I learned the products inside and out," she said. And last August, she turned it into a real job.
Between last April and October, she also lost 50 pounds while becoming a health coach.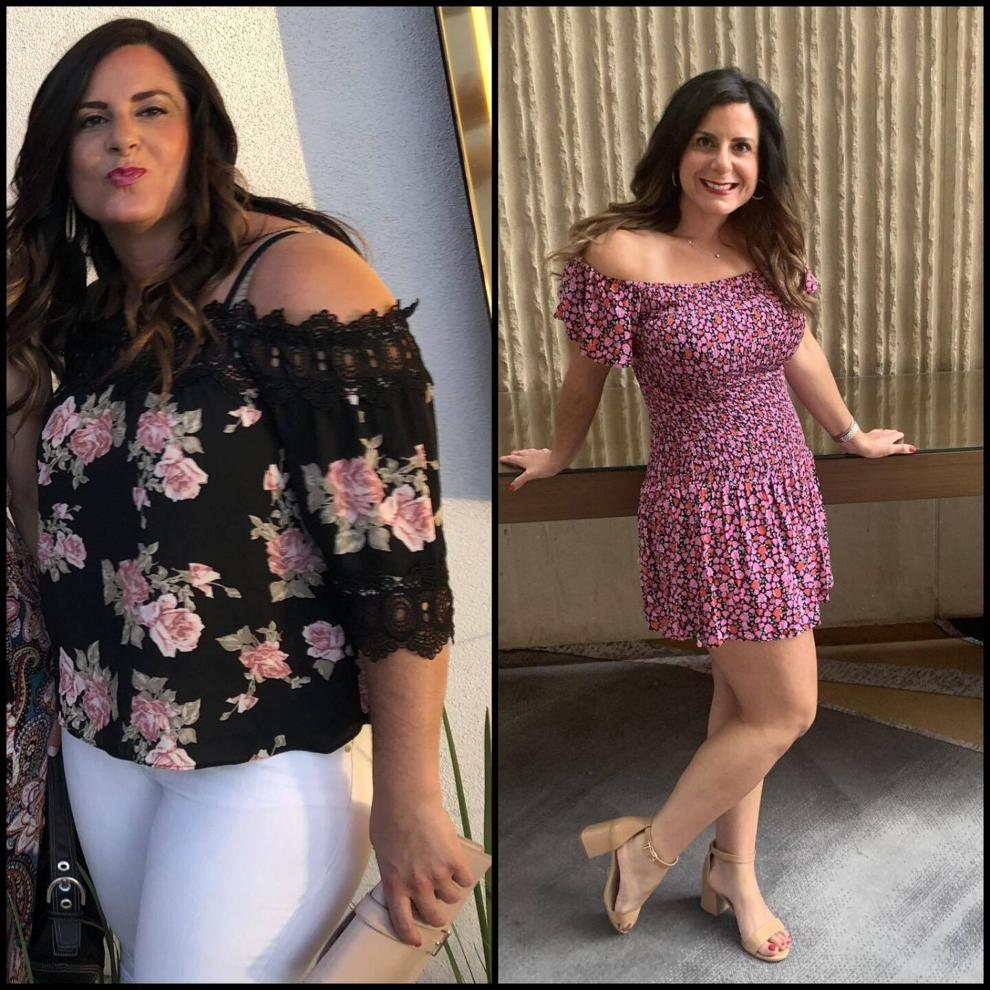 "All of that — losing weight, getting healthy, helping other people get healthy, establishing a client base for the health insurance and spending more time with my kids — we really have gotten closer," she said.
She anticipates being an even more present mom in 5782. Working from home with her new job, she is able to pick up her kids from school, attend their sports games and even volunteer in the classroom. JN