On Feb. 13, Emily Zappa, teacher and head of school at Desert Jewish Academy, received a special thank-you plaque and check for $250 from PayPal for being one of five local teachers who have made a positive impact on the community during a difficult year.
Jen Zak's daughter, Zoe, is one of Zappa's students at DJA, and when she discovered that her employer, PayPal, was looking for nominations of educators who had gone above and beyond during the pandemic, Zak asked her daughter for advice.
Zoe Zak responded immediately that it should be Zappa.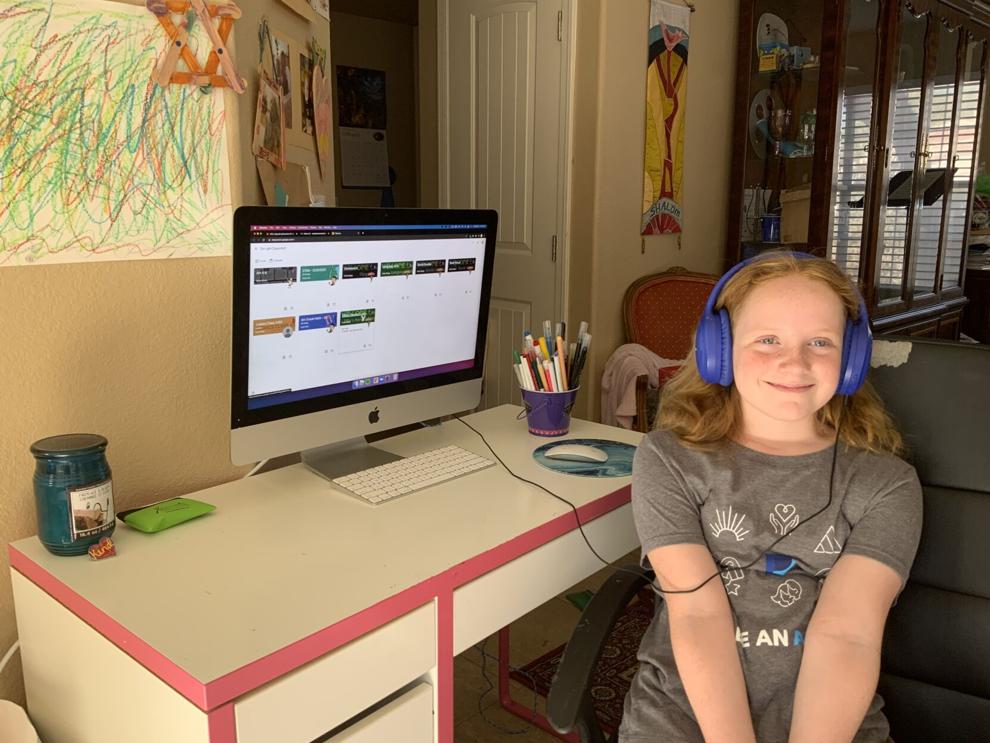 "She is a great teacher who loves all of her students," she told her mother. "She stays calm in challenging situations."
Zak, a single parent working from home, has been grateful over the past months to Zappa and the other teachers at DJA for providing enthusiastic and engaging lesson plans virtually.
"As a parent, I have admired her work to keep students safe, immediately shifting in light of rising cases with speed," said Zak.
PayPal's "We Love Our Teachers" campaign is a way " to show a small token of appreciation for those who have stood out to us and impacted our families and communities in a positive way amidst all those challenges," said Ashley Ollie, community and employee engagement representative for PayPal, via email.
"We're looking forward to putting a smile on Emily's face and thanking her for the impact she has on our local families and the community."
At Friday's Zoom event, DJA teachers, students and administrators watched as Zappa was praised for her work and presented with a plaque and check for $250. "For being an awesome teacher," was the message in the check's memo line.
"Thank you so much," said Zappa during the Zoom presentation.
"I'm speechless."
Zappa knew that she had been chosen before Friday, but the check and honorary plaque were a surprise. With tears in her eyes she thanked her "awesome" class. "It's what I wake up to and look forward to," she said about teaching her students.
"Let's have a pizza party," she laughed and thanked Zak, fellow teachers
and PayPal. JN