In May, New York-based Chidon Sefer HaMitzvos hosted its annual international Jewish law competition for grades four through eight. More than 5,000 students were tested through a series of exams and competitions on their knowledge of the Torah's 613 commandments.
Meir Tiechtel, 10, a student at Phoenix's Cheder Lubavitch Arizona, took home the silver trophy for fourth-graders. Tiechtel said he loves learning, and Torah is his favorite subject.
Tiechtel, who lives in Tempe and has four siblings, hopes to one day become a rabbi like his father, Rabbi Shmuel Tiechtel. The senior Tiechtel is the director for Chabad at Arizona State University.
"I want to be a rabbi and work at a university like my father," Meir said. But there's a caveat. "It depends if there's a lot of kosher ice cream shops and pizza stores and a great Jewish community by the university," he said.
Rabbi Tiechtel observed that while his son is a picky eater, "he loves candy, ice cream and pizza." Meir is also a voracious reader. "You'll usually find him with a book," the rabbi said. "He loves knowledge."
Meir loves learning, but he doesn't always appreciate a formal school structure because of the way it makes him feel "forced" to learn. He likes reading and studying for pleasure. Plus, "I don't like doing worksheets," he said.
Meir was in the Chidon competition with other students from his class, and when the announcer said the winner of the trophy is from Phoenix, he thought it was his friend, and his friend thought it was Meir.
Rabbi Tiechtel was happy with how supportive the boys were of one another despite being in competition. And he's not surprised with his son's future career choice. "He's a junior rabbi already," he said. "Meir teaches people about Torah and about Judaism."
That's the idea behind the competition. Rabbi Menachem M. Schneerson, the Lubavitcher Rebbe, encouraged children to study all 613 mitzvot as Maimonides elucidated them in his Sefer HaMitzvot.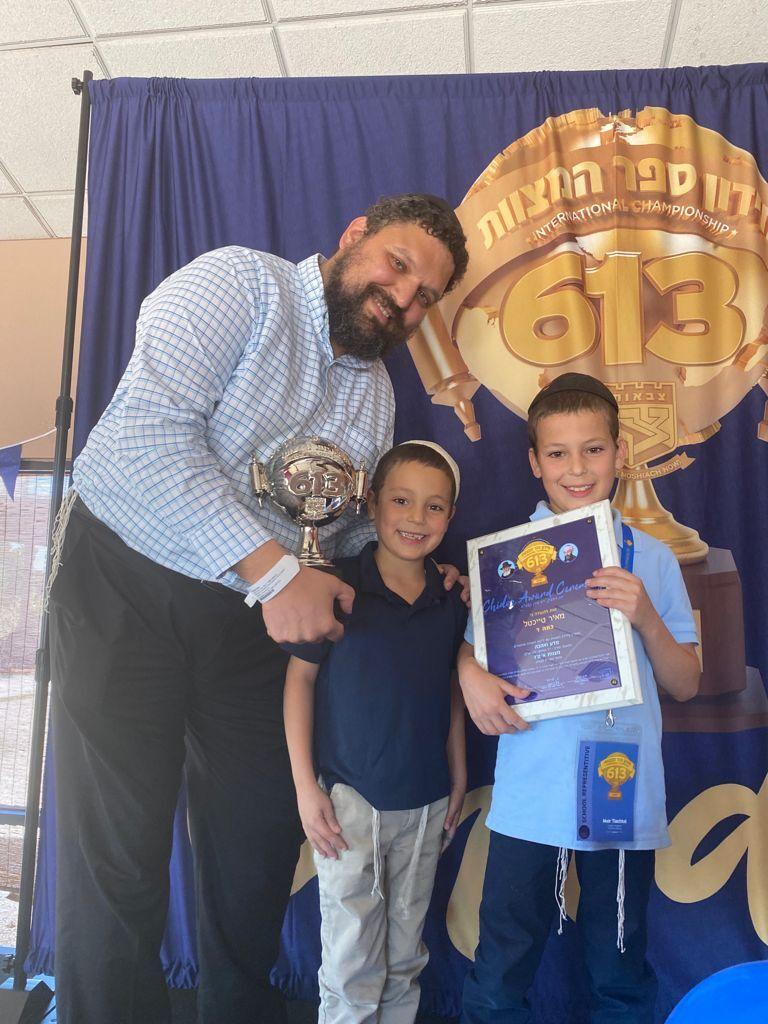 Students who enter the contest all five years — representing the Torah's five books — have the opportunity to win a medal signifying their knowledge of the whole Torah. Meir intends to enter every year until he takes home that medal. JN
For more info on the Chidon Sefer HaMitzvos visit Chidon613.com.