Emma Schwarz, 16 and a sophomore at Verde Valley School in Sedona, won first place in this year's Anti-Defamation League's No Place for Hate® essay contest. Her essay, "A Generational Legacy," was inspired by her grandfather's efforts to spy on the Ku Klux Klan and report on its activity to the ADL in the 1960s. For her first-place finish, she was awarded $2,500.
The essay contest was created by the Goldberg Foundation as a way to honor the family's patriarch, Herb Goldberg, more than 10 years ago. Students are asked to reflect on the concept of moral courage in terms of how they definite it, people who embody it and how it can effect change.
Schwarz enjoys writing short stories and fiction in her free time, so when her father told her of the contest she thought it could be an interesting challenge, as well as a change of pace.
"I've never written that type of essay," she said, "and it's a really cool topic, and I thought it would be cool to do something outside of school that wasn't my normal fiction."
But she never thought she would win. When she opened the email telling her she had, her first response was a simple, "Whoa!" She was surprised, excited and happy that someone outside her family and circle of friends was confirming her writing ability. "This was proof that I could write pretty well," she said.
Her mom's been sending her essay around for people to read and she's had a few congratulatory emails. But best of all, "it's really cool to know there are people reading my writing who aren't just family and friends," she said.
Her grandparents, who inspired the essay, think the essay is good, but she's looking forward to a more in-depth conversation when she is able to see them in person in a few days.
Schwarz isn't sure what she'll do with her winnings but wants it to be something for her education. However, she is also contemplating starting an organization at school that could help her fellow students.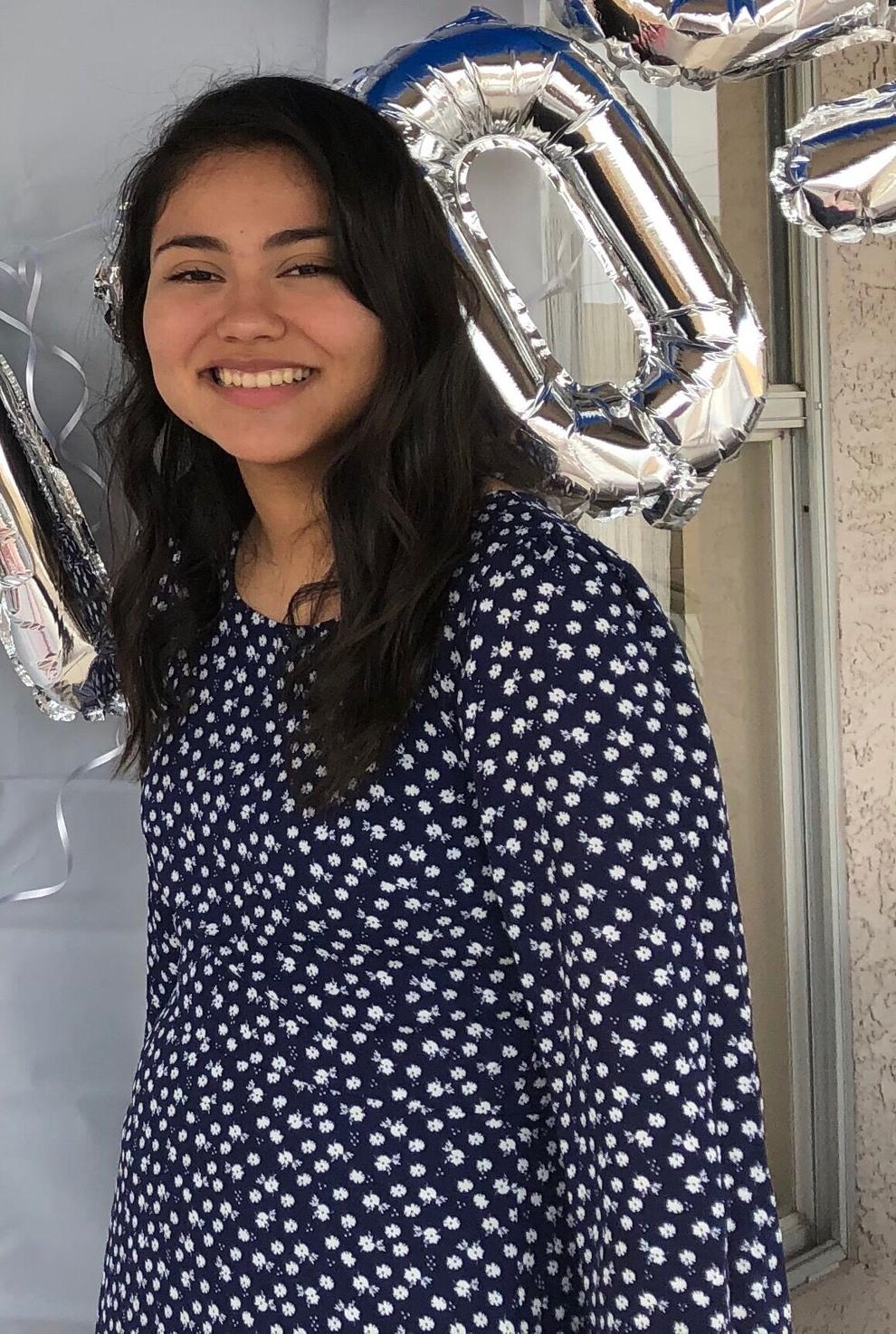 Alondra Aceves Lopez, 15 and a freshman at Mountain Pointe High School in Phoenix, took home second prize and $1,500 with her essay, "What Moral Courage Means to Me."
Aceves Lopez also likes to write, but she entered the contest just "to see what happens," she said. "You miss all the shots you don't take."
The topic wasn't something she had considered before and she found it a fun challenge. She kept her entry a secret so her family was as surprised by her win as she was.
She, too, plans to use her winnings for college.
Jessica Benites Olmedo, a junior at Gateway Early College High School in Phoenix, came in third with "Moral Courage," and won $1,000.
Vicki Cabot, one of this year's judges, got involved with the contest a few years ago when she found herself worried about the "hateful rhetoric and rancor in our country," she said, via email. "I wanted to do something."
She saw a post on Facebook advertising for No Place for Hate volunteers and soon found herself a NPFH school liaison.
"The program was a perfect fit — kids, schools, education, action," Cabot said. The essay contest was "another revelatory experience — to see the students dig deep to talk about a variety of issues and how they can make a difference by how they speak, how they act, how they relate to others and in that way become moral leaders and change makers."
Cabot also pointed out than in a year "when we were wrestling with so many painful issues as a country," she was happy to see students' "thoughtful reflection" in their various essays. She hopes that things can get back to normal by next year, which could mean even more students participating in the contest.
Cathy Lee, ADL's education director for Arizona, enjoyed reading this year's entries. She found them inspiring and said they make her "optimistic about our future." JN