Chani Levertov always appreciates getting a pregnancy announcement from a friend or family member. "There's absolutely room in my heart to be joyous for them, as well as feeling sad feelings for my struggle," she said. "There's always room for both."
In 2013, Levertov experienced secondary infertility. After a second child, she and her husband were having a difficult time conceiving again. She didn't know where to turn for support. Friends and family didn't know how to help or what to say.
"Chances are, everybody knows somebody going through [infertility] because the statistics are one in eight couples, which is quite high. It's time for us to come together as a community and really support our loved ones," she said.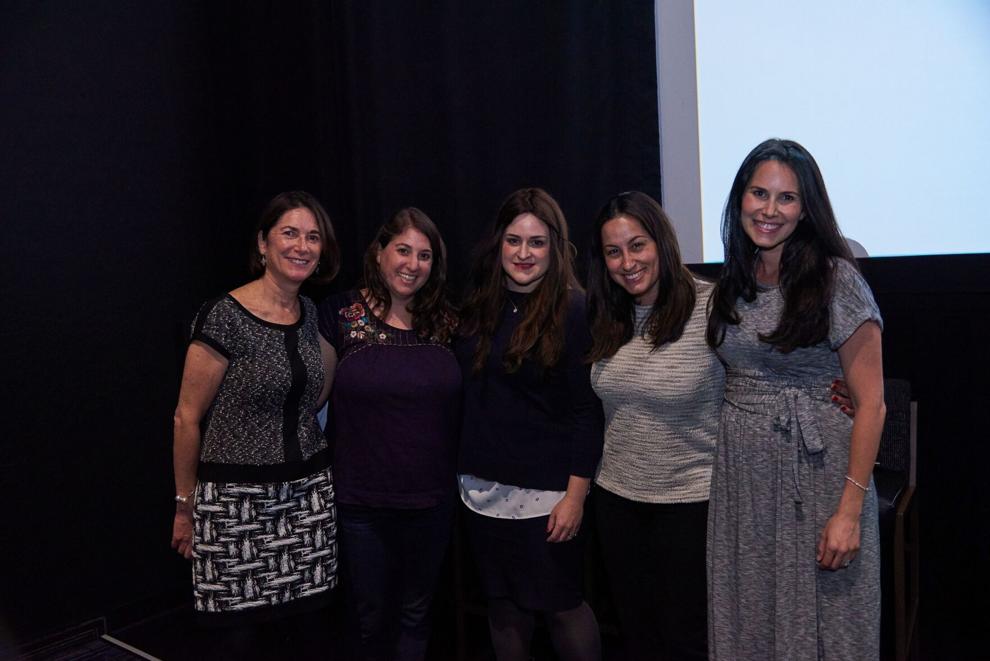 Levertov, co-director of Chabad of Arizona's Smile on Seniors, launched Fruitful in November 2018. The organization holds monthly support groups, as well as educational and social events for people who are struggling with primary and secondary infertility. Fruitful was one of 12 Jewish organizations that participated in a virtual Jewish fertility support summit on Feb. 22.
The event was spearheaded by Aimee Baron, founder and executive director of I Was Supposed to Have a Baby. The event aimed to bring the issue of infertility out of the shadows, raise awareness about Jewish organizations that offer resources and provide people with the tools to better support their friends and relatives who may be struggling. More than 1,800 people participated.
"We are finally talking about something that has been just swept under the covers and shrouded in secrecy, shame and stigma," Baron said. "We are finally at this point where we're ready as a community to address this and finally support our loved ones."
Ideas for supporting family and friends who are experiencing infertility, the loss of a pregnancy or the loss of a child were widely discussed at the summit.
People should reflect on their intentions before broaching the subject with a loved one who might be struggling, said Rabbi Idit Solomon, founder of California-based Hasidah, which builds awareness, connects people to support resources and provides financial assistance for IVF.
"Am I prepared to listen and support them? Because that's the only reason to ask. It's the only reason to be involved," she said. Listening without judgment or giving advice is one way to be supportive. Offering to help someone research options is another. "Most importantly, you can remind them that they're not alone, that you love them, and you'll be there," Solomon said.
The person who needs support should get to define what that support looks like, said Malkie Klaristenfeld, director and founder of New York-based Knafayim, which supports families facing pregnancy and perinatal loss.
"What we think might be the right approach might be very, very different than what your friend actually thinks is comforting and supportive," Klaristenfeld said. One of the kindest things people can do for their loved ones is to remember and acknowledge anniversaries of due dates. Remembering is a way to honor the child and proclaim that life was important, she said.
While people may be reticent to share birth announcements or baby news with family and friends dealing with loss, many participants warned against excluding them.
"You would be surprised with how many people actually want to help you, but honestly just don't know how," said Elana Frank, CEO and founder of the Georgia-based Jewish Fertility Foundation, which provides financial, emotional and educational resources for people struggling with infertility. While going through her own struggle with infertility, she often wanted to be included and invited to celebrate the milestones of her friends with babies. "I also wanted them to understand that, at various points throughout the journey, it was OK to opt out."
When it comes to participating in family gatherings and religious occasions, Levertov advised offering people a choice whether to come. "This is so different for everybody," she said. "Finding a balance and sharing your joys while your friend is struggling may seem difficult. However, with the right sensitivities, the conversation can go such a long way."
Elana Storch, a board member of Fruitful, watched the summit with her husband from their home in Phoenix. She had a late-term miscarriage in 1991. "We had each other and a book," she said. Seeing the amount of resources available today, especially within the Jewish community, moved her and her husband to tears.
Levertov said the summit's national reach felt like the stigma around infertility is finally being broken. "Hopefully, we can all come out with a better understanding and be more sensitive and know how to support those navigating infertility," she said.
Baron said she plans to have the 12 organizations gather again on an annual basis. JN
To watch a recording of the summit, visit https://www.youtube.com/watch?v=jIYbdAyqNqk&amp%3Bfeature=youtu.be