This year's Martin Pear Jewish Community Center fundraising gala brought together about 460 people in-person after last year's COVID-19 pandemic-induced pause.
It was Dan Noble's first time out in a big crowd since last March.
"I just want to show support," he said. "I'm not Jewish, but I have a lot of Jewish friends, and I've always enjoyed the events I've gone to (at the MPJCC)."
Noble, a doctor who has been involved in Arizona's COVID response, said he has great concerns about the pandemic but felt relatively safe. He got his booster shot a week before the gala.
Aaron Vakneen also attended the gala. He's been to several other large gatherings over the past two years and said it is important to come together now more than ever.
"You see the smiles, the laughter, the hugs and kisses — you've missed a lot of that these last two years. I think these galas and the events coming back, even though we're taking the appropriate precautions, we're able to come together as a community" he said. "It's remarkably important to come out of this and be stronger than ever."
The Dec. 4 event, which took place at the Arizona Biltmore, honored two community members, enjoyed a steady hum of schmoozing, featured an auction and moved a chunk of the crowd to sing and dance along to tunes by corporate entertainer Michael Cavanaugh.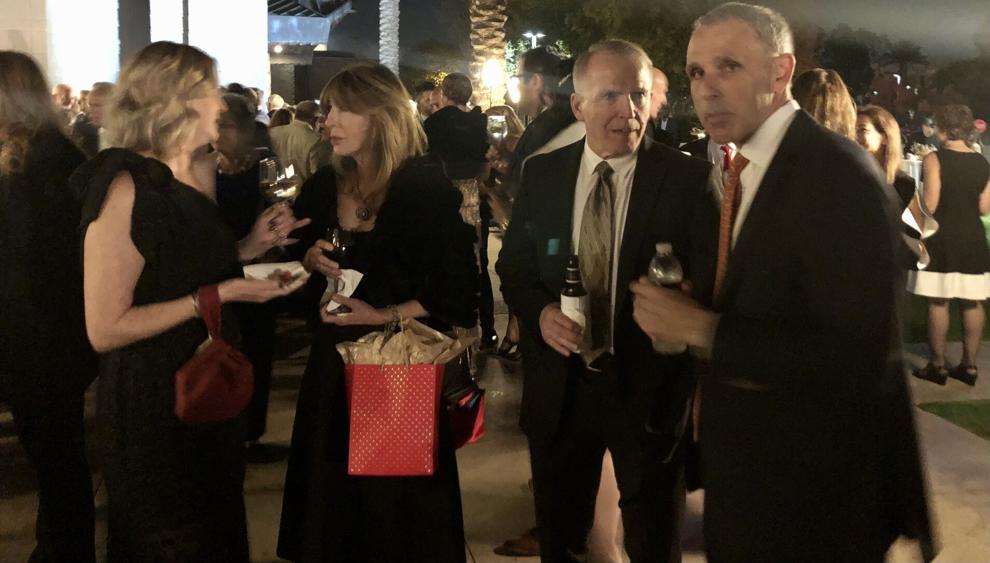 The MPJCC has been holding an annual gala for at least 10 years, but the stakes were higher than ever this time around. The community center experienced a 37% drop in membership since the beginning of the pandemic in the spring of 2020, according to MPJCC CEO Jay Jacobs.
Neal Kurn was the second recipient of the William S. Levine Family Community Excellence Award, named after local philanthropist Bill Levine, who donated the funds to open the Ina Levine Jewish Community Campus. Kurn was honored for his many contributions to the Jewish community during his time leading and/or guiding the Jewish Federation of Greater Phoenix, the Jewish Community Foundation of Greater Phoenix, the Phoenix chapter of the American Jewish Committee and even the National Council of Jewish Federations, now known as the Jewish Federations of North America.
Kurn spoke about the importance of the Jewish community center, especially on the Ina Levine campus, which hosts many other Jewish agencies. The Jewish people need a place to come together as a family, and that is the opportunity the campus and the MPJCC provides, he said.
Lindsey Seitchik was the fourth recipient of the Maya Schulder Rising Star Award, named for Maya Schulder, who was only 15 when she died during a trip to Israel. "She was a young, bright-shining light lost too soon," said Jacobs. "The award, named in her memory, is presented to a rising star who gives of their time and talent to help transform lives within our J community."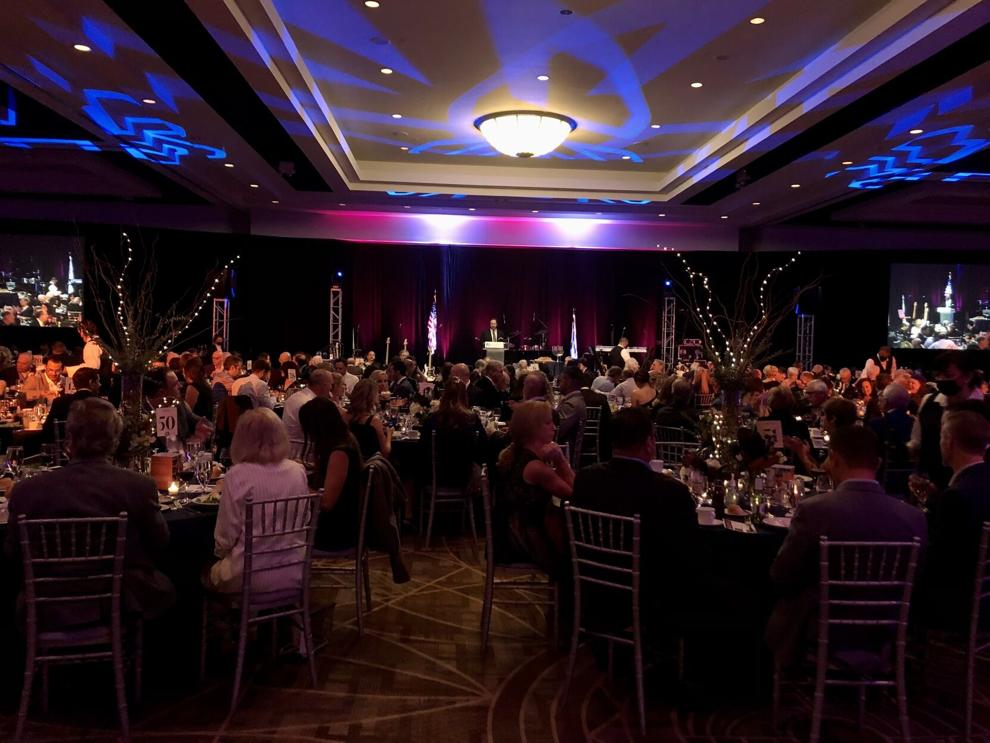 Seitchik, a MPJCC board member, received her award for giving her time and talent to help transform lives within the MPJCC community.
Seitchik moved to Scottsdale with her husband and one-year-old daughter in 2015, and has since chaired the MPJCC's first fundraising "SMILE" campaign and chaired the 2017 community-wide Purim carnival.
In her acceptance speech, she focused on gratitude for the MPJCC community. "My gratefulness runs deep to everyone in this room who continues to invest their time and their wealth in our J. The foundation that you have built has given my family a home," she said. "I plan to continue that path that you all have laid by investing my time and my wealth."
Following the gala's sit-down meal, a live auction featured prizes such as a dinner for 10 at Tarbell's in Phoenix, a package of tickets for the Coyotes, Suns, Diamondbacks and Cardinals, a lifetime membership at the MPJCC and a Napa Valley experience with a private plane.
Jacobs said the gala is the MPJCC's most important fundraising event of the year. "By way of scholarships, programs and services, events such as the Gala ensure that The J has the ability to assist those with financial limitations or constraints."
The past 18 months have taken a toll on the MPJCC, as they have on most other organizations.
The community center had about 2,200 members before COVID, and is back up to about 1,800 now.
"The funds raised from this year's gala are a critical necessity to the sustainability of the organization," Jacobs said. "COVID restrictions impacted our membership and ability to provide the day-to-day services that cover operational expenses. We are working diligently on bringing back the traditional, as well as new, programs that members seek and benefit from each and every day."
The MPJCC was able to transform its operations, quickly adapting to the pandemic's changing needs. Jacobs said the organization provided essential workers with a safe environment for their children, provided virtual schooling facilities when local schools were not in person; and provided additional financial support when families needed assistance for school and childcare.
"At the end of the day, we are proud to say we were able to retain 95% of our amazing J staff throughout this unprecedented time," Jacobs said.
The organization also bolstered its virtual platform during the pandemic and offered a wide variety of online classes and meetings and adapted its in-person offerings in line with recommended U.S. Centers for Disease Control and Prevention guidelines.
"Some of the changes we implemented during COVID such as requiring reservations for swim lanes were positively received and had us thinking that we should have been doing this all along so there is no wait time for members. Because this yielded a better member experience, we are maintaining the swim lane reservation process coming out of the pandemic," Jacobs said.
Everybody who attended the gala had to show proof of vaccination or negative PCR test results before entering.
Last year, the organization was not able to hold an in-person gala due to the pandemic but still ran a direct mail campaign that raised over $450,000. JN