Arizona is holding its primary election on Tuesday, Aug. 2. During a primary election, voters select candidates either to narrow the field for an elective office or to determine the nominee for each political party in advance of the November general election.
Jewish News sent questions to Jewish candidates at all levels of government to introduce them to readers before they drop off their ballot or step into the voting booth. The answers of those who responded are listed below.
Please note that the views and opinions expressed in this article are those of the candidates. Jewish News does not support or endorse any political candidate.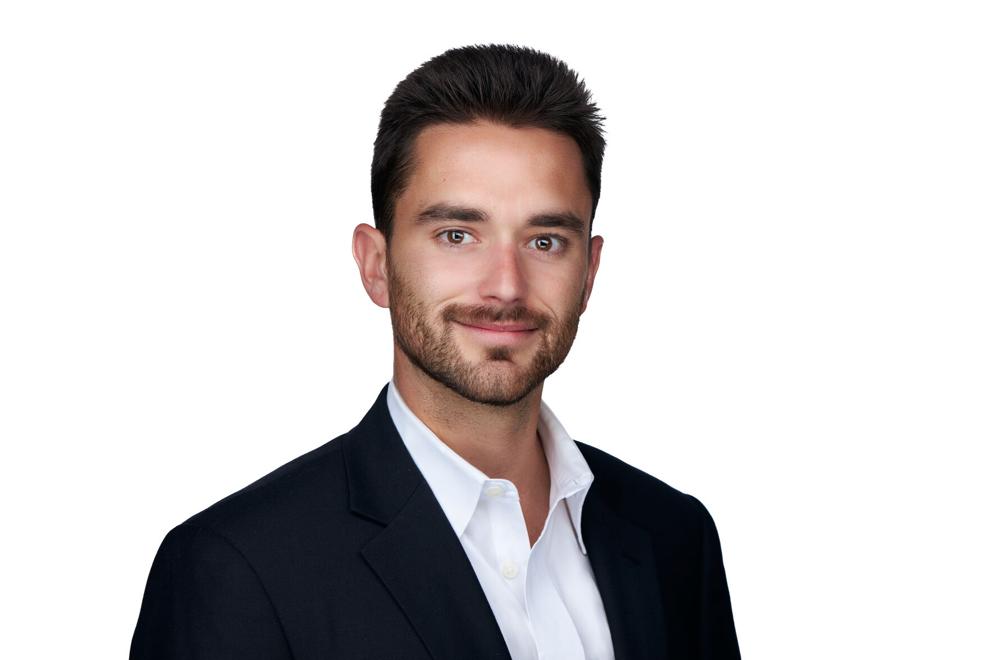 MORGAN ABRAHAM
Running for:  Arizona State Senate to represent District 18.
Why are you the best candidate for this position?
I've spent my life working to make Southern Arizona a better place to live, work and raise a family. As a small business owner, I've built and created thousands of affordable housing units. As an intelligence officer in the United States Army, I'm fighting to protect and defend our country. As a State Representative, I've introduced bills to get rid of tax loopholes, fund education, create a public pre-K system, retire coal and natural gas plants and increase the supply of affordable housing in our community. I have also helped negotiate budgets at the legislature that add billions into our schools, infrastructure and water future.
I'm running for the state senate to fully fund our public schools and fight in the legislature against the Republican extremist bills threatening our democracy and right to vote. I have the experience, energy and enthusiasm to get the job done. With your support, I'll continue fighting for southern Arizona values at the state senate.
What are the top three things you want to accomplish during your tenure in office?
This year at the legislature, I helped negotiate a budget that added $1 billion to our schools. I also helped negotiate a water package worth $1 billion to secure Arizona's water future. I also worked to block many bills threatening our right to vote in Arizona and our democracy.
Next year I hope to build off that momentum and continue to add dollars into the classroom in Arizona, secure Arizona's water future and protect our right to vote here in Arizona.
How does being Jewish shape your political philosophy?
Being Jewish has shaped my values which shapes how I view the world. The core Jewish values are values that I live by and govern by. These values include the emphasis we have on "community" or the focus on how we are "keepers of the earth" or even how important "trustworthiness" is for us. These Jewish values shaped who I am today and how I govern.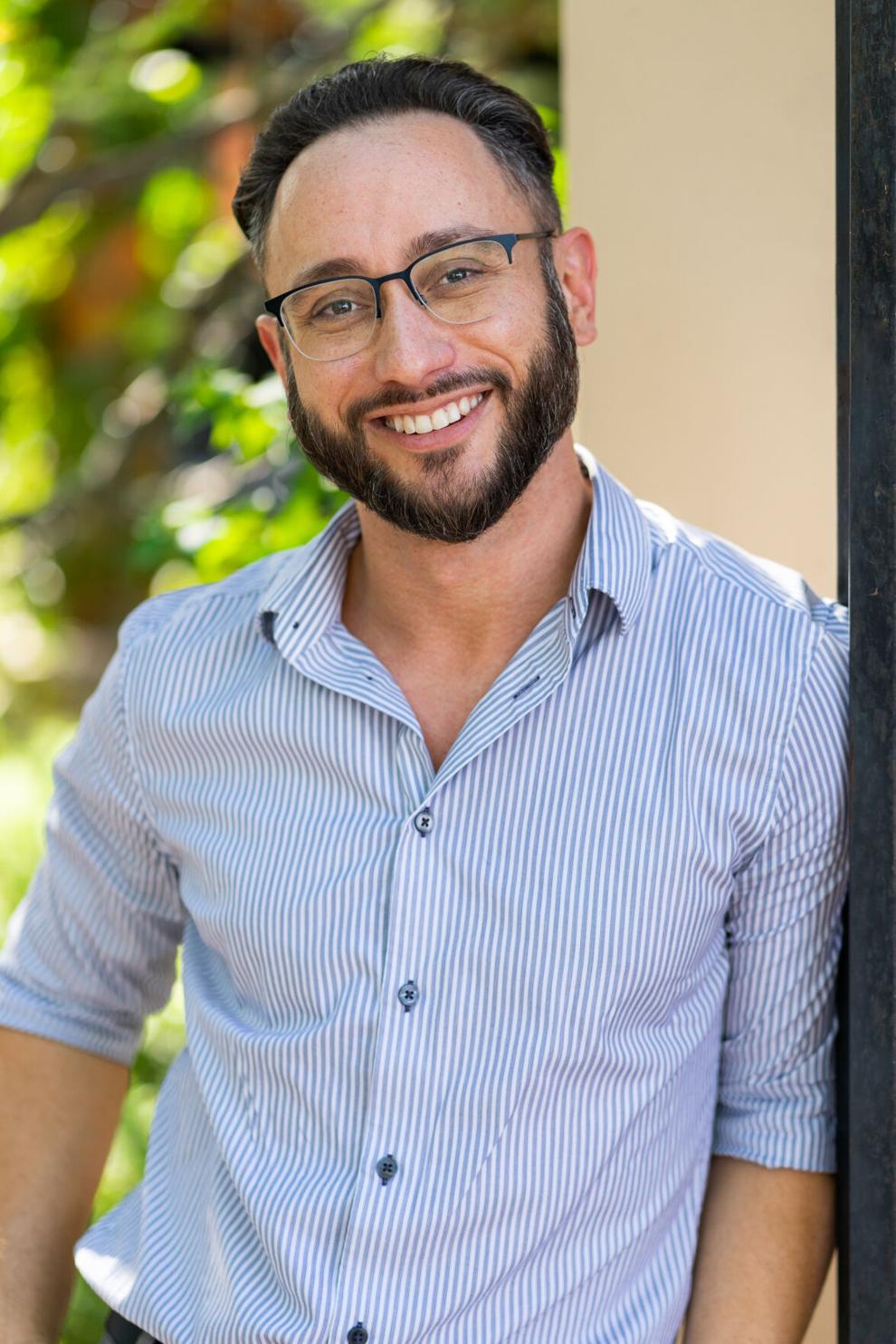 SETH BLATTMAN
Running for:  Arizona House of Representatives to represent District 9.
Why are you the best candidate for this position?
I am a small business owner and I grew up here. I took over running a family business nine years ago when it had fallen on tough times. I did that because I felt a responsibility to help. I now feel a responsibility to my state. I love Arizona and want to help it succeed on all fronts. In addition, I feel a responsibility to run against my opponent, whose own people have said she's too extreme. As a Jewish American, I cannot allow a person who has posted antisemitic conspiracy theories to hold public office.
What are the top three things you want to accomplish during your tenure in office?
1.    Education: Arizona is currently 49th in the nation in education spending. Being bottom of the barrel in anything is bad, let alone how much we choose to invest in our children's future. I want to fully fund public education. Good schools lead to an educated workforce allowing our economy to thrive for decades to come.
2.    Economy: We are currently experiencing rising pricing and looking at a period of economic uncertainty. It is my goal to help small businesses and working-class families as we navigate our way through this time.
3.    Reform: I want to look at structural reforms in government, including government ethics reform and campaign finance reform. The fact that we are 49th in the nation in education, the fact that the current majority governs counter to the will of the people; this tells me something is wrong with our system. Nobody is happy with the current political climate and the level of vitriol between the two parties. It is my goal to turn down the volume, to work across the aisle, and to reform government to make it less about the politicians and more about the people they are meant to represent.
How does being Jewish shape your political philosophy?
My moral compass is guided by my Jewish faith. Fundamentally, I believe we need good people in office. People who will make the right decisions and will stand up for what they believe in. I believe in bipartisanship and working together to achieve a common solution. I am less concerned with someone's political party and more concerned with whether they are there for the right reasons and intend to work on behalf of all the people in their district.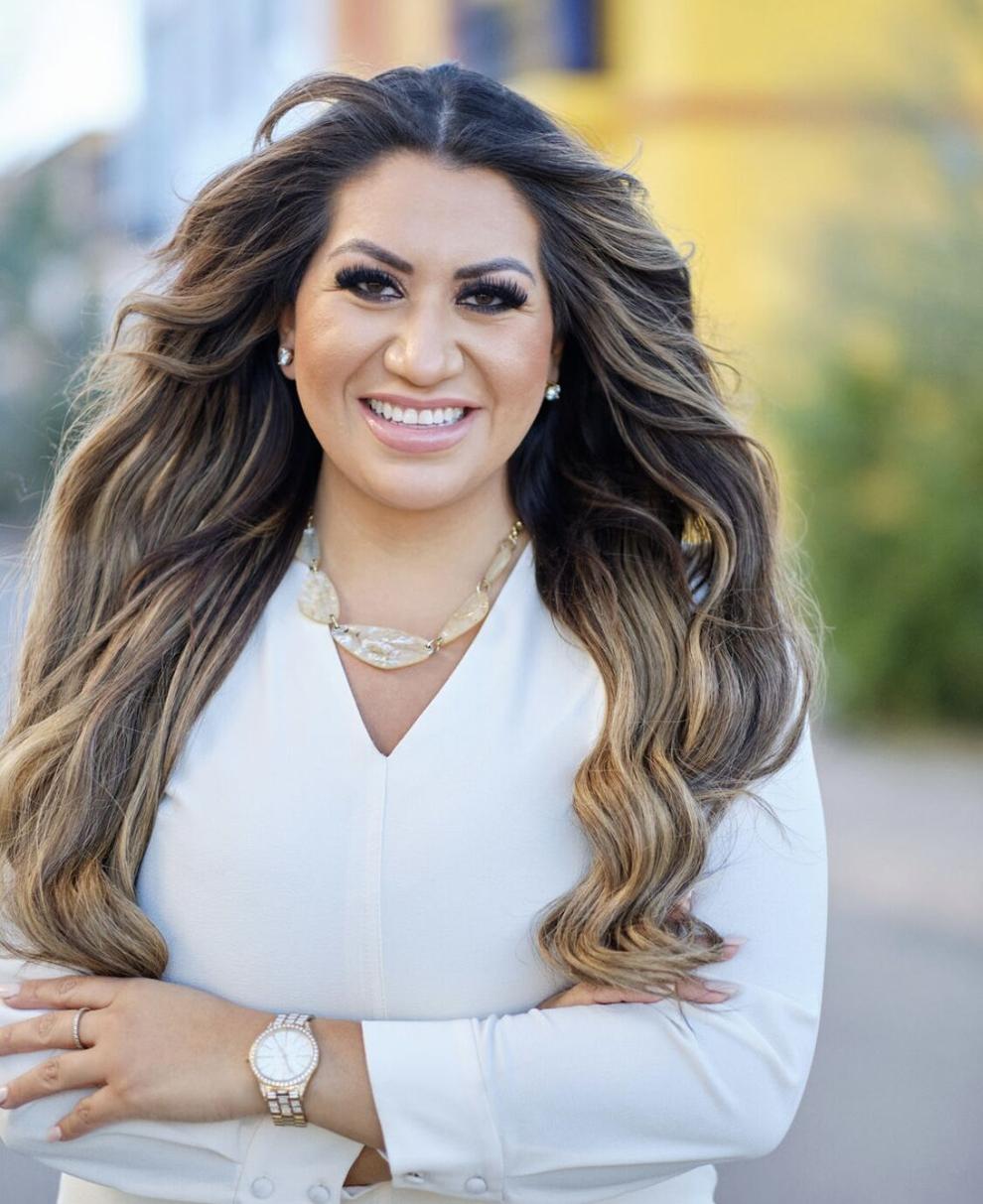 ALMA HERNANDEZ
Running for: re-election to the Arizona House of Representatives to represent District 20.
Why are you the best candidate for this position?
I have been serving my community for almost four years now and have been able to deliver by working across party lines to ensure we could bring funding where needed. As the chair of the bipartisan caucus, I have shown that I am a true leader and have what it takes to get the job done. I consider myself to have a pragmatic approach to serving my constituents and will continue to do so for as long as I'm elected.
What are the top three things you want to accomplish during your tenure in office?
As I have been serving already, I will let you know what I have accomplished and what I hope to do in the next session. I passed mandatory Holocaust Education, a Moment of Silence, Training for School Resource Officers, and Funding for the Area Agency on Aging for elderly services. I also worked on several criminal justice reform pieces of legislation that did not make it through the entire way, and I will be re-introducing them this year.
How does being Jewish shape your political philosophy?
I am very proud to be Jewish. I was raised to do the right thing. I feel that a pillar of Judaism is tikkun olam and helping those who need us — that is what I try to do every day. Judaism has a strong history and political impact that is extensive and goes back to ancient times. There are so many social justice issues that Jews have been at the forefront of and truly fighting for equal rights and justice for all people. Being Jewish has impacted how I see the world and approach politics. I am constantly reminded that there is always something greater than ourselves and we must always strive to improve because we have a whole generation coming after us that depends on us.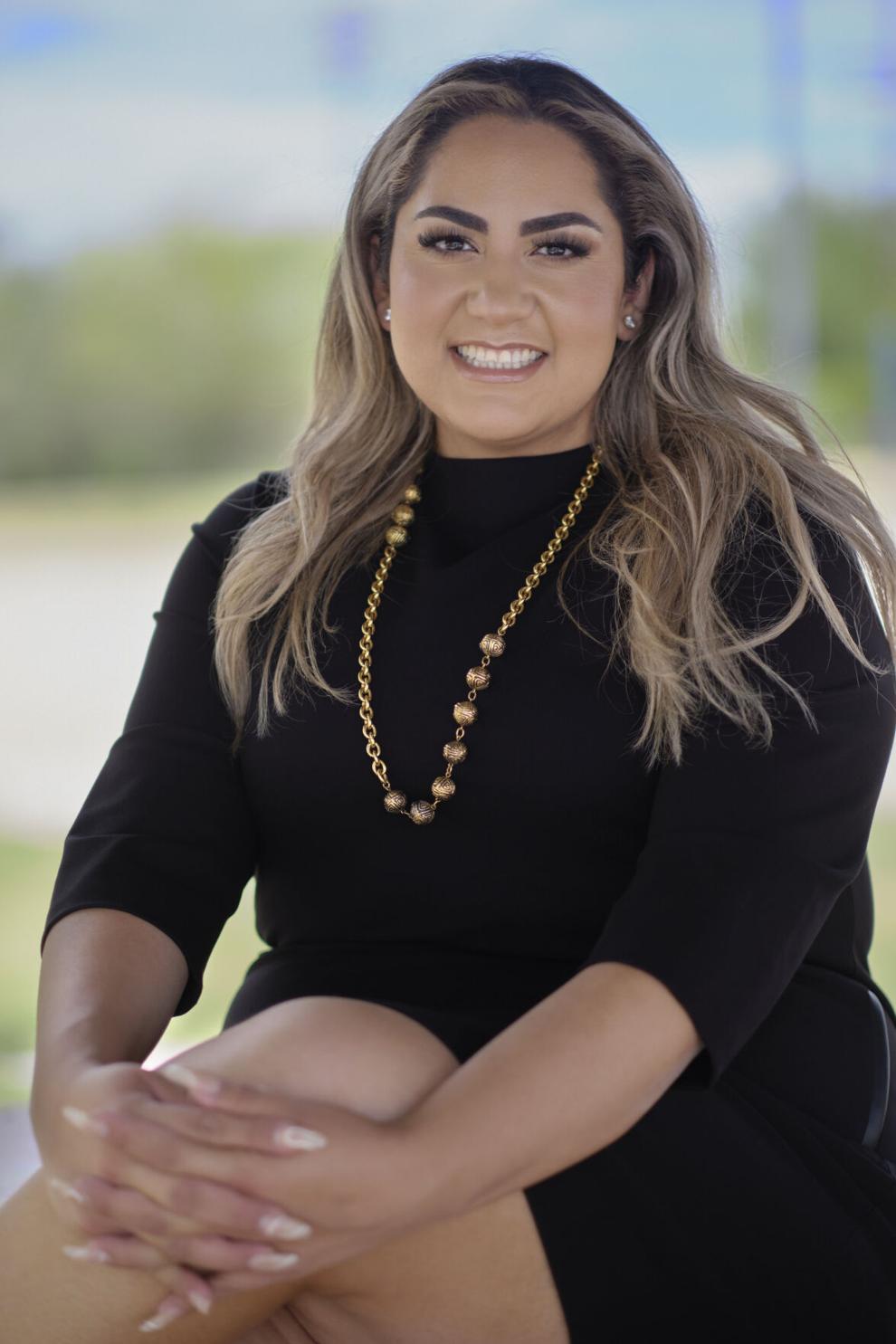 CONSUELO HERNANDEZ
Running for: Arizona House of Representatives to represent District 21.
Why are you the best candidate for this position?
Throughout my life, I have always believed that building relationships — across the political spectrum — has greater long-term potential for moving key legislative items forward. We need a legislative system that functions to serve people, not just political ambitions. Working together, we can move Arizona forward.
That's why I am running for Arizona House. I am going to the Arizona House to get things done — and to avoid playing unnecessary or unproductive politics.
What are the top three things you want to accomplish during your tenure in office?
1.    Education: As someone who has spent the last several years working hard for the students, faculty and parents at Sunnyside Unified School District, I will go to the Arizona House to fight to restore complete funding to our public schools.
2.    Protecting our Democracy: The lesson of the 2020 election cycle was clear: the Arizona Trump GOP is willing to destroy our democratic institutions to stay in power. Indeed, while they know they can't overturn the 2020 election, they are passing legislation aimed at destroying access to the ballot, particularly for communities of color.
3.    Rebuilding our Economy: Rolling out of this pandemic, it will be critical for Arizona to rebuild our economy, create greater opportunity for our small business community and ensure we are putting Arizonans back to work.
How does being Jewish shape your political philosophy?
Being Jewish has helped ground me to remind me what is important in life. Family, values and tikkun olam — trying to improve the world. Rabbi Aaron [Congregation Chaverim] is someone who has helped remind not just myself but our congregation and the Tucson community of what matters in life and why the world needs us to show up and help others.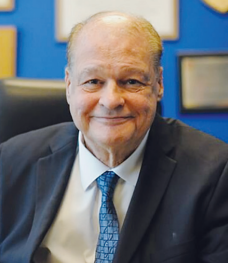 TOM HORNE
Running for: Arizona Superintendent of Public Instruction
Why are you the best candidate for this position?
I was superintendent of schools from 2003 to 2015.  My focus was academic performance of the students. When I left office, Arizona students performed above the national average on all three measures of the Scholastic Assessment Test (SAT). After I left office, leadership lost focus on academics and learning, and test scores plummeted.  I will get the focus back on academics and get our test scores back to where they are competitive on the national level. I also wrote a bill to stop to ethnic studies in Tucson, which explicitly included critical race theory in its curriculum. My bill passed the legislature my last year as superintendent when I was elected Arizona attorney general.  As attorney general, I enforced the law and ethnic studies and critical race theory ended in Tucson.  When I took office, under bilingual education, 4% of non-English speaking students became proficient in English per year. I brought in English immersion, which raised the one-year rate to 29%. I will reinstate English immersion to assure success for non-English speaking students.
What are the top three things you want to accomplish during your tenure in office?
1.    Bring back focus on academics and raise test scores.
2.    Put a stop to critical race theory. Teachers are there to teach academics, not to abuse their position by pushing an ideology on their captive audience.
3.    Continue to be a champion for parental choice.
How does being Jewish shape your political philosophy?
Under Jewish tradition, when we die, we are asked, "Did you have a fixed time for study every day."  I cherish the Jewish tradition of scholarship. I am shocked by the decline in academics in our schools and that is why I am running for this office, even though my friends tell me I am going backward after being attorney general.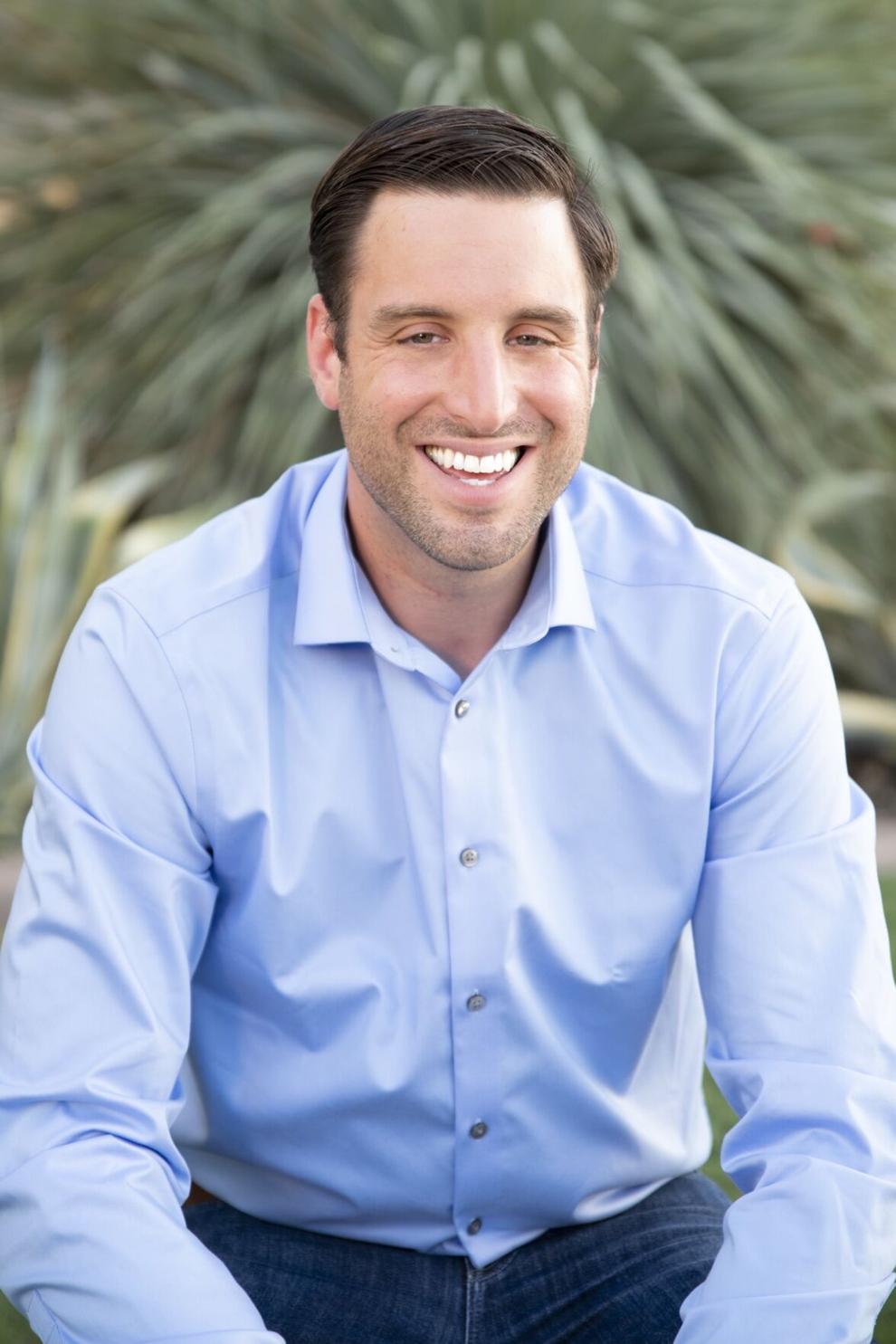 ADAM METZENDORF
Running for: U.S. House, Arizona's First Congressional District
Why are you the best candidate for this position?
I was taught growing up through my faith and family that if something is wrong, you can't sit on the sidelines. I live in Scottsdale and I worked for the Phoenix Suns as director of membership experience. I oversaw the season ticket membership constituencies for the Phoenix Suns, Mercury and Arizona Rattlers. I love where I live and was working in my dream job, but I left because the person representing me isn't right for our district.
In my role with the Suns, I was the person who had to create the strategy and execution around retaining everyone through the pandemic. That takes an ability to lead with empathy, proactivity and transparency. You also need to invite in discourse and hear perspectives from people who don't see things the same way. When people genuinely feel heard, you can find out the primary concern and address that head on. Additionally, if people feel heard, they are typically open to hearing perspectives from the other side. Through that process, we retained an industry-best 96% of our members. While we are competitive and want to be the best team, we made sure to share our best practices with our direct competitors so we all could rise together.
To me, that's what Congress is missing.
What are the top three things you want to accomplish during your tenure in office?
I look at this through the lens of what I hear from constituents when I ask about the issues that are important to them and what we can achieve in two years.  
1.    Economy and job creation: I want to execute the bipartisan infrastructure bill and pass the bipartisan innovation act in a way that can stimulate our local economy.
2.    Create a Southwestern state water caucus: I want to create a caucus to address our water crisis. So we can be solution-based federally and collaboratively about the water issues of our region as a whole. If we do this the right way where we can provide wins for Democrat and Republican districts, I believe this can be a catalyst to bring bipartisanship back to the issue of climate before it is too late.
3.    Healthcare: Almost everyone I speak to, regardless of party, brings up the cost of life-sustaining prescription drugs. I will work to reduce the cost and bring access and transparency to healthcare for Arizonans.
How does being Jewish shape your political philosophy?
My Judaism guides me through my fourth platform pillar, which I consider doing the right thing. I will speak out against antisemitism, racism and rhetoric directed against our LGBTQ+ community and public educators. I will also stand for human rights. These include the right for a person to have a safe and legal abortion, to vote and to live in a world where they don't have to fear being shot at school, synagogue or a Fourth of July parade. When it comes to passing legislation, there is too much at stake right now and doing nothing is unacceptable. We can't sit by and even if it costs me re-election, as a Jew, I have an obligation to do something and never be silent.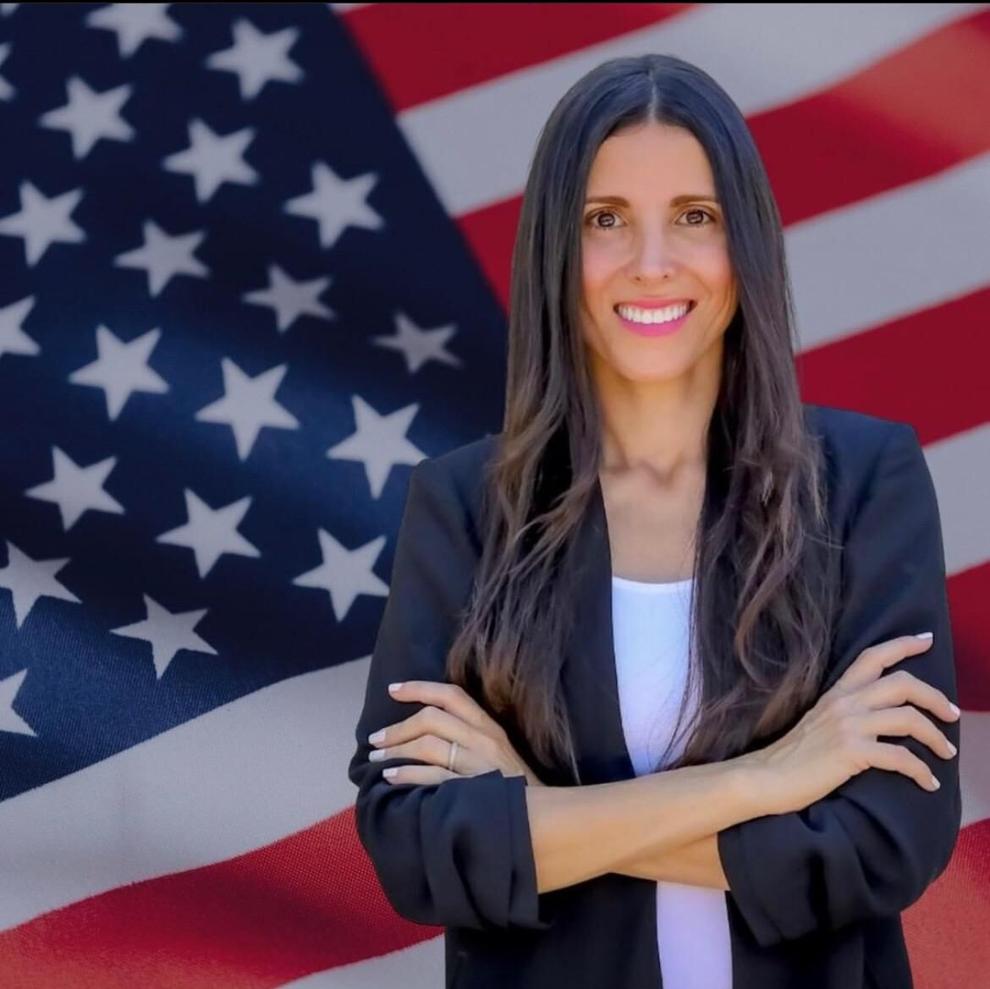 SHIRY SAPIR
Running for: Arizona Superintendent of Public Instruction
Why are you the best candidate for this position?
I am a mother who understands that the failure of the education system cannot be fixed by the people who brought us to this place. We need outsiders with business experience, with life experiences who will make the best decisions for our children. When I served in the Israeli military, I worked with bereaved families, assisting them with logistical, financial and emotional needs. I will do the same for the families of Arizona in my role as the superintendent.
What are the top three things you want to accomplish during your tenure in office?
1.    Remove politics and concentrate on academics. Our children are failing on every level and by every measure. The time spent in school needs to be solely dedicated to instructional time and enhancing the children's academic achievement. We need to repeal Common Core and bring rigorous standards into the classroom.
2.    EVERY Child Read Initiative is a priority for my administration. Seventy percent of the children in Arizona in third grade cannot read at grade level. I will focus on bringing training in phonics to the teachers and programs that concentrate on getting our children proficient readers. For the first three years of the students' life, they learn to read. Then they read to learn. We are failing miserably in getting them to read and therefore they become dysfunctional students for the remainder of their learning experience.
3.    Enhance teacher training so our teachers are the best in the nation. The teacher is the most important component in the success of our students. We must make sure they are well trained, well treated and have an employment environment where they can thrive. The lack of discipline and chaos in our classrooms today make it impossible for the teachers to enjoy their time with the kids. We must reform how the system manages teachers and work on recruiting, retaining and compensating our teachers better.
How does being Jewish shape your political philosophy?
I believe in family and values that center around being virtuous. This country was founded on Judeo-Christian values and I love that about the United States. I believe teaching our children to love themselves, their families and their country is monumental to their success in school and life. Being from Israel, we are taught early on to cherish those values. I will work to do the same here in Arizona.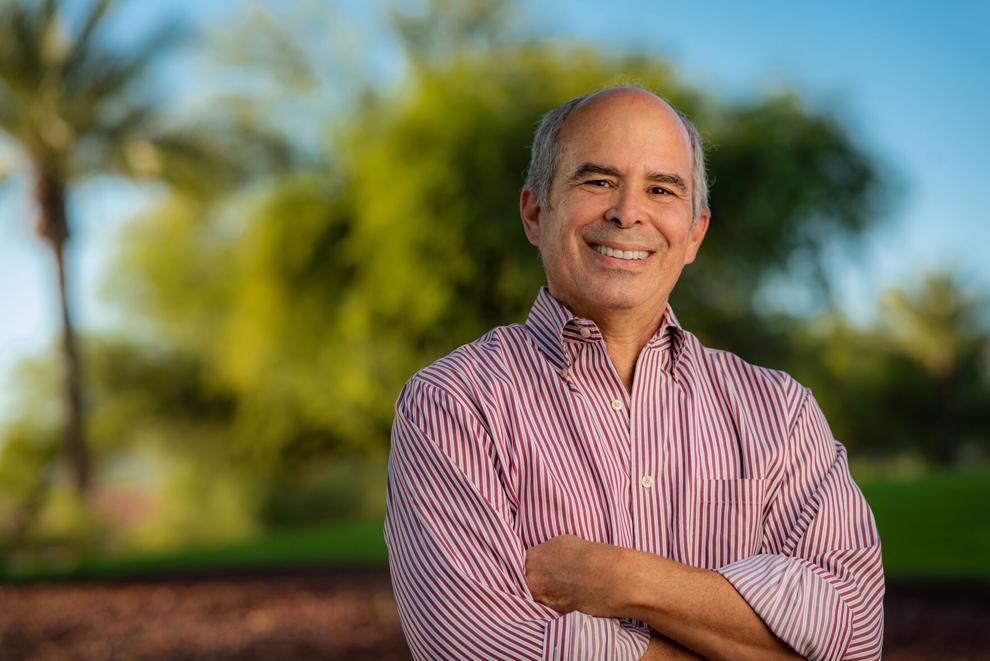 PAUL WEICH
Running for: Arizona House of Representatives to represent District 12
Why are you the best candidate for this position?
For more than 30 years, I have been involved in every major Arizona election from many different perspectives (e.g., attorney, poll worker, journalist, observer, troubleshooter). I have traveled the state to ensure our elections system is running properly, without fraud. As an election law attorney, my experiences and understanding of the laws/systems/people will help us combat attacks on our voting rights and democracy. My skill sets will also assist us in restoring reproductive rights, strengthening public education and addressing so many more important issues.
What are the top three things you want to accomplish during your tenure in office?
Public education: I will work tirelessly to improve our public education system. Our state has an obligation to treat our "public" education teachers, staff and students with respect. Reforming the spending limit (AEL), properly paying personnel and halting the voucher attacks on public school funding are just starting points to improving educational outcomes for our children and grandchildren.
Democracy: Limiting our voting options based on baseless claims of fraud is voter suppression and it attacks our democracy in the process. We can expand voting options while making our systems even more secure. We can improve democracy by making campaign finance and disclosure stronger and we can restore some of Arizonans' direct democracy rights.
Reproductive rights: Our rights and freedoms have always increased, until this year. I will not stop working until we restore bodily autonomy for all Arizonans. I stand with 9 of 10 Arizonans for reproductive freedom; a minority of Arizonans cannot be permitted to use a Territorial-era law to impose their religious belief upon everyone else, and to take away our rights to make our own healthcare decisions.
There are many more priorities that I will passionately work on.
How does being Jewish shape your political philosophy?
Who I am and nearly all of my political philosophy is anchored in my Jewish life. From my lifelong pursuit of justice (justice), to my commitment to our community and our democracy and the rule of law, to my concern for the environment (and our water), my Conservative and Reform rabbis and teachers — and peers — have profoundly shaped me. My parents and aunts/uncles also showed the importance of leadership in the Jewish community. All of this has led me to this moment seeking a position of leadership and lawmaking in our greater community. I look forward to helping our state move forward based on these strong values. JN
In the print version of this article (July 29, 2022), Paul Weich was inadvertently omitted in the list of candidates. Phoenix Jewish News regrets this error.