Andrea Barth knows it's summer when she feels hot in parts of her body she didn't even know could register heat.
"At a certain point, like at that 110 degree range, your eyelids feel hot," she joked.
She is wary of complaining, though. After all, she moved to Scottsdale last summer from Queens, New York for the heat.
"It actually was one of my criteria when we were thinking of where we wanted to move, that the place had to be warm," she said.
Her second summer in, she and her family of 10 cope with Arizona summers by staying inside and, if they're outside, spending lots of time in the pool. Other Jews new to town are finding ways to cope, while longtime residents have a few tricks to share.
One summer hack for an "easy weather reprieve" is to take a long weekend or head two hours North "and a world away" to Flagstaff, where it's cooler, said longtime resident Ariella LaBell.
Gail Stroller Baer recommends buying an inflatable kayak. "Super easy and fun to throw in your car and take on a car ride a couple of hours for cooler temps just a bit out of town. My favorite is Woods Canyon Lake."
For families with young kids, Rachel Gibbs recommends putting ice packs in carseats, and Rachael Don said a visit to Cabella's always worked for her when her kids were little.
"I know it sounds strange, but they have so many cool things to see and it was one of my favorite things to do," she said. " It's a funny outing, but it always worked for us. And they have a fudge shop upstairs, so you can also get them a treat!
Like Barth, Lani Harrison is also experiencing her second Arizona summer. She moved from Los Angeles in 2019. So far, summertime feels like she lives in a frying pan -- with a lid on it.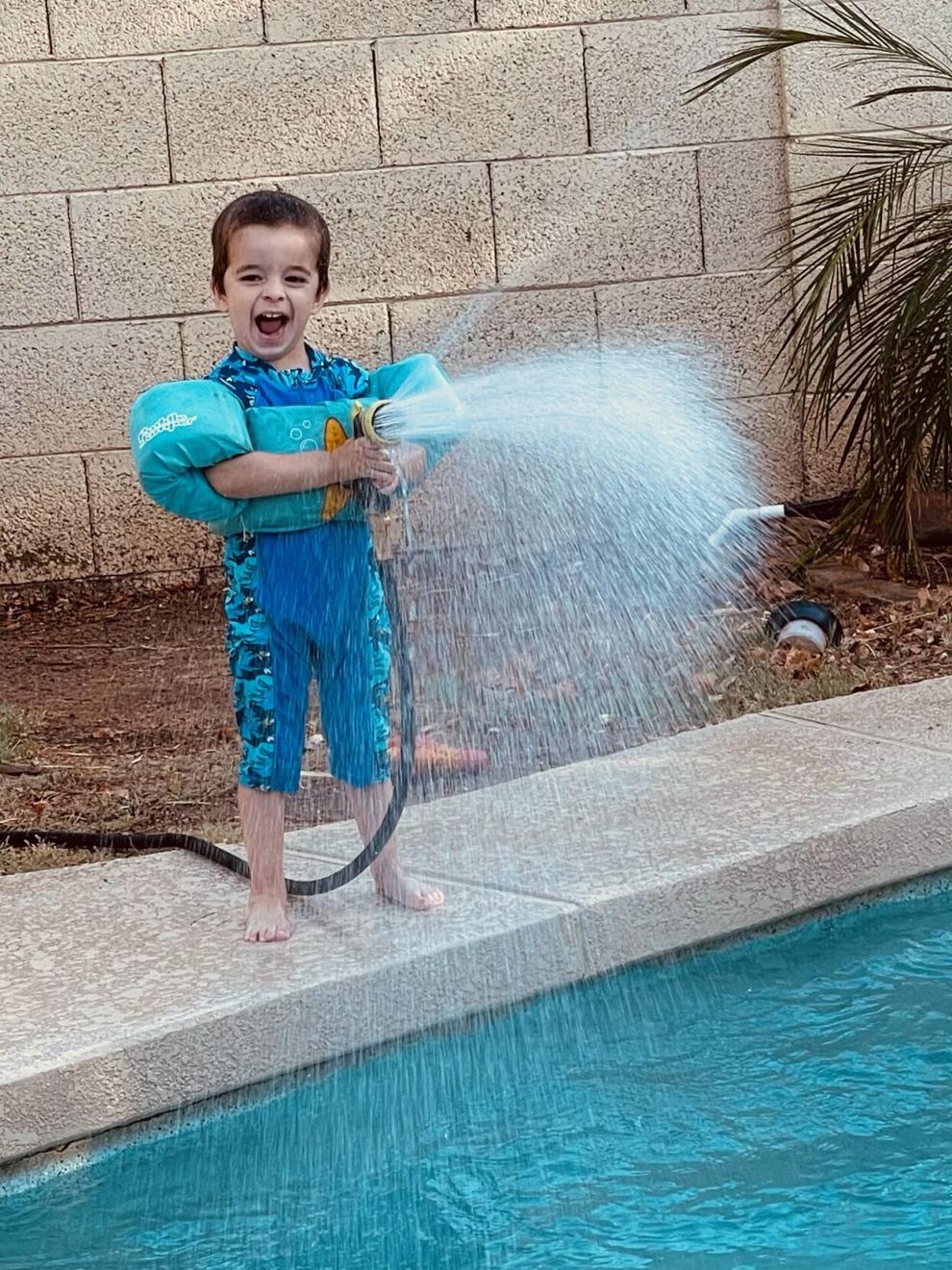 "I hope my body is acclimating to it," she said, noting her biggest challenge is remembering to drink enough water--and reminding her kids to do the same.
She plans to have her kids spend the summer in the pool and in their make-shift backyard splash pad using the hose. And when she has some alone time, she plans to spend it shopping.
It's Caryn Weiss's first Arizona summer, but she already knows what lies ahead for her: shopping, going to the gym and whatever else she can find that's indoors.
"It's almost shocking how hot the air is," she said. If she has to be outside, it's only to go to her car. "You just run."
Weiss moved to Phoenix last November from a Seattle suburb. The heat is kind of like the rain, she said. "What do you do when it rains? You stay inside."
Farah Besharat moved to Phoenix from Los Angeles in early March.
"There's no question about it. It's hot. But, do I like it more than the cold? Absolutely. Do I hate it? No. Do I like walking around in my bikini every day? Absolutely."
She plans to be in the water or water-adjacent all summer.
Longtimer Roz Cierler Seibold finds the Arizona summer heat much more tolerable "than the oppressive heat and humidity where I grew up" on the East Coast. She gradually switched to cotton-only clothing and tries to drink half of her weight in water, and wears sunscreen all year round.
Barth said she almost feels closer to God living in the desert heat--witnessing how creatures manage to survive with such little water.
"Feeling this season and the heat and the intensity is very grounding," she said. "There's so much nature around us here and the heat is just part of it." JN