Max Sussman, 31, spends much of his life advocating for climate justice. As important as the work is to him, however, he worries that it keeps him from being as active in the Jewish community as he would like.
That dynamic shifted a little over a year ago when he met a rabbi at an event protecting Native American land. The two sat together and Sussman learned about Dayenu, a national organization that describes itself as a Jewish call to climate action. Suddenly he found a place where two central aspects of his life could intersect.
Dayenu is reaching out to voters in seven states including Arizona, Florida and Pennsylvania before the general election on Nov. 3. Its Chutzpah 2020 campaign is an effort to talk to Jewish voters about the reality of climate change and methods of combating it with "spiritual audacity and bold political action," said Rabbi Jennie Rosenn, the CEO and founder.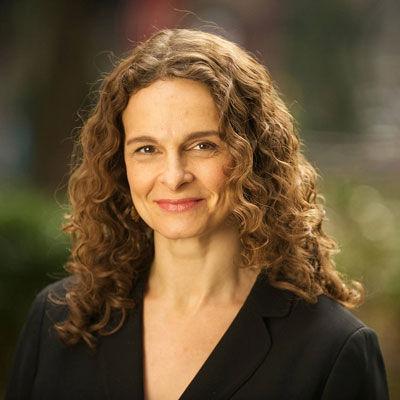 Dayenu is a non-partisan group, and Rosenn stressed that the climate crisis doesn't differentiate between Republicans and Democrats. "It affects us all equally," Rosenn said.
"In the Passover Seder we sing a song, Dayenu," said Rosenn. "In the retelling of the exodus from Egypt we're saying we've had enough. Here too we're saying enough with these kinds of climate-induced wildfires and hurricanes and all of the terrible, terrible impacts. We've had enough."
Sussman is happy to be one of the organization's Phoenix volunteers and is making calls on behalf of the campaign. "Phone banking is not fun, straight up," he admitted. "But being able to call people from my own North Phoenix neighborhood was great."
Knowing he was reaching out to other Jews made the task much more palatable. "There was the automatic connection," Sussman said. "Hopping on a call, talking to people with similar backgrounds felt good. Talking to and doing this with other Jews felt great."
Dayenu's goal of reaching 200,000 voters in central states, including Arizona, was met quickly, and Rosenn's hope is to elect candidates who will begin to meet the challenge on day one of their term.
"Our research suggests that 80% of American Jews are concerned about the climate crisis," said Rosenn. "Arizona polls show that 71% of all Arizona voters agree the federal government needs to do more to confront the climate crisis."
The organization chose Arizona in part due to its active Jewish community. It mobilizes volunteers like Sussman to text and call voters in Arizona. Dayenu initially partnered with Arizona Jews for Justice to assist it in finding local volunteers.
AJJ saw it as a natural partnership, according to Eddie Chavez Calderon, campaign organizer for Arizona Jews for Justice. "We're stoked to join in bringing environmental justice into the conversation when we're talking to voters," he said.
Pointing to the long stretch of triple-digit temperatures this summer in Greater Phoenix, as well as an increase in health issues like asthma that are related to air quality, Calderon said environmental concerns should be one of the primary things on voters' minds as citizens and as Jews.
"We have an obligation as Jews to make sure we protect God's creation and our world," he said.
The Chutzpah campaign is only the first step, Rosenn stressed. The organization's work will go on well beyond the November election.
"This isn't just a one-time thing," Calderon agreed. "It's a start to something."
Ultimately, the organization wants to start Dayenu circles which will keep Jewish voters engaged as climate voters.
That possibility excites Sussman. He attended services earlier in his life at Temple Solel and would like to be involved again. "I want to join fully into the community and participate in social and ritual life," he said. "I want to have that feeling again — that powerful experience."
A Dayenu circle would be one way to keep connected to Jewish people who prioritize climate justice.
Volunteering for Dayenu is only his first step. "I would love to take my experience to other Jews who recognize the need to fight this fight," he said. JN