Jennifer Starrett considers herself an introvert. She's not that comfortable putting herself out there for the world to judge. Taking public stances and sharing images of herself and her family on Instagram is hard.
And yet, she's a social media influencer.
"I created Jew PHX as a way to help connect people to local Jewish life and inspire them to participate however they do Jew-ish life," she posted recently on Instagram.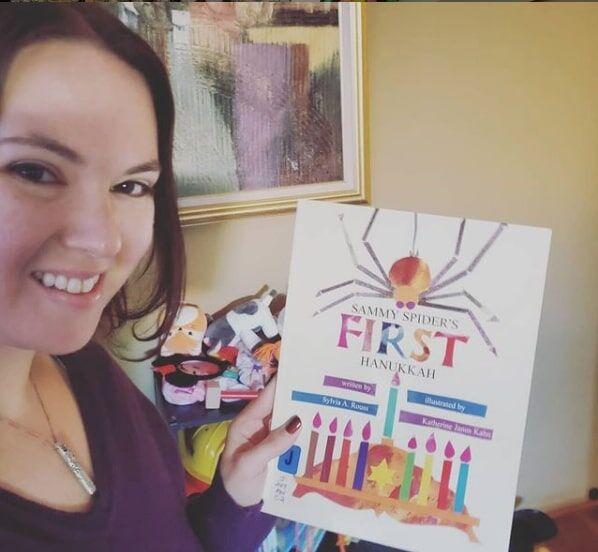 Within the past year her Instagram account, Jew PHX (pronounced "fix"), has grown to reach 2,325 followers, and introverted or not, she is getting noticed. She was one of over 150 people nominated for the 2021 People's Choice Arizona InfluenAZer Awards and is one of ten finalists.
Created by Lindsey Dempsey, founder and CEO of Elite Market Savvy and Arizona Influencer, the award is for the most authentic influencer in Arizona. Starrett is the only finalist focused on the Jewish community.
Starrett started Jew PHX about three years ago as a way to broaden her scope as a marketing professional, but she didn't put much time and energy into it. She was happily employed with events consulting. But right about this time last year, all of that work dried up as the COVID-19 pandemic emerged and upended daily life.
"I really started channeling my energy and time into the blog and social media," she said. "It's helped me connect with different local business owners, other influencers and bloggers."
And she's been using those connections on behalf of the Jewish community — helping to create buzz for local Jewish businesses, highlighting those working to uplift the community and publicizing events by different Jewish organizations, such as PJ Library, which helps families build a Jewish library and organizes activities and events.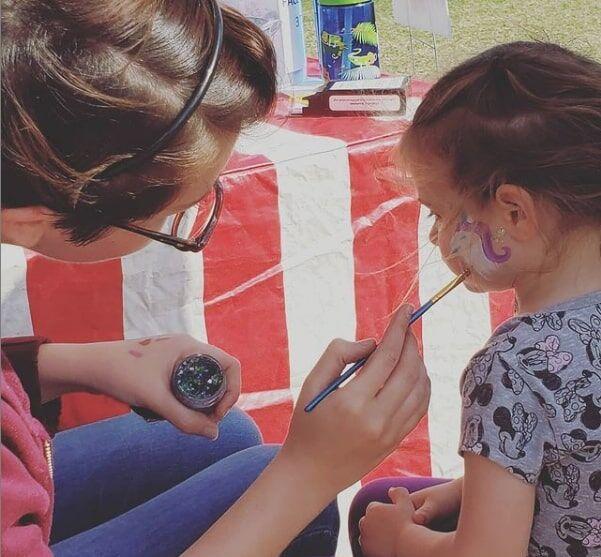 "She is amazing on Instagram," said Marcy Lewis, PJ Library-Phoenix's program director. "Her posts are informative, creative and fun." Lewis likes learning about new restaurants and fun places to go on Jew PHX. The two formed a "natural partnership" a few years ago. "We both want families in Phoenix to have access to Jewish living."
And while being in the spotlight doesn't come naturally to Starrett, she put a lot of intention into building her social media footprint over the past year. "It took me a very long time to be comfortable with being the face (of the brand), like an influencer has to be," she said.
Her first step last year was to take a month off of social media to determine how she wanted to use Jew PHX on Instagram. She decided, for example, that she would need to create boundaries. One critical boundary is trying to stay away from her phone and social media from the time she lights candles on Shabbat until Saturday evening.
"I've found the time away from social media really helps me stay more connected with my intention for it, rather than being on it all the time," she said.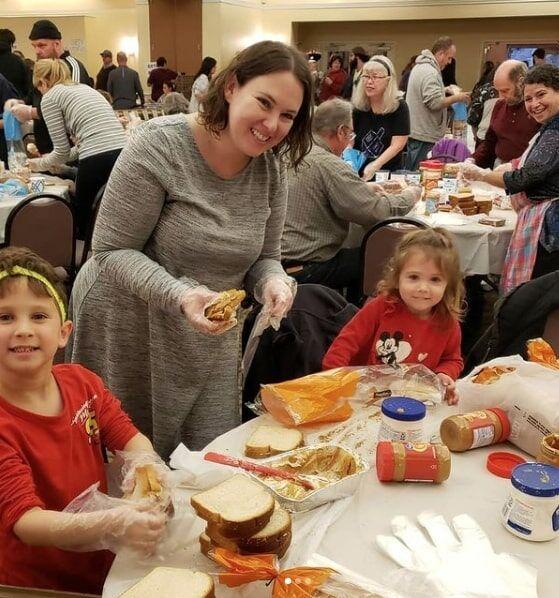 Once she got used to the idea of putting herself out there as the brand, Jew PHX took off, she said. "People like seeing faces, so putting myself into my social media, I think is super important," she said.
She also learned to stay true to herself. Jew PHX is her voice and "I think people have really grown to appreciate that," she said. If she is promoting something, for example, her followers know it is her personal recommendation.
Starrett doesn't know who nominated her, but she was excited when she found out.
"If I am chosen as the winner, I will do my very best to represent the Jewish Phoenix community," she said.
This is the first year of the InfluenAZer Awards.
"The popularity of becoming an Influencer is at an all time high, but it's the authenticity of an influencer that matters most," Dempsey said. "At Arizona Influencer, we connect the Arizona community through creatively charged conversation and campaigns, and we wanted to celebrate the local influencers who are passionate about connecting with others through their online platforms."
The winner of the awards will be announced in mid-April and Dempey declined to offer any insight on what the award entails. "This is a surprise!" she said. JN
To cast your vote for the 2021 People's Choice Arizona InfluenAZer Awards, visit arizonainfluencer.com.