Janet Arnold Rees never really entertained the idea of retirement. She didn't need to. She embodied the adage that if you love what you do, you will never work a day in your life. And through all her various jobs — teacher, preschool director, entrepreneur, theatre producer and social worker — she put the Jewish community first.
"Community was the theme of her life," Tom Rees, her husband, told Jewish News.
"She didn't look at her work as if she was clocking in in the morning and clocking out at night," he said. "If someone needed something on the weekend, it was fine. It's who she was, not just what she did. She followed her passion and she loved helping people."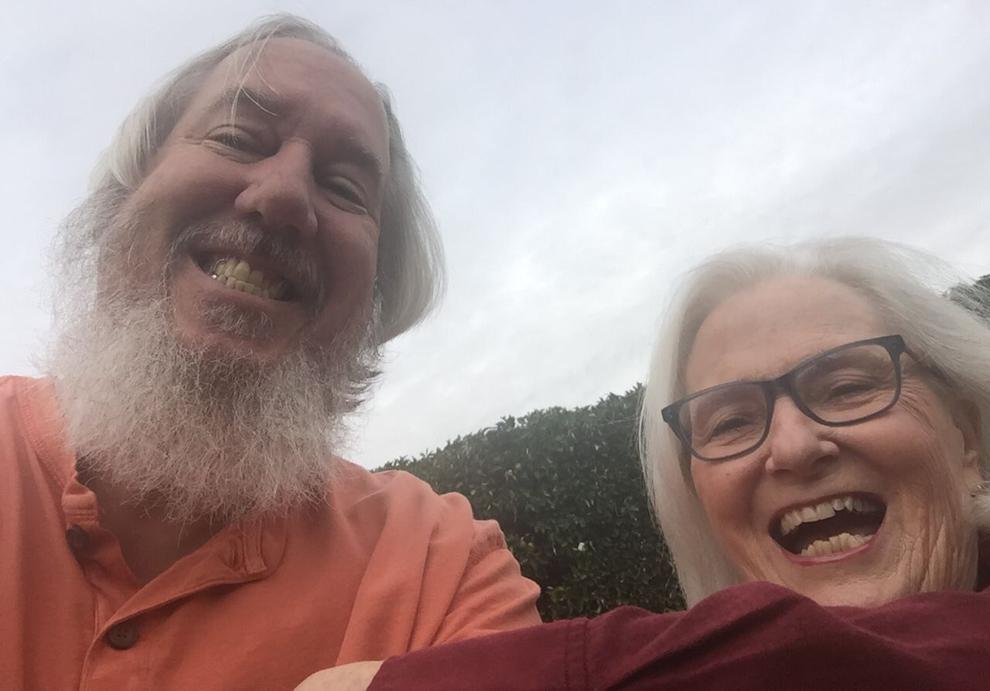 He suspected she would likely work well into her 80s because of the joy she derived from it. "It was never about salary or money," he said. "It was always about how she could help — an amazing trait."
But his supposition will sadly not have the chance to be realized. Janet, senior concierge and creative aging coordinator for Jewish Family & Children's Service, founder of Arizona Jewish Theatre Company and devoted friend to Greater Phoenix's Jewish community, died on Tuesday, Nov. 23.
She was diagnosed with idiopathic pulmonary fibrosis in September. It is a serious lung disease that offers a poor prognosis, and despite her natural vigor and general good health, she declined suddenly, checked herself into the hospital four weeks ago and never left. She was 73.
People were shocked and saddened to learn of her death. Several turned to social media to express their heartbreak, calling Janet a "stalwart" and "an integral part of the community." Adjectives like "fabulous, kind, caring, admirable, special and a force," were used liberally.
Several people said they had seen Janet as recently as September, and she seemed her usual cheerful and upbeat self.
"She was such a bundle of creativity, energy and constant enthusiasm," Gail Baer, JFCS' vice president of philanthropic services, said. "I assumed when she went to the hospital, she would quickly recover."
Myra Shindler, Bureau of Jewish Education of Greater Phoenix's executive director, said learning of the loss was "disheartening. We just ate lunch together in my office maybe two months ago. She was always so positive and had a beautiful energy."
Janet was born in South Bend, Indiana, the youngest of six children of Harry and Esther Shcolnik. The family moved to Phoenix in 1957.
"I'm a shirttail cousin to Rabbi (Albert) Plotkin," Janet, whose family became members of then-Temple Beth Israel, told Jewish News in 2007. "He was the first one to meet us when we got off the train when we moved here." Plotkin and her father were two of the only Jewish alumni of the University of Notre Dame, and Janet made sure that her two sons, Josh and Mason Arnold, were aware of those and other family details.
"We had a big family and she went above and beyond to make sure we all stayed connected, especially as we got older and moved away," said Josh Arnold. He lives in Madison, Wisconsin while his brother lives in Maui, Hawaii.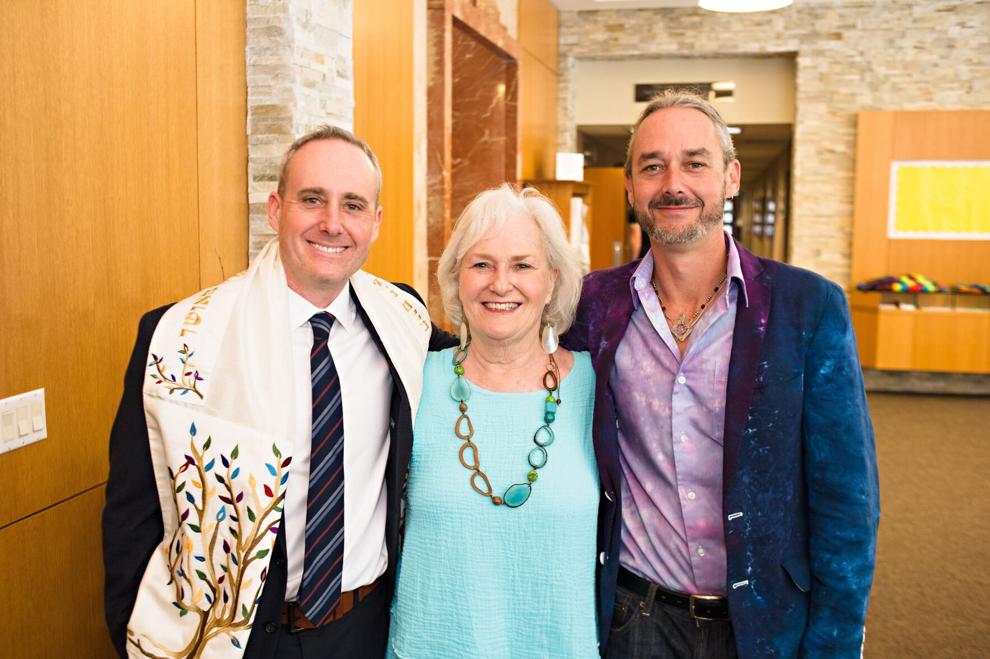 After earning a master's at Arizona State University at 21, Janet taught English at Glendale High School, married her first husband and had two sons. "She was creative, intuitive and when she loved you, you felt like you could do anything in the world because you had her behind you," Josh said.
Janet prioritized her family connections, but she also loved making connections among the Jewish community, where she was nearly ubiquitous.
"Connect is the word you use with her," Tom said. "She loved to do that. She laughed that she was an old-fashioned switchboard operator, because she connected everyone with everyone and took great joy in that."
Janet held a variety of positions in different Jewish organizations over the years; she was an associate editor of Arizona Jewish Life and sat on the board of directors of the Greater Phoenix Jewish Film Festival and the Arizona Jewish Historical Society, in addition to founding the Arizona Jewish Theatre Company.
Martin Shultz, who also has a long résumé of civic and Jewish communal involvement, knew Janet from the time the city's Jewish Community Center was on 16th Street and Camelback Road. He was chairman of the JCC's board more than once and "had a reputation for raising money in the Jewish community," he said.
Thus, when Rees had the idea to start a Jewish theatre company, it was Shultz she turned to.
"She came to me and said, 'Here's what I want to do.' And she did it, and she was passionate about it," Shultz said.
He and his wife were season-ticket holders and enjoyed many performances over the years. He said "extraordinary" was the only word to describe her achievement. "It was an extraordinary commitment," he said. "She did it for 25 years, and the quality was excellent. It was mostly a labor of love."
Janet once quipped she didn't even know there was such a thing as Jewish theatre, so founding AJTC wasn't on her radar until the late 1980s. She was cast in a show at the now-defunct Glendale Little Theater, directed by Bob Walters. When he asked her to be part of another play, she declined but helped him get rehearsal space at the JCC.
"He called to thank me for getting the room," recalled Janet. "He said, 'I found a book of three Jewish plays (by Israel Horovitz), and I'd like to direct one as a gift back to the Jewish community.' So I read these plays and I said, 'Let's start a Jewish theater.'"
Meanwhile, she was accepted to ASU's law school, but decided the community needed a theatre more than another lawyer, according to Josh.
"I thought, 'lawyer? actor?' Well, lawyers don't have any fun, so I started the theater. I always thought I could run a trucking company if I had to," she told Jewish News in 2007. Josh said that sentiment encapsulated so much of who she was. She didn't have a business plan, but she did have good intuition and instincts. "She just figured out what needed to be done, and she got it done," he said.
Janet also learned about the Association of Jewish Theatres (AJT). "I didn't have a clue. I made a call and they were having a conference in New York City, which I went to. Now I had a network of people. Not only was there the Horovitz work, there was this whole world out there." She later served as president of AJT for a time, too.
As this was unfolding in 1987, Janet also celebrated a joint b'nai mitzvah with Josh, which Plotkin officiated.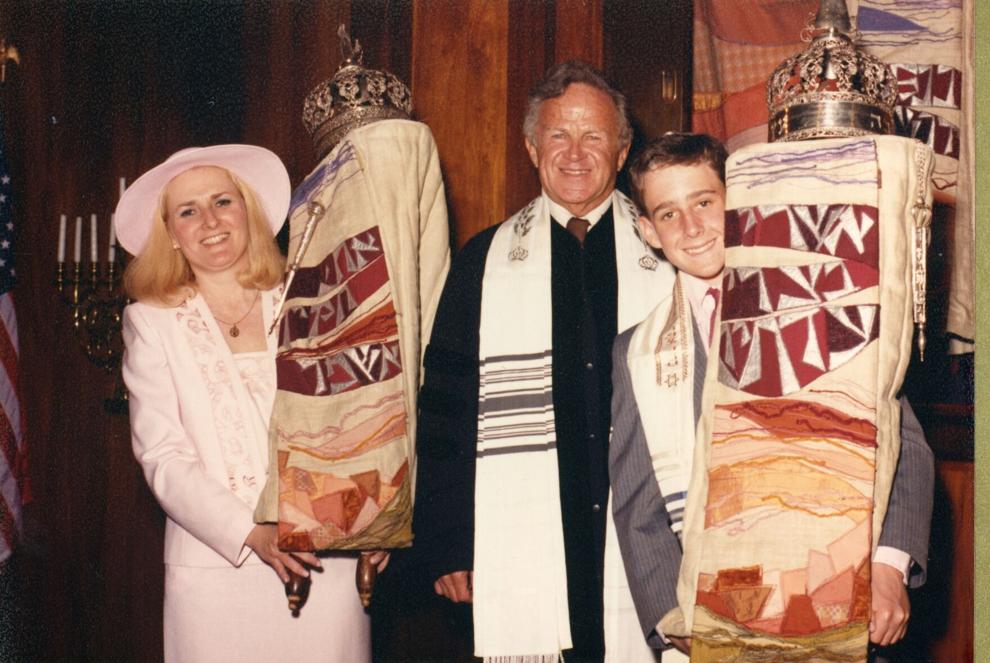 "It was such a joy because she wasn't able to have a bat mitzvah growing up," Josh said. "It was an opportunity for her to reconnect with her Jewish education and Jewish roots. I recall being up on the bimah with her singing one of the prayers together. I remember how joyous it was to be able to have that duet with her, almost like a performance."
Performing came naturally to Janet, but even with all her success over 25 years of running AJTC, the theatre she had worked so long and so hard for finally closed its curtain in the summer of 2012 due to a lack of funds.
"I didn't see any avenues of money that could come in. I couldn't do this anymore. It just seemed to me that it was time," she told Jewish News then. It was a painful decision.
"It's hard. I'd put this up against a divorce or a death any day," she said.
But that was not the end of her career in the Jewish community by a long shot and she continued to be a key player in making connections. Leisah Woldoff, writer and editor at Jewish News for 17 years, testified to that, saying "she was passionate about connecting people and always willing to provide resources when asked, and she did it with kindness and humor."
In 2019, Rees found a Jewish News article from the 1990s in which she was featured.
It had quoted her as saying that her dream was "to develop cooperative Jewish leadership emphasizing needs in Jewish education and social services, utilizing theater and the arts to promote and preserve pride in our cultural heritage."
More than 20 years later, she asked, "Do you want to know what's funny? That's still my dream. It hasn't changed at all."
In continued service of her dream, Janet was hired by JFCS in 2015 to head its then-new Senior Concierge program. Her job was to network with senior centers, independent living facilities, synagogues and Jewish agencies. Until the COVID-19 pandemic, she was posted at the Martin Pear JCC where she also answered walk-up requests and introduced seniors at the facility to the program.
Ellie Schwartzberg, JFCS' vice president of older adult and Jewish community services, knew of Janet's work at the theatre and elsewhere and was excited when she applied for the job. "As soon as I interviewed her I knew she would be perfect," Schwartzberg said.
Janet's intelligence and enthusiasm were key to the work. She created a database and always went the extra mile to find necessary resources, in addition to giving JFCS more visibility with her aptitude for publicity.
And Janet's tenacity was legendary, Schwartzberg said. "If she had an idea she kept pushing until it came to fruition; if there was a blockade, she would find a way over it to achieve her goal."
During the pandemic she was an early adopter of Zoom, and though her clients ranged from 65 to 93, she helped them use technology platforms and didn't let others skepticism dissuade her from offering programming for Holocaust survivors on Zoom. She believed they could do it, so they did too.
When JFCS added the Creative Aging program to her plate, she proved to be the perfect fit, Schwartzberg said.
That's where Susan Guzman really got to know Janet after having met her years earlier in the theatre. Everyone loved watching Janet perform, Guzman said. "She just loved to have a good time. She wasn't afraid to mess up. She was just great, and she was a wonderful actress." She noticed Janet offering voice lessons and suggested that she form a choir for seniors and offer it as a Creative Aging class. "That's how the Sunshine Singers came to be," Guzman said. Her only regret is that Janet won't get to perform with them now that they're rehearsing in person once again.
Janet made a big impression on all the ranks of JFCS.
Kathy Rood, manager of JFCS' Jewish programs, knew of Janet before she took the job as "this dynamic, creative individual and the potential of what she could bring to the agency." The two worked together closely and when Rood had the idea for Memory Cafe, a service for people with cognitive impairment and their care partners, "Janet was really the one that helped to move it forward in an artistic way."
For Rood, there's no replacing the kinds of ideas and connections Janet could offer. "There will never be another Janet," she said.
Jennifer Brauner, director for JFCS' Center for Senior Enrichment, echoed that sentiment. The two always bounced ideas off one another but it was during the pandemic when their relationship deepened into a true friendship, Brauner said. While CSE went on hiatus for many months, Janet kept her apprised of all the goings on and when she added virtual programming, Janet was her "biggest cheerleader." She worked hard to promote Brauner's programs and "was like my ghost writer getting the word out in the community," she said.
In July, Brauner wasn't ready to go back in person, but Janet was and she led the once-a-week in-person program for CSE. She told Brauner, "I need my people and I need to feel complete again."
As much as Brauner valued Janet as a colleague, it's her friendship she'll miss most. Janet was often the first call or text of the day. Then, a week before she died, Janet sent her a text saying simply, "I'm thinking about you," with a heart emoji.
She is survived by her husband, Tom Rees; her sons, Josh and Mason Arnold; her sister Linda Ratcliffe; her sister-in-laws, Noreen and Bonnie Shcolnik; her ex-husband, Charles "Chick" Arnold; her emany nieces, nephews and cousins; and her dog, Buddy. JN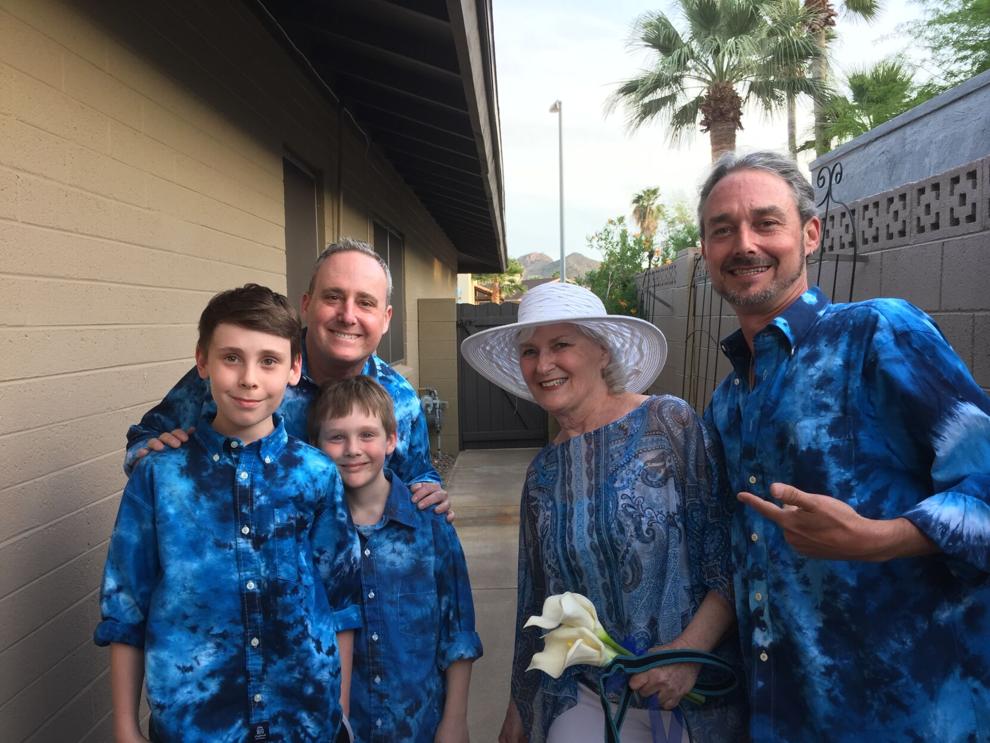 Family and friends have established a philanthropic fund in Janet's name at the Jewish Community Foundation of Greater Phoenix. The Janet Arnold Rees Fund at JCF is dedicated to honoring her legacy by supporting causes she held dear over a lifetime of service to the community, to her friends and to her family: Jewish arts and education, theatre, creativity and innovation in supporting people of all ages, of all religious affiliations or no affiliation.
Contributions may be made online: 
The Janet Arnold Rees Fund at the Jewish Community Foundation Foundation 
Or by check:
The Janet Arnold Rees Fund at the Jewish Community Foundation
Jewish Community Foundation of Greater Phoenix
12701 N. Scottsdale Rd., Suite 202
Scottsdale, AZ 85254
480.699.1717