Isabell Kondkhorov, 16, loved her CTeen chapter in Newton, Massachusetts. She even decided to stay as a member once she had moved across the country to Phoenix. Now a sophomore at Pinnacle High School, Kondkhorov is part of three chapters: Newton, Gilbert and the newly-formed Phoenix chapter she helped to start.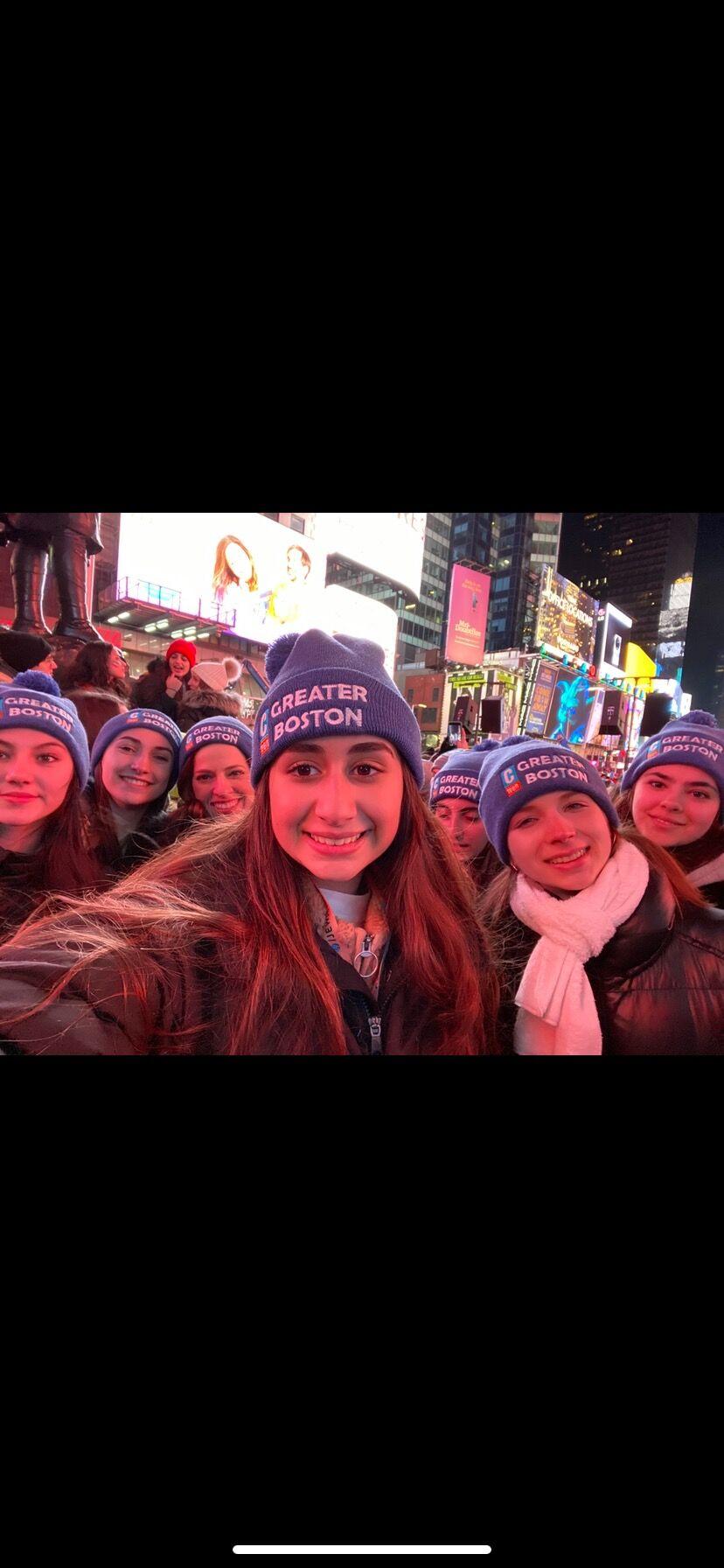 CTeen, the Chabad Teen Network, is a global organization with more than 600 chapters in 37 countries across the world. Its goal is to connect Jewish students and inspire Jewish learning, said Rabbi Tzvi Rimler, director for the new chapter. Rimler moved from directing the Chandler chapter, and Rabbi Mendy Deitsch has taken the reins there.
The new chapter in Phoenix will fill a big need, he said. There are at least six different public high schools within 10 miles of him, "with a number of Jews in each one and nothing being done in a Jewish sense to make them feel part of the community," he said.
The chapter's first event on March 18 will feature good food and ice breakers "to help the teens get to know each other and set a great vibe," he said, via email. All that will be followed by a "grand minute-to-win-it tournament" with a grand raffle and games.
Typically, CTeen looks for cities that can use a chapter "to invigorate the masses," Rimler said. The organization lets Jewish teens know they can do something "Jewishly" with their lives and for their communities, he said.
Right now, Rimler is getting to know the Phoenix students. He sees a lot of enthusiasm and excitement among them already, and said they're learning what it means to be Jewish. CTeen events also give students from different schools an opportunity to discover just how many Jewish teens live nearby.
"When they come to our events, it's cool for them to see Jewish kids they wouldn't know otherwise because they don't go to the same school," he said. He worries that a lot of kids don't even know who the Jewish students are in their own schools.
"CTeen gives these teens a home and gives them support," he said.
Kondkhorov agrees. She initially joined the Newton chapter because her older sister had taken part. But soon she was all in. Now she's excited to be in on the ground floor of Phoenix's chapter.
Before COVID, she attended CTeen's last international Shabbaton in New York where thousands of teens descend on the city to study, pray and enjoy a few days together. She had three days of fun and came away with many new friendships that she still maintains.
"It's eye-opening to see how many Jews you can be friends with and are your age and just as curious as you are," she said.
"It's such an amazing program," she said about the Shabbaton. "If you go, you're going to make so many friends. The people will be part of your family." She still texts and calls the friends she made from California, France and Israel. "They're always blowing up my phone!"
The trip also afforded her the chance to get to know kids in Gilbert because she ended up on the same flight home with them. That cross-country flight got her involved with Gilbert's chapter.
For Kondkhorov, CTeen is both something social and an opportunity to learn about Judaism. She likes texting "Shabbat Shalom" to friends she's met as well as praying with other Jewish teens and lighting candles. Even with COVID restrictions, she said the programming is worthwhile.
"They're awesome and on top of their stuff on Zoom," she said. "Kids in group chats are always active."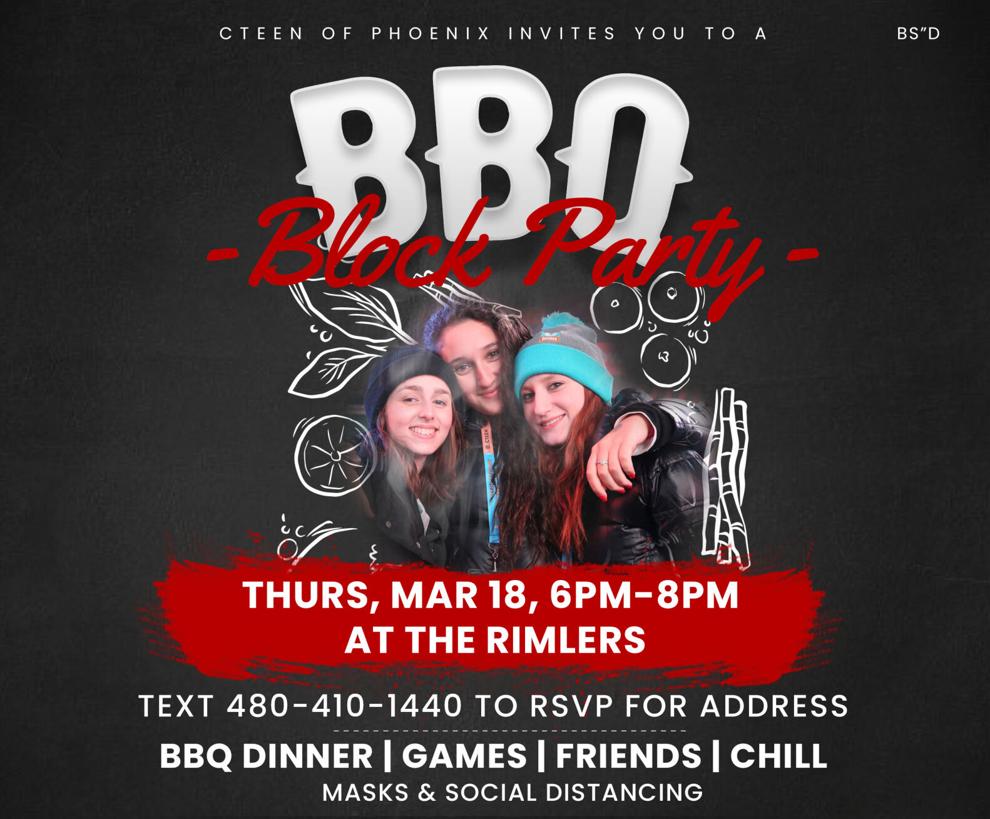 Rimler said the new chapter's goal is to be totally up and running by the time kids are back from spring break. The first event falls on Kondkhorov's birthday, and she will likely share the idea of a food club with cake. "Everyone loves food," Rimler said. Sharing food, both preparing and eating it, is an easy way for teens to get comfortable with one another.
And that's CTeen's primary goal: getting kids to know one another. After that, Rimler and other leaders will encourage teens to come to more programs and meet kids in different schools in order to deepen their connections to Judaism and the community.
Kondkhorov is ready. She's already telling every Jewish teen she meets to come and join the fun. JN