Fredric M. London has a two-car garage and a two-car carport at his Gilbert house. All of those spots are reserved for Brass Era cars and other classics that catch his eye.
"My interest in cars and everything else I collect is based on history," he said. "Looks are nice, but that's not my driving passion."
He's got a Horseless Carriage, a 1913 Model T, an 1898 Gasmobile and, until about a year ago, he had a 1953 Buick Super, too.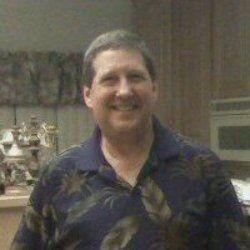 Despite its clean engine, it was covered in rust. London bought the Buick in 2008 with plans to restore it. "But I couldn't get anybody to do it; nobody was interested," he said. London asked Chabad of the East Valley Rabbi Mendy Deitsch if he could use it. That's when he learned about Chabad's Jewish Car Donation program.
"That was the place I wanted to donate. There's no question of this or that — it was Chabad," London said. "Chabad is a very worthy organization. They care about all Jews, they are good at teaching Judaism and I just really like them as an organization."
London is among about a dozen locals who have donated cars to Chabad within the past year or so. Chabad also accepts RVs, boats, trucks, vans and trailers.
"We want to help the people that need it," said Rabbi Zalman Levertov, head of Chabad of Arizona. If a donated car runs safely, it will go to a family, staff or volunteer in need. Otherwise, the cars are sold whole or for parts with proceeds supporting general operation costs.
People donate cars for a few reasons: it's worth more as a charitable donation, it's being replaced or just for the love of Chabad.
London received a tax benefit for donating the car — a few hundred dollars — but it was more of a nice bonus than a motivating factor.
"I thought it would be kind of nice to have the tax deduction, but I figured I can't make anything out of it. Let me give it to an organization."
Deitsch said he ended up selling it to a company that restores old cars. "They were happy to buy it from us, and we were able to put the funds to good use," he said.
Not everybody who donates is eligible for a tax credit, though.
The Tax Cuts and Jobs Act of 2017 raised the threshold at which itemizing deductions results in a greater benefit than the standard deduction.
Seth Rosenberg, CEO of Ability First Financial, a tax planning and mitigation financial planning practice, said tax incentives aren't top of mind for most altruistic donors anyway.
"The reality is that most donations are driven by a civic, social and religious responsibility long before the tax implications," he said.
Michael Freeman, who lives in central Phoenix, didn't even consider the tax implications when he donated his Hyundai Tucson earlier this year to Chabad-Lubavitch of Arizona.
"So many of the Chabad rabbis have made a tremendous positive influence in my life, my family's lives and lots of other people," he said. "So I try to help as much as I can. I cannot give a million dollars, but I could certainly give a car that I am no longer going to be using that I think they can put to good use."
Freeman has four kids and it was time to retire the SUV that had served him and his family for the past handful of years. It was drivable but needed repairs costing more than the car was worth, he said.
Rabbi Dov Levertov, co-director of Chabad of Arizona's Aleph Bet Preschool and Kindergarten, said he ended up selling the car to a person who could fix it up himself and use it. He doesn't remember what it sold for, but the proceeds went to support general operational costs, he said.
Freeman said he knew that Chabad of Arizona accepts donated cars, because he remembered seeing it a few times in a weekly newsletter.
Dov Levertov said the program doesn't have heavy advertising. Other than the newsletter mention, the initiative is spread through word of mouth.
Deitsch said it's always a challenge to let people know "everything that we do." Still, he estimates Chabad receives six or seven donated cars on average per year. "They come in all shapes and sizes," he said.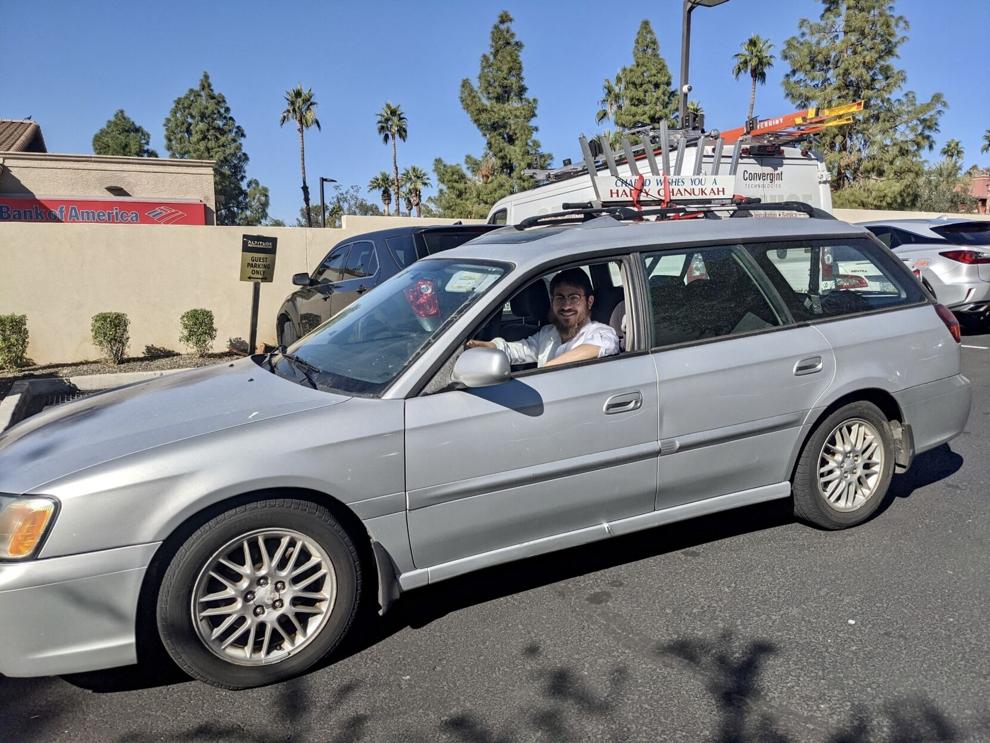 Rabbi Tzemach Gelman doesn't know the people donating cars to Chabad, but he is grateful for them.
He and his family moved from New York about a year and a half ago to work as teachers in Cheder Lubavitch Arizona. "We were interested in moving on to another place where we can make a difference and help grow," he said.
Before he moved here, he received a text message from a school administrator asking if he needed a car, and if he did, there might be one available from Chabad.
"That was the most perfect thing to hear," he said. He got in touch with Dov Levertov and "he said, 'it's all yours, just come and pick up the keys, get the title transferred to your name and keep it.'"
He picked up the Subaru Legacy — he thinks it's either a 2003 or 2004 — and he is grateful to drive it daily. He ended up also needing a second car, because he and his wife work different hours.
"But this was a lifesaver for me. I wasn't in a position where I was able to buy two cars, so one of them I bought and one of them I got, and that was just amazing." JN