Rabbi Dovie Shapiro of Chabad of Flagstaff hopes people realize they have the opportunity to wake up to a beautiful mountain view this Passover. And the bonus is they will only be a hop, skip and a jump from one of the seven natural wonders of the world: the Grand Canyon. The fact that the space was custom built to accommodate Jewish guests, Shapiro suspects, will be a big draw for those looking for kosher food and religious services.
When Shapiro and his wife, Chaya, first envisioned the Molly Blank Jewish Community Center in Flagstaff, they saw the potential for a hospitality suite for traveling groups or a Shabbaton in a scenic locale.
Phoenix-based Penina Allison Meyer stayed in the hospitality suite with her husband and two kids — ages 5 and 6 — during Sukkot last October. She learned of the center's overnight offering when she stayed there as a guest during its grand opening in September 2019.
A few months before it opened, the construction site was vandalized with anti-Semitic graffiti. But Flagstaff's Jewish community wasn't deterred by the incident and neither was Meyer.
She's been back a few times since for Shabbat and other occasions.
"There is a gorgeous mountain view right outside," she said. "Arguably the best feature for a family is the playground located right outside the door."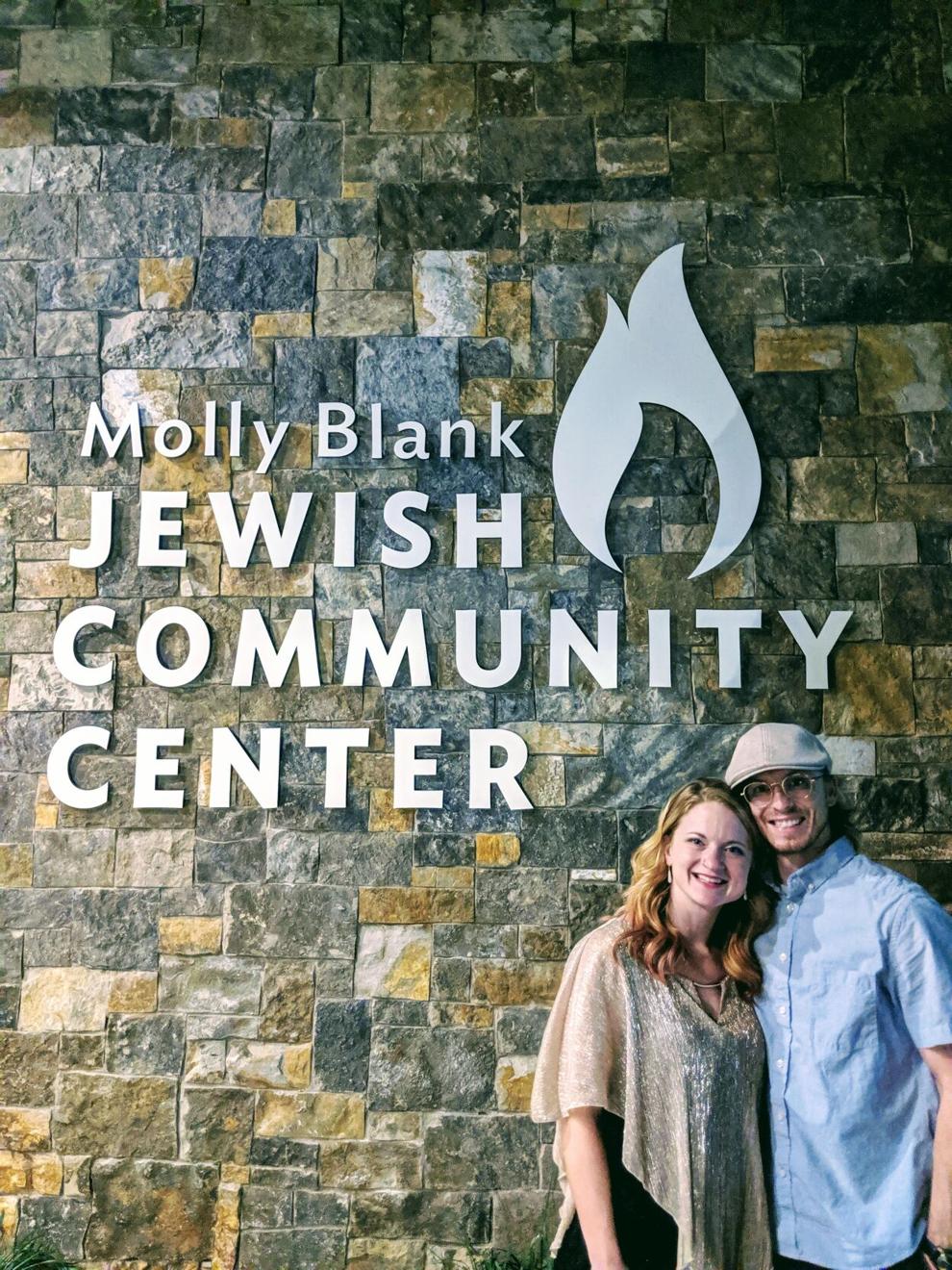 The center's hospitality suite, which can host up to 20 people at once, has ended up serving a broad range of travelers. The Grand Canyon is less than 2 hours away, and Sedona is even closer.
"We have travelers that come from all over the world," Rabbi Shapiro said.
With kosher food available, he sees the center as the perfect destination for the upcoming holiday. Passover tourism has grown in popularity as more families decide to skip the scrubbing and cleaning that comes with the eight-day holiday and go somewhere that has already been de-chametzed.
"Passover is a big undertaking," Shapiro pointed out.
Chef Haim Leibowitz from Cleveland will be preparing all of the kosher food, even providing food to go for families who may be doing a day trip or for kosher travelers in general. He will run a pop-up restaurant March 30-April 1, offering breakfast and lunch for pick-up from 8-10 a.m and dinner from 6-8 p.m.
Raphi Bloom, co-owner of TotallyJewishTravel.com, a Kosher travel website, said Passover tourism has grown exponentially over the past 10-15 years. It is becoming more global, having spread from Israel, the U.S. and Canada. He said Passover vacation packages run the gamut from being low-key, retreat-style weekend getaways to 10-day luxurious expensive and "glitzy" stays.
He isn't surprised that Flagstaff is joining a solid market for Passover vacations at national parks, especially given its proximity to the Grand Canyon. "That definitely would appeal to people who may not want the cost, or the glamour or the glitz but still want to get away for Pesach and be in a Jewish environment," he said.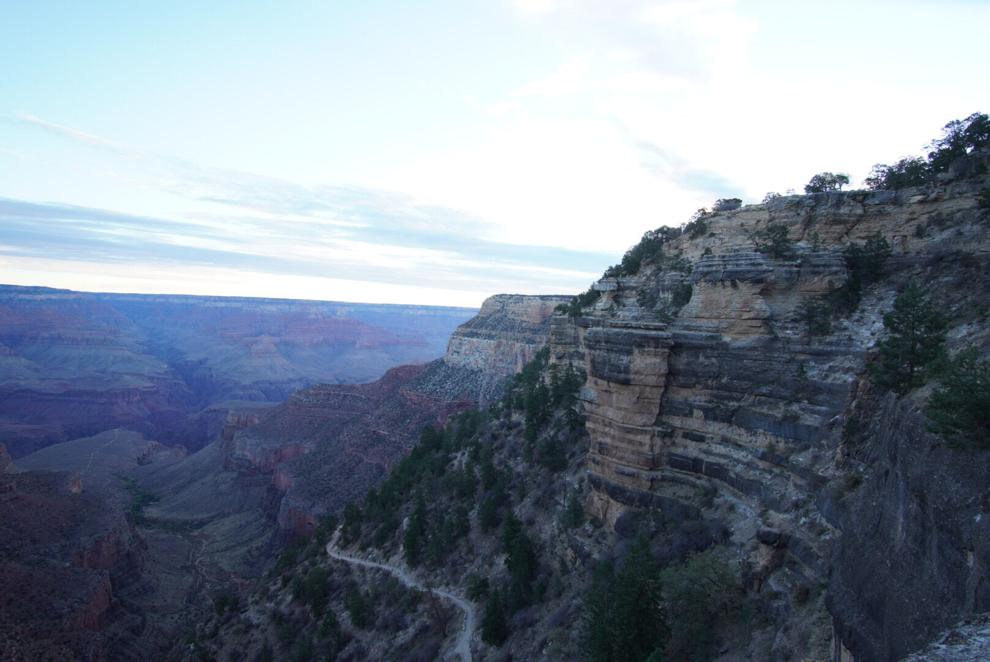 Chabad of Flagstaff has blackout dates on Airbnb that are linked to Jewish holidays or busy seasons for kosher travelers, ensuring people who need the kosher and religious amenities have first dibs. During any part of the year, people can book the suite directly through Chabad of Flagstaff instead of Airbnb in order to avoid the latter's booking fees.
Even though the space was built to accommodate Jews, travelers of all backgrounds have come across the Airbnb listing and stayed in the suite. The cost on average is $320 per night on a weekday and $360 per night on a weekend, depending on the season.
Alysa Greenberg, who manages the hospitality suite for Chabad of Flagstaff, said the space itself is "neutral" and it is possible that a visitor wouldn't know they are in Jewish space. "We have had groups of people stay the night before their big hike into the Canyon, or the night before they go on a big rafting trip," she said.
Greenberg has helped Chabad's space earn a "Superhost" status on the Airbnb listing, a ranking that Airbnb awards to listings that meet high-performance criteria every quarter, including a 1% cancellation rate or lower, and a 4.8 overall rating. "We have gotten a lot of great feedback," she said. "A lot of people compare it to a high-end hotel."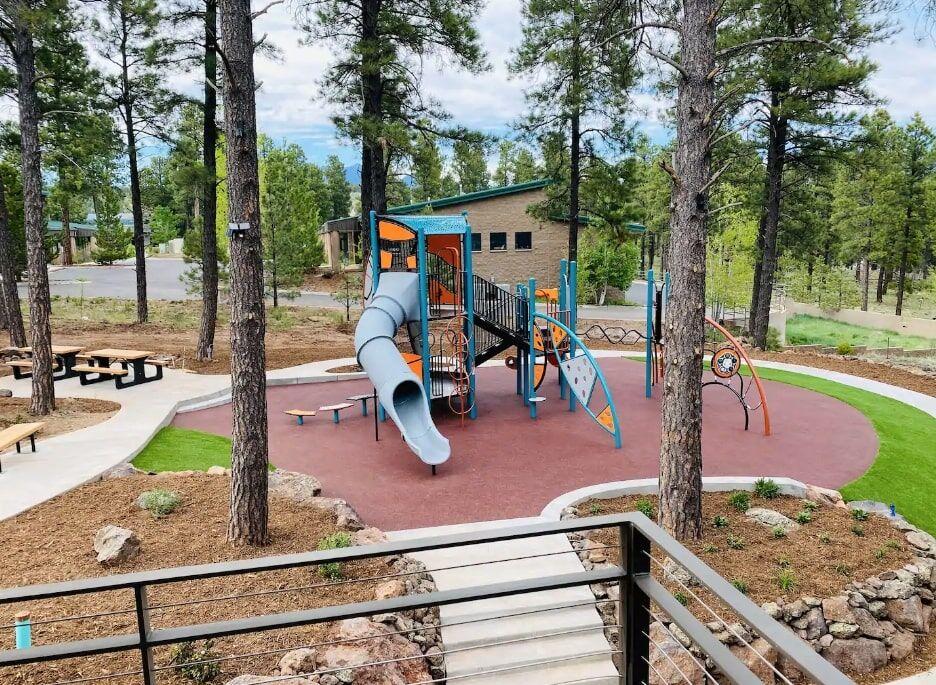 The status is buoyed by positive Airbnb reviews such as, "One of the most comfortable beds I have ever slept on. Very clean and welcoming space. Highly recommended and would eagerly stay here again!" and "Great place for a big group, very clean and in a great location."
Meyer doesn't know when she'll be back, but "it will definitely be this year. We can't stay away for too long," she said. JN