Chabad at Arizona State University hosted its annual Chanukah Extravaganza on Tuesday, Nov. 30. Attendees called it a success.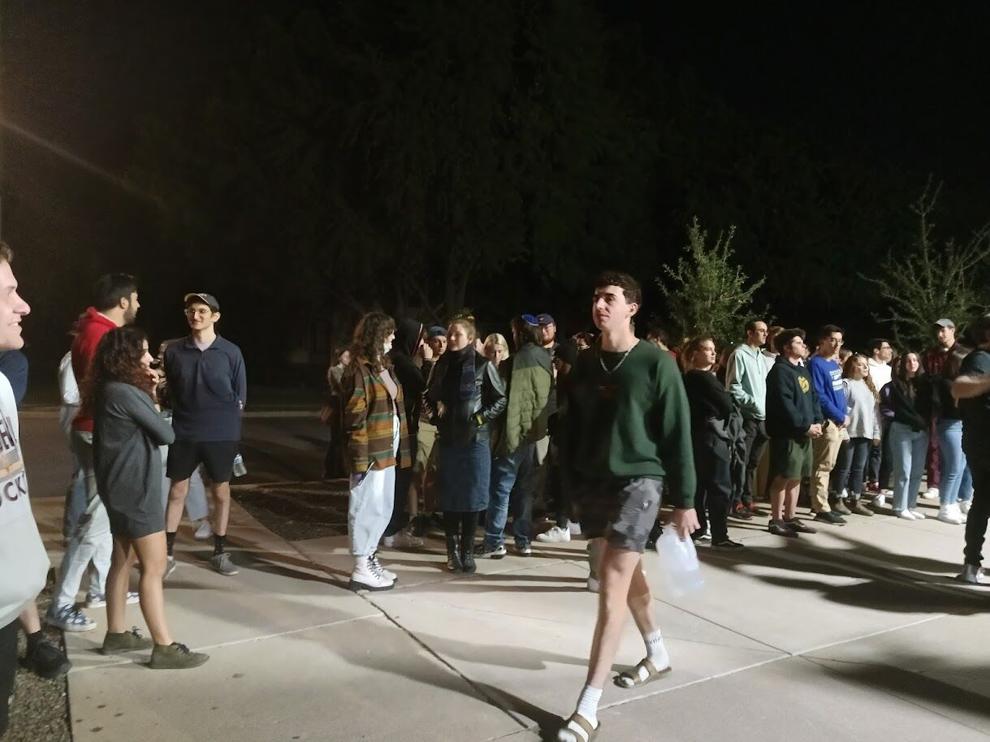 About 120 ASU students showed up for the festivities, according to Rabbi Shmuel Tiechtel, director of Chabad at ASU.
"The event tonight was pumping with Jewish energy, excitement and unity," Tiechtel said. "It was just amazing. Chanukah is such a family time that it's difficult because the students are away from home."
Chabad at ASU is hosting a series of events for Chanukah this year, including candle-lightings in dorm areas, handing out menorahs and celebratory events like the Extravaganza.
"We're bringing it to where the [students] are," Tiechtel said. "We've been successful with that. We're going to continue doing it every night of Chanukah. We want every Jew to know they have a home and a place to be."
Emily Singer, a senior landscape architecture major serving as student president of Chabad at ASU, attended Tuesday evening's event.
"There were over 100 people here, so it was really nice to see everybody," she said. "Even though it was finals, everyone still came out to celebrate, and that's something that we celebrate."
The event included "great food — tons of latkes and applesauce, build-your-own-donuts, gelt — menorah lighting and a game of white elephant," Singer said.
Singer noted that the white elephant game was particularly intense.
"Everyone was trading their gifts and having a great time," Singer said.
Matthew Friedman — a junior double majoring in business management and entrepreneurship, board member for Chabad at ASU's and president of SunPAC, the AIPAC cadre at ASU — really enjoyed the event, especially its "community feeling," he said.
"It was just great to bring the entire ASU Jewish community together."
Friedman's favorite time on campus is the Chanukah season because all the Jewish groups on campus have celebrations.
"Chabad's having an event, Hillel's having an event, Olami's having an event — they're all having events this week," he said. "It's just the perfect way to bring everyone together."
Nathan Chmelnik, a grad student getting his master's in industrial engineering, agreed.
"It felt like a real community tonight," he said. "A bunch of Jews came together on a Tuesday night to celebrate Chanukah."
Chmelnik also believes that events like Chabad's Extravaganza boost the mental health and happiness of ASU students.
"The feeling of community tends to be something we take for granted, but when you actually think about what it takes to have such a large community of Jews here at ASU — I grew up in Arizona, there aren't a lot of Jews here — seeing this number of Jews makes it feel like a home." JN
Madeleine Steppel is a sophomore studying journalism and religious studies at Arizona State University.