The COVID-19-spurred lockdown was the push Na'amah Segal Karas needed to become more observant.
"I started trying to keep Shabbat in 2018, and we became more observant in 2019, but that was a very hectic year," she said. "When COVID came, it was like Shabbat was the only thing that broke up that monotony."
Stuck at home, many in the Jewish community began to engage with their faith differently in the past year.
"The pandemic has kind of empowered Judaism to come back home," said Robin Meyerson, co-director of Project Inspire Arizona and chair of the Shabbos Project Arizona. Once restrictions on gatherings took effect, people approached her with questions about keeping a Jewish home. Others, with more time on their hands, wanted to learn about their Jewish heritage. "It's everyone — it's families, it's elderly people," she said, "They're feeling so reinvigorated in learning."
The first four months of the pandemic, Karas, her husband and her three children — ages 14, 8 and 1 — started learning Hebrew together on Aish.com, in addition to the virtual weekly learning she was already doing with Meyerson. Pre-pandemic, Project Inspire offered programming once a month. Now Meyerson's hosting multiple weekly virtual programs.
"In the last year, we have reached 10,000 people on Zoom," she said, noting that virtual programming has also expanded her audience, since she is able to partner with other organizations and connect with people across the world. "A year ago, if you would have told me I would have reached 10,000 people, I would have laughed."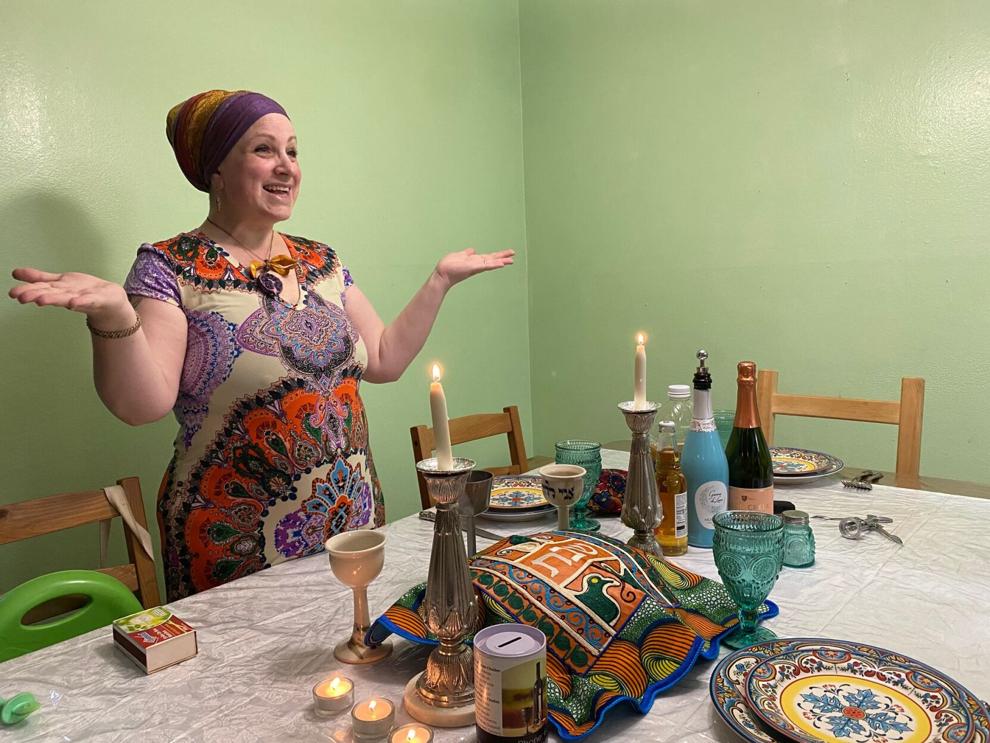 Synagogues are different too. Instead of serving as a gathering place, they turned to virtual programming and services to encourage congregants to practice their Judaism at home.
Meri Thomason finds that engaging virtually with Rabbi Alicia Magal and the Jewish Community of Sedona and the Verde Valley, has meant becoming more intimately connected to her Judaism. She even created a dedicated corner for that purpose in her home.
"For Zooming, the rabbi encourages us to have an area that is more sacred," she said.
Even with COVID's hardships, Chabad of Prescott Rabbi Elie Filler believes the pandemic has brought the idea of celebrating at home back into focus.
"Throughout history, what kept Judaism alive is Judaism at home," he said.
Filler recounted that when he first moved to Prescott from New York and held a service in his home, someone asked, "Wow! In New York, they do this every week?" To which he responded, "No, every day, three times a day." He finds that people are pleased to discover all that can be done at home, up to and including making one's own Shabbat candles.
Those revelations are what he called "a hidden blessing of COVID." Even amid all the suffering, there may be a "deeper Jewish connection that people are gaining," he said. Discovering they can fulfill mitzvot at home has been a salve for several people he's met this year.
Judaism's core can be defined by domestic practice, said Stanley Mirvis, assistant professor of history and Harold and Jean Grossman Chair in Jewish Studies at Arizona State University. "Traditionally, Jewish laws literally impact the layout of the physical home," he said. For instance, dietary regulations determine the kitchen and family purity practices affect the bedroom. The home is the site for a "multitude of rituals," he said.
The pandemic has "radically transformed" Rabbi Dr. Shmuly Yanklowitz's family Shabbat experience, he said.
"We haven't gone to synagogue once since the pandemic broke," he said. "We miss our communal prayer and our community gatherings, but we kind of double down on that during the week virtually and really embrace the reflective, regenerative and quieter family time on Shabbat."
Yanklowitz noted he used to host community members for meals. "That part has totally stopped, which is a huge loss," he said.
At the same time, the rest of the week he is able to enjoy the virtual classes and prayers at Valley Beit Midrash, where he is president and dean. He thinks virtual offerings are here to stay.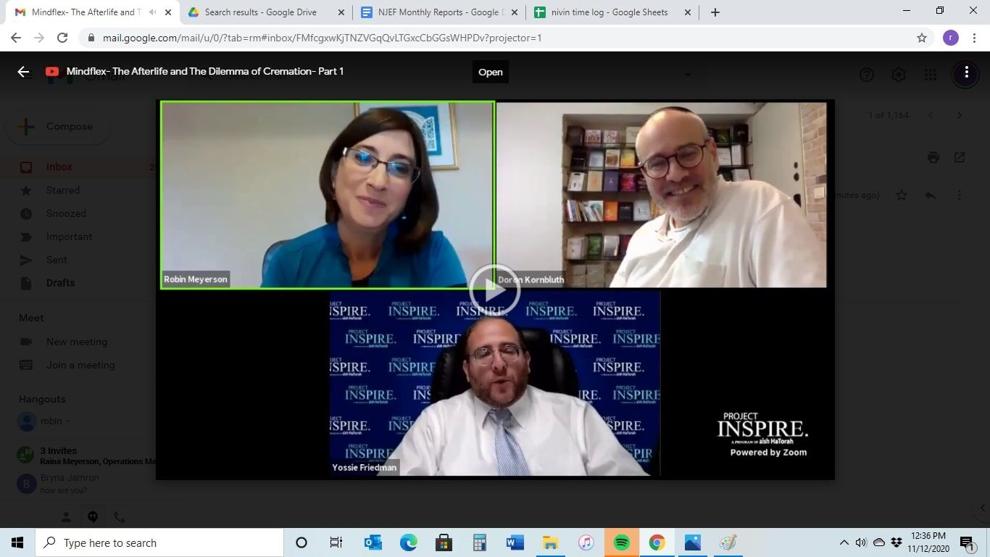 The Jewish world is undergoing a similar reevaluation as the business world, said Meyerson, when it comes to determining the future balance of virtual and in-person meetings. "Some people can't wait to get together back in person and other people do like the Zoom," she said. "I think we'll probably have a hybrid."
Karas said keeping Shabbat is now a value and a habit — one she intends to build on post-pandemic. "Post-COVID — God willing tomorrow — my vision is that we're just going to be as observant as we can be," she said. "I have this firm belief that Shechina aligned all of this in my life for me, so that I would just end up in this direction, anyway," she said. JN
http://www.jewishaz.com/us_worldnews/steven-spielberg-chosen-as-2021-genesis-prize-honoree/article_0af69fee-6d43-11eb-944a-5f6d75446d3e.html