Pilgrim Rest Baptist Church, Arizona's largest African-American Baptist church, located in downtown Phoenix, will be opening its doors to members of Paradise Valley's Congregation Beth Israel for its High Holiday services. The large, airy 2,500-seat church easily can accommodate the synagogue's 600 families to pray together and still allow for social distancing and the observance of all necessary COVID-19 protocols.
This year, CBI is projecting that more than 600 people will be attending its High Holiday services. "With much higher numbers of registrants this year, their 2,500-seat sanctuary will enable us to have one service together; for the past 20 years, we have been holding two services," said Cantor Seth Ettinger.
A limited number of High Holiday seats are reserved for church members, a reflection of the two congregations' growing relationship.
It all started in late 2018 when CBI member Mark Sendrow suggested that the Arizona Jewish Historical Society, of which he is a board officer, hold an interfaith concert with Pilgrim Rest.
After the success of the first concert, AZJHS facilitated a second concert, this time with Ettinger participating and collaborating with the church's musical team to direct the event; they explored the shared themes of how light is incorporated into both Chanukah and Christmas. "It was open to the wider public and had 1,200 in attendance," said Ettinger.
"From there, we had such a good time together that we ended up planning another one that was centered around Black History Month," said Richard Yarbough, an administrator and elder with the church.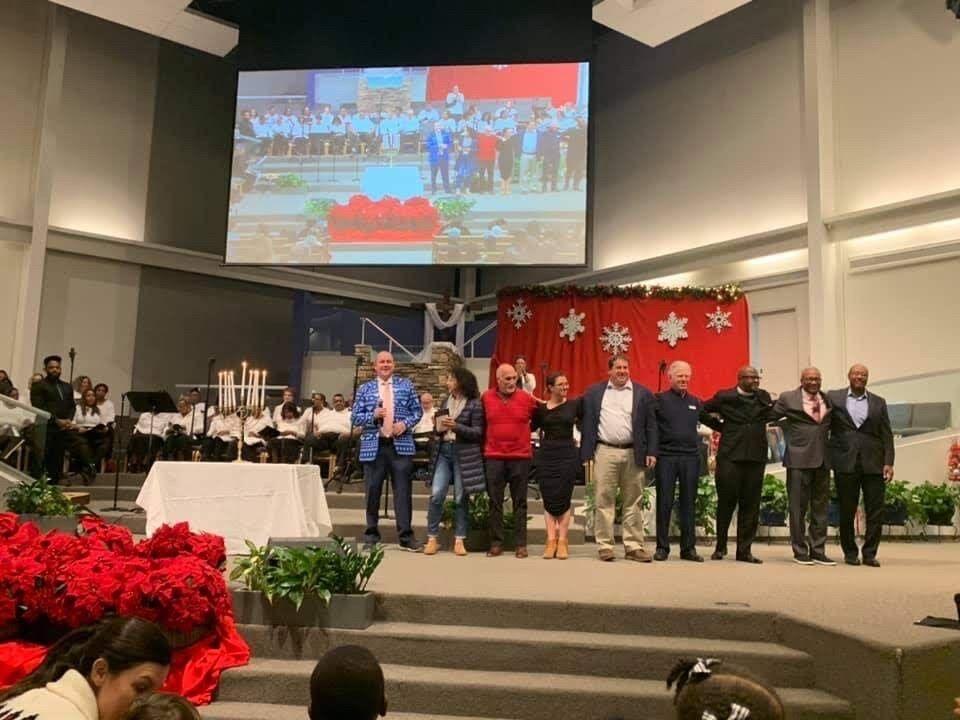 The two congregations began planning other interfaith programs, including a Shabbat celebration, more musical programs, Torah study sessions over Zoom, as well as an interfaith Passover seder, also over Zoom.
"The idea was that we would start with culturally sensitive programs that would provide some common ground through music and culture and then lead into more meaningful collaboration," said Yarbough, adding that these shared events have blossomed into a comfortable relationship that both congregations are eager to continue.
"Every vulnerable community gains more strength when we are in relationship, partnership and friendship with one another, and this is one of those ways in which we can become a stronger Phoenix community," said CBI Rabbi Sara Mason-Barkin of the connection between the two congregations. "We are learning that we are all interconnected humans living in the same world, facing the same challenges, and the more we know each other, the better we can help each other in difficult times," she added.
And as the COVID era is the quintessential definition of a difficult time, Pilgrim Rest was more than willing to lend its sanctuary to CBI for the High Holidays.
This is not the first time that the synagogue has used outside venues for services; in the past, services were held at a symphony hall downtown, and some have been held in other churches. "There is a beauty in seeing that spaces used for worship are holy spaces, even if used differently," said Mason-Barkin.
Yarbough added that his church is "looking forward to hosting these very important celebrations of faith on this campus."
As the church is about 20 minutes away from the synagogue, CBI will provide a shuttle service for those who do not wish to drive; reservations can be made through CBI's website. And since CBI has held services at churches in the past, it is not a difficult effort to bring their portable ark, the wooden Torah table, the High Holiday prayer books and the banners. Ettinger added that family service and Yizkor will take place at CBI.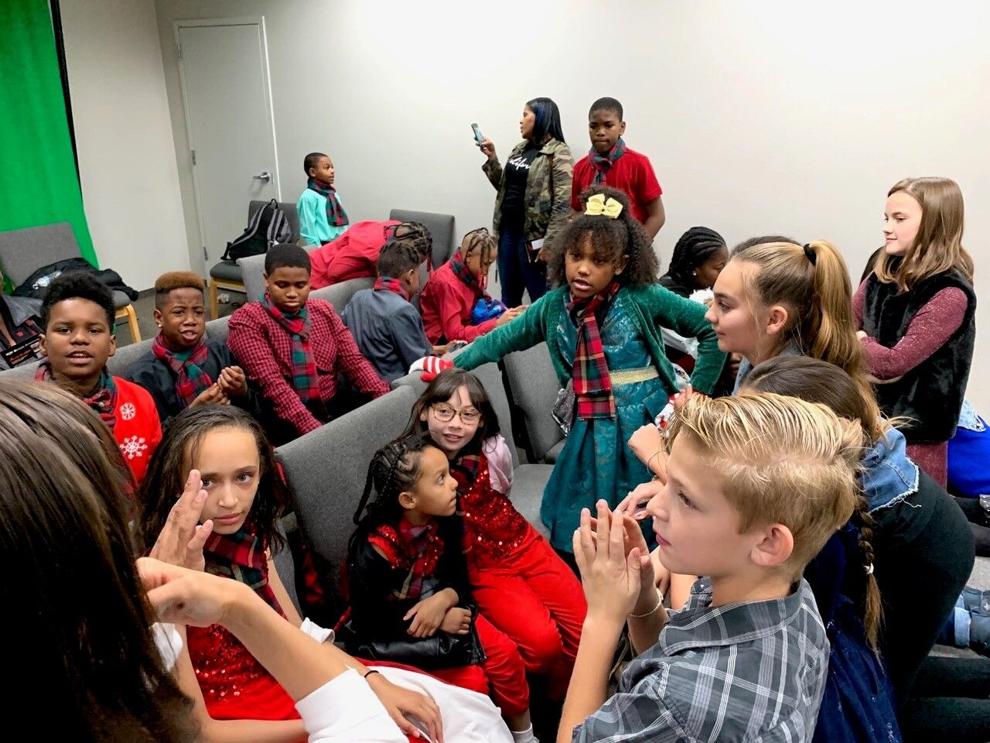 For CBI's part, the idea of a Jewish service being held in a Baptist church is a nonissue. "It's not important if you're in a synagogue or not — a space in which you are worshiping has to inflict feelings of awe," said Ettinger. "They have to see the space as sacred; that is why many churches have been able to be successfully utilized. And you can't help but feel overwhelming feelings of awe when you step inside the Pilgrim Rest sanctuary, with how wide and large the room is. It really looks like you are in G-d's courtroom; it's incredible."
CBI is the oldest congregation in Greater Phoenix, having reached its centennial anniversary last year. Coincidentally, Pilgrim Rest Baptist Church is also celebrating its centennial in 2022. Next summer, the two congregations are celebrating by planning a joint Israel trip. Ettinger explained that the congregations will participate in their own separate rituals but will witness the other's rituals as well.
"We can't wait to watch them get baptized in the Galilee, and we can't wait for them to join in a celebration Shabbat service in Jerusalem. It will be really wonderful and really bring our two communities together in a very powerful way," he said. JN