Temple Chai Cantor Ross Wolman received a sweet surprise on June 30, as he was preparing to leave for a stint at Camp Newman in Santa Rosa, California, with his family.
While he was busily multi-tasking during a Zoom conference call with the American Conference of Cantors, the main organization for Reform cantors, the meeting host suddenly asked him to turn on his camera.
"What is going on?" he wondered. To his surprise and delight, he was being honored with the President's Award for Volunteerism in recognition of his commitment and dedication to Jewish music and the cantorate. The award was presented by Cantor Claire Franco, a cantor in New York and president of the ACC.
In presenting the award, Franco said there was a long list of people she could have selected, but Wolman "emerged as someone who was deserving of special recognition — not just for efforts this year but for all of the work he has done for many years."
She also said that Wolman is happy to help when asked and even volunteers assistance before someone has to ask.
"Ross Wolman, you have one of the biggest hearts that I know," she told those watching.
Normally, the award would be given in person and accompanied by "silly little songs about the winner," Wolman said.
But even virtually, the award "was a beautiful, pleasant surprise," he said.
The ACC describes itself as "an organization that, through its members, advocates, designs, facilitates and hosts sacred time and space within Jewish life."
Wolman's volunteer work for the nonprofit centered mostly around the Jewish music it publishes. He has the knowledge and skills to do typesetting for sheet music as well as proofreading of the Hebrew, and volunteered hours of his already busy schedule for those tasks.
He also volunteered his skills as a videographer.
By watching virtual seders and videos of people sharing music at the beginning of the pandemic, Wolman began to see behind some of the technical tricks. As a "tech savvy cantor," Wolman realized he could do something similar. Over the past 18 months, he has become something of an expert in videography, making some 60 videos in the past year, the majority of them for Temple Chai.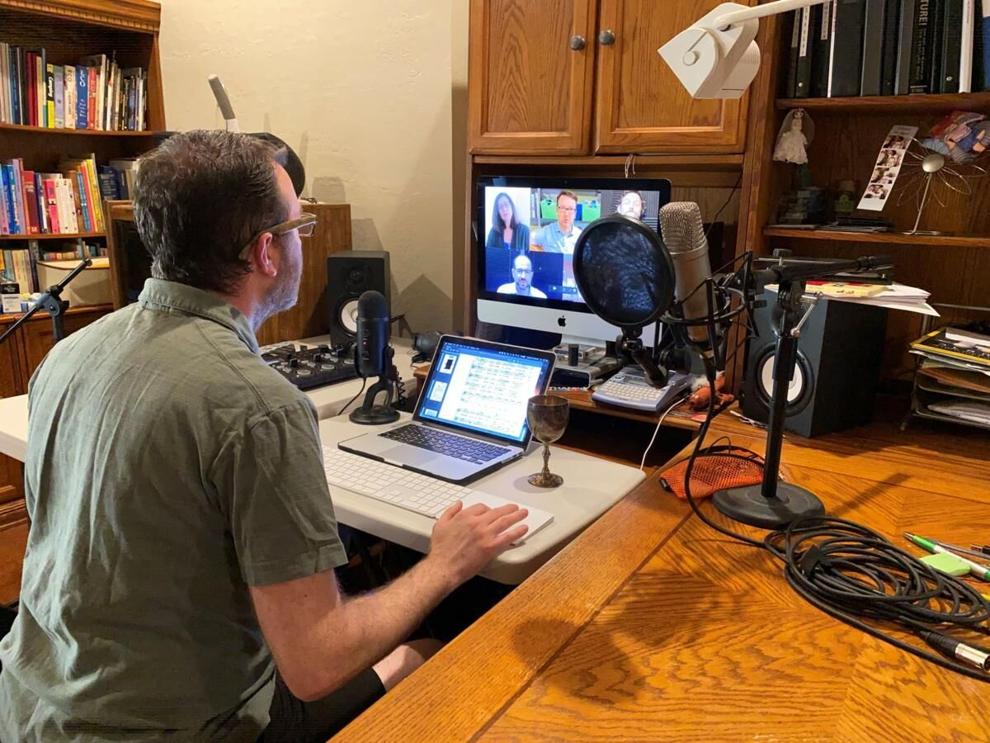 But he also created videos with and for the ACC.
"When you develop a skill, you say, 'I can do this, so how can I give back?'" he asked. "There's work, there's your job, but so many people have given to me and the least I can do is to give back." JN