When Michelle Schwartz was 10 years old, her mother asked her if she had given any thought to her bat mitzvah project. Michelle remembered her exact reply, "Yes, I want to volunteer and help kids in a theater program for special needs."
Michelle has been involved in performing arts since she was in kindergarten. She has participated in youth theater at Desert Stages Theater, Art and Sol Performing Arts Program and the Martin Pear Jewish Community Center. Her latest role is the lead in the production of "Willy Wonka" at Pardes Jewish Day School, where Michelle is in seventh grade.
She shared her mitzvah project idea with Jennifer Adams, Pardes' music and theater programming coordinator. Michelle is in Adam's music and theater classes and takes weekly private piano and voice lessons from her.
"We talked about my summer musical theater camps where I have worked with SAARC (Southwest Autism Research & Resource Center) campers and how rewarding it was to watch their growth," said Adams. "We discussed the connection everyone can have with music and she expressed her love for music and how she wants everyone to experience the joy that comes from singing."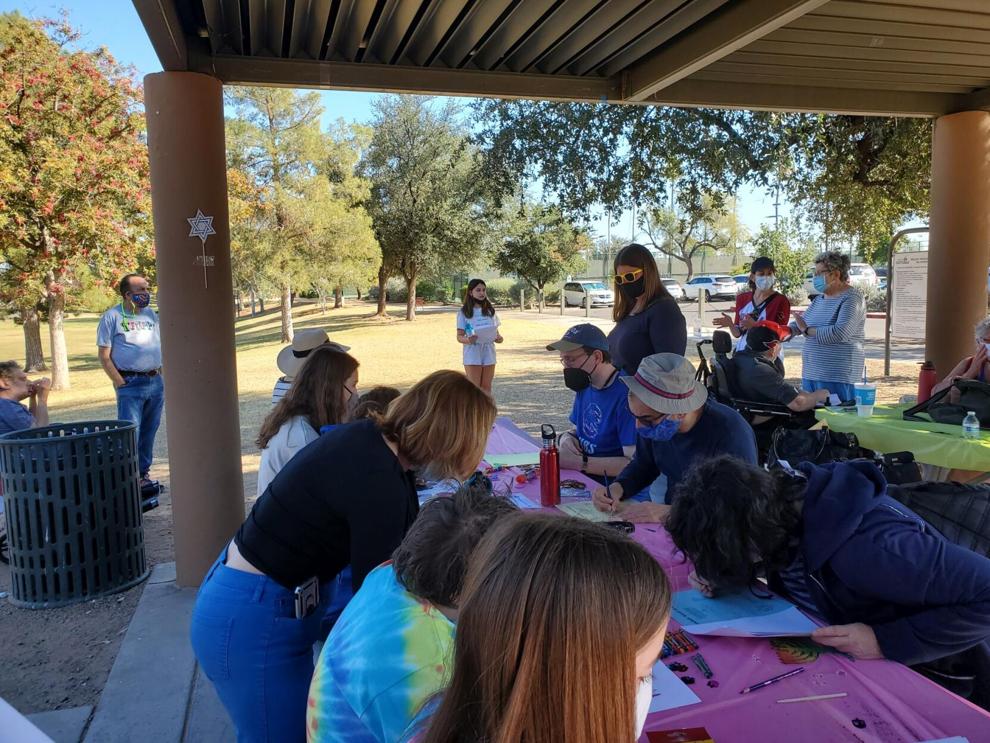 But when Sami Schwartz, Michelle's mother, started researching where her daughter could volunteer with special needs children in theater, she quickly found out such a program does not exist.
"I found Detour Theatre, which is a theater program for adults with disabilities, but they do not have a children's program. I looked and looked," said Schwartz. She reached out to others in the theater community and there were a few weekly programs offered in the summer that Michelle could volunteer at, but since she attends Jewish overnight camp, that wouldn't work. "Everybody should be able to do theater. It was sad when we looked and there wasn't anything for kids with special needs," said Michelle.
Schwartz had previously volunteered with Gesher Disability Resources, so she reached out to Amy Hummell, Gesher's executive director, to see if Michelle could volunteer with their participants.
"We've had quite a number of parents through the years who have approached us because their kids who are becoming a b'nai mitzvah are looking for a mitzvah project and they want to work with the disability population," said Hummell. "This was different because Michelle had such a specific idea. I hate saying no, so we have been working as much as we can to make this happen."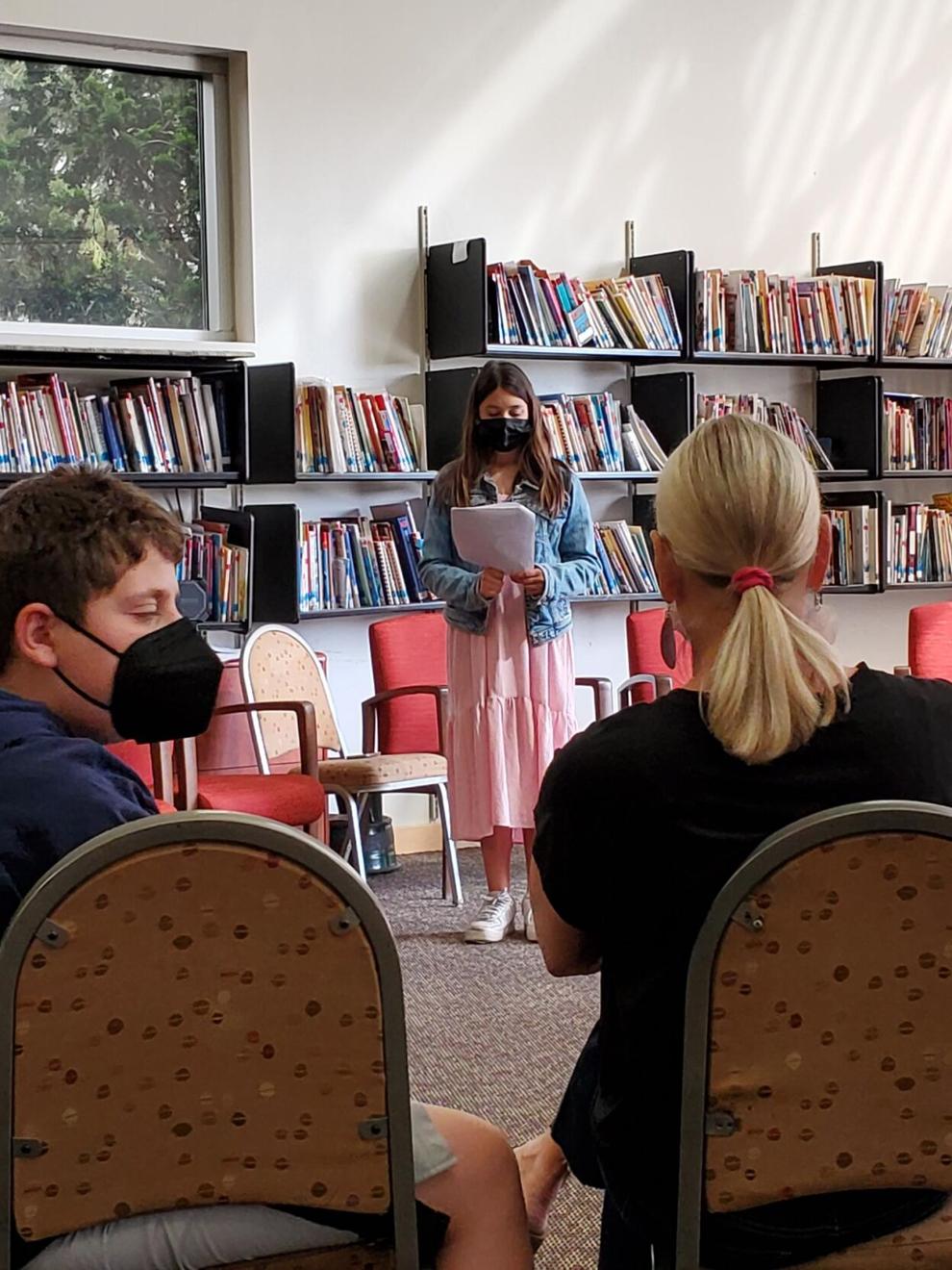 Michelle came to Gesher's Hanukkah Party in the Park in December 2021 and led participants in a sing-along. "She was very organized and brought song sheets," said Hummell. "She was very comfortable in front of a group with the microphone and has a nice voice. Everyone had a lot of fun."
The next event that Michelle came to was Jonathan's Walk on Jan. 30. There she led the crowd in chants and cheers. Initially, people from Orangetheory Fitness were going to be on hand to get the crowd excited before the walk, but they had to cancel. "It was really fun, even though the crowd was smaller than normal because of COVID, the people who were there were excited to be there," said Hummell. "Michelle got everyone going and she did a great job."
For the next program on Feb. 27, Michelle led participants in a sing-along to some of her favorite musical theater songs at the Ina Levine Jewish Community Campus. Michelle would like to continue these programs even after her bat mitzvah.
"It was fun to see everyone having fun and participating and also it felt nice to know that I was giving the kids an opportunity to do it," said Michelle. "I want to continue, because everybody should have the opportunity to experience everything."
"What's neat about Michelle is that she is one of those kids who have that vision about what she wants to do and how she wants to do it," said Hummell. "Michelle created the flyers, QR code and the Google (registration) form. We want to support a young person who has such a fabulous idea."
Michelle will be hosting one more event before she becomes a bat mitzvah on April 2 at Congregation Or Tzion. She has enlisted the help of some of her friends, who are also in musical theater, and they will be performing a concert as a fundraiser for Gesher on March 20 at 3 p.m. in the social hall at the Ina Levine Jewish Community Campus.
"For the March event, we can invite anyone to come and learn about Michelle's vision of this theater program for kids," said Hummell. "That's setting the stage and the vision for what she wants to do."
Schwartz thinks it would be wonderful if someone philanthropic heard about what her daughter has been doing and said, "What? There's no theater program for children with disabilities? Let's start one!" JN
Information for the March 20 event can be found at facebook.com/gesherdisabilityresources/.