In May, Jacob Wirtzer was graduating from Arizona State University. By July, he was preparing to leave his parents' house in California, board a plane bound for Israel and commit to serving for the next two years in the Israel Defense Forces.
"It was obviously tough packing up and only having two suitcases to take all my belongings in," Wirtzer said. "It's pretty crazy that a month ago I was in California and just graduated from school, and now I'm living on a kibbutz in the middle of the Middle East."
Wirtzer is one of around 120 future lone soldiers, service people without immediate family in Israel, who made aliyah at the end of July. They arrived during a record-setting summer, as the number of North Americans interested in making aliyah reached an all-time high. The number of applications submitted in May rose from 424 in 2019 to 800 in 2020, and the number in June rose from 399 in 2019 to 1,350 in 2020, according to JNS and the Jerusalem Post.
Making aliyah and becoming a lone soldier was "definitely not something I always saw myself doing," Wirtzer said.
That changed about a year ago, when Wirtzer spent a month living in Israel and studying Hebrew at an ulpan, a school for intensive Hebrew study. Being in Jerusalem, seeing IDF soldiers on buses and in the streets, and talking with friends who were enlisted, he realized that he would regret it if he didn't take the chance to serve.
"It's tough, right? It's an army, it's not supposed to be fun," Wirtzer said. "But I knew I'd rather live with the pain of having gone through the army and saying, wow, at least I went through it and I did my time, as opposed to sitting around 10 years from now saying, dang, I wish I did it."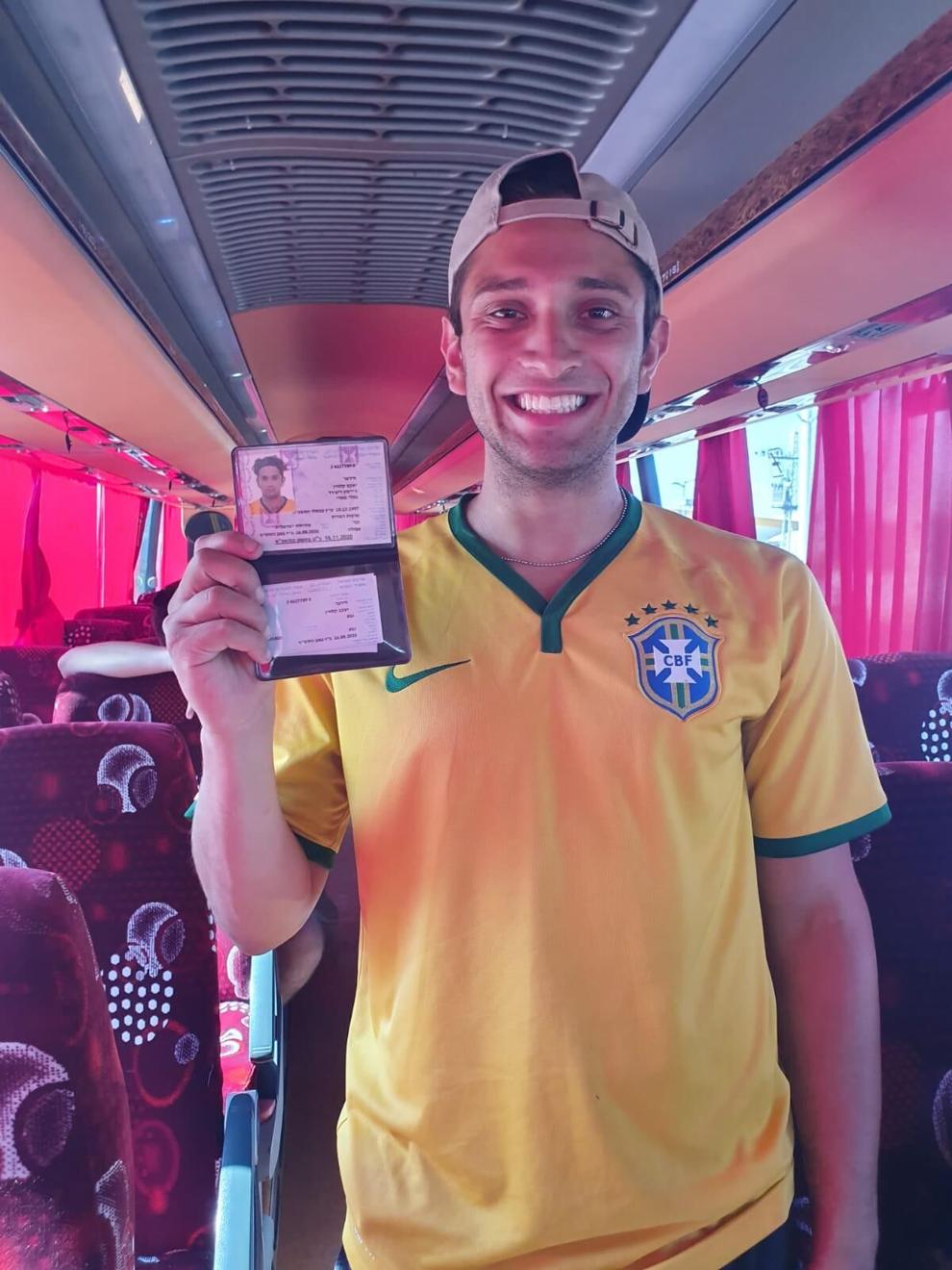 Now, within a week of leaving quarantine, Wirtzer has taken the first steps toward a new life in Israel. He and his fellow olim chadashim are already Israeli citizens and settling into life on a kibbutz. In November, they'll enlist in the IDF and officially join 3,500 other lone soldiers already enrolled in the Nefesh B'Nefeish-Friends of the IDF Lone Soldiers Program.
Wirtzer was accepted into Tzofim Garin Tzabar, a program designed to support lone soldiers before, during and after their army service, and the structure it's provided has been essential, he said. Starting in January, he attended seminars and training in the U.S. to prepare to make aliyah.
After two classes, the COVID-19 pandemic hit and the program moved online, but the seminars still provided a crucial opportunity for him to meet his peers.
"Basically Garin Tzabar provides a framework and a community for you to go through this process not just by yourself — because it is hectic, it is daunting, the bureaucracy is terrifying, the army can be very terrifying, especially if you don't really speak the language, and you didn't grow up in Israel," Wirtzer said. "So having this group of people who I already love and adore is a really big part about the group dynamic that we have going here."
While the celebrations for newly arrived olim have been cut back due to the pandemic, the first three weeks have been more than eventful enough for Wirtzer. One of the first things he did was run a 5K in Jerusalem with Communications Minister Yoaz Hendel and about a dozen other future lone soldiers.
The speed of the transition has been "unbelievable. It's hard to really put into words because of how quick things are moving and just how at home it already feels," Wirtzer said. "We haven't even been on the kibbutz for a week yet and I already feel like this is home."
Wirtzer and other participants in Garin Tzabar are currently in the absorption period, which includes intensive Hebrew study, education tours in Israel and an introduction to military life. In their first week on the kibbutz, the olim chadashim's schedule consists of daily workouts and team building activities, along with basic administrative tasks like getting new bank accounts, phone numbers and Israeli citizenship papers. Next week, the group will go through a four-day simulation of life in the IDF, complete with a military base and fatigues.
"Right now, it's just about adjusting to the kibbutzim lifestyle," Wirtzer said. "Everything is very quiet, it's a very laid-back environment. With corona, we're not really allowed to go outside of the kibbutz, so we've just been getting our feet on the ground and getting a feel for the environment."
Since he arrived, Wirtzer has also been tasked by the Garin Tzabar program with documenting his journey. While the videos he takes will eventually be used as part of a promotional video for the program, Wirtzer is also viewing the assignment as a way of journaling his entry into life as an Israeli citizen and an IDF soldier.
"I feel like the only way we can really grow and mature as people is if we willingly take a step into the unknown," Wirtzer said. "And it's obviously a lot easier to say than it is to do, because you get to that point and you realize it's this kind of uncharted territory. I've never really had family live in Israel and I don't have family that lives here currently. But I think about the type of life I want down the road and I see myself raising a family here, and I can see my kids speaking Hebrew when they grow up." JN