More than a decade ago, Ettie Zilber set out to tell her mother's story of surviving the Holocaust.
"I had no intention of writing a book or publishing a book," she said. "I just wanted this for my family, for my kids and for my grandchildren."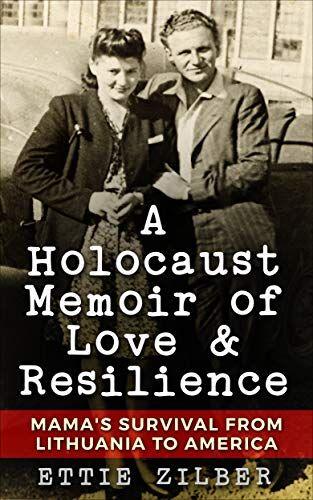 Her mother, born Zlata Santocki Sidrer in Lithuania, was a teenager when the Russian occupation of the country began in 1940. "It became a little dangerous and frightening, but nothing compared to one year later when the Nazis came in," Zilber said.
Her mom and dad met in the ghetto, where Sidrer witnessed massacres, imprisonment, hunger and slave labor before being transported to the Stutthof concentration camp near the Baltic port of Gdansk, Poland.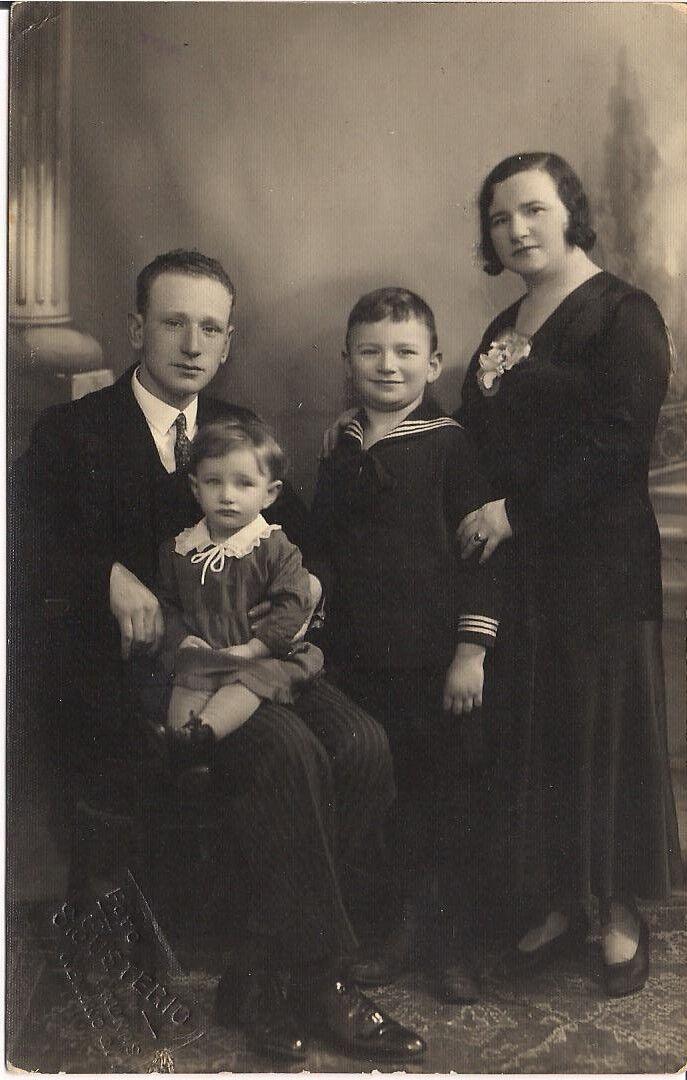 Zilber wrote her mother's survival story and what it was like growing up the daughter of survivors in "A Holocaust Memoir of Love & Resilience: Mama's Survival from Lithuania to America" (Amsterdam Publishers, 2019). Beginning this month, she will present a four-part virtual series on her family's story through the Jewish Family & Children's Service Senior Enrichment Center in Phoenix.
"There's always something new to hear if you're interested, so I hope that anybody who is interested in learning will attend," Zilber said.
Zilber and her sister interviewed their mom in 2007 but never had the opportunity to interview their father because he died of cancer when he was young. "I was determined to get my mother's story while she was still alive," Zilber said, and she's also determined to tell it.
During her time as an educator and head of school, she shared her family's story with students.
"I think it's important for every kid to know their heritage. So that's first and foremost," she said. Her other goal is to educate the public about the history of the Holocaust as survivors age and pass away.
Making sure that history is known is important now more than ever as antisemitism is on the rise, Zilber said. A survey by Pew Research Center released in May found that 53% of American Jews say that, as a Jewish person in the U.S., they personally feel less safe than they did five years ago.
After her book was published, she also began getting invitations to speak all over the world. The pandemic canceled those visits, but she's still been speaking with global audiences via Zoom.
"In the last two years, I must have given over 60 presentations, including to a school in Lithuania. Zoom has become a bit of a blessing in that respect, because I could give many more presentations than I ever could possibly travel to," she said.
Jennifer Brauner, director of JFCS' Senior Enrichment Center, said she approached Zilber after learning about her presentations on social media.
"I felt that this would be a very important program to offer to my senior participants, especially those that can relate to the Holocaust," she said.
Zilber hopes that those who have heard her speak about her family's history have gained some empathy. "Large numbers don't touch people's hearts or minds," Zilber said, but personal stories do.
As part of her journey in learning and recording her family's history, she reflected on how it shaped her own experience.
"Not only me, but my cohort of children of survivors, we all have certain behaviors and certain thoughts of things that we actually never experienced ourselves," she said.
Being the daughter of Holocaust survivors who experienced hunger, for example, she grew up with a distinct relationship with food.
"In my home, food was a focal point. Leaving food on your plate was not an option. Being a picky eater was not an option," she said.
The first presentation in the series is June 23 at 1 p.m. via Zoom. Titled "As Mama Told Us," the event will focus on the details of the war.
The second presentation will be about the postwar years — from the moment of liberation until her family's arrival in America.
"Everybody was liberated in a different place, by a different military with a different army. So everybody had a different experience and a different timespan of liberation," Zilber said.
She titled her second presentation, "From Liberation and Loss, to Love, Laughter and Lemonade."
Next, she'll present about the impact of the Holocaust on survivors. "There is no one experience for every survivor," she said. "But there is a spectrum of experiences that most survivors had, so I will try to give a little summary from the literature of the impact with some examples from my own family."
And finally, she will present about the impact of the Holocaust on the second generation.
Brauner said each presentation has an important message. The first one will lay the foundation to understand all those that suffered in that time period,
she said. JN
To register for the free series, visit jfcsaz.org/cse, or contact Jennifer Brauner at seniorcenter@jfcsaz.org or 602-343-0192. Book available for purchase at getbook.at/Zilber.