On Jan. 27, the Big Bold Jewish Climate Fest kicked off five days of free virtual programming both celebrating Tu B'Shevat and calling for climate action. Rabbi Jennie Rosenn, founder and CEO of Dayenu, told viewers the time has come — even that the time is past — for the Jewish community to be passionately involved in climate justice.
"It's about whether we believe that every human being is created in the image of God," Rosenn said during one of the festival's opening panels held live on YouTube.
David Machbitz, 18 and an engineering major at Arizona State University, shares Rosenn's passion. He will be one of hundreds of presenters in the national festival.
When he first became interested in climate activism, it took him by surprise. He spent most of his time thinking about school and science, but in 2019 he suddenly became interested in social justice and political action. Inspired by Greta Thunberg, he started thinking more deeply about climate change during his senior year in high school. He remembers watching Thunberg's activities and thinking, "Whoa! This is something I should do something about."
Though he felt excited about his newfound activism, he also did a bit of doomscrolling. Researching all the terrible things happening to the climate depressed him. But instead of continuing down that rabbit hole, he redirected his energy and "put it to something that would be good," he said.
He joined the AZ Youth Climate Coalition. He was able to participate in a few in-person events before the pandemic shut things down.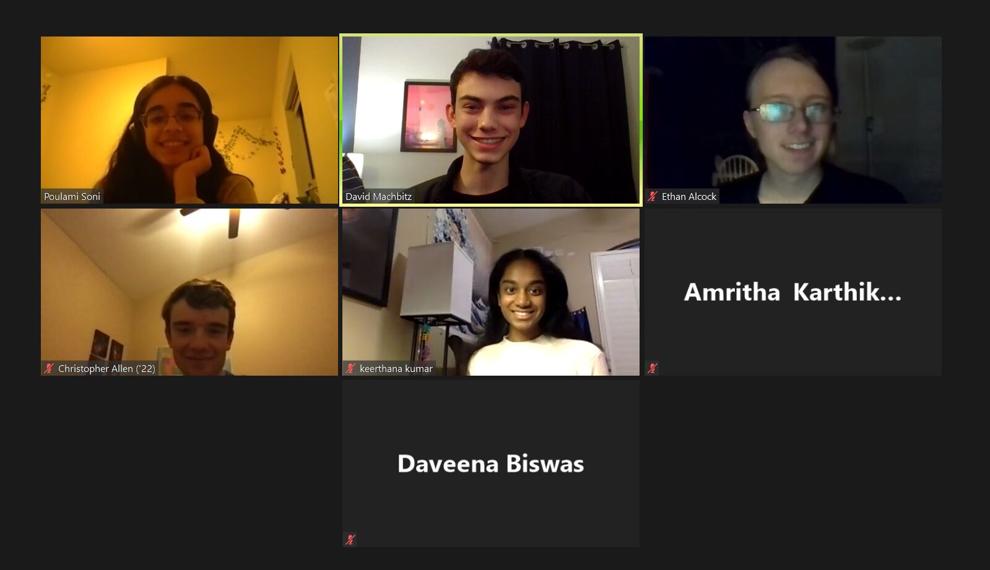 He and fellow members have continued to be active online, but all are anxious to get their hands dirty again, organize climate strikes, march and join shoulder to shoulder with others in the climate movement.
When Machbitz discovered the BBJCF, he thought it would be a great platform for his organization. Being the only Jewish member, he wasn't sure how the others would feel about a specifically Jewish event. But they were enthusiastic, and they put together a proposal to discuss building and engaging a youth movement within the larger climate narrative.
Their presentation "Future of the Climate: A Conversation with Youth Who Founded a Movement" will be on the festival's final day, Jan. 31, at 5 p.m.
His fellow members see the festival as a way to connect with people — Jewish or not — who share their passion and priorities.
"It's amazing David brought this event to us," said Poulami Soni, a freshman at University of Arizona. "As advocates of climate justice there are no boundaries, and we should be advocating for it wherever we can."
Still, Machbitz is excited that the event is geared toward Jews. "I want to help create the narrative that as Jews it is our responsibility to take care of the planet and fight against injustice," he said.
Another local climate activist, Max Sussman, was feeling a little burned out after being consumed by his work in climate justice last year.
When he first found Dayenu and Rosenn last fall he was excited to combine two parts of himself: his Judaism and his passion for climate justice. Through them, he discovered other Jewish organizations working around climate change which he loved. But he found himself needing a break.
"Around the election, I hit a pretty big wall," he said. "Chanukah and New Year's without my friends and family were hard, and seeing endless news stories about how bad things are took a toll."
But now he's excited to reengage. Finding the BBJCF with its 150 presentations — "this is no regular Zoom call" — was just the thing he was looking for to pull him out of his doldrums.
He's most looking forward to one of the weekend presentations: "Songs that Sustain Us in the Struggle." After being apart from people for so many months because of the pandemic, he is excited to join in song with others. And he doesn't intend to sing quietly.
"It's amazing to see the energy in the Jewish community," he said.
For Rosenn, being involved in climate activism isn't a choice. Jews must raise a "spiritual and moral voice" around the issue, she said.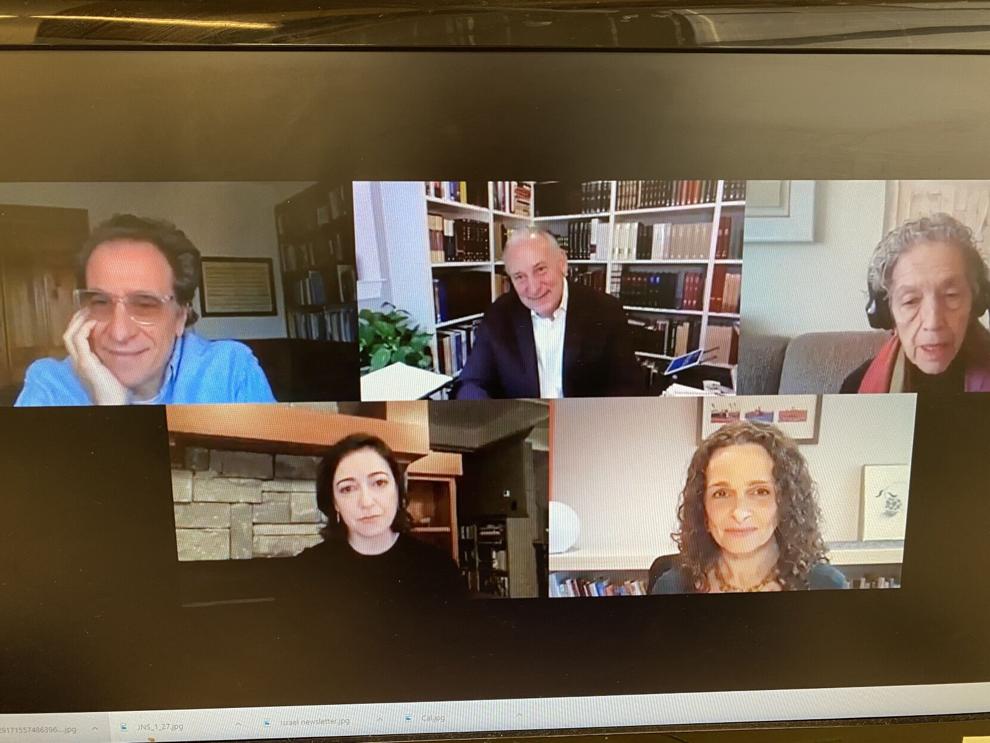 She was joined on the first day by a few well-known figures: Nigel Savage, founder of Hazon, the Jewish lab for sustainability; Ruth Messinger, past president and CEO of American Jewish World Service; and Eric Fingerhut, president and CEO of The Jewish Federations of North America.
During the hour they shared the screen, each spoke about why climate should be considered a Jewish issue and what the Jewish community should be doing.
Fingerhut challenged the community to encourage Jewish Federations to put climate on their agenda.
Messinger said while being part of secular organizations is great, it's critical Jews get involved with Jewish climate organizations, "beause it's a Jewish thing to do."
Rosenn emphasized that at its core climate activism is about people, social justice and the future of humanity.
Nigel got personal. Reminding viewers that the event was organized to coincide with Tu B'Shevat, he recounted that his father died at a Tu B'Shevat seder. "The natural world sustains us," he said. "In memory of my father and all those who came before us, we have an obligation to leave the world in a better place." JN