When Barbara Silverman, 77, moved to Arizona several years ago, she wanted to find other Jewish women. But that task turned out to be harder than she expected since she didn't know where they were. She resolved to become systematic in her search.
"The best way was to find a temple and then Sisterhood and then Hadassah," she said.
Hadassah is a Jewish women's advocacy organization, which focuses on women's health, Israel's security and fighting anti-Semitism. Hadassah operates two hospitals in Jerusalem, which treat more than a million people each year, according to its website.
Silverman's not the only transplant to Arizona to look to Hadassah for Jewish camaraderie. Linda Hochman, co-founder of Prescott's Granite Mountain 19 Chapter, said that's part of what inspired her to start the group after the previous Hadassah in the area had ended. "Now we are experiencing a great immigration of people from all over who are moving to Prescott, and if they're Jewish, they're wondering where Hadassah is," she said.
Looking to connect with Jewish women brings people to Hadassah, Silverman and other members said, but the real challenge is keeping members engaged.
Silverman was already a lifetime Hadassah member when she joined the Shalom Chapter in Chandler. And about a decade ago, Shalom was designated as the most active chapter in the country, loved by the national organization, she said. But as members aged, "it became difficult to get Shalom to do anything," she said.
When she became Shalom's president before the pandemic, she planned activities she hoped would liven things up. But once COVID-19 restricted in-person gatherings, things fell apart quickly.
"Nobody knew how to Zoom and there was a lot of apathy," she said. But she doesn't blame the pandemic completely. "It's very simple," she said, "the aging population, people moving to go to children and overall lack of interest in getting younger members — who aren't interested in joining anything — made the end inevitable."
Telling the board that it was time to disband was difficult and even made her feel "a little bit like a failure — for about five minutes," she said. Still wanting to be involved in Hadassah, she and a few other former Shalom members found other local chapters to join. Silverman chose Devorah Chapter because "they do so many wonderful and interesting things," she said. "Literary Ladies is special, and they really discuss the book. They've got the secret sauce."
Suzy Shapiro, 66, of Devorah agreed that her chapter is "very welcoming." Making sure that everyone gets on Zoom "just to say hi," definitely helped keep the chapter together, she said. The group transitioned its in-person activities online and managed to watch movies at home they could discuss as well as maintaining a book club.
Ruth Kovac, Devorah's president, said several members are even lobbying to continue meetings on Zoom even after in-person gatherings are allowed. It makes meetings more accessible, and though she's excited to meet face to face again, she believes Zoom will likely have a place for the group in the future.
While Shalom's retired members withdrew, Shapiro said it helps to be retired. "Younger women are busy with babies and work." She didn't have time herself until she retired and moved to Sun Lakes. The camaraderie she's found there is also key, and she looks forward to Shalom's members finding a home in her chapter.
Lael Summer, Hadassah Tikvah West Valley's president, said the COVID-19 pandemic "pretty much shut us down" in 2020, but once members learned Zoom, the chapter used "our imagination and our creativity" to create events members wanted to do.
In March, the chapter had a successful Zoom fundraising event with an artist from Tucson and another is being planned in July with pizza and bingo.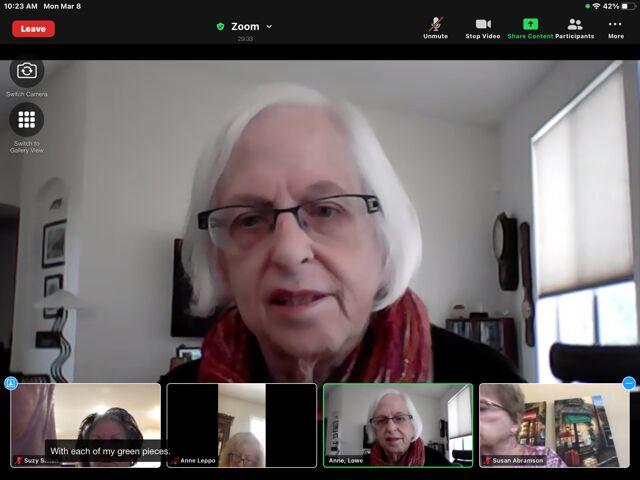 Anne Leppo, Tikvah's fundraiser and publicist, said the chapter is in good shape because of its "really excellent board and everybody's doing their job," adding the Zoom programs have had "a lot of great response."
Leppo thinks the chapter is helped by being located in Surprise, where retired people are "very active." The one area the chapter needs work, she said, is attracting younger women.
Julie Kerker, 63, has been a lifetime member of Hadassah "for forever," but it wasn't until she retired and moved to Prescott that she got very involved, she said. She and her husband moved to Prescott — mostly for the hiking — and immediately they started "searching out Prescott's Jewish places." They soon found Chabad of Prescott and Hadassah.
Kerker is excited most about her chapter's new hiking club.
"We determined hiking was something people would be interested in," she said. "Our goal is to have activities that many people can be involved in, but you can't please everybody."
To try and please as many members as possible, the chapter's offered a book club, a discussion group and are planning a "Ladies Who Lunch" series in and around Prescott, in addition to creating a virtual boutique online store.
Hochman reported that the chapter is planning a "big event" honoring the anniversary of the 19 Granite Mountain Hotshots who died in the Yarnell Hill Fire on June 30, 2013.
Kerker will likely take over the hiking club "by default," she said. The concept is walking in the fresh air while shmoozing. The courthouse hike will be a mainstay for those "who aren't interested in or can't do serious hikes," Kerker said. She wants the club to attract walkers and hikers of all abilities. She and other members who are more seasoned hikers are planning longer and more uphill hikes.
"It's nice to get a bunch of Jewish ladies together and by doing healthy things together, we'll be more motivated to do Hadassah things like fundraise for Israel and the hospital," she said.
But more importantly, she said, "if you don't get together, the group won't stay together long."
Hadassah members can be stereotyped as old, said Terre Foreman, president of Hadassah Valley of the Sun. But those stereotypes are misleading. "We're a lot of older women, but we're not old," she said. "We're involved in advocacy and a lot of things."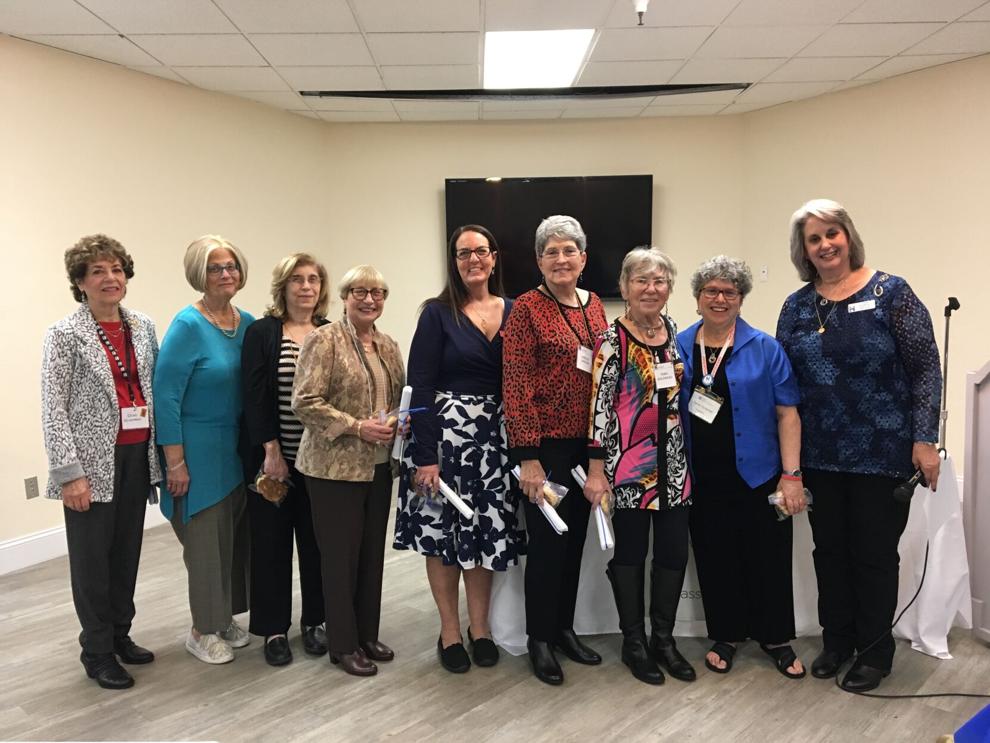 Foreman, 69, is a retired teacher, but being president of the largest Hadassah chapter in the state means she can't really slow down. She writes for a monthly newsletter, helps to plan Zoom events, attends book clubs and is active at the regional and national level.
Though the pandemic has been a challenging time, her chapter has remained active on Zoom. Along with community service projects, a voting information campaign and keeping members up to date on regional happenings, HVOS keeps its focus on "encouraging people to be involved in Israel," she said.
Figuring out fundraising was a challenge — especially without a mah jongg tournament — but HVOS is preparing a virtual fundraiser soon.
"It took us a while but we've adapted to what we've had to do. We're getting original and we're doing okay," Foreman said.
And throughout the pandemic's challenges, most members said that they are still motivated by the things that brought them to Hadassah in the first place.
"Hadassah definitely fulfilled something for me," Kerker said. "Whatever I'm doing during the week, it's nice to know that I have some Jewish comrades and Jewish friends to get together with. It gives me a kind of haimishe deal." JN