Eva Markowitz, 11, hugged her grandparents for the first time in over a year the week before Passover.
"It feels amazing," she said. "I miss hugging them because I'm really close with my grandparents and they just make me really happy."
As more grandparents are vaccinated against COVID-19, long-awaited visits with grandchildren — and the hugs that come with them — are finally happening. More than 75% of Americans aged 65 and older have received at least one vaccine dose, and more than 54% are fully vaccinated, according to Centers for Disease Control and Prevention data released April 6.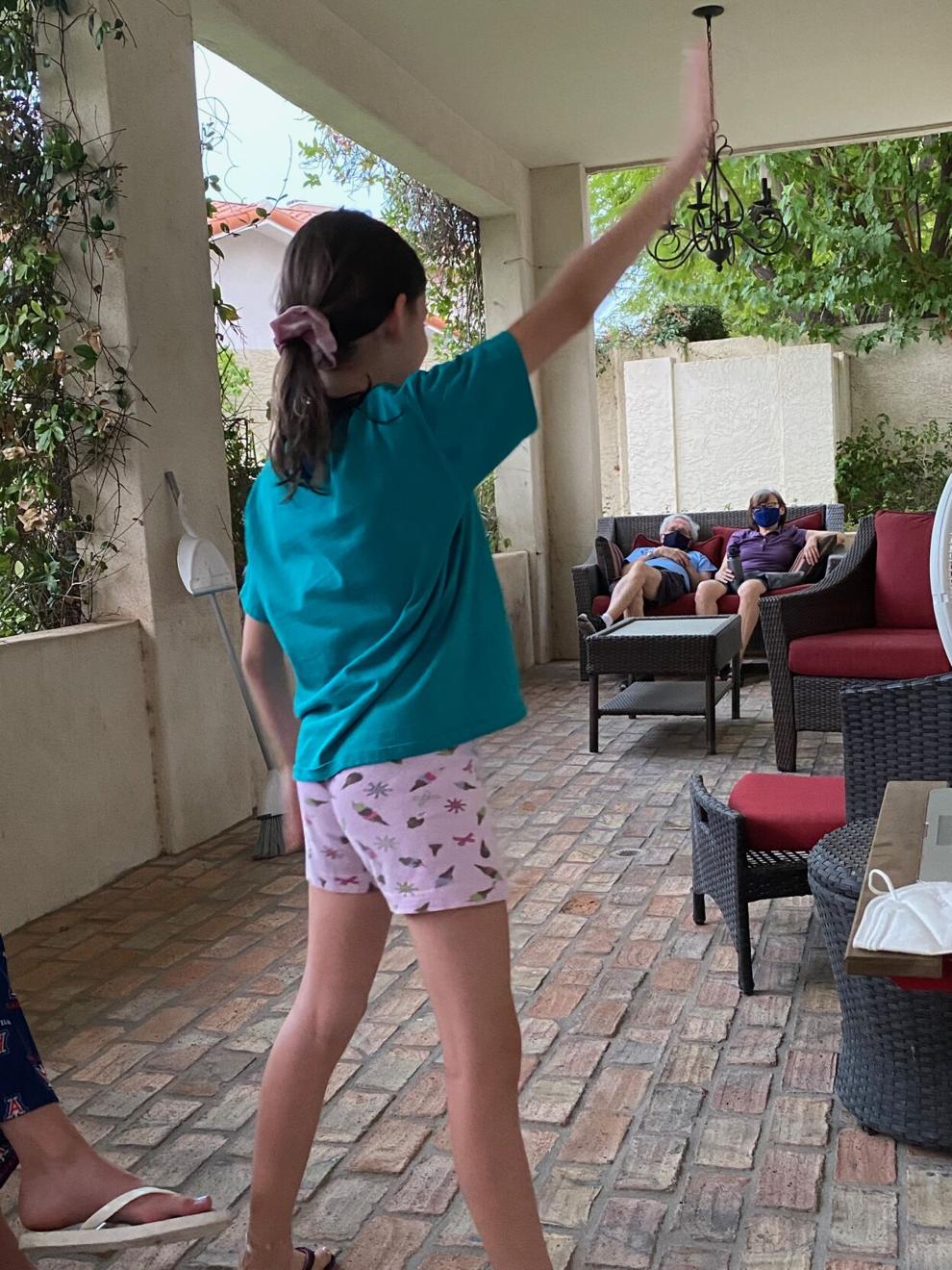 Norman and Hana Kahn, Eva's grandparents, said hugging their three granddaughters was their top priority after receiving their second vaccination dose in March. "They had been begging us to hug them and it was really emotional."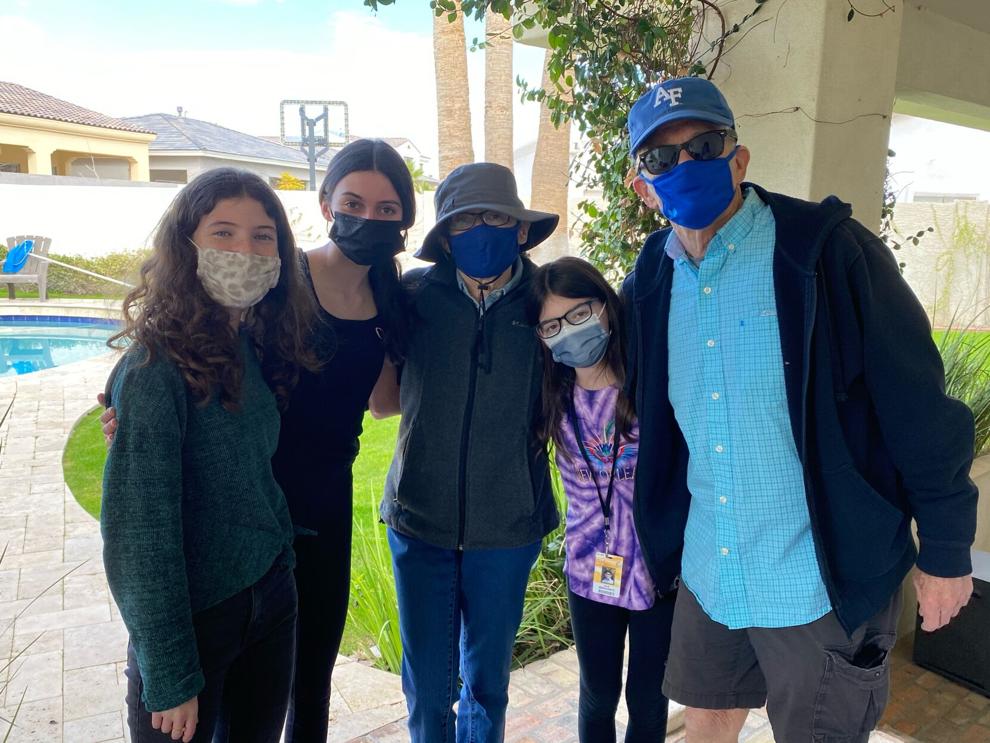 Despite living in Phoenix, only six minutes from their grandchildren in Paradise Valley, the Kahns saw Eva and her two older sisters only a handful of times over the past year. They always wore masks and sat outside, more than 10 feet apart.
"It was very difficult for us, for them and for everybody," said Norman, 75. Before the pandemic, he and Hana, 74, would see their grandchildren "almost constantly," going out to dinner, driving them to school and activities and going away together on vacations.
They weren't the only ones who keenly felt the distance from their grandchildren due to the fear and social restrictions the pandemic brought about.
Two weeks after getting their second vaccination dose in late February, Merle and Jeff Leyton drove from their home in Desert Ridge straight to their daughter's house in North Scottsdale to give her two grandsons, ages 12 and 8, "the tightest and the longest hugs — it was just wonderful."
Living only about 4 miles apart, the Leytons were always a big part of their grandsons' lives. Their daughter and son-in-law both work, and they frequently helped with pickups and drop-offs.
"When COVID came, the world just stopped," said Merle, 74, adding they were "immediately cut off" from in-person contact. "Even wearing a mask, our daughters would not let us get near them. They were really concerned because we are considered seniors," she said.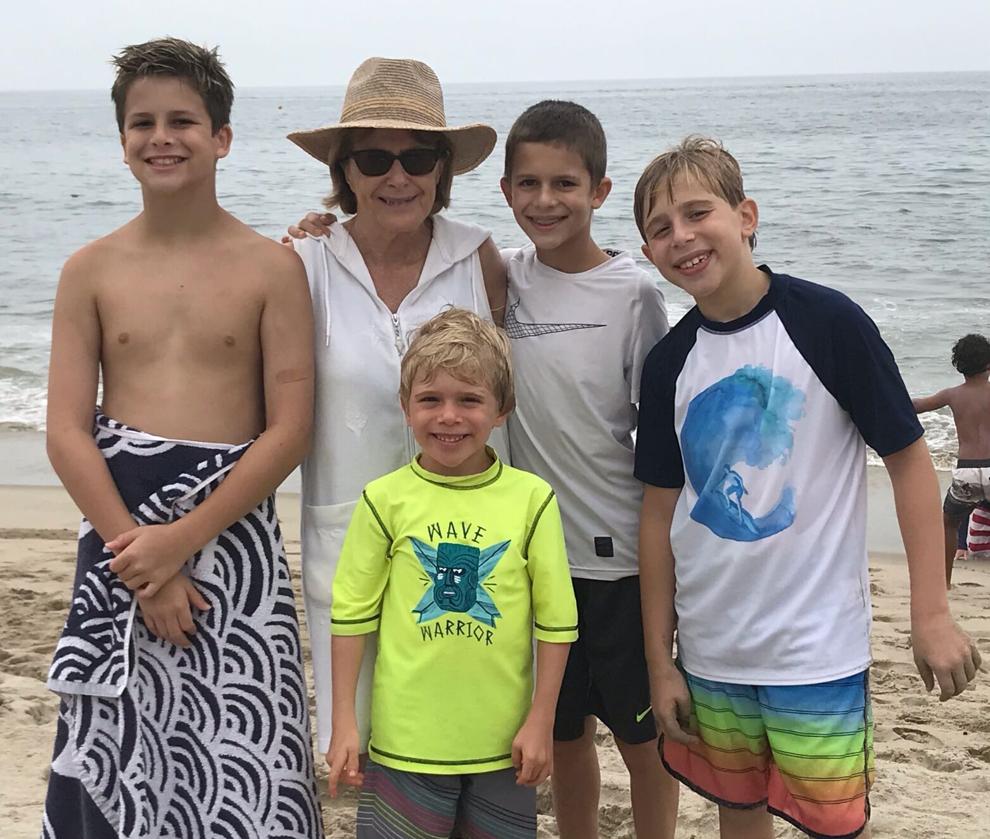 They are finally back to watching their grandkids' baseball games and taking them out for fun activities like mini golf. They even celebrated Passover together in person, instead of on Zoom.
Merle feels like she missed a lot this past year after seeing how much her 8-year-old grandson has grown.
"It's an emotional experience," she said, "not being together, and then all of a sudden being together and expressing it."
The Leytons also have grandchildren out of state, two grandsons in Los Angeles, California. Before the pandemic, they would visit L.A. every three months or so. But they only saw them twice over the past year: Labor Day and Thanksgiving.
"My daughter and her family were tested a couple of days before we went there, so we knew we were safe. And we drove, of course," Merle said. She and her husband plan to visit during Memorial Day weekend.
Sharron and Steve Guttell experienced two very different realities with their two sets of grandchildren. While they felt the longing that came with physical separation from their three grandsons in New York, they were more present than ever with their two granddaughters in Phoenix.
Their granddaughter Cora was born February 2020.
"I saw her at the beginning when she was first born," Sharron, 70, said. "But then we stayed away until the end of April."
It took a couple of months for the Guttells to figure out what they needed to do to stay safe. Eventually, they created a bubble with their son, daughter-in-law and granddaughters, who were pulled out of day care.
Sharron retired in May from teaching, sooner than she planned, and helped her son and daughter-in-law look after the kids while they worked from home. She would go to their house in Phoenix, while other days the girls would be dropped off at her house in Scottsdale.
"In one way, it's been very nice," Sharron said. "If it wasn't for COVID I wouldn't be seeing them every day like this. They'd be in day care and I'd probably still be working."
The Guttells got their second shots just in time for their grandson's bar mitzvah in late March in New York. They would usually visit at least every three months, but March was the first time they saw their three grandsons in person since October 2019.
"We were going to stay away for the first three days, but we didn't," she laughed. "We saw them right away."
Many seniors are still taking a cautious approach with COVID. The disease has claimed more than 540,000 lives in the United States alone since the beginning of 2020, CDC data show, and seniors account for 80.6% of those deaths. The fear COVID created is hard to overcome, especially as health officials beg people to stay vigilant.
"From the beginning of the pandemic, the scientists said that it was more difficult for seniors — if they got sick — to get better, and we just didn't want to take a chance," Merle said. "As time went on, we were afraid to do anything different, and we just felt, 'Well, we waited all this time, we're not going to mess up now.'"
The Leytons are happy to be mask-free around their family and grandkids, but they are still not eating inside restaurants. They haven't decided yet whether they will fly or drive to L.A. for Memorial Day weekend.
The Kahns said they are relieved to be vaccinated after being afraid of the worst-case-scenario for so long. Still, they're reentering society one day at a time.
"I'm still a little apprehensive, but not as badly as before," Hana said.
"I feel the same way," Norman said. "Now I'm a little less afraid, but we still want to wait and see what happens." He's waiting for more people to get vaccinated before he'll be able to go back to living a normal life.
Sharron is still getting used to the idea of a new normal. "It was very strange flying and going somewhere — after being so used to staying home," she said. "It felt strange getting on a plane, but once we were there we felt fine."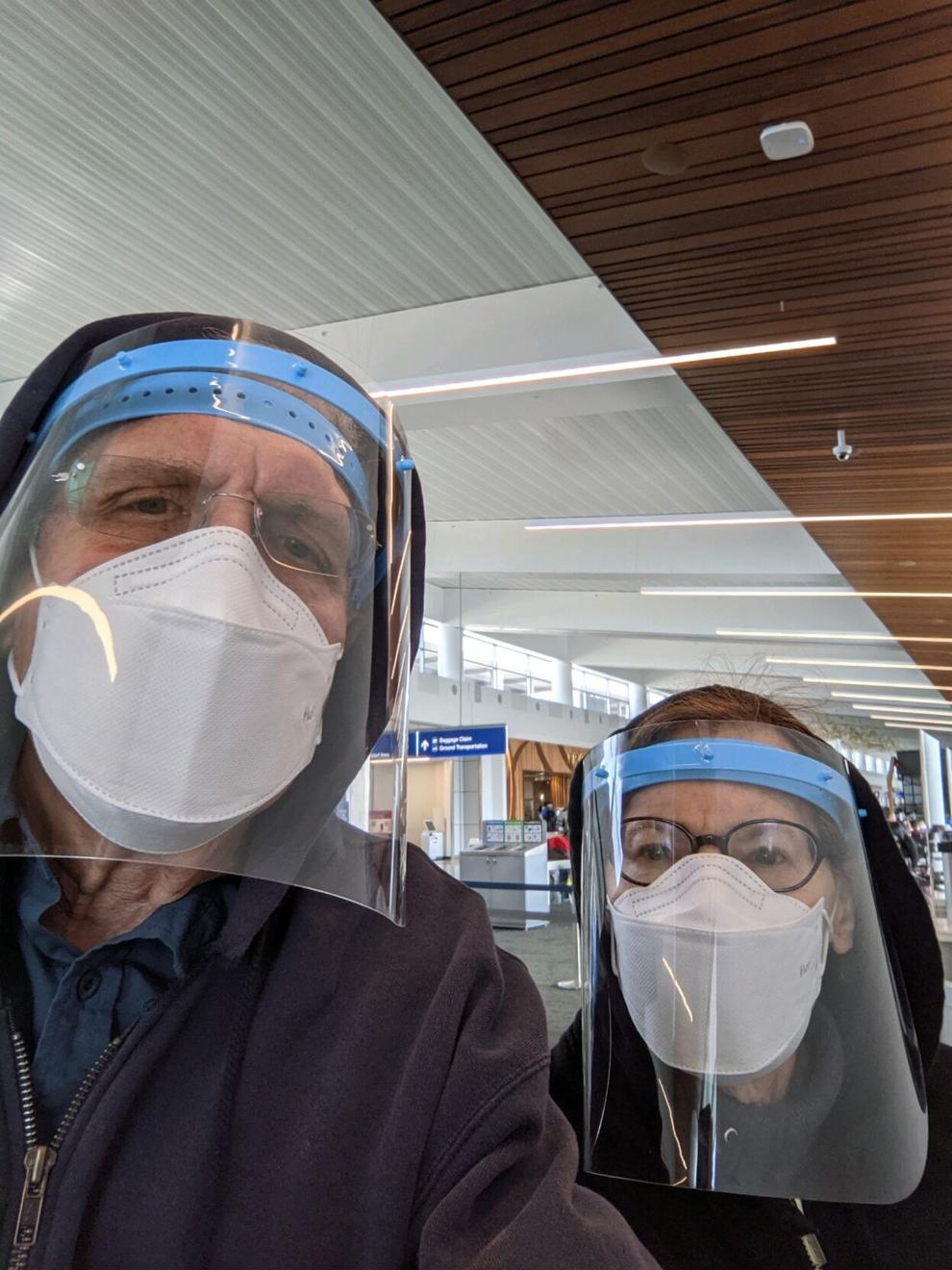 Flying has been completely off the table for Amy and David Korman, who live in Pittsburgh — thousands of miles away from their only grandchild in Phoenix.
But with the CDC declaring April 2 that fully vaccinated Americans are able to travel at low risk of contracting COVID-19, the Kormans, both 68, have booked their flight.
"We've heard that the system they use to clean the air in the cabin is supposed to be good, and it will be more than two weeks from our second vaccine shot, and we'll be wearing our masks," Amy said. "We're not too worried."
They are coming to Phoenix for three weeks in June to see their 11-year-old granddaughter, Lila Cohen.
"Zoom and WhatsApp are very good. But it's been hard not having her right there with you," said Amy.
Like other grandparents, they have missed those one-of-a-kind hugs with their grandchild.
When they finally get to see her in person, they are looking forward to getting a tour of her bedroom and watching her show off some new skills.
"She does a lot of arts and crafts, and she always has projects going on," Amy said. "Plus, she learned how to ride a bicycle a couple of months ago."
Fredda and Mark Bisman flew from Scottsdale to New York the second week of April to see their grandchildren: one grandson, 12, and two granddaughters, 9 and 5.
They usually spend the summer in New York and visit for a week or two every two or three months. They last saw each other in March 2020.
Their virtual visits have been "better than nothing" this past year, said Fredda, 74, but nothing compares to being in person.
So far, they have only been reunited at a distance while still masked.
"They go to an in-person school, so we're not going to see them unmasked or real close until after three days, and then we're going to have a rapid test just to be sure we didn't pick something up on the plane that we could transmit to them," she said.
It's frustrating being so close and yet so far, but the anticipation for those hugs is only building.
"The relationship between grandparents and grandchildren is really unique and special," Fredda said. "And so it's hard to describe what a hug feels like — it's just the best feeling in the world." JN