On Wednesday, June 2, the Phoenix Theatre Company begins its 102nd season — indoors and in person — with a production of "Becoming Dr. Ruth." The one-woman show tells the life story of the famous Jewish sex therapist and Holocaust survivor, Dr. Ruth Westheimer.
The show opens with Westheimer, played by Debra K. Stevens, on the floor of her apartment surrounded by a chaotic array of boxes as she prepares to move. Quickly Stevens breaks the fourth wall and speaks directly with the audience, which she does for the next 90 minutes. "Being alone on stage and talking for an hour and a half is a real test of endurance for my first show after COVID," Stevens joked.
Sifting through her things as she packs, Westheimer is reminded of the people and milestones that mattered most to her. In this way, she is able to recount her remarkable and varied life story. Highlights of her tale include fleeing from Nazi Germany on the Kindertransport, living in Jerusalem and serving as a sniper in the Haganah, a paramilitary organization that existed before 1948, arriving in the United States as a single mother and becoming a world-famous sex therapist hosting a highly-rated and controversial radio show called "Sexually Speaking."
Jodi Weiss, Stevens' understudy, is Jewish and was able to ensure that some of the props being used were culturally appropriate to the real Westheimer. For example, Weiss noticed a menorah on the set that she argued should have been a Chanukah menorah. When she explained why this detail mattered, the director was convinced. Weiss also helped with pronunciations of Hebrew words and phrases like "tikkun olam." However, given Westheimer's years of living in so many countries and speaking so many languages, Weiss admitted trying to mimic an accent so distinctive will be tricky.
Stevens, who is not Jewish, is excited to portray Westheimer. She hopes she can "capture her essence" without turning her into a caricature. To prepare for the part, she diligently researched Westheimer by watching her documentary, reading articles and listening to many episodes of her radio shows. "You have to read a lot," Stevens said, "because there's an obligation when you play a real person — especially one still living."
She has also reached out to Jewish friends who have helped her understand Judaism on a personal level. They have included her in religious celebrations, offering a "little bit of a peak into the Jewish tradition," she said. "I want to be as respectful and honest as a little gentile girl can be."
Katie McFadzen, the show's director, is also not Jewish but has always been fascinated by Judaism. She, too, has learned a lot from her Jewish friends.
When Michael Barnard, producing artistic director at The Phoenix Theatre Company, first sent Stevens and her the script as a "perfect possibility for the two of them," neither had heard of the show. But when they did their first read through, "we both felt incredibly connected to it right away," McFadzen said.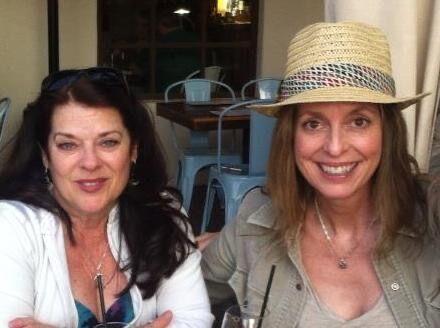 Earlier in her career, McFadzen had been in "And Then They Came for Me: Remembering the World of Anne Frank," for which she researched the Holocaust as well as the cultural and religious aspects of Judaism.
"It was a powerful story for young people, but a difficult play to do," she said, "because when young people are uncomfortable they tend to act out, so we had to stop and talk about it with the kids when those moments came up."
She also thinks "Becoming Dr. Ruth" is an important play to do now with so many survivors passing away. "There's a lot of revisionism right now in the world," she said. "Telling this story is important so people remember."
The theme for the theatre's season is resilience and both McFadzen and Stevens said this show encapsulates that idea well. "Dr. Ruth doesn't consider herself a survivor of the Holocaust but an orphan of the Holocaust," McFadzen said.
"If somebody can be about resilience, it's her," said Stevens.
Barnard said that everyone at the theatre is "unbelievably grateful to welcome audiences back into our home. The last year brought countless creative and financial challenges, but we weathered them and have come out stronger."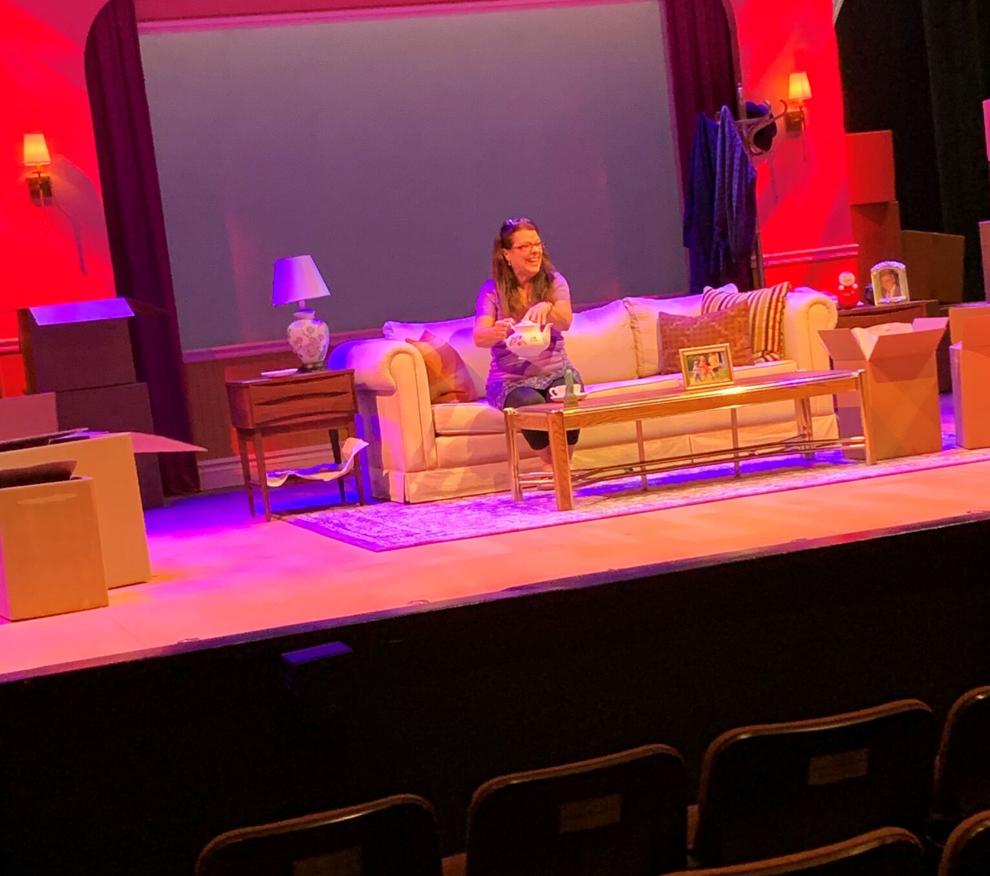 McFadzen and Stevens are both employees of Childsplay Theatre Company in Tempe, which means they perform and teach throughout Greater Phoenix. Both are happy to be back on a real stage in front of a live audience after the past year of Zoom readings, online programming, drive-in theater performed in library parking lots and recording four one-person shows that they've offered to schools for free.
"It's wonderful to be fully vaccinated now," said Stevens, "and having actual faces with lights in the theater is going to feel amazing."
"Becoming Dr. Ruth" will be on The Phoenix Theatre Company's main stage starting June 2 and will run through June 27.
To ensure safety, face masks will be required and temperatures will be checked before entering. However, seating will not be socially distanced. JN