Linda Mandel Cucher can almost make out a cityscape in one of her abstract paintings.
"This piece is a little distracting," she said. "It's got some elements that could be perhaps a little bit disturbing for people to look at. But on the other hand, it's a very balanced piece and I enjoy viewing it."
She remembers exactly what she was feeling and thinking when she painted it in the pandemic's early days. Her daughter in New York inspired her when she said the city that never sleeps, suddenly felt like a ghost town.
"Things can change on a dime, without even having the slightest warning," Mandel Cucher said of the work's theme.
Mandel Cucher, 70, is a counselor and art therapist in Scottsdale who also paints on commission and does multimedia work. She found herself painting more than usual and using brighter colors over the past year.
"There was much to be learned from this time, where people have to pull in and kind of unpack their emotional suitcases," she said.
Mandel Cucher was one of a few local artists who spoke to Jewish News about the effect of the pandemic on their creative lives.
Gilat Ben-Dor's last art exhibition was Jan. 31, 2020 in Mesa. "We were still gleefully ignorant as we dug our hands into communal bowls of chips and things at the refreshment table, and everyone gathered convivially and it was great," she said.
But once COVID canceled her June 2020 exhibit, her disappointment led to an initial hiatus.
"Would I just wait and do the same thing when I could, or rethink my creative direction?" she pondered. "I would say that what started at first as anxiety and sadness over the shock of the pandemic has been turned into rich introspection."
Ben-Dor, 46, spent the last year thinking about where to take her business and her art.
Before the pandemic, she painted a mix of fine and Judaic art, prepared for exhibits and also crafted commemorative artwork on commission. She also managed an Etsy account, etsy.com/shop/gilatsilkart, dedicated to hand-painted silk, including challah covers and chuppahs.
She hopes to resume this mix in the post-pandemic world, but with many life events on hold, she has had fewer requests to create artwork for them. She's used her time instead on introspection.
"I'm actually grateful for that now, because before COVID, I was living such a whirlwind life, and trying to juggle so many things," she said. While the work made her happy, it always came at the expense of reflection and planning.
She's now been able to plan her next body of work and develop a way to expand the business she gets from commission-based work. She is launching her website, gilatbendor.com, in a few months.
She decided to expand her commemorative work to everyday occasions, instead of just milestone events. "I look forward to making that available this summer," she said.
Her new work will be an homage to Jerusalem and her Israeli roots. "That will kind of straddle both the Judaic and the fine art arms," she said. "I hope to exhibit that even in general venues once that's done."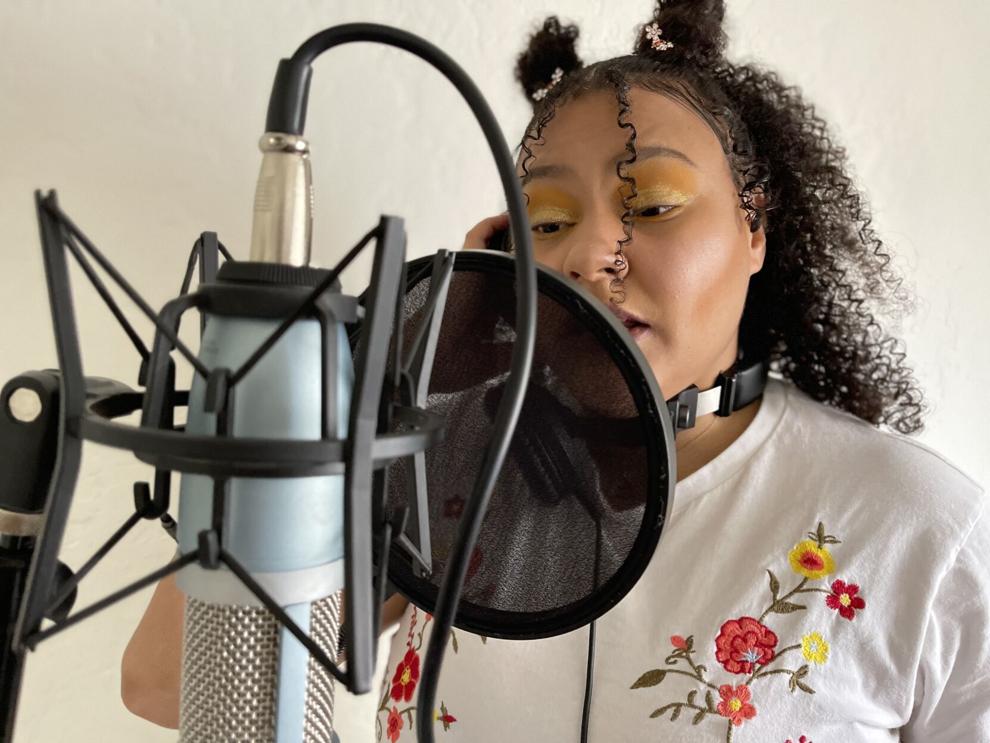 Phoenix-based musician Tikvah, also known as Ilana Bruce, used the last year to finish and release a song that she began writing in 2018. "Nasty Woman" has been on all streaming platforms since March 28.
"At the time I wrote it, I was just really upset about the treatment of women," said Tikvah, 27.
In 2016, Donald Trump used the phrase "nasty woman" to describe Hillary Clinton during the third presidential debate. And then came the #MeToo movement in 2018, and Tikvah wanted to celebrate and reclaim women's empowerment.
"It's about accepting women as they are," she said. Her favorite lyrics are "I just want to move my hips and she just wants to dress more modest. You're a queen, keep running your world. I'll always stand by my girls."
Despite a change in presidential administrations, she said the message of her song is still relevant.
Women, especially Black women, and other people of color, are not treated as equals, she said. "Our health care is not equal. Education, in some ways, is not equal, there's just a lot of things that need to be worked on."
Black and Jewish, Tikvah was born in Germany to an Israeli mother. She chose the name Tikvah because it means hope in Hebrew.
"I hope my music and identities form a bridge of peace and hope in the world. If I change one person's life with my music, I have done what I was put on the Earth to do," she said.
Quarantine afforded her the time to complete the song with her producer, Uriah McCarthy, and to plan its digital release, Tikvah said.
"The pandemic brought good and bad in music," she said. "We kind of got cut off from the world, and so, as artists, our only way to reach people now is online."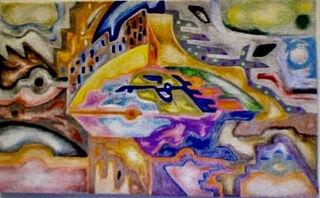 Mandel Cucher said she, too, used the pandemic to complete certain projects.
"It's not that I didn't have the time before all this happened. It's that I wasn't using that time to do it as much. I wasn't making that a priority. And when the pandemic came, I re-juggled my priorities, as I believe many of us did," Mandel Cucher said.
She decided to finish a painting she started several years ago — a painting of a man praying at the Kotel.
"There's things I want to perfect on it," she said. The piece is meant to be inspiring. And, reflecting on this past year, she feels God has sent many messages during the pandemic that she hopes to convey in her work.
"It's kind of the great equalizer, this pandemic," she said. "If anybody thought before that they were above it all, or away from it all, or could leave it all — no, we're all in it together." JN